Dick Swantz was a man with a deep faith, compassion and love of family first, children, education and community.
Many people have spoken of his greatness and I want to talk about Dick, my friend and mentor.
We served on many committees and boards together and I learned that it was OK to disagree but always respect other opinions. Dick went through good times, but also some very trying times, but always was steady as a rock and willing to hold out his hand and ask to talk.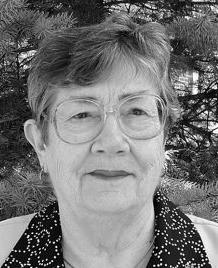 As I heard the news of his passing I was saddened, but soon realized that only his physical being is gone and I know that Judy and her sons will receive comfort and peace when their minds conjure an image of his impish smile and those expressive eyes.
Helen Keller said, "What we once enjoyed and deeply loved we can never lose, for all that we love deeply becomes a part of us."
You have free articles remaining.
Register for more free articles.
Stay logged in to skip the surveys.
In 1995, David and I lost a dear friend and part of our family. Dick sent me this essay by his friend, Tommy Faris. I want to share this with the La Crosse community as I believe Tommy Faris was writing about Dick.
"Once upon a time there lived a man who had hundreds of friends. Some young intellectuals plotted to trick this man into stating which of all his friends were his best friends; thereby alienating or weakening the friendship of other friends. One day the man was sitting outside enjoying the beautiful day, when the young intellectuals approached him and asked him, "Who are your best friends?"
He smiled at them, paused for a moment and said, "My first friends are my best friends because they made me happy and I felt accepted. The ones that are gone or far away are my best friends because my thoughts of them conjure up wonderful memories. The ones that are in need or sick are my best friends because now I can return to them all the love and help that I had taken from them over the years. My newest friends are my best friends because they start the wonderful cycle all over again."
The young intellectuals smiled at each other knowing now how deeply sincere this man felt about his friends and why he had so many.
You will be missed, dear friend. Thank you for all your gifts to me and the community.