I was young and naïve, a farm girl from a small rural high school, studying at the University of Wisconsin-La Crosse in the early 1980s. I was drunk. Attention from a cool, good-looking guy felt good. Did I want to go to an after-bar party?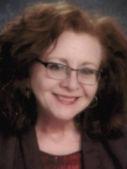 That scenario doesn't always end badly, but often it does. And too many women live with the consequences. I agreed to go to a party with a guy I didn't know. I was raped. And I understood society's message that it was my fault. That's my secret of more than 30 years.
Even today, many women absorb the message that it was our fault, and many women never say anything about it. We were (and remain) drunk, slutty whores. That was (and continues to be) the way we refer to women. We have no analogous terms for young men. In these alcohol-fueled rapes, victims feel shame and blame; as a result, perpetrators often get a pass.
You should know that I said "no" — again and again and again. I could not move — he was too heavy. He was on top of me and I could not get away. I see that room so often, even these decades later.
I see the ceiling light and the bare white walls. I don't remember all the details. That happens when you are drunk. I remember saying "no" and "stop" and being more terrified than I have ever been. I don't know how I got back to my house. I woke up hung over, bruised and ashamed. I could not tell anyone. It never occurred to me to go to the police. Would I have been brushed off as a drunk college girl crying rape?
I have followed the news of Christine Blasey Ford's accusation against U.S. Supreme Court nominee Brett Kavanaugh. I felt more sickened with each report, and especially sickened the day of her testimony before the Senate Judiciary Committee.
It felt as though I were answering those questions. No one who has not been raped can understand that feeling of helplessness and violation. Even the comments of well-meaning, supportive men feel like yet another assault.
You have free articles remaining.
Ford's skeptics are asking why a woman would wait 30 years to come forward. I have heard this question from my students. It's a conversation their parents are having. Here's why women don't say anything: We just want it to go away. Society told us it's our fault; we feel dirty, ashamed; we worry about how our families will react. Watch Ford's testimony and see her terror: She does not want to be there. Neither would I.
I can imagine that Ford waited because she did not want an attempted rape to define her life. She clearly did not want to relive this. I heard truth in her voice. Much of what she said was my story.
It was not until I heard her voice so many times that I finally acknowledged aloud that I was raped. Because of the shame I feel to this day, it has been difficult to place the blame where it belongs — on the young man who raped me.
Some may say I got what I deserved for my risky behavior. But the fact of the matter is that a man pinned me down and forced his penis inside me. I said "no" and I kept begging him to stop. He didn't. He raped me.
Rape does not go away. Rarely has a day gone by without my thinking about it. I wonder whether I have done a good enough job of educating my own children and my students about the paramount importance of consent, about the trauma of sexual violence. I am supposed to be a role model, yet I worry that, in failing to share my experience, I have let these people down.
I have been "accused" in my workplace of being a feminist. I regret the word has become so politically loaded. In its broad sense, feminism is simply insisting that all people, regardless of gender, are afforded the same rights, opportunities and protections.
I proudly call myself a feminist. I have a husband of 28 years whom I love. I have two sons whom I love, young men we have raised to respect women. My three daughters are strong and thoughtful women. I have a father, brother and brothers-in-law whom I love and respect. Many male teachers and colleagues have helped me become the person I am today. I love these men.
But it is hard to tell this story as a feminist. I fear that my silence has been a lost opportunity to say no to a culture that to this day fails to take seriously enough the constant threat of sexual coercion and violence.
For those of you who doubt the impact of rape, I offer a benchmark: I am a two-time cancer survivor, but dealing with being raped has been more difficult than the frightening diagnoses and the brutal treatments required to fend off my Hodgkin's lymphoma and breast cancer.
For those of you who feel alone and scared and sad, know that you are not alone. Look to the people you love to help you. You have survived. That means you are strong. And you have the ability and experience to help others.
Kristine Sandy is an English teacher at La Crescent High School, where she coaches the forensics team, and advises the Women's Studies Club and GSA. Her husband, Marc Wehrs, is the Tribune's local news editor.