Greta Thunberg is a 16-year-old Swedish climate change activist who has become recognized worldwide.
On Aug. 20, 2018, she stood by herself outside the Swedish Parliament with a sign that read "SKOLSREJK FÖR KLIMATET" ("School Strike for Climate" in English).
She handed out flyers with information about climate change and global warming and posted updates on Instagram and Twitter. She spent the whole day there and people started to notice. Several journalists visited her that day while she was striking.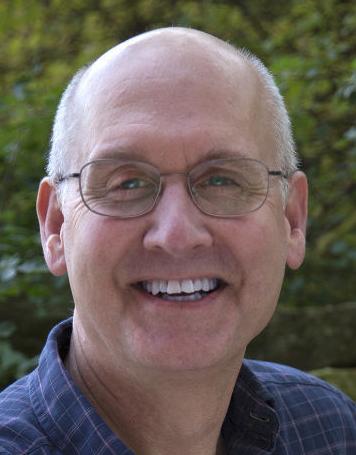 The next day, Greta was not alone outside of Parliament. People began joining her and her following grew. She continued striking for 21 consecutive days. And with each day, she became known more and more for her climate strike.
Greta has Asperger's Syndrome, which she says gives her a very black and white, pragmatic view of the world.
Her focused and impassioned message has made her a powerful catalyst for youth climate change action around the world. In March 2019, her participation helped fuel the largest global climate strike in history with 1.6 million people taking part.
Greta has been featured in Time Magazine, has given a TEDx presentation and was nominated for the Nobel Peace Prize.
She has addressed the World Economic Forum, U.S. Congress, the United Nations General Assembly, and the British House of Parliament.
Everywhere she goes her message is the same.
World political and business leaders, those with incredible amounts of wealth, power and influence, must react to climate change like the crisis it is. They must come together and focus on climate change action and eliminate future greenhouse gas emissions.
And they must do this equitably, acknowledging that developed countries have burned and continue to burn the vast majority of fossil fuels. Developing countries need the opportunity and resources to raise the quality of life for their people in a clean energy economy.
Speaking at the World Economic Forum last January, Greta said, "Solving the climate crisis is the greatest and most complex challenge that Homo sapiens have ever faced." "Either we choose to go on as a civilization or we don't. That is as black or white as it gets. There are no gray areas when it comes to survival."
You have free articles remaining.
Greta closed her speech with, "Adults keep saying "we owe it to the young people to give them hope." But I don't want your hope… I want you to panic. I want you to feel the fear I feel every day. And then I want you to act… I want you to act as if your house is on fire. Because it is."
When I first saw a recording of that speech, I realized that I had never looked at climate change in quite that way.
A burning house elicits the visceral feelings of awe, fear and the need to act quickly.
For years, the approach to climate action has been to not cause fear in people, but to raise awareness and hope. But this has not resulted in significant action.
In fact, the situation has only worsened as the United States prepares to pull out of the Paris Climate Agreement, the only country to do so. The sense of urgency has increased, especially in young people who will experience the effects of climate change much more than older adults.
The Earth is our house and our home. It is also the home to all living things on our planet. We have no Planet B to move to. Escape is not an option.
And as we continue to burn fossil fuels and release massive amounts of greenhouse gases into our atmosphere, Earth will get hotter and the dire effects of climate change will escalate.
We must indeed act like our house is on fire. We cannot continue to deny this.
Just ask the families in California and Australia who have lost their houses and loved ones to nearly unstoppable wildfires made worse and more frequent by climate change.
Ask the people of Venice whose city is being inundated by rising seas that are damaging or destroying irreplaceable treasures.
Consider the farmers in Wisconsin who are continually challenged by uncertain and extreme weather previous generations rarely experienced.
We cannot put climate change out of our minds and be distracted by partisan issues that pale in comparison to the massive effects climate change will have on our civilization. As Greta said, "Either we choose to go on as a civilization or we don't." And for humans and other living things to survive, we need to act now.
Contact your legislators to let them know climate change is a crisis facing our nation and the world.
Ask how they are working for effective climate change action. Urge them to co-sponsor legislation to put a market-driven price on carbon emissions.
And use the power of your vote to elect candidates who share your urgent concern about climate change and are willing to act decisively.