I hope you are as concerned about the environment, climate change and imperiled natural resources in Wisconsin and beyond as I am.
Are you staying informed about regional, national and world environmental issues in the news?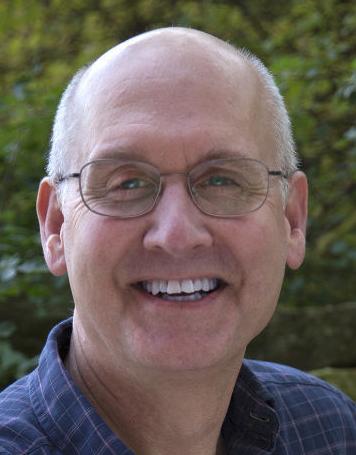 Do you worry that the realities of climate change are being denied or ignored by many legislators and government officials, or at least pushed down their list of priorities? Do you feel that you are doing what you can as an individual or a family to make a difference? One more question. Do you vote in every election, both large and small?
There is so much information available about how we can each make a difference to be more sustainable and help "save the environment."
We can recycle. Purchasing our food from local sources helps our regional economy and reduces food transportation costs. We can walk, ride a bike or take public transportation to work, school and around town. If you need to drive, use a fuel-efficient, hybrid or electric vehicle. Being very energy conscious is a big one. Turn off lights when not needed and switch those incandescent light bulbs to energy-efficient LED lights. Carefully monitor and regulate your home or apartment thermostat for both heating and cooling. A recent movement in the news is reducing plastic pollution by not using throwaway plastic straws and disposable cups. These are just a few of the many ways to have a personal impact while reducing our carbon footprint.
I want to return to this question. Do you vote in every election, both large and small?
During a recent webinar, I learned about the non-partisan, non-profit Environmental Voter Project from its founder and executive director, Nathaniel Stinnett.
It was an eye-opening experience for me. Stinnett said that if you vote it is public information, but who or what you vote for is not. So politicians looking to be re-elected and those hoping to be elected for the first time use this information to target likely voters during their campaigns.
Several polls, including one by the Pew Research Center, showed that the top issues for registered and likely voters during the 2016 presidential election had climate change and the environment way down the list behind national security, the economy, immigration, gun rights and other issues. With data like this, why would most legislators, government officials or candidates running for office make the environment a priority? To them, polls say voters don't want to hear about the environment.
The Environmental Voter Project understands that campaigns only target and poll likely voters. If voters are not indicating they want leadership on environmental issues including climate change, politicians will not rise to those challenges. This is bad news for the environment.
According to its website, EVP "uses big-data analytics to identify inactive environmentalists and then applies cutting-edge behavioral science to turn them into more consistent voters." Their data shows that more than 15 million identified environmentalists did not vote in the 2014 election. That's a big block of voters who have the environment as a top concern. EVP does not need to change their minds about the environment. It is already a high priority for them.
EVP does not endorse any candidates. Its mission is to use canvassing, calls, texts, mail, digital outreach and an online voter pledge to persuade non-voting environmentalists to vote. Hopefully once they do start voting they will continue to vote consistently. Then they will be on the list of likely voters whose concerns politicians pay attention to. While currently only active in five states, EVP looks to expand its efforts as funding and resources permit.
Each of us needs to be responsible for what we do to reduce our impact on the earth, its natural resources and the other living things that share this planet with us.
Voting amplifies our voice and along with other like-minded voters, becomes a shout that politicians will hear, pay attention to and act upon. We desperately need positive action by all levels of government to address climate change and environmental degradation. Resulting legislation should be bipartisan and well thought out using the best scientific information available. Denying or ignoring problems is not an option future generations can afford.
So if climate change and environmental issues are top priorities for you, take the time to identify candidates who share your concerns and vote in all elections — local, state and national. Let's send a collective message politicians cannot ignore.