Twelve years ago, WisconsinEye Public Affairs Network was launched as the nation's first and only independent State Capitol broadcast network.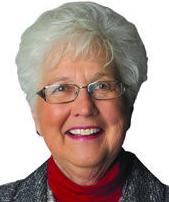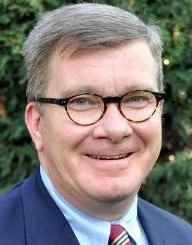 In La Crosse, we are found on Spectrum channel 995 and on the Internet at wiseye.org.
Like C-SPAN operates at the national level, WisconsinEye provides unparalleled access to actions of elected officials in our state Capitol. We write this bipartisan letter today as the "Democrat" and "Republican" board members of this nonprofit organization.
The network was created for the purpose of enlightening our democracy and encouraging civil dialogue on important issues facing Wisconsin. It was not created as an opportunity for negative, partisan misuse of the network's video coverage to attack political opponents.
In 12 years, there has not been a single instance of a sitting legislator of either political party using WisconsinEye video in a negative, partisan manner.
You have free articles remaining.
Register for more free articles.
Stay logged in to skip the surveys.
Sadly, a group in La Crosse has violated the guiding principle of WisconsinEye to foster education, understanding and civil discourse.
In violation of the network's video user agreement with the Legislature, the La Crosse County Republican Party has used copyrighted WisconsinEye video and photographic images to publicly attack Democratic members of the Wisconsin Legislature.
Calls were made to Chair Bill Feehan. A request was made to delete the messages. Our request was rejected. It has since been learned that the messages were not accurate. In other words, a false narrative was built around the video that was used in breach of the WisconsinEye user agreement.
One of the reasons we have been successful is that Republicans and Democrats shook hands and formally agreed that use of WisconsinEye footage in political efforts is "off-limits" in campaigns.
We share a great concern that use of our broadcast in political attacks will damage our hard-earned reputation as the leader in bringing the day-to-day operation of Wisconsin state government into your homes and classrooms.
La Crosse County Republican Party's actions are a cloud over the civil dialogue and mutual respect so desperately needed in today's political landscape and have broken a long record of cooperation between Republicans and Democrats.