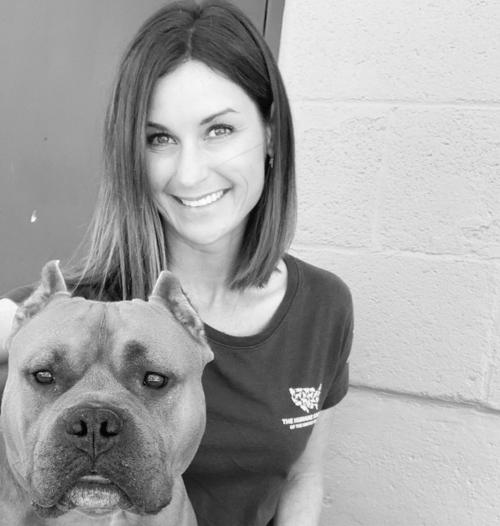 Wisconsin Attorney General Josh Kaul's recent efforts to remove Natural Resources Board chair Frederick Prehn should come as welcome news to all Wisconsinites concerned with integrity and good governance in our public institutions. The legal filing is especially promising for Wisconsin's wolves, given Prehn's belligerent feelings toward them.
Prehn's term expired in May, yet he has continued to preside over meetings of the board, including the most recent one in which members voted to disregard sound science, humane values and the state's own biologists. With Prehn's encouragement, the board approved an outrageous quota of 300 wolves for the fall hunt. The debacle of Prehn's refusal to leave his position and the disgraceful outcome of the vote are the clearest signs that something is deeply wrong with the state's approach to wolf management.
If the board members who pushed for the egregiously high number of wolves who will be killed in Wisconsin later this year had paid any heed to science or Wisconsin residents, they would have concluded that a quota of zero would be the only science-based, ethical and economically sound decision. Above all, we still don't know the ramifications of February's disastrous hunt on the wolf population.
A recent study estimates that Wisconsin's wolf population declined at least 27-33% between April 2020 and April 2021. And since the first of this year's hunts took place during the breeding season, pregnant wolves were almost certainly among its victims. It was nothing short of a bloody massacre in which wolves—including pregnant mothers—were chased down by snowmobiles, ripped apart by trailing hounds and shot at night.
A functional Natural Resources Board would acknowledge that Wisconsin residents are overwhelmingly opposed to another wolf hunt this November. In fact, a recent poll conducted by Remington Research Group and commissioned by the Humane Society of the United States found that nearly 70% of likely 2022 Wisconsin voters do not want the November hunt to occur because of the devastation to wolf family packs caused by the February hunt. The board continues to ignore the will of Wisconsinites despite continued public outcry at the past nine NRB meetings.
Not having a wolf hunt this fall is not just what people want; it's what science and ethics demand. As top carnivores, wolves are crucial to mitigating ailments like chronic wasting disease in deer, and the beneficial ecosystem services they provide cascade throughout our forests.
The most common justification used by those few who want to trophy hunt wolves also falls apart under scrutiny. To put it simply: randomly killing wolves through trophy hunting and trapping does not protect livestock. Non-lethal methods, such as fencing, devices emitting noise and light, guardian animals, and proper carcass disposal are more effective at preventing conflicts with wolves from happening in the first place. Non-lethal tools simply work better.
It's worth noting too that wolf-livestock conflicts are already rare. Of the 3.45 million cattle, 81,000 sheep, 82,000 goats, and thousands of other domestic animals in Wisconsin, just 45 are confirmed to have been lost to wolves so far this year. Another 15 have been reported as "probable" losses (it was inconclusive as to whether a wolf was responsible or not), and nine have been injured. Even if all "probable" losses were caused by wolves, it would mean that less than 0.002% of Wisconsin's livestock animals have been killed or injured by wolves in 2021. Yet at least 38 wolves have been killed by landowners or government agents in retaliation to those few events so far this year. Many, if not all, of these losses could have been prevented through a few simple, economical, non-lethal tools.
Hunting dogs accounted for nine of those confirmed losses or injuries. Every year, 12,000 to 16,000 hunting dogs are released to chase down Wisconsin's bears for trophy hunters. Hunters knowingly release their dogs to run through wolf habitat during the time of year when wolves are raising young pups, and they're compensated up to $2,500 for any dogs who are killed by wolves defending their young. It's a recipe for disaster and an incentive to be reckless.
Instead of promoting an endless cycle of killing and fanning the flames of misinformation, our officials should be striving for coexistence with wolves and other wildlife and promoting ethical stewardship of our ecosystem. There is still much work to be done, but the ouster of Prehn from the board is a good first step.
Megan Nicholson is the Wisconsin state director for the Humane Society of the United States.