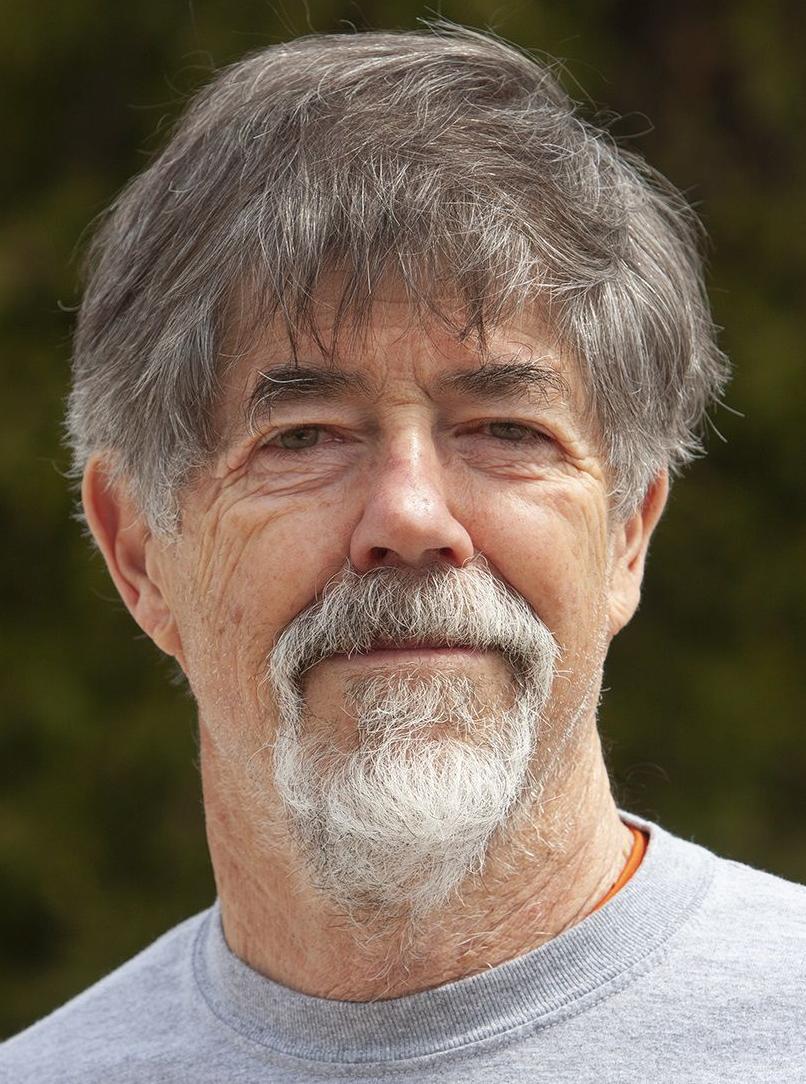 It's comforting to believe that here in the upper Midwest we won't see the worst consequences of climate change. After all, we aren't threatened by hurricanes, the megadrought that threatens water supplies in the West, forest fires that are burning towns in California, and rising sea levels in coastal cities. Yes, we have been experiencing rather heavy rainfalls that leave many La Crosse streets and intersections flooded, but the high water recedes in a few hours.
The residents of central Tennessee also believed they were immune to climate disasters until Saturday, August 21. On that single day 17 inches of rain fell and deluged the modest town of Waverly, leaving 20 people dead. The devastation was so bad that it took five days to get an accurate count of the dead. This tragedy is personal for me. A former colleague and friend in the Mathematics Department at UW-La Crosse retired to a small farm in Waverly. I have written to ask if she and her beloved animals made it through OK.
A major story in The Washington Post on August 23 began by quoting a resident of Waverly whose family business, a feed store, was near Trace Creek. She reasonably believed that being 500 miles from the ocean, she had nothing to fear from rising sea levels, but after her century-old store was demolished by the roaring creek, she said, "I guess an ocean did come to me."
Although a 17-inch rainfall is truly extraordinary, it has happened in our area, too. Many of us remember the August 2007 rains that fell just south of La Crosse along Mormon Coulee Creek. The downpour caused at least one house to slide down the bluff, and led to the evacuation of Houston, Minnesota. I was living along County K at that time and my rain gauge totaled 17 inches from Saturday until early Sunday. Fortunately for the residents of La Crosse, the rainfall in the nearby bluffs was not as severe. Nobody knows what might have happened had that downpour fallen over Grandad Bluff.
Are there any other serious consequences of climate change that could affect the Coulee Region? Well, yes. Although not widely reported because of what's happening in the West, most of Minnesota has been in drought this summer. According to the Minnesota DNR, as of August 24, 30% of the state is experiencing severe drought, 50% is experiencing extreme drought, and 8% exceptional drought. As a result of the drought, water restrictions have been ordered to protect the availability of drinking water. The fortunate 12 percent of the state that is not in some level of drought is along the Mississippi River. Those counties benefit from the same rain patterns that La Crosse County has been experiencing.
It may seem odd that I've highlighted two serious consequences of climate change which are polar opposites. However, that's something that climatologists agree can occur— extreme rainfall and severe drought almost side-by-side. As is true of many weather events, the blame can be placed on the jet stream. This summer, instead of making a large swing northward, which would bring wetter weather to Minnesota, it made a big bulge toward the south. And then that bulge "broke off" from the mainstream (like an eddy in a creek), trapping warm, dry conditions for an extended period. Neighboring Wisconsin was not included within this isolated eddy, so our state has had roughly normal precipitation this summer.
The insurance industry, well aware of the costs of our failure to address the climate crisis, has been raising rates in line with claims from homeowners and business owners to cover their losses. As Roy Wright, president of the Insurance Institute for Business and Home Safety, said after the Tennessee disaster, "There is no place in the United States where you shouldn't be resetting your expectations about Mother Nature disrupting your life." He then added, "We're not bigger, stronger, or smarter than Mother Nature."
Climatologists have been warning us for decades that climate change was coming if CO2 and methane emissions were not curtailed. Nonetheless. the speed at which it's been occurring has surprised everyone. Only a very brief time window remains open for humankind to bring a halt to the ever-increasing amount of heat-trapping gases being added to the atmosphere. By doing this quickly we can lessen the severity of the climate change-related effects already underway.
We must acknowledge that no place is safe from climate change and act to rapidly end fossil fuel emissions. Our failure to deal with this emergency now will only make us less safe in the future.