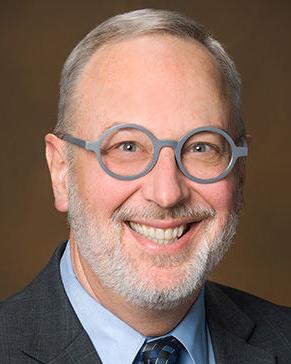 As health-system leaders in our community, we wish to extend our sincere gratitude to the citizens who have endured the initial wave of the coronavirus pandemic and acted with unity to "flatten the curve" of infection.
Your actions have averted the disastrous events that have occurred on the coasts and elsewhere and allowed our systems to prepare for a surge of patients with coronavirus-related illness.
By practicing social distancing, hand washing, and wearing cloth face coverings, you have already saved many lives and avoided misery for your families, friends and neighbors in the Coulee Region.
We feel fortunate to be part of a community that cares for each other and works together for the benefit of all.
We also understand the hardship and suffering our community and businesses have felt while adhering to the safer-at-home order.
Our own health systems, staff and patients have been affected. We stand in solidarity with you in the desire to resume business and return people to jobs and security.
Our health systems have utilized our expertise in infectious diseases and infection prevention and control to design and implement processes that maximize the safety of our patients and staff in order to carefully resume services in a disciplined, stepwise fashion as we learn to live in an environment in which we anticipate the coronavirus will be present for months to come.
Indeed, the expiration of the safer-at-home order should not be interpreted as meaning the pandemic is over.
Community spread of the coronavirus is still occurring. Therefore, we ask for your help to continue the efforts that have made the Coulee Region one of the most responsive and best prepared areas in the nation.
As our businesses begin to reopen, we ask that you continue to practice the life-saving behaviors of social distancing, hand hygiene and face coverings.
We ask our fellow businesses to follow our lead to resume services in a disciplined and careful manner to limit the spread of the coronavirus.
There are many simple, yet effective, precautions businesses can implement to maximize customer and employee safety including those listed above, asking customers to wear face coverings and use hand sanitizer, periodically sanitizing frequently touched items (such as doorknobs), limiting the number of customers in a building at a given time, and so on.
Together, we can responsibly learn to live with the coronavirus while we restart our economy. In so doing, we must not lose sight of the dangers associated with the pandemic and continue to practice the preventive measures that we as a region have shown to work.
We must remain vigilant. Thus far, we have been successful and we should be proud of our response to the pandemic as a united community.
Let's enter the next phase with the same concern for each other and resolve we have already shown. As always, your health systems will be here to care for you.
Paul Mueller, MD, is regional vice president, Mayo Clinic Health System. Scott Rathgaber, MD, is CEO of Gundersen Health System.
Concerned about COVID-19?
Sign up now to get the most recent coronavirus headlines and other important local and national news sent to your email inbox daily.