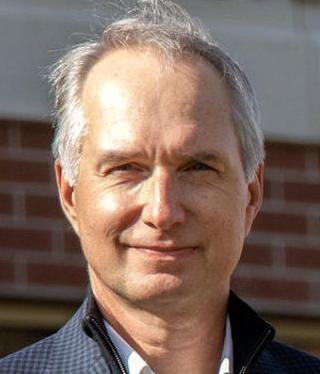 Nina was telling me about the challenges her daughter faced during the pandemic last winter. She was feeling lonely, isolated and anxious. The university her daughter attended had placed severe restrictions on students' social interaction. Among other things, they were not allowed to visit friends off campus.
"I never thought I would say this," said Nina, "but I am thankful for growing up in the Soviet Union. My mother was in Siberia. We always had to go around."
In this case, the way she "went around" was to allow her daughter to invite a few friends over to their house on weekends to sit outside by the firepit. The solution was, strictly speaking, against the university's policies. It also was a relatively safe thing to do. At that time, before the Delta variant came along, there was scant evidence of Covid-19 being spread outdoors.
Nina wanted to know my opinion. Had she done the right thing?
I told her I thought she was being reasonable.
Reasonableness is no guarantee of right conduct. It is just a way of trying to think about things — asking questions, taking in evidence, weighing pros and cons, evaluating matters as objectively as one can. It is a trait we sometimes refer to as "critical thinking," or what in earlier days was known as practical wisdom.
Those who make overbroad rules, regulations and policies do so because they lack confidence in people's ability to reason. They think they must control people's behavior because they are either unable or unwilling to do so themselves. The problem is, the more we rely upon rules to control people's behavior the less people trust the reasonableness of those making the rules. It's a vicious circle.
We have many examples of unreasonableness in our society today, and they tend to fall into two categories.
The first are the dogmatists: they are the people who are convinced they are always right. They tend to think everyone who does not think as they do is exceptionally stupid or malevolent. As a result, they tend to get angry easily and are apt to defend the use of violence when it is for a cause they support.
The dogmatist is possessed by a certain type of madness, and, as G. K. Chesterton points out, arguing with them is pointless: "If you argue with a madman, it is extremely probable that you will get the worst of it; for in many ways his mind moves all the quicker for not being delayed by things that go with good judgment. He is not hampered by a sense of humour or by clarity, or by the dumb certainties of experience. He is the more logical for losing certain sane affections."
The other category of unreasonableness consists of the disengagers — those who are unwilling to argue at all. As soon as an issue gets too complicated or too contentious, the disengager says, "Let's just agree to disagree." They are as uncomfortable with uncertainty as the dogmatist, but instead of insisting upon their own point of view, they just stop talking. That does not mean they change their minds.
I have an acquaintance who posted a controversial claim on his social media page. Predictably, he got resistance from those who disagreed with him. Instead of defending what he wrote, he just replied, "I'm glad you have the right to have your own opinion." In other words, you can believe what you want to believe, and I can believe what I want to believe.
Just like the dogmatist, the disengager does not feel the need to actually listen to other people. They both are content to live in their own heads, without the burden of trying to reach a shared understanding.
Many people seem to assume that the justification for First Amendment protections of free speech is that everyone should have the right to their own opinion. They think that personal beliefs are sacrosanct, that everyone has an inherent right to believe what they want.
That view is not only entirely mistaken, it is dangerous.
When we look back at the great defenders of free speech in our history (Socrates, John Milton, John Stuart Mill), none of them argued that free speech was to protect individuals' right to believe what they want. They would have scoffed at such a notion. They defended free speech because they believed in reason, and reason flourishes in a climate of genuine concern about how we will live together.
It is this concern, which one might call love of neighbor, that motivates the reasonable person to keep questioning and self-questioning.
C.S. Lewis observed that he was never so uncertain of a doctrine than after he had successfully defended it in a public debate. It wasn't certainty that he desired; it was shared understanding grounded in truth.
When it comes to complicated matters, reasonable people rarely are certain about their own judgments. They are often filled with doubt, even when people around them tell them they are right.
What we believe shapes how we live. If we care about one another, we will make a commitment to being reasonable — listening and talking in turn, with patience, persistence, and love. Trying to understand. Failing. And trying again.