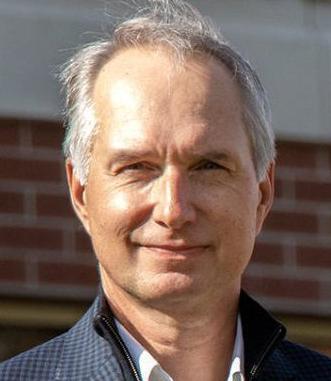 One Sunday afternoon my dad pulled the car over on the side of a gravel road and began walking down an overgrown trail in the woods. My mom and sister and I all got out of the station wagon and followed him. We had been driving through the Tamarac National Wildlife Refuge in northern Minnesota, just a few miles from our hometown.
A little way down the trail we came to a small clearing. There was nothing special to mark the place except for a half-dozen low wooden structures. They were constructed of weathered wooden planks, maybe 2 feet high and about 5 feet long, with a low peaked roof. On one end of each structure, near the peak, was a small hole.
My dad explained that we were at an Ojibwe burial site and that the wooden structures were spirit houses placed over the graves. Some food would have been set upon a little shelf inside each house to help the spirits make the journey to the next world. How long had they been there? He didn't know. A long time, he guessed. They were beginning to fall apart.
I had never seen my father step foot in a church; yet, here he was, standing with reverence in this quiet spot in the woods, his head slightly bowed, speaking softly. I remember feeling, for the first time, that I was in a holy place.
What made that place holy? I think it was that we were in a place set aside for the dead. Even in the presence of customs that seemed strange to us, we shared a common humanity and common vulnerabilities. Regardless of our language, our customs, our appearance, our history, we are all subject to death. That's a pretty heavy thought for an 8-year-old.
The Greek historian Herodotus tells a story about how the Persian ruler Darius was entertaining visitors from different countries. Perceiving that his visitors had strange customs, Darius asked the Greeks how much money they would require to eat the bodies of their dead relatives. They replied indignantly that they would not do that for any amount of money. Then Darius asked the Kallatiai, who practiced ritual cannibalism, whether they would accept money to burn the bodies of their dead relatives, as the Greeks did. The Kallatiai were outraged, saying such a thing would be offensive to the gods.
The ways in which the Greeks and the Kallatiai expressed reverence for their dead relatives differed greatly, but they were both insistent upon honoring the dead. As Huston Smith, the widely known student of world religions, observed: "Beware of the differences that blind us to the unity that binds us."
There are those who are quick to condemn religion as irrational, a commitment to superstitious practices that have no place in a modern, scientific understanding of the world. And, of course, just about any ritual or long-standing tradition can look silly to those who see it only from the outside. The trick is to see it from the inside, from the point of view of the participants.
When it comes to practices that express reverence, they all have something important in common. They mark our acknowledgment of that which reminds us of our limits, that which humbles us, that which is greater than our own desires and interests. A society without reverence is a society that has no conscience.
Looking back now, I can see that my childhood was filled with moments of reverence. Grandma Mae taking the flag down from the pole at the end of the day, carefully folding it and placing it on a shelf in the closet. My mother reminding us to bow our heads before the evening meal. Uncle Bob telling us the names of the constellations on a clear summer night.
Our highly organized and constructed world leaves little room for reverence. We are obsessed with results. We conduct cost-benefit analyses. We prepare, plan and measure the outcomes. We demand accountability. We contort our lives to make minor improvements in efficiency. When that doesn't get the results we want, we push, we threaten, we force others to bend to our will.
An image comes to me from my hometown: Clarence Ziegler, standing among his cows in the rain — the first rain that had fallen in weeks — his face lifted to the sky and his arms stretched out in gratitude. The natural reverence of the farmer who works diligently and knows his work is not enough.
We are all like Clarence, but we tend to forget it. The most basic fact of being human is dependency. Whether we like to admit it or not, we are dependent from the moment of birth on the goodness of other people and the gifts that fall to us from above.
Reverence is the way we acknowledge the vulnerability of human life and affirm our deep, mutual dependency. It is the beginning of wisdom.