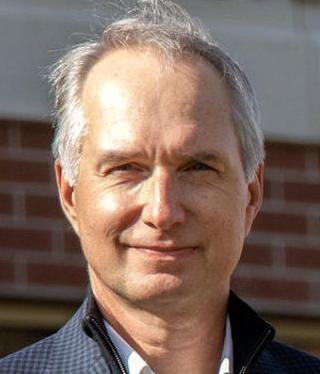 The other day I tried an experiment. I found a quiet seat at the margins of a large social event and watched as a succession of familiar faces passed by — many of whom I had not seen in well over a year. Then I called to mind some good thing about each person.
Ray walked by. I thought of the way he tended the flower garden in front of his house, brightening the day of anybody who saw it. There was Joe, who has been taking care of his ailing mother. Then I saw Gretchen, a local middle-school teacher. I don't know her well, but I heard from others about the long hours she put in this year keeping her students engaged.
Before long I was filled with an overflowing sense of gratitude to be in the presence of so many good people. Even now, as I write this, the feelings of impending societal doom that deepened as the pandemic played have been dispelled, as light chases away darkness.
The Stoic philosopher Epictetus said we are not so much affected by the thing itself but by our judgement about the thing. What he said applies to people also.
We never see the entirety of another's life. All we ever have is an interpretation based on partial information, and it is up to us what part of that information we will focus on. If we focus on the good, we will likely see more of it. If we focus on the bad, it may well fill up our entire perspective.
The word psychologists use for this experiment is "cognitive reframing." The idea is simple: Everything we perceive is bound up in a constellation of thoughts. If something happens that upsets us, it's within our power to picture it differently and thus change how we feel.
Terms like "cognitive reframing" make it seem like something new, but actually it has been the centerpiece of Stoic philosophy for more than 2,000 years.
The basic idea is that if you can control your thoughts you can control your emotions. And controlling your emotions is better than letting your emotions control you.
I imagine some will object to the suggestion that we should try to see the good in everybody. They will insist that we should all be realists; to focus only on the good is to look at the world through "rose-colored glasses." That's a dangerous way to live. It marks you as naïve, and sets you up to be duped.
But I think the cynics are mistaken.
For one thing, it is simply false that those who take a more negative view of human nature see things more clearly. Studies have shown that during job interviews, those who are more trusting are actually better able than those who are less trusting to tell when a candidate is lying.
For another thing, taking a positive view of others is more practical.
Epictetus observed that just as a pot has two handles, so every situation can be approached from two sides. You should always seek to approach a situation from the side that enables you to get a grip on it. And I have found that approaching someone with a positive attitude is generally much more effective than approaching with distrust and suspicion.
Much of our political discourse today proceeds from the assumption that those opposed to us have the worst possible intentions. Their souls are dark, and their minds are dull. Their words are entirely misguided and misinformed. They are not rational beings, they are "wackos," "nut jobs," "idiots," "hacks," "radicals," "lunatics," "lemmings," "trolls" and "thugs."
But starting with the assumption that those who disagree with us are irrational is, to state it bluntly, irrational. The more likely explanation is that they are proceeding from different experiences or simply have different interests.
Sure, we will occasionally encounter those who are intentionally malevolent, but they tend to be the exception, not the norm. And our general attitude toward others should be based on the norm, not the exception. Otherwise we distort not only our perception, but others' perception of us as well.
I believe that if we begin with the good, we will get more of it in return. If enough of us undertake the experiment together, we can change the world. Ralph Waldo Emerson predicted that if we "Let our affection flow out to our fellows; it would operate in a day the greatest of all revolutions."
Many years ago, a kindly professor taught me about the Principle of Charity. He pointed out that you should always seek to give the strongest possible interpretation to any passage you are reading. That way, if you still see points of disagreement with the text, it is more likely to be due to real problems and not your own inclination to find fault.
When we apply the Principle of Charity to people, we discover that there is a great deal to appreciate in just about any life we encounter. It is not other people who are so bad but our own meager imaginations that fail to see the goodness within them.