It's always a bit awkward asking the neighbors for money.
Can you ask for a cup of sugar? Sure.
How about asking for help shoveling the sidewalk? Of course.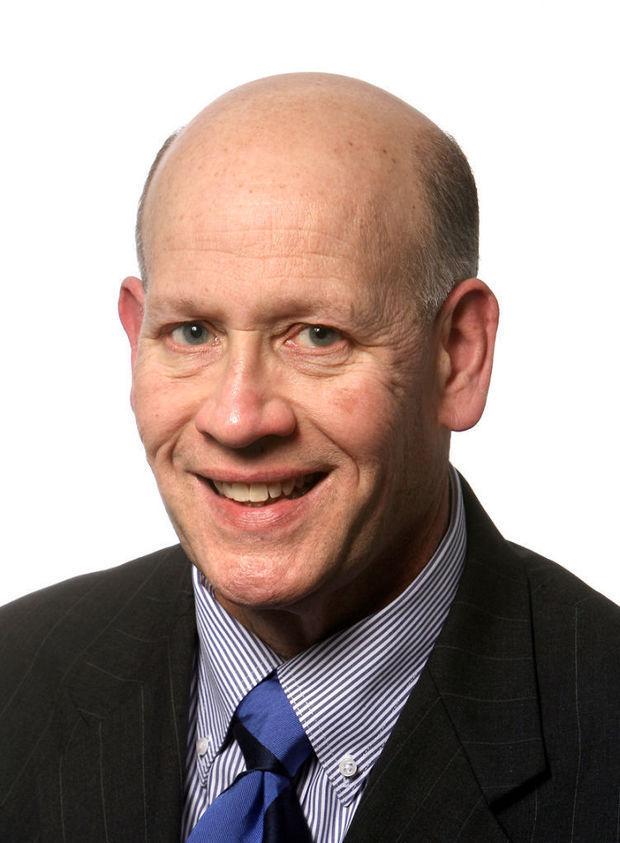 How about paying $2.5 million to expand the La Crosse Center?
That's not proving to be an easy conversation.
Maybe it shouldn't be easy. Maybe it should be really awkward. Maybe it should bring up parochial concerns and rivalries.
If that's the case, asking the neighbors to help fund the La Crosse Center expansion is hitting the mark.
We'll see how it turns out, but it's frustrating to watch. Does it have to be this awkward, this frustrating, this contentious?
The La Crosse Center is a regional attraction that brings $38 million in annual economic benefit to our area — and the expanded center is expected to add $6 million to that annual impact.
It helps hotels and restaurants — whether they're located in La Crosse or Onalaska or anywhere else in our region.
But arguments about money are always the worst.
That's why I wish there were more a collaborative spirit to make some of the awkwardness go away.
Certainly, the La Crosse Center expansion has been discussed — publicly — for years.
It didn't sneak up as a big surprise. And, it's really no surprise that the neighbors would be asked to pitch in.
But families usually don't wait until the funeral to discuss who's going to take over the cabin up north with grandma's passing.
Even when it's uncomfortable, families usually discuss these things ahead of time.
Maybe it's harder for neighbors.
But I wonder why the leaders in our region don't get together more often to talk about things like this.
Register for more free articles.
Stay logged in to skip the surveys.
Yes, talk is a lot cheaper than a $42 million expansion of the La Crosse Center.
But from tourism and transit to public safety and, yes, even a decidedly unsexy notion of a sewer district, our region has so much opportunity for improving regional collaboration and lowering taxpayer costs.
Why not have a summit of leaders to explore making this more collaborative and maybe even less awkward?
Have we explored other funding formulas for the La Crosse Center expansion? The notion of a Premier Resort Area Tax comes to mind. Maybe that can yield an answer. Regardless, we appreciate the county's initiative at suggesting regional solutions.
Have we looked at how other communities have earned a commitment of regional buy-in?
I wonder how Appleton convinced nine other municipalities to partner on developing the Fox Cities Exhibition Center.
Yes, the payments are only coming from Appleton taxpayers — and, not surprisingly, that doesn't sit well with some in Appleton.
Regardless, 10 municipalities that collect room tax had to agree to the plan for the Fox Cities center.
How in the world did that happen?
Is there anything we can learn? Have we called Appleton Mayor Tim Hanna to ask?
We're so proud to live in God's Country and brag of our unique characteristics.
But there are times we act like we're the only area with multiple municipalities that don't always see eye to eye.
We're not, for the record.
We truly can work together and learn from others.
But, we need to be willing.
After vetoing a more expensive proposal to expand the center last year, La Crosse Mayor Tim Kabat has played a stronger leadership role in pushing this version through with more urgency — even without money from the neighbors.
The center expansion received committee approval last week and goes before the Common Council for funding approval this week.
During last week's committee meeting, Kabat said: "I think again, without the same old song and dance, I think that was really a snapshot to show how difficult regional cooperation here in our area is for a variety of reasons. We were able to convince a conservative governor a few years ago to kick in $5 million to this project, and yet we can't even get our neighbors to offer anything to help."
I'm not sure I understand the strategy of saying that to folks you've just asked to contribute $2.5 million, but I agree that the same old song and dance isn't working.
I wouldn't be shocked if La Crosse County and the city of Onalaska contribute. I think they should, just as they all three contributed to a new stadium at UW-L — the one that hosts state track.
But as for the old song and dance, taxpayers deserve a new tune when it comes to regional collaboration.