I admit I don't diligently observe a lot of the days, weeks and months that our readers use as a reason for submitting a letter to the editor or column.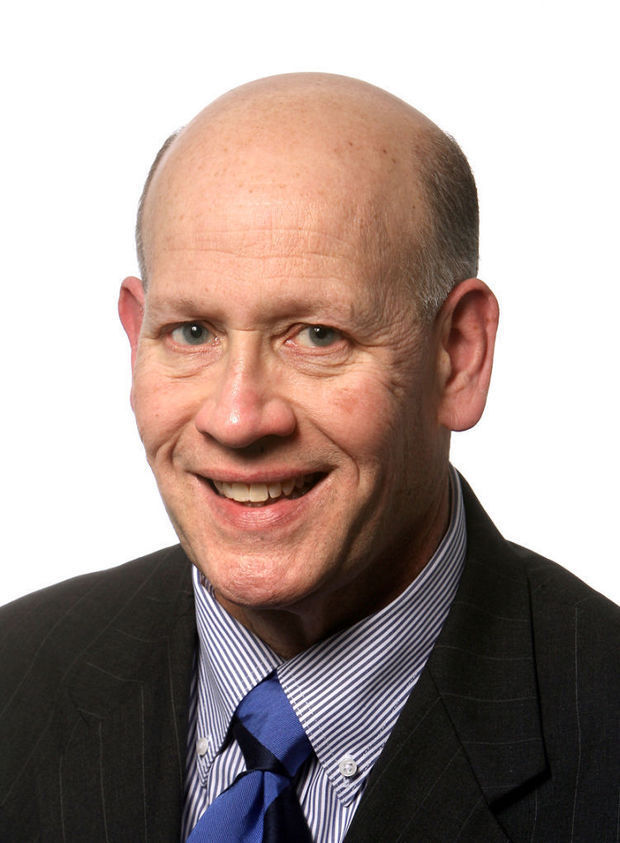 These submissions raise awareness about a disease or disability or issue, and we publish many of them because it's important to advocate and educate.
But sometimes I'm puzzled by celebrations. I don't understand why we need a National Pickle Day, for instance.
I'm also puzzled about teacher appreciation week — but for different reasons.
I honestly don't understand why teacher appreciation doesn't occur every day.
Maybe that's because I've had some inspiring reminders lately of what good teachers and counselors mean to students. And there are plenty of excellent teachers and staff.
Those reminders came while hosting the 22nd La Crosse Tribune Extra Effort Awards and the 13th Winona Daily News Above and Beyond Awards.
We honor students who have overcome obstacles or provided exemplary community service.
You've read the stories, and you know that many of these students have come through hell — cancer and other health challenges; learning disabilities; abandonment and homelessness.
Their stories demonstrate courage, persistence, resilience.
In so many cases, these stories wouldn't have turned out so well without a role model, a mentor at school.
That's why I think we shortchange teachers and the positive impact they have on students.
I think of Extra Effort winner Marissa Fletcher of Sparta High School, who lost her mother, Julie, in 2013.
Marissa says: "She was my Girl Scout leader, my soccer coach, my brother's soccer coach, and she managed to do that while having a full-time job. She was my main support system and she was just an amazing person."
So imagine her grief and stress-related complications.
Her counselor, Chrissy DeLong, recommended meditation and yoga to help her cope.
Soon, Marissa was mentoring others by teaching yoga and meditation, both at high school and to elementary students.
Her goal? To become a high school counselor, like Chrissy DeLong.
I think of Joye Miller of Central, another Extra Effort winner whose brother George was gunned down right before school a couple of years ago. She was filled with anger, grief and loss, and she acted out by skipping school and being combative.
But her teachers in the AVID program were patient with Joye and never gave up on her. Joye didn't give up, either — and she's headed to Winona State University.
I think of Extra Effort winner Sunny Rufsholm of Black River Falls High School. It was fitting that Sunny got the role of Emma Carew in the musical "Jekyll and Hyde." She sang the lyrics proclaiming, "I am not the weak young thing."
And, believe me, she's stronger than you can imagine. She was born with four fingers on her left hand pointed inward. She has endured great pain and multiple surgeries and fibromyalgia and absence from school.
Music has helped her build confidence, and choir teacher Joe Phillips has been a positive influence. Sunny wants to become a music teacher because "I want to keep it alive because there are so many kids who need music in their lives because it just fills your heart."
Nic Petersen of Gale-Ettrick-Trempealeau endured all sorts of challenges at home, and when high school band teacher Brenda Gauchel-Sill learned his story, she and her family opened their home to the tuba player.
The G-E-T Extra Effort winner is headed to the University of Wisconsin-La Crosse.
I also think of Caledonia's Roy Kerrigan, winner of the Above and Beyond winner from Caledonia High School.
Roy and his siblings have been in foster care since Roy was 5. He has endured far too many moves and far too much heartache. When he reached 16, he took the opportunity to move in with his fifth-grade teacher Mitch Mullins and his wife, Nancy.
We proudly honor students like these with the help of a variety of scholarship donors — universities and colleges, individuals and businesses.
Every year, I'm amazed at the students' guts and accomplishment.
But I'm also amazed that so many of these success stories cite the positive influence of teachers.
Yes, Teacher Appreciation Week was last week.
If you don't mind, I don't like limiting it to seven days.
---
From Tribune files: 2017-18 Extra Effort Award winners
The La Crosse Tribune Extra Effort Awards honor seniors in our area who have been chosen by their high schools for their perseverance and dedication to overcoming obstacles or providing exemplary service to the community.
As original partners in our 22-year-old program, the University of Wisconsin-La Crosse, Viterbo University and Western Technical College continue to provide scholarship support and host a year-end reception for winners, their families and area educators.
In addition, the list of scholarship contributors continues to grow as the inspiring stories of Extra Effort winners bring more generosity from our community.
Donors include Johns, Flaherty & Collins; the La Crosse Community Foundation through its General Fund Scholarship, Randy Smith Leadership Fund and Neil P. Hengst Scholarship Fund, Mitchell/Kruck Scholarship, and the American Association of University Women, La Crosse chapter; Robert & Eleanor Franke Foundation; Trust Point; Fred and Ruth Kurtz of Onalaska; Jerry Raddatz of Winona, Minn.; Marine Credit Union; and the La Crosse Tribune.