It's not every day you get accused of causing a murder conviction. But when you're the Enemy of the American People, it goes with the territory.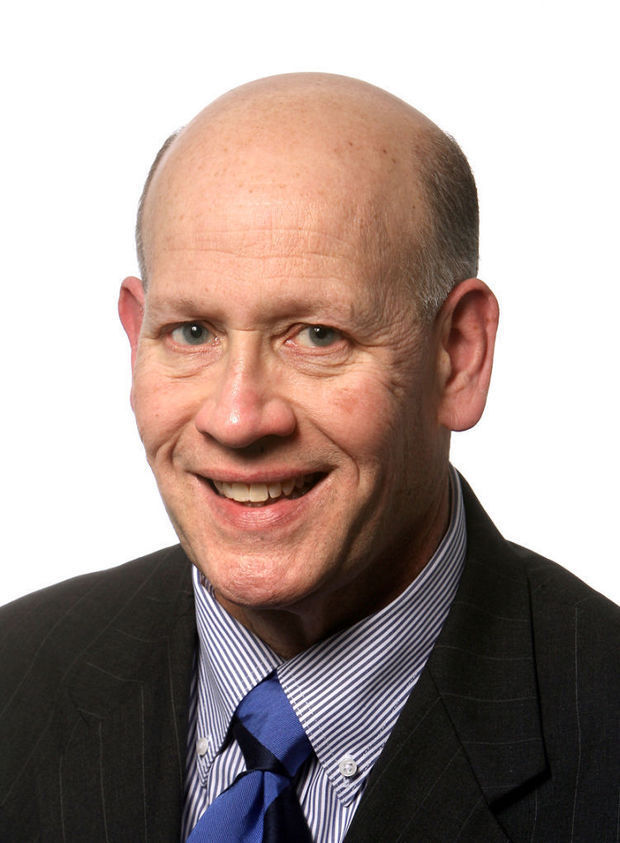 His attorneys blamed the Tribune for "extensive" pre-trial coverage.
For the record, that coverage included a dozen stories before the case came to trial; that's just one-third the number of the stories written about Eric Koula's case before his 2012 trial for the deaths of his parents.
That Kendhammer coverage was based on interviews, crime lab reports, photographs, videos and 911 tapes released by the La Crosse County Sheriff's Department and Wisconsin State Patrol under Wisconsin's open-records law.
Using state law, that information was sought by our criminal justice reporter, Anne Jungen, a four-time winner of the Golden Gavel Award from the Wisconsin Bar Association for excellence in coverage of legal affairs.
With every bit of information and before every story, she sought comment from the defense attorneys and the family of the accused.
There was never a response for the record.
The defense motion before last week's sentencing also accuses reporters of passing a note to the judge during the trial.
One problem: The bailiff actually delivered a note from a juror to the judge, which is permissible.
It didn't come from a reporter because that would have violated courtroom decorum.
The media room in the La Crosse County courtroom — a space for typing, sweating and listening to testimony — is there so journalists can do their job without disrupting proceedings.
Of course, reporters and family members share common space outside the courtroom. That's where we were subjected to swearing, shouting, obscene gestures.
District Attorney Tim Gruenke said during Friday's sentencing hearing: "After the verdict … the family members of Mr. Kendhammer physically attacked the media."
The nicest family member during the proceedings was Todd, who politely let a reporter have the first drink at the bubbler outside the courtroom during one break.
The defense also suggested last week that Judge Todd Bjerke recuse himself because of his cozy relationship with us.
He's always been professional, but cozy?
When he was running for judge in March 2007, we wrote in an editorial: "Bjerke clearly has leadership skills, honed in his active-duty military service with the Marine Corps, and his continuing Army Reserve service, where he attained the rank of colonel. In both branches of the service, he worked as a military lawyer, including defense work. Bjerke has developed a reputation as an expert on drug prosecutions, in particular, and his work in that regard is impressive."
For the record, we didn't endorse him. We endorsed a candidate who had more experience on the bench.
Here's a look at the La Crosse Tribune's day-by-day coverage from the Todd Kendhammer homicide trial.
Judge Bjerke probably remembers that — and yet he was courteous and professional during the trial, checking once whether reporters could hear testimony back in the sweat box in order to do their jobs.
While the anger and threats and obscenities weren't really surprising, I continue to be stunned that we had heard so little about the victim until Friday's sentencing. I can't remember such lack of respect during far too many homicide cases during the past 40 years.
During Friday's hearing, the judge mentioned the lack of words, the lack of support that had been expressed for the victim.
By all accounts, Barb Kendhammer was a sweet, loving woman.
Her birthday came and went last Sunday, March 4.
Her cousin, Gerianne Buchner-Wettstein, said during Friday's hearing that Barbara had an infectious laugh and big blue eyes. She was a proud mother who enjoyed gardening, cooking, animals, the outdoors, decorating and, finally, becoming a grandmother.
Barbara loved working with the kids and staff at West Salem Middle School. She loved making lefse with friends and checking out crafts at the Warren's Cranberry Festival.
Buchner-Wettstein said Friday that there weren't more supporters of Barbara sitting through the trial because they couldn't reconcile that a man who professed love could have killed her.
"The horror of knowing she suffered terribly while being strangled and having her skull fractured by her assailant is gut-wrenching," she said. "We cannot help but wonder, 'Was she crying out? Was she begging for her life?'"
I can't help but wonder, too.
A warm person beaten in a cold rural ditch.
---