People asked, "Why would you go there?"
My response was I had to do something to learn about and help refugees at our southern border. I learned through Catholic Charities in La Crosse about the Humanitarian Respite Center run by Catholic Charities in the Rio Grande Valley in McAllen, Texas.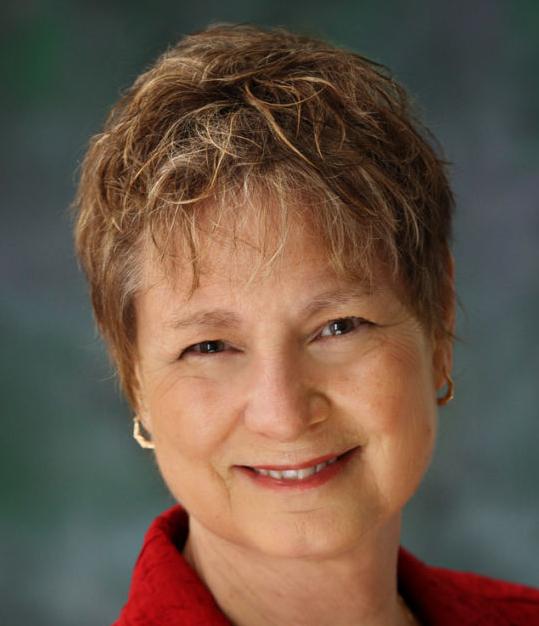 When I arrived at this epicenter for refugees crossing along the Texas and Mexico border, I had no idea what grace was. By the time I finished my two-week volunteer stint, I saw grace in many people, including refugees.
Volunteers came from the local community and all over the United States, modeling and inspiring divine grace for me and others in this difficult situation.
I met hundreds of refugees – mostly women and children – fleeing violence in Honduras and Guatemala.
I found parents who love their children as much as we love ours. They proved it by walking up to a thousand miles while pregnant and with small children. You do that because you are desperate.
Many fathers were dead or remained home working to send money to their families.
I was overwhelmed at the despair of these migrants. It may be hard to understand, but even in La Crosse, a homeless person has more than they did.
One woman told me she paid a coyote – smuggler – $7,000 each to get her and her children near the border. The coyote took her on a three-day ride in a truck trailer without food or water.
They were left near the border to wait for the Custom and Board Patrol officers to pick them up and placed them in detention for days. After many days in detention, they were put on the OMEX (Mexican) bus to McAllen.
As I walked into the center, OMEX dropped 50 people there who looked shell-shocked, ready to wait in another line. This happened at least three times a day, with refugees arriving only with the clothes on their backs. Border patrol confiscated all their belongings including shoelaces.
The crush of people was intense and smell of humanity strong. The room was so crowded that I couldn't make my way to the center's desk to announce my arrival. It was din of chaos, with many voices speaking in Spanish at once. My high school Spanish did not return as quickly as I hoped.
My first job was to hand out pre-packaged string backpacks with relief toiletries and supplies, including wet wipes because there were no showers.
Each family received one bag because of limited resources. We were told to re-package the bags because there were two razors in the bag instead of one.
I spent most of my time in the kitchen, serving up to 600 people — a constant challenge. I naïvely asked if we had more bread. A kitchen worker responded, "When the bread is gone, it is gone. The kitchen is closed."
Immediately, I picked up 50 loaves of bread. Local churches provided dinner, for which refugees waited up to two hours in line.
I spent four days working with families who needed donated shoes because theirs were worn or non-existent after their long journeys. I sorted donated shoes and socks.
I was excited to see an eight-stall shower truck from the Salvation Army arrive, only to learn it was not working. It took three days to fix it and then lines of 20 deep formed for each shower.
Mountains of towels had to be washed with only one working washing machine. At least the dryers worked. Some men graciously helped me fold and replenish the barrels.
The needs were so great, but the kind nuns said, "What we want, will be given." They were right – donations of clothes, food and shoes soon arrived.
For four years, these disciplined nuns served desperate refugees. They are sustained by the goodwill of the McAllen community, as well as volunteers and donations.
All of the refugees hope for a better and safer future for their children, just like we do. I saw grace in men, women and children who stepped up to help the volunteers and each other. They showed me kindness each day.
I was naïve to think I would have time to play with the children and hear their parents' stories. There was no time. It was all about responding to the many emergencies in front of me.
As I left the center, I learned it would have to move within 90 days because some local people worried about their own safety.
Agents constantly monitored the refugees who were not allowed outside the compound fencing except to take a shower in that truck.
One day, a nun whispered, "Thank you for doing the impossible."
Such praise should go to her, Catholic Charities, faith-based churches and others who responded to this humanitarian crisis,
Many generous friends, family and companies gave money, donations and volunteered.
It gives me hope that grace is found in unexpected people and places.