The article included several comments from Rep. Michael Schraa, R-Oshkosh, criticizing these decisions. Rep. Schraa is a co-author of Wisconsin's 2018 juvenile corrections reform legislation (Act 185). Specifically, Rep. Schraa stated: "I don't think they (La Crosse and Fond du Lac counties) put a lot of effort into it;" counties were "dragging their feet;" and that counties were passing up a "golden chance" to run corrections by their own standards.
I feel the need to respond.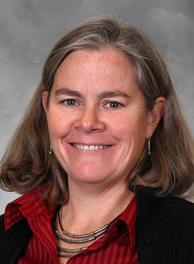 La Crosse County devoted significant effort in both analyzing the viability of operating a regional juvenile corrections facility and in collaborating in good faith with state lawmakers. La Crosse County's efforts included spending $28,000 on a preliminary architectural study as well as more than 600 hours of staff time engaged in the following:
Providing information to lawmakers through testimony, phone calls and a tour of the La Crosse County juvenile detention facility
Attending a Department of Corrections information and discussion session
Facilitating meetings with surrounding counties
Designing and costing out a staffing and service structure
Analyzing impacts on local tax levy
Designing the layout for a facility
Attending phone and in-person planning meetings facilitated by the Wisconsin Counties Association
In the end, it became clear that the burden and risks for La Crosse County would be too much.
While reimbursement for 95%of the facility's construction costs is certainly an incentive, we must also consider the long-term costs.
You have free articles remaining.
This includes $2.2 million in annual operating expenses above what La Crosse County currently spends on juvenile detention.
Offsetting these costs would require maintaining a census of 12 youth from other counties and charging a daily rate to those counties of approximately $500. La Crosse County taxpayers would be on the hook for any operating losses if out-of-county usage fell short (at a cost of $183,000 per youth).
Far from running corrections on our own terms, we would be forced to comply with intensive new state regulations.
Locating a site that would be accepted by local municipalities and residents would also be problematic. All this to assume responsibility for a state program which, because of our home-grown corrections alternative program, La Crosse County has not used in more than five years.
A lack of diligence does not explain the growing list of counties declining to assume responsibility for juvenile corrections.
Rather, it is a predictable result of the shortcomings of Act 185 and subsequent regulations.
Addressing these issues and finding a solution that serves all corners of Wisconsin may require additional collaboration and a resolve to make further legislative changes.
Criticism that minimizes county efforts does nothing to solve the very real problems in Wisconsin's juvenile corrections system.
La Crosse County remains willing to help find a solution to the state's vexing juvenile corrections challenges — one that does not overburden our local taxpayers or put them at significant financial risk.
Tara Johnson is chair of the La Crosse County Board of Supervisors.