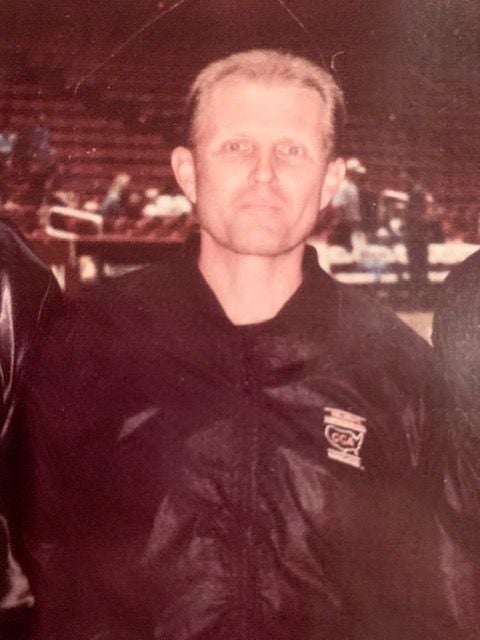 As the years go by, I intentionally work hard to see the good things in life. It's easy to be cynical and look for the dark side of life. Oh, yes, there are lots of problems, lots of challenges, and lots of sadness. It's everywhere.
That sadness was amplified in our family when we were informed that our mom was diagnosed with early onset Alzheimer's. We suspected something as we began to see distinct and alarming changes in her personality and behavior. She went from a caring, vibrant and joyful person to a mom that we did not recognize. After a period of time, her ability to process was fading and she didn't recognize any family members. Her eyes became dull and and we knew the end was near.
Mom had suffered numerous challenges throughout her life, far too many to share. She didn't deserve to face her golden years with a disease that stripped her of her dignity, grace, caring personality and love of her family.
A similar story is told thousands of times each year. In fact, we have learned that Alzheimer's disease is our nation's largest under-recognized public health crisis. It is the sixth leading cause of death in the United States, and one in three seniors dies with Alzheimer's or other dementia. More than 6 million Americans are living with Alzheimer's dementia today, and this number is expected to increase to 12.7 million by 2050.
We are reminded that our lifestyle choices often play a big part in developing a healthy brain. To reduce the risk of cognitive decline, strong recommendations are to;
Exercise regularly as cardiovascular workouts increase the blood flow to the body and brain. There is strong evidence that regular physical activity is linked to better memory and thinking.
A disciplined and healthy diet with a meal schedule full of fruits and vegetables is important. Evidence suggests that a healthful diet is linked to improved cognitive performance.
Maintaining a regular, uninterrupted sleep pattern benefits physical and psychological health, and helps clear waste from the brain.
Meaningful social engagement supports cognitive health, so stay connected with family and friends.
Control your stress as prolonged stress can wear down the brain and lead to serious health problems including depression, anxiety disorders, memory loss and increased risk of dementia.
There is good news on the horizon. The Alzheimer's Association is accelerating research in dramatic ways that will lead to earlier diagnosis, improved treatment and, one day, realization of the vision of a world without Alzheimer's and all other dementia. Until that hopeful future is realized, as a State Board Member, I am committed to work to assist in finding a cure.
You can be a partner in the race to find a cure for this public health crisis by being a part of the Walk to End Alzheimer's on Saturday, Sept 18 at Riverside Park. Registration begins at 8 am at the band shelter with an opening ceremony at 9:45 am. The Walk begins at 10 am. Please go to www.alz.org/walk for more information.
Terry Erickson is a member, Alzheimer's State Board of Directors