Some people in the La Crosse area are not happy with Pope Francis.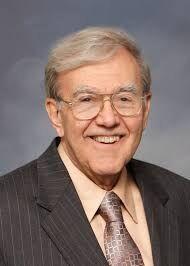 Here is a recent example. I write the petitions for the Prayer of the Faithful for Roncalli Newman Parish. Some people wrote to the La Crosse bishop's office to complain about some of my petitions. They objected to this one: "For wisdom for Pope Francis as he continues his work to decentralize the Catholic Church."
They objected to the word "decentralize." Yet that is what Pope Francis is doing. Pope Francis also insists that he is simply implementing the teachings of Vatican II, and quotes from those documents.
One example: On Oct. 22, 2017, Pope Francis corrected Cardinal Robert Sarah, the prefect of the Vatican's Congregation of Divine Worship. Sarah is the one responsible for American Catholics now responding, "And with your spirit" instead of, "And also with you." He has insisted on a strict literal translation from the Latin. The Pope corrected him by saying that the translation of relevant liturgical texts is up to the bishops' conferences of each nation and should not be imposed from Rome.
In other words, the Pope is decentralizing the Catholic Church according to the teaching of Vatican II.
There are other critics of Pope Francis in high places. One of the most notable is Cardinal Raymond Burke, former bishop of La Crosse. What is remarkable about these critics is that many have insisted on absolute loyalty to previous popes. They harshly criticized anyone who questioned papal teaching.
Now they criticize papal teaching. This raises the question: Is their loyalty to the pope or to their own theological opinions?
These critics have a new ally, Capuchin Father Thomas Weinandy, who recently released a letter to the pope accusing him of confusing the faithful. Weinandy was executive director of the U.S. bishops Secretariat for Doctrine. Father Tom Reese asserts that Weinandy "used his office like a grand inquisitor to persecute those theologians who questioned papal teaching. True he did not physically torture his victims, but he did everything he could to destroy their reputations and careers."
Weinandy's complaints include giving a path to divorced Catholics that offers the possibility of receiving communion, demeaning the importance of doctrine, and appointing some bishops who support and defend those who hold views contrary to the Catholic faith.
Weinandy is harsh. He accuses the pope of "calumny" in calling the pope's critics "Pharisaic stone throwers who embody a merciless rigorism." Weinandy also asserts that Francis' "seemingly intentional lack of clarity inevitably risks sinning against the Holy Spirit, the Spirit of Truth."
Chicago Cardinal Blasé Cupich defends Pope Francis whom he called "one of the most popular persons on the planet." In fact, a Pew Research survey released this past January found that 87 percent of Catholics express a favorable view of Francis.
"I don't think people are scandalized by the pope. I think they're being told to be scandalized. I think there is a difference," said Cupich on Nov. 6 in a conversation with Washington Post columnist E.J. Dionne.
Heidi Schlumpf in the National Catholic Reporter further speaks of Cupich. In his visits to Chicago parishes, Cupich says that he finds Catholics appreciate Francis because he speaks to their everyday lives and has a pastoral approach that allows the shepherd to be sometimes led by the sheep.
This approach frustrates more traditional Catholics. The pope is "calling people to have an adult spirituality, rather than being infantilized in their spirituality. For people who like to tell other people what to do, that's threatening," adds Cupich.
As Francis wrote in "The Joy of Love," the church is to help form consciences, not replace them. The church accompanies people in their decision-making rather than dictating to them.
As I write the petitions for the Prayer of the Faithful, I will continue to be sensitive to traditional Catholics. However, I continue to believe it is good to pray for wisdom for Pope Francis as he decentralizes the Catholic Church.