The recent chain of heavy snowstorms has definitely made life more difficult.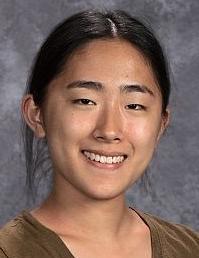 Clearing and salting driveways and sidewalks is exhausting. Cars have a higher risk of getting stuck in the snow or slipping on turns, and cars stopped along the road after an accident have become a more common sight.
The snow banks that have piled up dramatically reduced visibility at intersections, narrowed the roads and took up parking spaces to make finding parking in busy areas even trickier.
These past few weeks have really demonstrated the inconvenience of heavy snowstorms. Unfortunately, climate change models project that we will experience these heavy snowstorms more frequently in the future.
Linking more snow and climate change may seem counterintuitive, but the higher frequency and intensity of snowstorms and temperature fluctuations we're seeing actually fit into the bigger picture of climate change's effects.
Climate change leads to warmer air, less winter ice over bodies of water, and a warming Arctic. That warmer air holds more moisture, which increases precipitation. Bodies of water with less ice cover also put more moisture into the atmosphere.
Scientists link the warming Arctic with the polar vortex we experienced this winter.
The polar vortex is a very cold air stream that usually circulates in a tight circle around the Arctic but occasionally wobbles and moves south into the northern United States.
Warm air disrupts the flow of the polar vortex, making it wobble with greater frequency. Chicago was colder than Antarctica at the height of the polar vortex because we were getting a blast of frigid Arctic air.
Of course, one specific incident like our recent polar vortex can't be attributed solely to climate change. Many factors contribute to any given weather event.
It is possible, however, to say that climate change is creating conditions that make it easier for more extreme weather to occur and thus increases the frequency of these events.
Scientists note that the polar vortex has become more unstable in the past decade, increasing the chances of experiencing a polar vortex in any given year. More moisture in the air means heavier snowfalls. The Fourth National Climate Assessment, compiled by 13 federal agencies and released in 2018, reports that heavy precipitation events in most parts of the United States have increased in both intensity and frequency since 1901.
I had an opportunity to ask Jason Gilman, director of Planning, Development and Assessment for the city of La Crosse, some questions about how these more intense and frequent storms would impact our city.
He confirmed the connection between heavy storms and climate change, saying that "It is my recollection that we are seeing record amounts of rain and snow in recent years. A meeting with Tia Nelson a few years back along with some UW scientists indicated a 1 to 2-degree temperature change globally would likely result in more precipitation in the Upper Midwest. The impacts of this could be significant from stormwater management, emergency management due to flooding, infrastructure needs and wetland impacts as more surface area is inundated with water."
Storms can decrease equipment life span and damage turf. Households could suffer basement failures and muddy backyard landslides due to flooding from melted snow build-up in the spring.
Economically, heavy snow storms cost taxpayers more to plow and force businesses to spend more money on snow removal and stormwater management that they could have invested elsewhere.
When I asked Jason whether La Crosse is taking climate change into account when planning for infrastructure, he responded, "Absolutely, but more needs to be done. We look at decisions that have a better cost-benefit ratio and provide the city with resiliency over time."
Climate change and the increased heavy storms it brings are a significant concern for our region because it threatens our infrastructure and makes maintenance more expensive.
Climate change should be a concern for us all because it damages our homes, drains taxpayer money and hinders the economy. Not to mention, it makes traveling more inconvenient and dangerous.
We would be wise to invest in the resiliency of our structures, but we should also support climate policies seeking to curb carbon emissions at local and national levels.
Climate change is already here and hurting us, and the storms will only increase in frequency and intensity as we release more greenhouse gases into the atmosphere. Curbing our emissions now will prevent more devastating losses in the future.