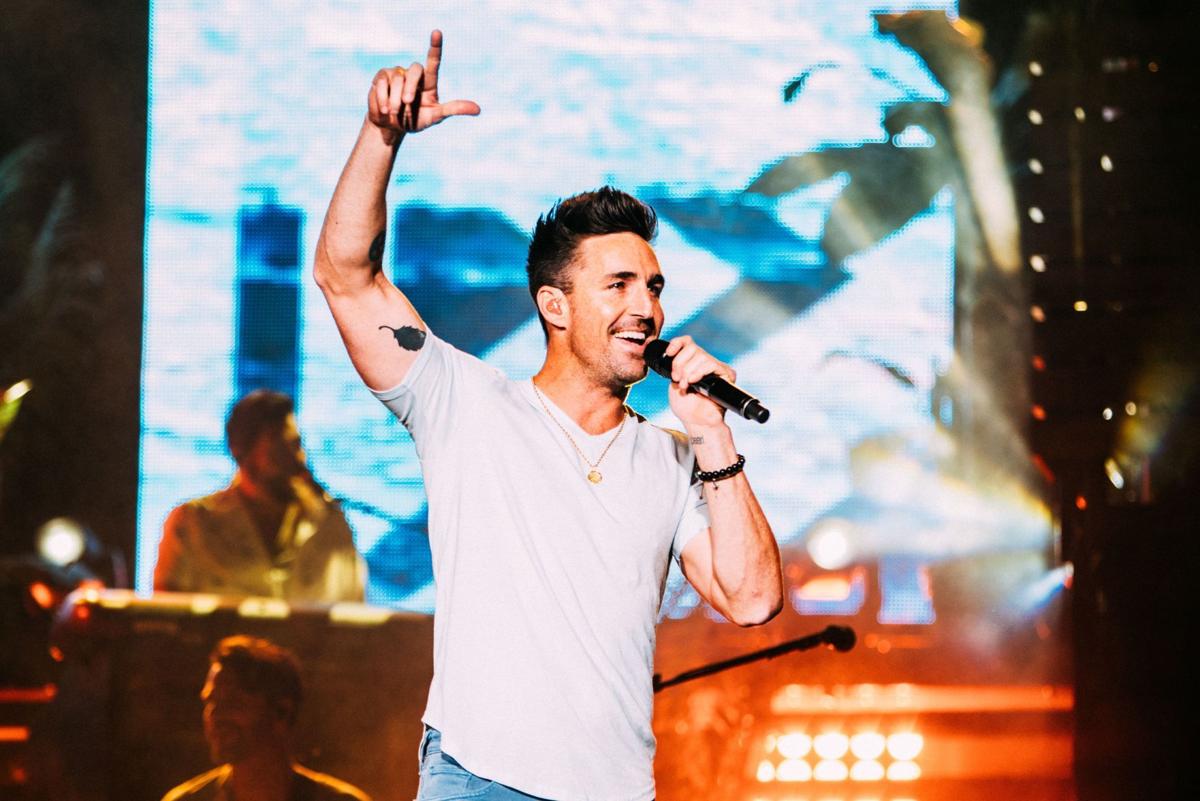 CHEER: To Mayo Clinic Health System and the Boys & Girls Club of Greater La Crosse on teaming up for COVID-19 vaccination clinics, providing first doses of the Pfizer vaccine. The clinics continue from 2 to 6 p.m. April 22 at the Terry Erickson Boys & Girls Club, 1331 Clinton St., and 2 to 6 p.m. April 29 and May 6 at the Amie L. Mathy Boys & Girls Club, 811 8th St. S. "By collaborating among our diverse set of community organizations, we believe that we can make a difference by serving our most at-risk community members and encouraging vaccination among marginalized community groups," said Paul Molling, D.O., chair of family medicine at Mayo Clinic Health System.
CHEER: To the boom we heard when the Country Boom music festival released its lineup this week, showing its intention to come back strong in its fourth year. The big acts taking the Maple Grove Venues stage this July include chart-topping singer Jake Owen, rising star Chris Lane and hit '90s band Diamond Rio. "Many established festivals have not survived, but we are continuing to grow and flourish even in a 'small market,'" said Jon Holthaus, co-founder of the event. "It's a testament to our fans' loyalty and the great experience they have at Country Boom. ... Coming back in this way is both emotional and inspiring to see what a community can do together."
JEER: To Wisconsin legislators who abuse their exemption from the records retention rules in place for all other state and local officials. Case in point, both state Sen. Duey Stroebel (R-Saukville) and Rep. Rob Brooks (R-Saukville) told the Wisconsin Examiner that they routinely destroy records that may be sought through open records requests. Brooks told the news outlet his office policy is to "frequently delete emails during the normal course of business each day." A bill to stop this practice was introduced month last month by two legislators. It should pass with bipartisan support.
CHEER: To Coach Brad King and the Caledonia High School boys basketball team for an amazing season that came up just two points short to top-ranked Waseca in the Minnesota Class AA state title game at the Target Center. It was the third time the Warriors — whose only state title came in 1997 — finished runner up (2015, 2018). "Unfortunately, somebody had to lose the game and it happened to be us," King said. Only after a memorable season.
CHEER: To Blia Xiong, marking her 30th year at Gundersen Health System and serving as an interpreter for those who speak her native Hmong language. "I was interested in helping my people," the Holmen resident says of becoming an interpreter, one of three currently working at Gundersen Health System in La Crosse. At the hospital, Xiong sits in on appointments in any department where she is needed, helping relay information between physician and patient. "They say, 'I would not know what to do without you,'" Xiong says of the interpreter team.
JEER: To the Minnesota Department of Revenue for its decision to discontinue its telephone tax file and pay system on April 21. The department said its upgraded online system is more efficient and cost effective. But the ill-timed switch is coming before the May 17 tax filing deadline and likely to impact small town and regional residents without good internet access. Why the rush?