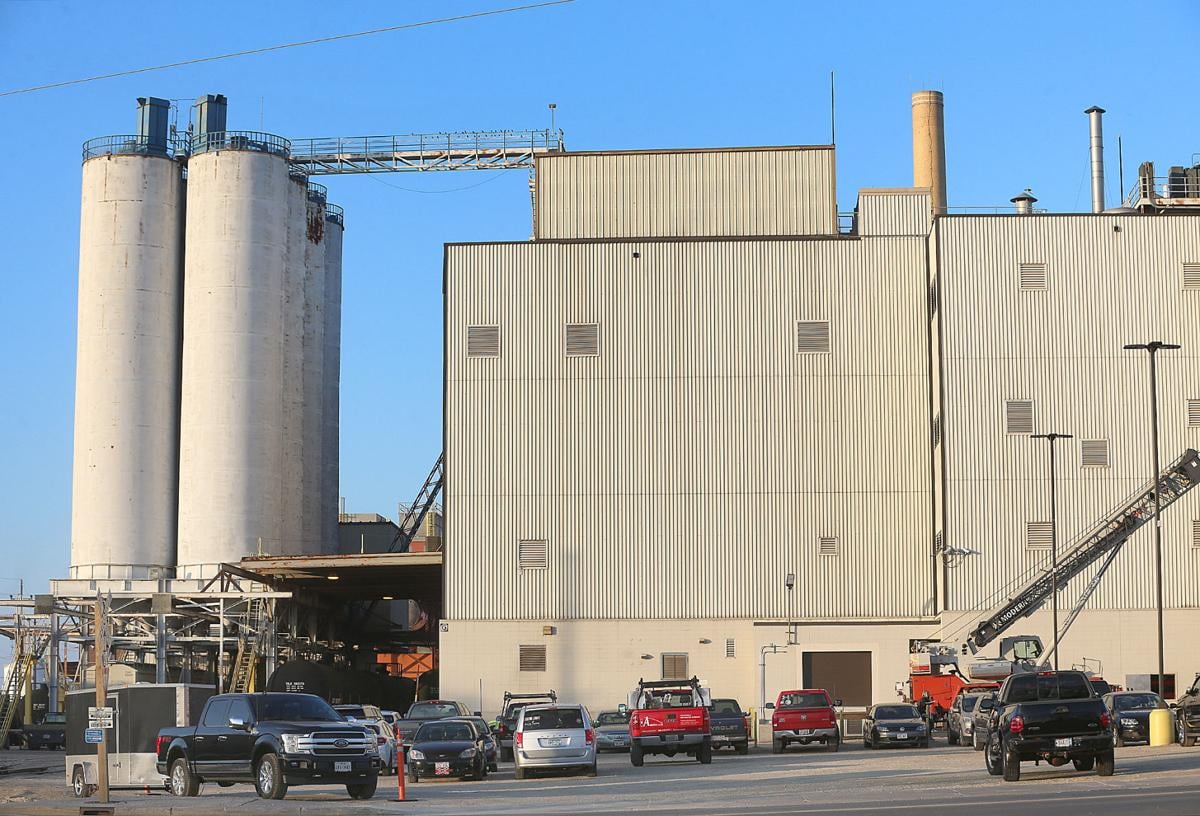 CHEER: To City Brewing Co., its new leadership and its bright future. City Brewing has about 700 employees in La Crosse and will continue to be headquartered here, a company spokesman told the Tribune this week. It will continue to operate its breweries in La Crosse; Latrobe, Pa., Memphis, Tenn., along with its new acquisition in Irwindale, Calif. "I am excited to assume the role of CEO and continue working alongside the exceptional team at City," Ross Sannes said. "Strategically located on the West Coast, Irwindale Brew Yard perfectly rounds out our national footprint. This investment will allow us to enhance our brewing, processing and production capabilities, positioning us for future growth while enabling us to better serve our valued customers."
CHEER: To Minutes in Motion, Gundersen Health System's annual community physical activity challenge, which encourages movement in all its forms. Registration is open for the program, in its 15th year, which runs March 29 through May 9. Gundersen has set a communal goal of 4,000 participants and groups reporting their daily time amount with a chance to win prizes. To register visit gundersenhealth.org/mim, email wellness@gundersenhealth.org, or call the Gundersen Office of Population Health at 608-775-4717.
CHEER: To Andrea Connell,a Holmen High School and UW-La Crosse graduate, who is a member of the NASA Jet Propulsion Laboratory team programming the Perseverance Rover's activities on the Red Planet. In collaboration with scientists and engineers, she wrote software instructions directing the daily activities of the rover. "It takes a massive amount of people to make a mission to Mars work, and I'm incredibly honored and lucky to be doing my part," she said.
JEER: To the Sparta teacher who was recorded making pointed political statements during what appears to be a regular classroom session. She is on leave as the district investigates "potentially inappropriate comments," the superintendent said. The comments criticizing white men, Republicans, opponents of same-sex marriage and the neighboring Tomah district have no place in school.
CHEER: To La Crosse City Council members who indicated last week that they support an affordable housing project in the Washburn Neighborhood that was voted down in the committee process. The project would replace a long-vacant building at the corner of Fifth Avenue and Division Street with 12-units of affordable apartments, "We're the city, we have committees set up to try and bring in housing, and then here we are voting down a potential nice housing site," said council member Gary Padesky. "I was going to change my vote on this tonight, but I will vote in favor of the referral." The official vote will come next month.
CHEER: For the planned return of the Winona Farmers Market May 1 to Oct. 31, using Main Street, north of Second Street and a portion of Levee Park for 2021. Winona City Council approved that footprint for all but two event Saturdays. "I know a lot of people depend on them," Councilmember Michelle Alexander said. "I'm just so pleased that we're getting back to some normal activities, maybe with less restrictions."
JEER: To Minnesota for still not providing its funding match for the U.S. Department of Transportation's $31.8 million grant for infrastructure rail improvements in Wisconsin and Minnesota on the Canadian Pacific's Soo Line serving Milwaukee, Wisconsin, and Minneapolis-St. Paul. Wisconsin and Amtrak have already committed their shares, making the Gopher state the only uncommitted partner. Sen Jeremy Miller (R-Winona) has introduced a bipartisan bill that would fund the state's share. It's time.