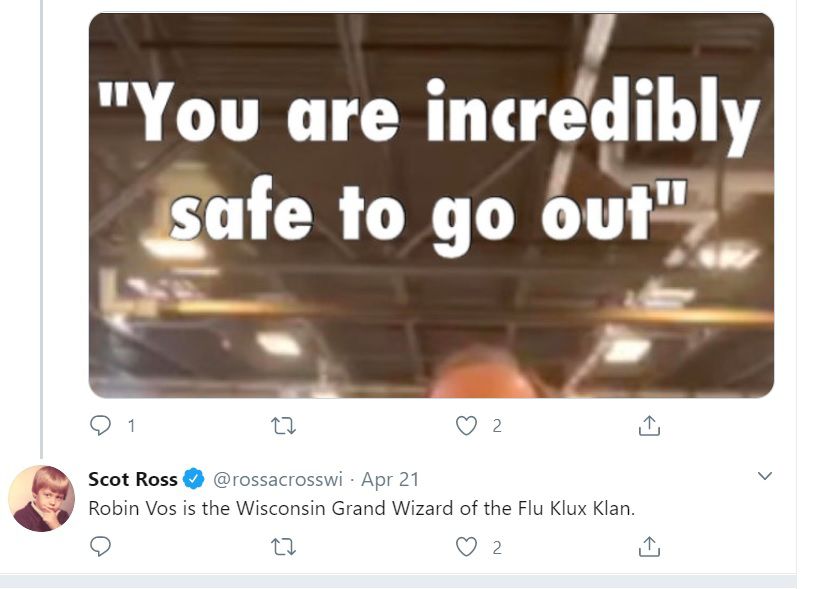 We've long admired state Sen. Jennifer Shilling's collegiality at the statehouse. When the La Crosse Democrat announced her retirement this month after two decades in the Legislature, Assembly Speaker Robin Vos, R-Rochester, said he has "a ton of respect for Jen" and called her a friend despite their political differences.
So it was surprising and unfortunate last week that one of Shilling's final decisions as Senate minority leader will hurt the cause of civility she modeled for so long.
Shilling appointed Scot Ross, an aggressive political operative who regularly spews vulgar insults on Twitter, to the Wisconsin Ethics Commission. Ross is sure to increase division on what's supposed to be a good-government board that upholds ethical standards.
But the Ethics Commission should at least try to stay above the fray, having been politicized by Republicans in 2015. The GOP recklessly dismantled the nonpartisan Government Accountability Board, which was led by retired judges. Republicans and Democrats now fill the Ethics and Elections commissions with party loyalists.
Still, the mission of the Ethics Commission is to "promote and strengthen the faith and confidence of the people of Wisconsin in their government, support the operation of open and responsible government, preserve the integrity of the governmental decision-making process, and protect the rights of individuals through the administration of Wisconsin's campaign finance, lobbying and ethics laws."
How will Ross advance those causes?
He routinely hurls the F-word and raunchy insults on Twitter. The day before Shilling appointed him, Ross called a former GOP lawmaker a "dickweasel" who should "shut the f--k up." Ross also tweeted that U.S. Education Secretary Betsy DeVos "really, truly, absolutely is a demon" with "venomous cruelty stabbing the throats of students."
The day before that, he called Vos "the Wisconsin Grand Wizard of the Flu Klux Klan." A week earlier he told U.S. Sen. Lindsey Graham, R-S.C., to "drop dead." And on the same day Shilling named Ross to the post, he called the GOP "a white supremacy dung heap of racists."
Will Ross even try to build consensus with GOP appointees on the ethics panel? Or was Shilling's goal more dysfunction? She didn't respond to inquiries.
Speaking of ethics, Ross was in the legislative caucuses when they were illegally campaigning on state time. He admitted he spent months working on campaigns in 2000 while on the public payroll.
His appointment soils the end of Shilling's strong Senate career with poor judgment.
Catch the latest in Opinion
Get opinion pieces, letters and editorials sent directly to your inbox weekly!