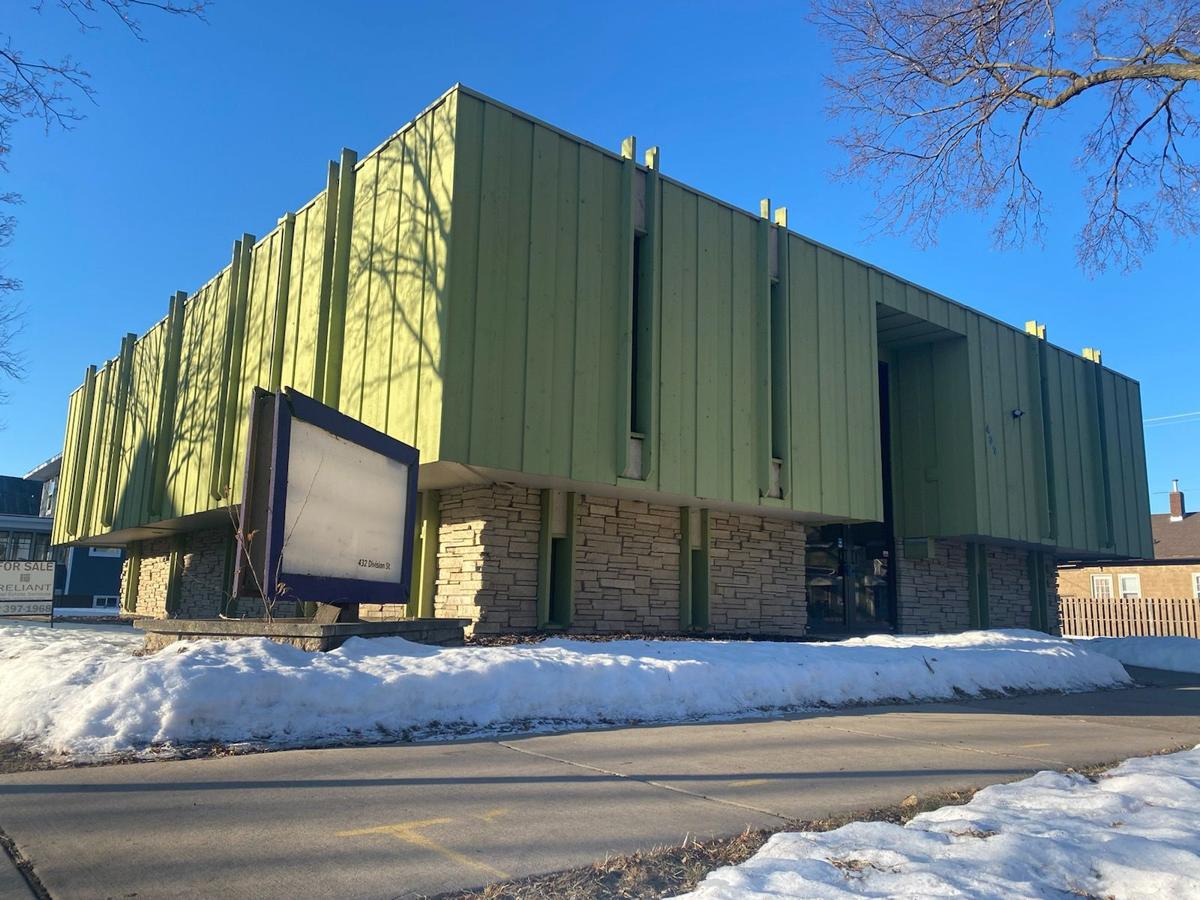 The commercial building at the corner of Fifth Avenue and Division Street in La Crosse has sat largely vacant for two years.
For a bit of time it was home to the Big Brothers Big Sisters of the 7 Rivers Region. You might remember it knowing that.
But now it continues empty in the Washburn Neighborhood adjacent to downtown.
Can anything be done with that site? Developers think so, and they have proposed a 12-unit affordable housing complex there.
Rents would run between $750 and $850 for workers who are needed, and who need housing and would enjoy living in an appealing spot near central La Crosse.
City staff supported the project going into the planning commission meeting last week. There, the commission heard from neighbors who had nothing good to say about it.
Keep it out of our neighborhood, they said. It will bring crime and drug use. And did you check into this landlord? Nothing good from him, they said.
"If this happens, I'll sell my house," said neighbor Reuben Halverson, who detailed instances of shootings and drug-use nearby.
The commission sided with the neighbors and against the landlord, who was represented at the meeting by his property management company, Reliant Real Estate Solutions.
The group said it has been working with Enrique Valera to help manage and clean up his properties since November 2019, and neighbors and officials familiar said they have noticed an improvement.
Reliant also committed to signing a five-year contract with Valera to manage this property.
"I am proud to say we have come a very long way with this particular client," Aaron Wickesberg with Reliant said.
Wickesberg said they saw an opportunity to attract and retain young professionals to the area through this project.
"It is not low-income housing. We're calling it affordable housing, meaning that this is something that a young professional that may just be graduating and taking a job here in La Crosse can afford as a good starter apartment so that they can get into the housing market some point in the future," he said.
Of interest, a day after the planning commission meeting, the La Crosse Chamber of Commerce announced a partnership and a commitment to attract talent to La Crosse for good job.
It's a great initiative, but folks will need a place to live when they arrive, and this housing market needs inventory. Like affordable housing being offered at the site of a vacant commercial building.
Also of interest, earlier the day of the planning commission meeting there was a protest by renters angry about conditions here and landlords who don't fix anything. Just like this landlord who wants to build, the commission said.
La Crosse clearly has a problem in not inspecting and enforcing actions against landlords. That should be addressed quickly by the next council. And a few years from now, when this landlord fills his units, there will be a system in place to monitor landlords.
You would think that will be the case.
But the planning commission, and two days later the La Crosse Judiciary & Administration Committee, voted against this plan for the Washburn Neighborhood.
Some J&A members were encouraged that the landlord had been using the services of a property manager for the last year, but were concerned that was not long-term.
"If he was involved in this financially, where I knew he was going to be around forever, I would be voting for this," said council member Gary Padesky, of Reliant Real Estate Solutions.
Really though, neither public body had much time for this plan that would provide reasonably priced housing for people who need it. They'd rather leave the commercial building vacant and see what else comes along.
This proposal has one more chance, however. City Council will consider and may vote on it. And of interest, council president Martin Gaul was the only J&A member to favor it.
Council would do well to listen with an open mind to this plan for the Washburn Neighborhood. There's a lot to like in this project.