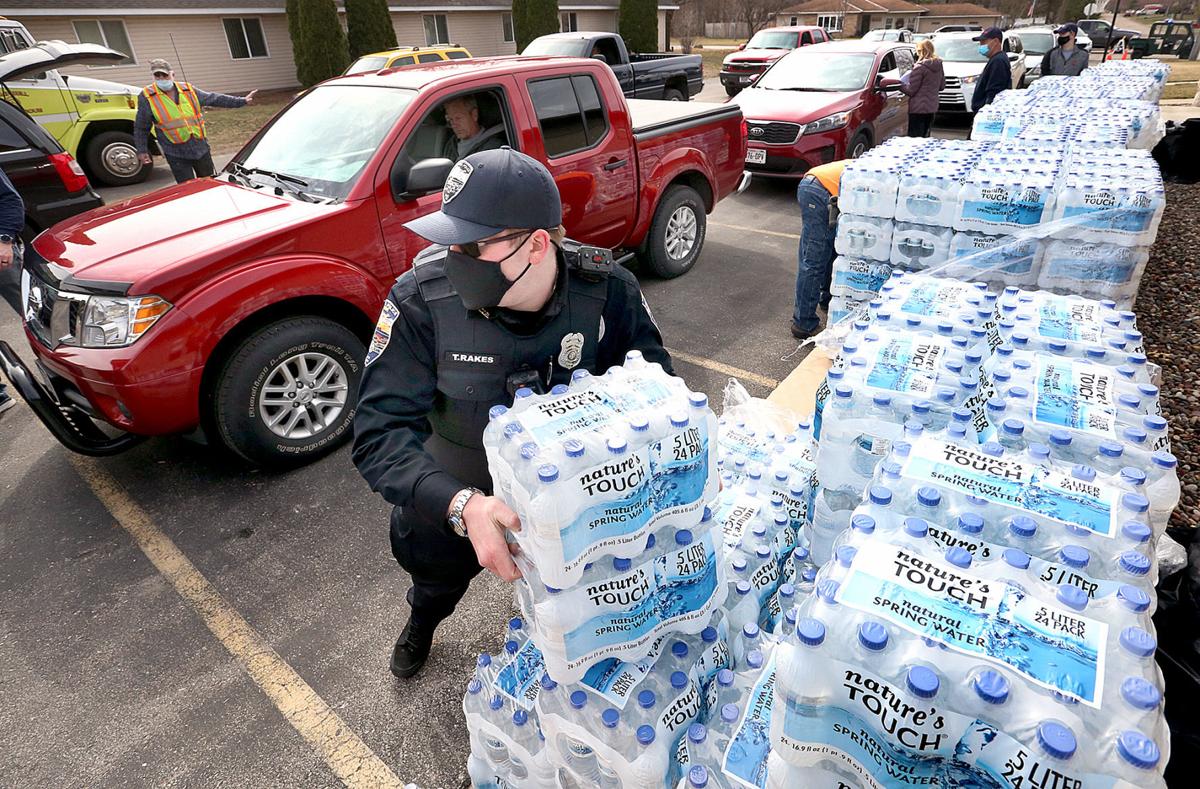 The water contamination on French Island is nothing short of an environmental disaster linked to firefighting foam that contains PFAS — dubbed forever chemicals because they last in the human body and in the environment for long periods of time. They just won't go away.
For residents and businesses who call the island home, we fear the problem won't go away, either.
Contamination could become a forever problem — and it's time for a forever solution.
This is more than just a matter of don't-drink-the-water inconvenience.
There is legitimate fear that property values will plummet and land will become unsellable.
So far, PFAS contamination has been found in nearly 200 private wells on the island.
And, don't think the town of Campbell is the only spot facing this problem in Wisconsin.
Gov. Tony Evers and a group of lawmakers came to French Island recently to reintroduce the CLEAR Act, which includes
$20 million during the two-year budget cycle for a municipal grant program to investigate and remediate PFAS.
$4 million over the biennium for a county well testing grant testing program.
Additional funds for sampling and testing public water supplies, rivers, wastewater treatment facilities and sites under state responsibility.
The CLEAR Act also would fund 11 positions at the Department of Natural Resources related to PFAS.
It is a good first step that should not caught up in politics. We urge quick approval.
But it's not a forever solution.
The bill also would set environmental standards on drinking water.
In talks with lobbyists and others concerned about potentially unreasonable environmental standards, it's clear there is concern about setting reasonable standards that can be supported by science.
But there's no better time than now to have the discussions and come to quick consensus.
Everyone deserves safe drinking water. Enforcing strict but reasonable groundwater standards will help ensure that such contamination doesn't happen again.
Many residents of the island are receiving free drinking water from the state and other sources while well testing continues.
Campbell Board Supervisor Lee Donahue, who oversees health, education and welfare supervisor, said: "The contamination has affected every aspect of our town operations. And my role as supervisor and the other board members, we have had to spend an overwhelming amount of time and energy and resources to get wells tested for a problem that we did not cause, and then face delays and uncertainty which have affected every family in town. I'm worried about the health of my neighbors and the efforts it takes to get replacement water for all of our town residents. It is truly nerve-wracking."
Leaders in our region need to work collaboratively with state and federal officials to find a forever solution.
The problem of contaminated well water on French Island must transcend politics and other roadblocks.
It has become a crisis — and the solution of providing safe drinking water must reflect that.
Prevention is the right approach for taxpayers — and our health.
According to the CDC, studies show that long-term effects of PFAS may lead to increased risk of kidney or testicular cancer, decreased vaccine response in children, increased risk of high blood pressure of pre-eclampsia in pregnant women, small decreases in birth rate and other potential problems.
The CLEAR Act could help Wisconsin prevent the water problems that residents of French Island are facing.