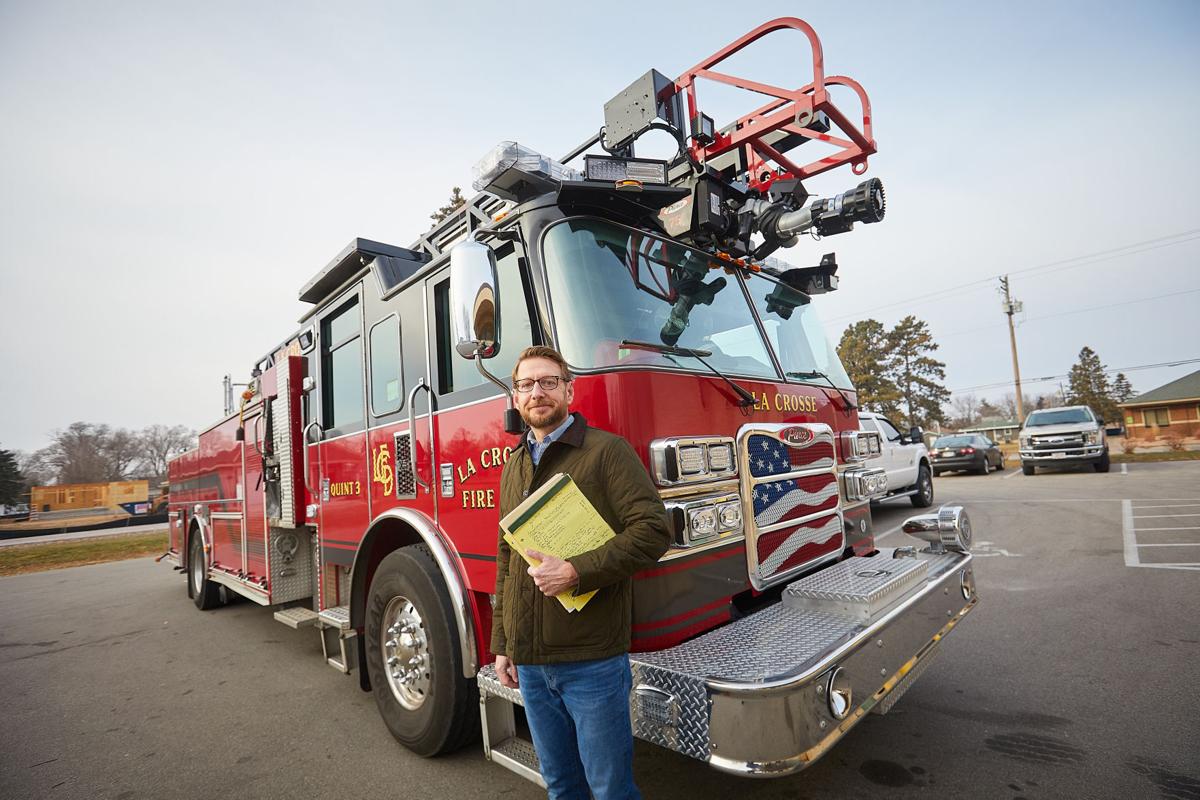 It should be a call to action, a push needed to make change for the better.
The recent report issued by the Wisconsin Policy Forum clearly concluded that more collaboration of fire and EMS services in the La Crosse area could cut costs while improving service quality.
The fire departments from La Crosse, Onalaska, Holmen area, Shelby and La Crescent, as well as EMS groups from Brice Prairie, Farmington and the Tri-State Ambulance all participated in the study commissioned by La Crosse County.
"Our analysis suggests that each of the departments likely will need to increase spending in the not-too-distant-future, and that collaborative action could achieve at least some desired improvements at a lower cost than could be achieved by acting alone," the report says.
We've long called for moves toward regional collaboration, and this report paves the way for emergency services just as the new year begins. It should get full attention.
The hypothetical department, as laid out in the report, would work on station coverage areas, rather than municipal boundaries, and would be divided into northern and southern divisions.
Under the model the non-profit group produced, there would be 11 stations instead of the current nine, and new stations would be added near Valley View Mall, on La Crosse's South Side and Shelby area, and on the north side of Holmen, with the existing Shelby station being eliminated.
An additional 10 shifts would be added for the unified department to account for new staffing needs and other challenges.
This plan of a consolidated department, the report estimates, would cost just under $2 million; it's estimated that each of the five fire departments will spend a total of $2.8 million to address the challenges individually.
That's the short term, but longer range savings likely would come from working together on training, recruitment, case management, fire prevention and inspections.
"Our study finds that significant cost savings can indeed occur alongside service improvements, like quicker response times to emergencies and increased capacity for fighting large fires," said John Kovari of the UW-La Crosse Political Science and Public Administration Department. "The political tradeoff, however, is some reduced local control."
Kovari spearheaded the study locally, and said he and UW-L will work with local local government leaders as they deliberate what's best for their communities.
"My hope is that our department could partner with any interested local governments in conducting public opinion surveys of their residents to help inform any future policy decisions," he said.
There should be conversations and urgency, overcoming turf battles, hesitancy and past calls for change that went nowhere. The report lays it out.
It's all encouraging to start 2021, which will feature a mayoral race in La Crosse along with city council races that could put a stronger focus on regionalism collaboration.
As we wrote in this space last month, repeating themes of the past two decades, the city, county and neighboring communities could work more closely together to examine improvements in public transit and regional transportation, funding the La Crosse Center and other public services.
"Collaboration will benefit the city and the Coulee Region," we will continue to stress moving forward.
It takes solid ideas and plans as well as a firm commitment, and as 2021 begins our community has a solid one concerning fire and EMS services.
Let's make strides together to improve service quality and cut costs.