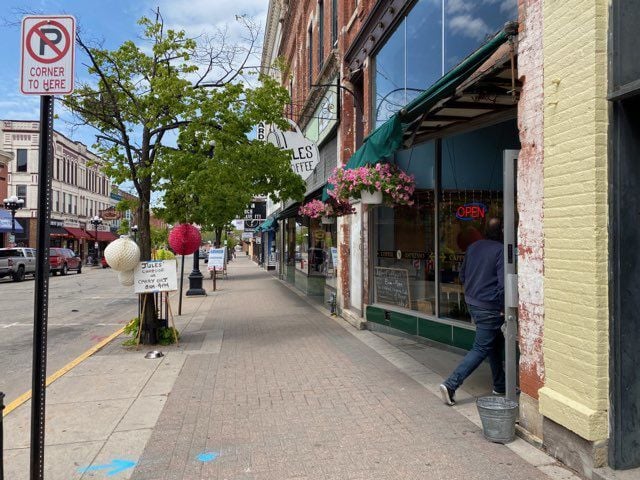 What happens when you shop local?
For every $100 you spend at a locally owned business, $68 stays in the community. And you help save jobs.
Spend $100 elsewhere, at a national chain perhaps, and only $43 stays in the community.
Those findings by Independent We Stand, an organization about independently owned businesses across the county, matter now as we enter the holiday shopping season of this extremely challenging year.
We've tried to help local businesses as we've tried to navigate the coronavirus concerns for months, but we've lost some in the Coulee Region and around Wisconsin.
We don't want to lose more, and we can help right now.
When you shop, shop local in La Crosse, Tomah, Holmen, Chippewa Falls, La Crescent, Winona, and every other town in our region. Keep that money here and help these businesses survive.
"Money's still being spent, but it's going online. It's going out of town. I'm pretty sure that Amazon is not showing up with a truck full of money to help La Crosse, Wisconsin," said Nick Roush, owner of Roush Rentals and Root Down Yoga and president of the North La Crosse Business Association.
Roush made the comment last month as he and members of the North La Crosse Business Association launched a marketing campaign called "Get on Safely Living" to promote shopping local into the holiday season.
"We need to get on living. And we need people to support local, and how do we do that in a safe matter," said Paul Borsheim, co owner of Borton Construction. "Companies need hope, employees need certainty, and consumers need confidence."
Confidence, for sure, to walk into stores and feel safe, from mask-wearing requirements to social distancing. Now is the time to support those stores that are promoting safety with sales.
The North La Crosse campaign, and others like it, can lead to a good ending to 2020, as hope builds toward vaccinations and a better year ahead.
A few dates to mark: Small Business Saturday is the Saturday after Thanksgiving, a traditional day to head to downtown and shop local. And every Sunday in La Crosse is a shop local day, in a program spearheaded by the La Crosse Chamber of Commerce. Sponsors are matching dollar spent locally on Sundays.
But past that, every day adds up if you shop local. It's important every year, but maybe never as important in 2020.
Let's collectively help our community's businesses advance to a 2021 with optimism.
Catch the latest in Opinion
Get opinion pieces, letters and editorials sent directly to your inbox weekly!