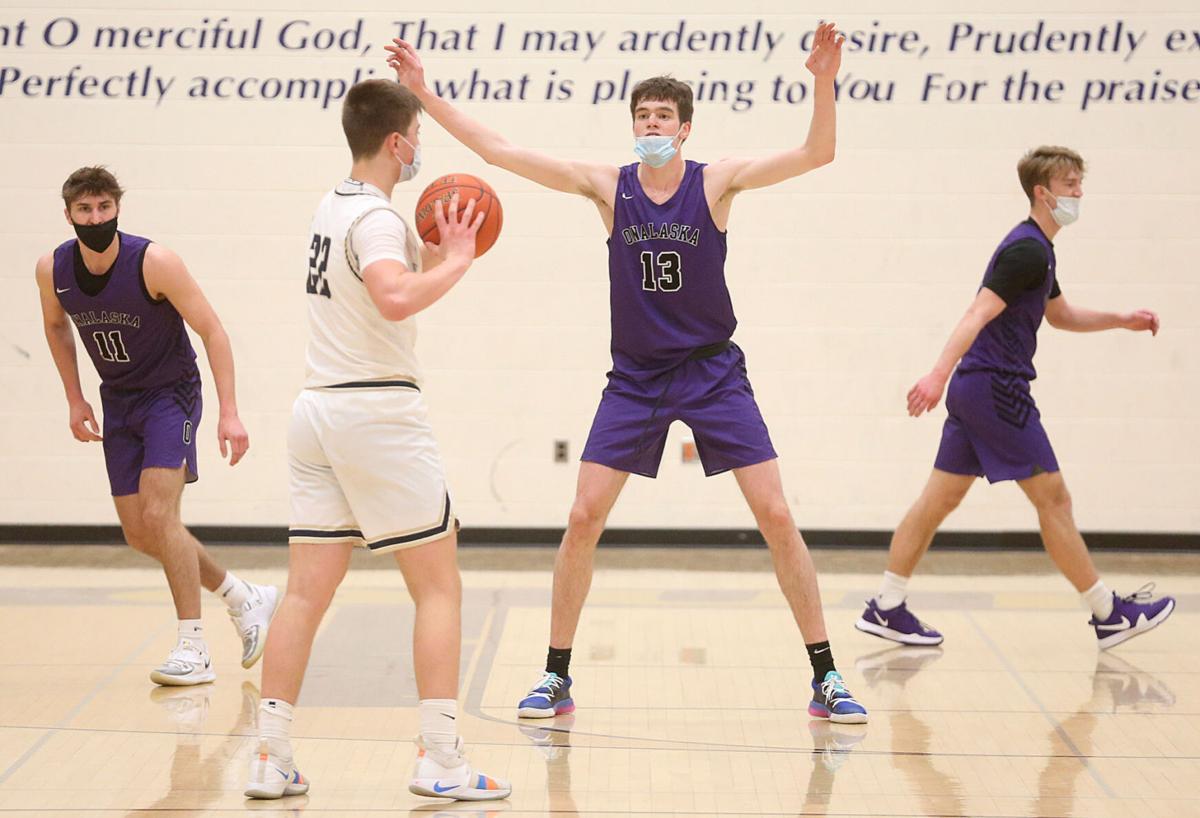 In basketball, you get credit for making the pass that sets your teammate up to score.
And, there were several La Crosse leaders who made assists to bring state high school basketball tournament games to the La Crosse Center in a few weeks.
Sports Editor Todd Sommerfeldt's behind-the-scenes look at how La Crosse landed some upcoming WIAA state boys and girls tournament games is a wonderful lesson in teamwork and community collaboration.
When Aquinas boys basketball coach Brad Reinhart heard that the WIAA might be looking for regional tournament sites because of the ongoing pandemic, he passed the information to Art Fahey, the savvy director of the La Crosse Center.
"I just told him that I heard the WIAA was looking for a place to hold the state basketball tournaments, and that I thought it would be great to try and have it here if they were in position to host," Reinhart told Sommerfeldt. "I think it took about a minute before Art was running up to the office to make a call (to the WIAA)."
Fahey didn't stop at selling the state athletic association on using the La Crosse Center. He also began rallying community support, reaching out to Mayor Tim Kabat, County Administrator Steve O'Malley and county health, among others.
It was a fast break that led to victory.
And what's not to love about bringing tournament games to La Crosse? The WIAA has been bringing its state track meet to the University of Wisconsin-La Crosse since 1990, and the city has been a great host.
State track has become one of our largest tourism weekends in La Crosse.
The athletic association had already decided to tap Performance Elite Gymnastics in La Crosse to host the Division 2 state meet later this month.
And the La Crosse Center has recently replaced the seats in its 6,000-seat arena as part of the ongoing $42 million renovation of the 40-year-old center.
It will be an impressive venue – and the spotlight should help the center attract even more convention and meeting business, as well as shows, concerts and sports, once pandemic restrictions ease.
Basketball tournament games are expected to be limited to 1,000 fans per session – which should also provide a much-needed boost for lodging and restaurants in La Crosse.
But the arena will have customers, our community will see an increase in business and the spotlight of state competition should help for future recruitment to the center and the community.
Just as with state track and other regional competitions, being a good host is crucial.
It's one of the factors we're judged on.
La Crosse residents need to remember that company's coming. When you see an out-of-town team school bus or van moving slowly in traffic during tournament time, be patient and polite to our guests.
As students consider where to attend college – and parents consider spending tourism dollars – it can make a difference.
And when basketball teams are competing for gold in La Crosse and fans across the state are watching, remember that the best teamwork occurred weeks in advance.
And the best opening tip went from Reinhart to Fahey.