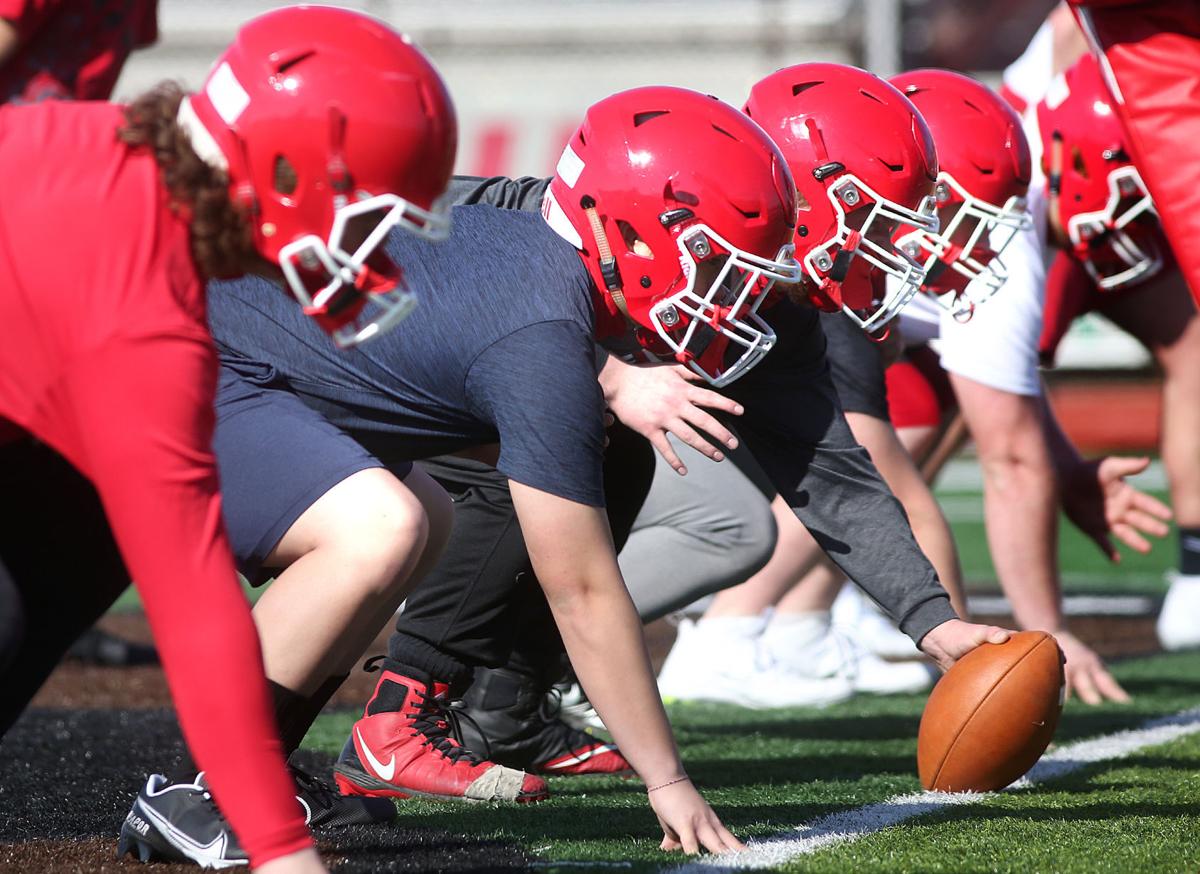 Are you ready for some football? Yes, local spring football is here just as the NCAA basketball tournaments are heating up and Major League Baseball is nearly ready for first pitch of its long season.
Many area football teams missed their chance to compete in the fall due to rising COVID-19 cases and concerns. They're getting their opportunity to play now, not for championships or anything. Just for the love of the game.
"I'm glad to be back," senior Cooper Paisley said after the first official practice for Logan High School's alternate season earlier this month. "I've been waiting to go since the end of junior year."
Logan, Central, Holmen and Sparta are MVC teams with alternate schedules, and they are joined by Arcadia, G-E-T and Black River Falls from the Coulee Conference. The entire Scenic Bluffs Conference — minus Hillsboro — is also competing in a spring season.
Logan will play five games, four at Swanson Field and one on the road at Superior. "I can't complain about what (the season) is," Paisley said. "Everybody's excited to be here; I don't know anyone who isn't."
If you pass a stadium, stop and applaud. They are helping to show us the way.
In fact, sports locally and nationally have shown us the way in recent weeks. State championship basketball was played without a hitch for two weekends at the La Crosse Center. And now Minnesota is holding its basketball championships, late but just right.
Nationally, many of us again are glued to the NCAA Tournament games, being held with few fans in venues only in Indiana for the men and Texas for the women. If you are a fan of college wrestling, you saw three days of televised action from St. Louis with no problems. It was so ... "normal."
And off to a somewhat normal start will be MLB baseball on April 1, after a full spring training. Some fans will be able to attend at games around the country.
It is being done, and sports has been showing the way for months now. So many winter sports and teams competed through the season. It's a great credit to the student athletes, coaches, athletic directors and officials.
We watched while we continued to meet via Zoom. Some schools still are not back and many governments continue to meet remotely. We're all crossing our fingers, hoping events can be held this spring and summer.
Can we mask up and start meeting? Can we open offices that have been closed? Can we get in the game, again?
That's for each to decide, but as you look around sports is giving us a model. And we're better for it.