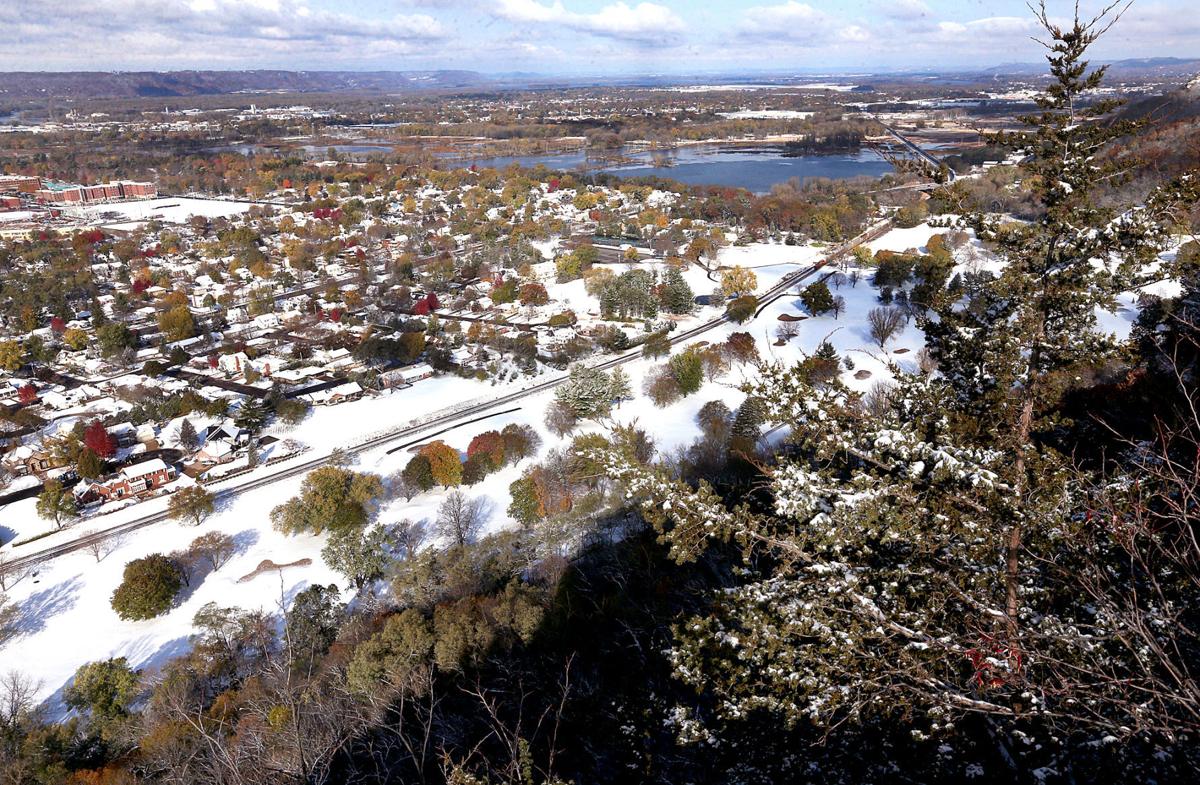 Congratulations to Vicki Markussen and Mitch Reynolds. La Crosse voters chose them to advance to the April 6 election for mayor.
That election will feature La Crosse Common Council and La Crosse School Board races too. A new city leadership team will emerge.
Until then, we'd like to hear the finalists for mayor talk extensively about economic development. How can the city work with the county and organizations already in place to recruit and attract businesses and high-paying jobs?
It's not going to happen with everybody doing their own thing. It's not going to happen without regular meetings to build a common strategy and outreach. It's not going to happen with the city and county leadership not even meeting on a regular basis.
It can happen, however, with a concerted effort together to compete aggressively with other areas and sell ours as the best place to live and do business.
Wisconsin is open for business, and some cities and regions of the state are maximizing our economic stability and location more than others. More than us.
Green Bay, Kenosha, Milwaukee and Madison are strong examples of city and county governments working in tandem with economic development agencies. Jobs are coming in because of it.
La Crosse can start competing by choosing a mayor who understands that it's critical to coordinate and cooperate with the county and the La Crosse Area Chamber of Commerce, The 7 Rivers Alliance and the La Crosse Area Development Corporation to name three.
Everyone must be pushing in the same direction to attract business.
We write a lot about regional cooperation and that's important to reduce costs and raise efficiencies among neighbors. But a key in doing that is coordinating economic development efforts and follow through.
And we have a lot to sell. As LADCO presents it on its website:
"The City of La Crosse, and La Crosse County itself, are located on the banks of Pool 8 of the World Famous Mississippi River. Annually, over $673 million is generated by commercial navigation on the upper Mississippi River, supporting industries such as agriculture, energy, mining, and manufacturing. The region is also served by the BNSF, CN, and CP rail lines, the La Crosse Regional Airport, and interstates 90 & 94 that seamlessly connect La Crosse to major metropolitan hubs such as Minneapolis/St. Paul, Milwaukee, Chicago, and Des Moines.
"One of our region's greatest economic strengths are the local high schools and six institutions of higher education that award over 10,000 degrees annually! The University of Wisconsin – La Crosse, Viterbo University, & Western Technical College are all located within the City of La Crosse and combine to award over 5,000 degrees annually. Just across the river is Winona, Minnesota, who is the home to Winona State University, St. Mary's University – Winona, and Minnesota State College Southeast who combine to award another 4,600 degrees annually. This extensive education sector has created an almost limitless pipeline of locally produced talent specializing in a wide variety of industries.
"With many aspects of the La Crosse economy functioning at a high level and working in collaboration with one another, domestic trade of Wisconsin is expected to grow to $493 billion (51.7% growth) by 2045."
A good story to be sure. A story that will resonate past Wisconsin. But everyone must work together to sell it.
And LADCO, most recently in the news for the wrong reasons, has to focus squarely on its mission, working with governments and agencies all in tandem.
It has to happen after the next city election. We have so much to gain.