Junior/senior Spanish, virtual, hybrid and in person. 
"No Menthol Sunday" is an annual practice to shine a light on the impact menthol cigarettes have on the African American community. This year,…
During a recent interview regarding vaccinations for COVID-19, Sen. Ron Johnson, alluding to data from the Centers for Disease Control's Vacci…
Fourth grade, virtual and in-person .
First grade, virtual and in-person.
Some points about shootings involving police officers:
Imagine this. You and your spouse, fully vaccinated, invite another fully-vaccinated couple for dinner. You're excited. You haven't had an eve…
We recently heard President Biden share with the joint session of Congress his plans to revitalize America as we move forward from dealing wit…
When a friend of mine launched into a diatribe about athletes kneeling instead of standing during the national anthem, I decided I had to say …
We wish to express a huge heartfelt thank you to everyone who supported the 41st annual Franciscan Healthcare Auxiliary's Geranium Sale this y…
The State Legislature's inability to legalize marijuana over "societal concerns," even though a majority of citizens support it, appears illogical.
We have recently passed the grim milestone of 600,000 Wisconsinites who have contracted COVID-19. These are statistics that we thought to be u…
I have a 63-year-old sister that lives in an Adult Family Home for developmentally disabled adults that is run by ORC Industries of LaCrosse. …
Webster's Collegiate Dictionary (1987) definition of sedition: Incitement of resistance to or insurrection against lawful authority.
For all of you who think socialism is Utopia, please read the following. In August of 1963 Nikita Khrushchev, then Premier of Russia, made a s…
White privilege is the guiding force behind congressional Democrat Rep. Ron Kind's party politics. Free college is white privilege to the max.
Certain liberals such as in the Biden administration are using deception terminology to pull the wool over the your eyes. They are calling goo…
I will make this short and sweet. The Washington Post has had to give President Biden four pinocchios several times already.
Badgercare Expansion acceptance is long past due in Wisconsin.
Dave Konkol's letter on racial healing, that says he is white and well-educated on Black issues, is on my mind. The letter asks, what could br…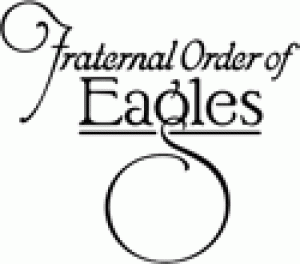 Fraternal Order of Eagles - La Crosse 1254
A Congressional letter was just signed by 330 members of both parties, including Rep. Ron Kind. The letter states that US military funding of …
It was difficult to miss the irony of placing the article on Father Altman's newest condemnations directly above the picture showing the $6.1 …
I applaud Gov. Tony Evers for including taxation and regulation of cannabis as part of his budget proposal. In spite of generations of prohibi…
Of all the issues facing the people of Wisconsin, the high costs of health care remain topmost, simply because our state legislators had not a…
After watching the Holmen District School Board meeting on April 26, I'm shaking my head. Parents that wanted the school open for in-person le…
This is a big thank you to the crews that are cleaning up along Hwy. 53 between Onalaska and Holmen.