Hunters, and those working with hunters during opening weekend, could not stop talking about the weather from a hunter's comfort standpoint. Coupled with the end of the rut, deer in many parts were putting on minimal miles. Hunters generally didn't feel the need to walk around and disturb wildlife, warm up, or even get inside to have a bite to eat.
As is commonly the case, DNR administrative wardens, including Todd Schaller, chief warden, were assigned to work with field wardens to add more staff and sometimes provide an assistant to greet hunters or address citizen complaints.
This gun season, Chief Schaller was in Northeast Wisconsin Saturday and Sunday, before returning to the office to work on reports at season's end...
As calls came in from around the state, Schaller noted three incidents were reported, none fatal. "One was in Marquette County, one in Oneida County, and the other in Fond du Lac County. Two were self-inflicted injuries and the other one the shooter and victim were in the same hunting party."
At least one more incident came in the following day.
You have free articles remaining.
Hunting pressure in the areas where Schaller patrolled was relatively heavy but not crowded, however, even on public lands. Some field wardens, including Mike Burns, new to Lafayette County, reported fairly light hunting pressure, as did some in Iowa and Dane County. Fred Casper, of Westby, the DNR's 2018 winner of the hunter ethics award, cosponsored by Vortex Optics, of Barneveld, reported light hunting and shooting in Vernon County, his home turf.
Matt Groppi, the Jackson County field warden and part of the La Crosse team, reported lots of hunters out, most well-prepared, behaving, and well-versed on the rules and regulations.
Mike Burns made a few minor citations and warnings, but generally spoke highly of the hunters throughout his new station.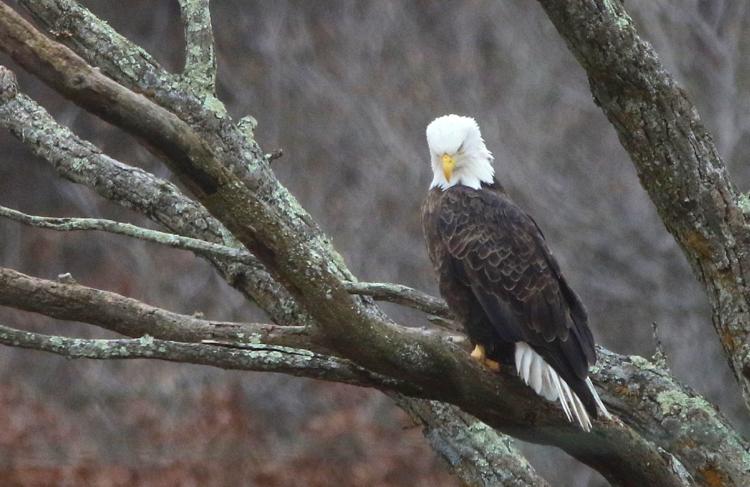 Hunters commented on the number of bald eagles as though the birds understood that with gun deer season comes field dressing and entrails left in the woods.
As a recommendation to one another, these hunters wished all hunters would move away from lead bullets and go to some type of non-lead alternative to help reduce the risk of lead exposure from venison. There is currently no evidence linking human consumption of venison to lead poisoning. The story is quite different for eagles, however, since they are scavenger birds and consume venison including deer shot and not recovered or parts of carcasses. See page 29 in the deer regulations pamphlet for more information.
In general, archery deer and deer killed by vehicles should be free of lead. Weather, regardless of the final deer tally after the season, is likely to have made a major impact on the numbers, regardless of increases or decreases compared to last year.
The weather forecast predicts the bottom will be falling out of the bluebird days, taking away one pleasantry of the 2019 season.
Jerry Davis writes daily DeerTrails 11 times during the nine-day, gun deer season. This is the sixth column. Reach out to him at sivadjam@mhtc.net or 608.924.1112