BARNEVELD, Wis. — Fred Casper of Westby was presented the 2018 Wisconsin Department of Natural Resources Ethical Hunter Award Thursday by Wisconsin Department of Natural Resources Chief Warden Todd Schaller.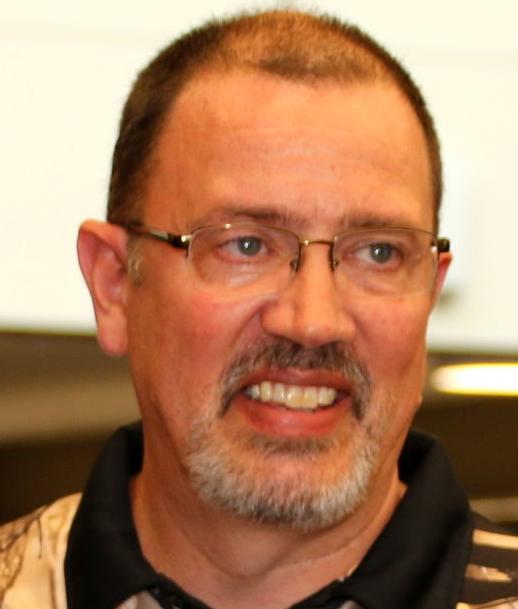 Casper undertook several ethical acts by seeing that a large-antlered buck shot at by a hunter near land Casper leases for deer hunting in Vernon County eventually ended up with the hunter.
Casper's son, David Casper, who nominated his father, said, "My dad could have easily said, 'Yes that's my buck,' but that's not the type of person Fred Casper is," David said.
After the archer shot the eight-point buck, he lost the blood trail. It wasn't until a week later that a neighbor found the buck dead in a small stream on his land. Although the body was decomposing and had been partially consumed by scavengers, the skull and antlers, still attached, were in good condition.
"Even though I do not know Fred Casper personally, I certainly applaud his ethical decisions by not claiming the buck for himself and helping to make sure the antlers were given to the hunter who shot it," said Bob Lamb, one of four selection committee members.
Schaller said, "Mr. Casper's actions demonstrate an ethical belief beyond his own experience, and how he could help another hunter.
Steve Dewald, retired DNR warden said, "While some hunters view the hunt as a competition for the largest trophy, ethical hunters remember that we all have a responsibility to hunt in a manner that reflects positively on the tradition of hunting. Taking the time to help another hunter recover a large buck was a generous act that will likely be remembered by these hunters for the rest of their lives."
The DNR Ethical Hunter award was created in 1997 by Lamb, Dewald and outdoors writer Jerry Davis, all of whom remain selection committee members along with Schaller.
Nominations for the 2019 award are due Jan. 15 and can be sent to Warden Schaller, any committee member or any Wisconsin DNR field warden. Any Wisconsin hunter, of any age, and participating directly or indirectly hunting any game species, is eligible. Learn more about the nomination process and the award by contacting any committee member or Wisconsin conservation warden.
This year's award was presented at the headquarter of Vortex Optics, which has been a corporate sponsor of the award the past three years, gifting the state's ethical hunter several items from its line of rifle scopes, binoculars, and range finders.