JBrooke Garage Door LLC
Veteran Owned Business
About JBrooke Garage Door LLC
JBrooke Garage Door is a full-service garage door company that provides quality products from the industry's leading manufacturers, as well as top-notch customer service.

As a leader in garage doors and related services in the La Crosse tri-state area, we offer a full line of products from Clopay® and LifMaster® for both residential and commercial markets. We also sell Clopay's beautiful and durable line of entry doors, sure to make an impression on your home. Common repairs such as broken torsion springs, cables and panels are easily managed by our expert service technicians.

We are happy to provide free estimates in person and over the phone, and our response to service calls is usually within a 24 hour period. Give us a call today. We'll take the worry away and restore safety and security to your home or business. Call us at 608-790-7355.





We service the following areas:

Wisconsin:
Buffalo County • Crawford County • Jackson County • La Crosse County • Trempealeau County • Vernon County │ DeSoto • Galesville • Holmen • La Crosse • Onalaska • Sparta • Tomah • Viroqua

Minnesota:
Fillmore County • Houston County • Winona County │ Caledonia • Houston • Winona



Iowa:
Allamakee County │ Lansing

Visit our website at www.jbrookegaragedoor.com.

JBrooke Garage Door LLC was founded in 2009 in La Crosse, WI. Our business specializes in both residential and commercial overhead door sales, installation and repair. We are dedicated to offering the highest quality garage doors and service at affordable prices. We offer all models of Clopay® doors, as well as LiftMaster® electric operators.

If you're in the market for a new entry door, we also offer Clopay's attractive line of energy efficient and low-maintenance doors. With multiple styles, finishes and window options available, you won't be disappointed with the impact that a beautiful new front door has on the value and curb appeal of your home.

Whether it is a large commercial installation or a garage door or entry door for your home, our service is second to none.


RESIDENTIAL
JBrooke Garage Door LLC is proud to be a certified Clopay Garage Door Dealer servicing the tri-state area, including Allamakee County in Iowa and Fillmore, Houston & Winona Counties in Minnesota.

We offer the complete Clopay line of residential garage doors that will enhance the look of your home, making it an integral part of your home's style. Our Clopay garage door product offerings are extensive, so whatever your needs may be, we have a door that will add beauty and value to your home that is second to none in durability and reliability.

You can choose either wood or steel carriage style garage doors from our Reserve® or Coachman® Collections, while our Gallery® Collection offers the carriage style garage door look at a more affordable price. For a more contemporary look, choose from the Avante™ Collection which combines contemporary aluminum and glass in sleek, modern designs.


COMMERCIAL
JBrooke Garage Door offers a comprehensive line of Clopay commercial overhead and upward acting sectional garage doors. You can expect exceptional quality and dependability in every model.



SERVICE & REPAIR
☼ Garage Door Service
As an Authorized Dealer, we offer Clopay's full line of residential and commercial overhead doors. We recommend routine maintenance to assure your garage door is operating at peak performance, while keeping your business, home and family safe and secure. Our trained service technicians will install your new garage door quickly and efficiently. We also supply and install LiftMaster® garage door openers for convenient one-stop-shopping. Check our Openers page for a sampling of openers that we offer.

☼ Garage Door Repair
If your garage door or opener becomes damaged or fails to operate properly, call our service department for immediate assistance. Our emergency number is 608-790-7355. Some routine repairs include:

• Replacement of broken torsion spring
• Set roller back on track
• Replace broken panel
• Fix or reprogram keyless entry pad


We're happy to give free estimates over the phone so call us today at 608-790-7355 with your garage door, entry door or garage door opener problem.
JBrooke Garage Door is a full-service garage door company!
Full line of products for Residential and Commercial featuring:
Clopay­®
LiftMaster®
Reserve® Collections
Coachman® Collections
Gallery® Collections
We also sell Clopay's beautiful and durable line of entry doors
Call JBrooke Garage Door for repairs including:
Broken Torsion Springs
Cables and Panels
Offering multiple styles, finishes and window options
FREE Estimates in person or over the phone
Service calls usually within 24 hours!
Servicing the following areas:
Wisconsin -
Buffalo County
Crawford County
Jackson County
La Crosse County
Trempealeau County
Vernon County
DeSoto
Galesville
Holmen
La Crosse
Onalaska
Sparata
Tomah
Viroqua
Minnesota -
Fillmore County
Houston County
winona County
Caledonia
Houston
Winona
Iowa -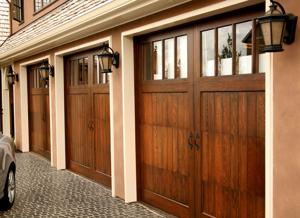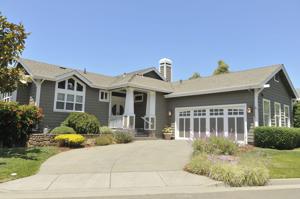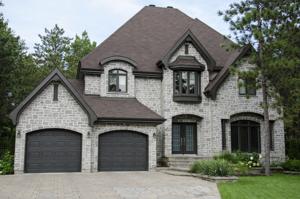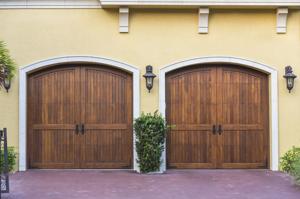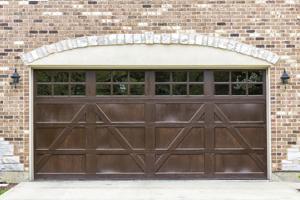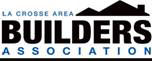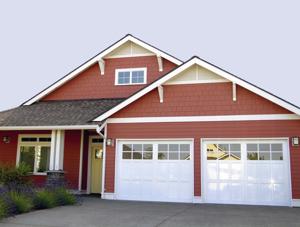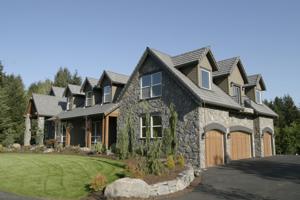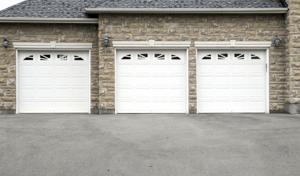 JBrooke Garage Door is a full-service garage door company that provides quality products from the industry's leading manufacturers, as well as…