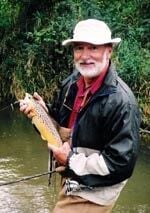 About 4.4 billion years ago water first came upon the earth. However, we do not know how it got here. Some believe it came from vulcanization when the rocks melted and water in the rocks moved them along downhill. And some believe that meteors hit the earth containing water. However, we do not have a lot places where meteors have hit the earth. So I believe it is from rocks being melted and flowing downward from where they had melted. Eventually we got a lot of water in the oceans. Then the wind picked up the water and it came down as rain.
This information came from a book titled "The Big Thirst," written by Charles Fishman, in 2011. One thing that Fishman wrote about is the water that came here, is still here, and the Earth hasn't lost any water. Fishman wrote, "And we only have that one allotment of water—it was delivered here 4.4 billion years ago. No water is being created or destroyed on Earth. So every drop of water that's here has seen the inside of a cloud, and the inside of a volcano, and the inside of a maple leaf, and the inside of a dinosaur kidney, probably many times."
"Water's indestructibility, its reusability, will be vital as we confront an era where water scarcity becomes more common. Water itself isn't becoming more scarce, it's simply disappearing from places were people have become accustomed to finding it—where they have built communities assuming a certain available of water—and reappearing somewhere else."
California has been losing water, in summer and into the fall, and homes have been lost to fire. Some of that water has fallen here in the Driftless Region and given us a 1,000 year flood. If we only had a switch that we could press down to give California and Oregon some of that water back. Then we would all be happy.
Fishman comments about ice. "And almost everyone knows the most familiar anomaly of water. Solid water is less dense than liquid water. Ice floats." Trout fisherman should know that when a stream has solid ice on the surface, the water beneath it is losing oxygen and trout will die from a lack of oxygen. The frozen water on the top uses up most of the oxygen to create ice. In the winter of 2013, I found some large trout of 15 to 17 inches that had died due to a lack of oxygen. Those trout did not go downstream to find a deep hole, of at least six feet of water, to spend the winter.
Living here in the Driftless Region we have an abundance of water that seeps down through the soil and reaches limestone. The water turns to a light acid and begins to dissolve minerals from the limestone. Thus, where you have limestone bedrock you have caves, caverns, and big underground pools of cold water where the limestone has been dissolved. In the valleys, the springs coming out of the ground flow rich with minerals and give birth to hard water streams. The mineral rich water produces an abundance of plant and animal food for trout.
In his book titled, "How to Fish From Top to Bottom," Sid Gordon wrote about plankton as a necessary food element in all our waters containing fish. "Plankton is composed of tiny food plants and animals. Sometimes there will be 20 million to a quart of water." Microscopic plankton feed upon calcium dissolved from limestone, and are the first building blocks of the trout stream. Plankton provides food for insects like sow bugs and scud, which trout eat. Hard water streams rich in plankton have a distinctive green tint that causes your lure to disappear in four to six feet of water. Sid Gordon identified the richest lakes and streams as hard water capable of supporting twenty times as many pounds of fish to the acre as the very soft water lakes and streams.
It has been found that rich limestone streams can feed two to five thousand trout per mile. While some of the poor freestone streams struggle to support 100 trout per mile. And trout in those streams are limited in growth.
I was told by a Wisconsin hydrologist that a study was made of our rich limestone streams in the 1970's. It was concluded that our streams were growing by 2% each decade. Since I hadn't fished some of the streams in this region for twenty years, I found there was a lot more water flowing. Trout found more cover under the bank and they had more food available. There were places where people had been crossing through the streams to get to their house and now needed a bridge to cross.
This summer I fished a stream that I had not fished before and it had a lot of water for trout. I fished and caught trout in the upper third of the stream. I enjoyed this small stream and will fish it again next summer. Some of those streams that were too small to fish in the past now have more water flowing through and cover for trout.
Think about it, our streams have been expanding by 2% each decade since 1950 and some of those streams are now flowing with 9% more water in them. Our water table has been rising each year and now I see many places along streams where it is now too wet to farm.
Jay Ford Thurston is the Broadcaster's trout fishing columnist. He can be contacted at trout@mwt.net.
Be the first to know
Get local news delivered to your inbox!