Western Technical College has been identified as a leader when it comes to planning and leading sustainability initiatives in the 7 Rivers Region. As an inaugural signatory of the Presidents' Climate Commitment in 2007, Western has prioritized sustainability.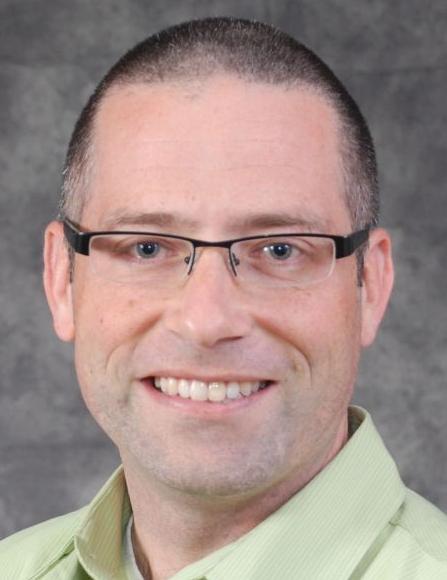 Ten years in, and the college has earned state and national recognition for its holistic efforts to reduce its environmental impact. "What Western has accomplished in terms of a commitment to energy efficiency and renewable energy is remarkable," says Casey Meehan, Western's sustainability coordinator. "It reflects a level of buy-in from the top to the bottom of the organization that you don't often see."
But, don't expect Western to rest on its laurels.
Meehan, hired as the sustainability coordinator in March, is working to develop an updated sustainability plan for the college. "There is so much important work left to be done. The first 10 years were really focused on facilities and building sustainability-minded infrastructure. We'll continue that work, but the conversation around sustainability has pivoted in the last 10 years to include the concept of resilience. That's definitely a key element we'll be infusing into our work moving forward," says Meehan.
Resilience — the capacity of a system, be it an individual, a forest, a community or an economy, to anticipate, adapt and flourish in the face of disruptive shocks — is a concept that has garnered more attention as people recognize changes in climate that are already affecting communities.
Importantly, Meehan says, resilience is not the typical "doom and gloom" story that is often associated with complex environmental issues like climate change. "Resilience is really a hopeful story about reinvention. The science is clear about how things are changing and will continue to change in the 7 Rivers Region in the decades to come. How do we prepare for it? How do we reinvent our communities so that they remain vibrant? And, how do we do it in a way that gives everyone an opportunity to thrive in the face of disruption?"
Leadership at Western believes that the college contributes a valuable voice to the resilience discussion in the region through developing a resilience-focused workforce, modeling sustainability planning and practice, and convening a variety of regional stakeholders for conversation and education about resilience.
The number of "green collar" jobs is only getting larger, noted Meehan. As economic and climate shifts will create new jobs and make others obsolete, Western is positioning itself to be the organization that employers can rely on to produce a workforce with the skills necessary to compete in the new economy. Meehan plans to work closely with faculty from across the college to help them infuse sustainability and resilience concepts into their curriculum and to create sustainability certificates and pathways.
Western's facilities are intentionally designed to serve as a model of sustainability for students, employees, and the community. Known as living laboratories, the buildings and landscaping become tools with which students engage to deepen their learning. For example, Cleary Courtyard, running through the center of campus, utilizes native plantings, rain gardens, and permeable pavement to increase biodiversity and soil health, divert excess storm water from the storm sewers, and provide people with a green space in the middle of the city. Signage throughout the courtyard explains the sustainable features and their intended benefits. When the weather cooperates, one sees classes using the courtyard as a learning tool.
The sustainability department and Western's leadership are working hard to make sure that the conversation about sustainability and resilience does not end at Western's campus boundaries. Over the last several years, the college has partnered in a number of resilience-related efforts including the La Crosse Medical Health Science Consortium, Get Growing, and the Sustainability Institute. By acting through these partnerships – and growing others – Western hopes to serve as a catalyst that sparks community-wide sustainability and resilience work.
What will Western's sustainability and resilience efforts look like in another 10 years? "Modern human societies haven't seen anything like this before, so there really isn't a road map forward," says Meehan. "I do hope Western is still helping to lead the charge—perhaps even becoming a regional resilience hub. One thing is certain: we can't complete our obligation to grow a thriving community if the community isn't sustainable or resilient to begin with."
For more information on the college's efforts, visit www.westerntc.edu/sustainability.