"Their house is gone. It's just unbelievable here," Ashmore said. "I just started to cry. They weren't even there, and it wasn't even my house, but you know them."
With winds up to 160 mph, the tornado tore through the city of Boscobel and the rural area to the south, destroying six homes and at least 11 other structures, according to authorities. No one was injured in the storm.
The National Weather Service rated the tornado an EF3, meaning it was a "severe" tornado. Only two more categories of tornadoes are more serious: extreme and catastrophic.
"It was complete devastation," resident Martin Hunt said.
The tornado touched down near the Boscobel city limits at 4:29 p.m. and traveled southeast roughly 10.5 miles before dissipating around 4:56 p.m., the National Weather Service reported. At one point, the width of the monster tornado was estimated at 3,300 feet.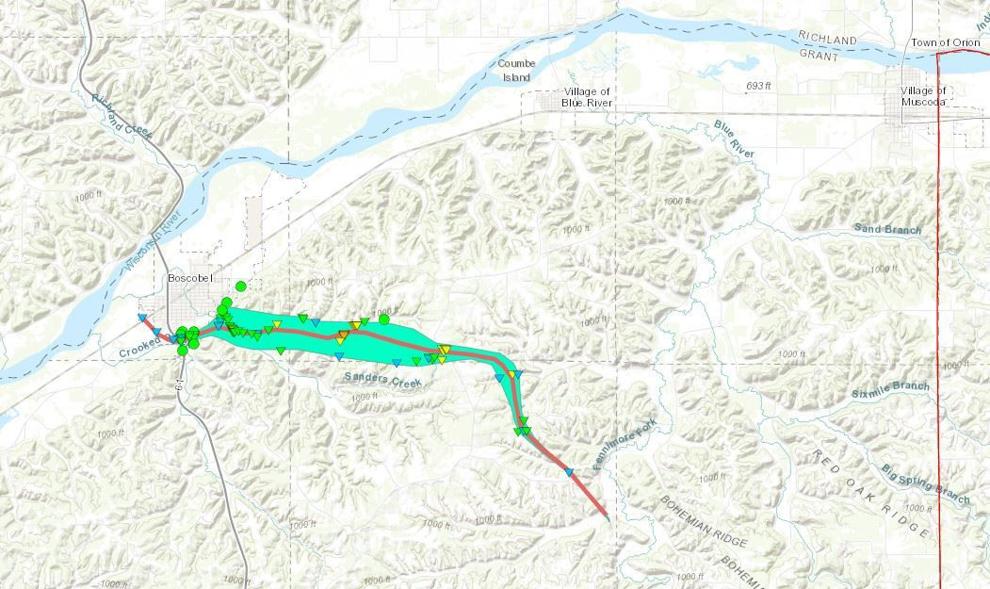 The tornado took down trees, damaged dozens of buildings and cut off power to most of the city, said Steve Braun, director of Grant County Emergency Management. Boscobel's power was restored "pretty quickly" Saturday night, but some outlying homes were still with power Sunday evening, Braun said.
Connie Siverhus, 22, drove into town shortly after the storm hit. Roofs had been taken off, walls destroyed, garage doors broken, trees toppled.
"It was just terrible," she said.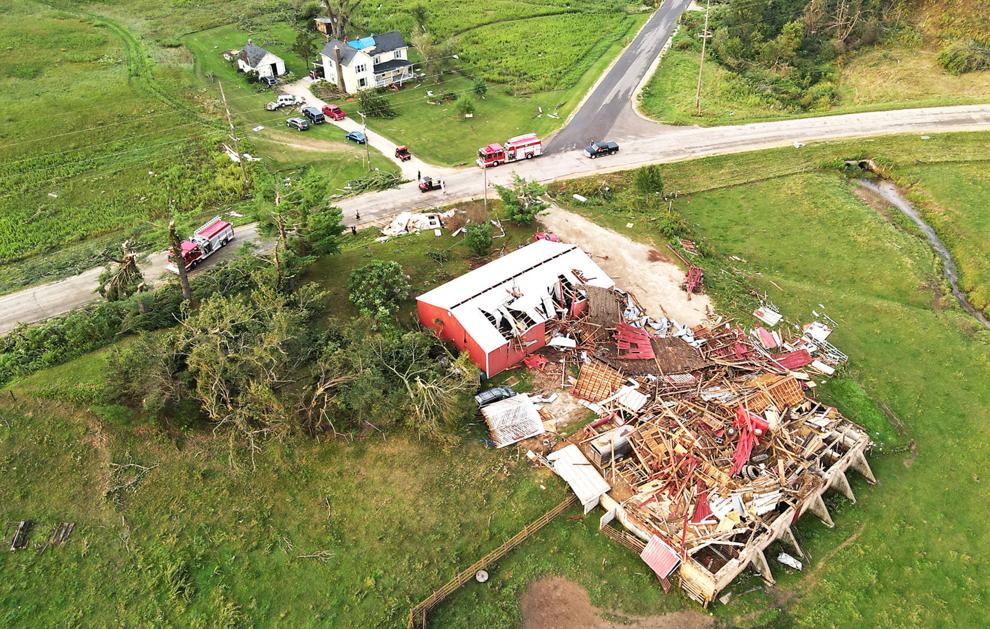 Several trees had fallen on the house of Ashmore's daughter, who is 35. One tree crashed through the bedroom, leaving a huge hole, and several others landed on the roof. Ashmore's daughter and her husband are staying in a hotel until they can repair what the couple had hoped would be their "forever home," she said.
In addition to those destroyed, five homes sustained major damage and 10 were left with minor to moderate damage. Ten outbuildings — including barns, sheds and silos — sustained major damage, and two had minor damage, according to emergency management.
"I've never been through a tornado," local business owner Will Connely said. "I mean I've been in high winds, but nothing like this. Nothing even remotely close. I mean, there's trees down all over town."
Connely, owner of Boscobel Bowl and Banquet, was at his bowling alley and banquet hall when he saw the storm start rolling through. About 40 bowlers, staff and those preparing for an event were inside with him.
"The wind started picking up, and I was by the north doors," Connely said. "It took everything in my strength to pull that door shut to lock it and get everybody back in the hallway."
They huddled inside the building as the tornado passed. The hood vents to the kitchen blew off, and at least 12 cars in the parking lot had their windows blown out, Connely said.
Ashmore and her husband waited out the storm in their basement, where they watched as pieces of debris flew through a hayfield and heard the tornado's roar.
"I was scared," she said. "It was huge. It was just like this huge cloud, cliff-like thing. You couldn't see the ends of it."
No injuries have been reported, and no residents have requested shelter, Braun said. Volunteers helped clean up the area Sunday afternoon. Emergency Management had so many volunteers — Braun said hundreds — that they ran out of tasks for them to do.
"As soon as the sun came up, there were volunteers here to help clean up debris," Braun said.
Hunt, who runs his own tree business, put his phone number out on social media for anyone who needed help moving trees out of their yards, off of their cars or off of their homes. On one man's property, he said, 155 trees were down.Hunt is putting his business on hold this week and instead said he plans to help the residents of Boscobel and those just outside of town.
"I'm sure I'm going to be working in Boscobel the entire week," he said. "This is in my hometown. I want to be able to help these people out."
A silver lining, Ashmore said, is how the emergency has brought the community together. She said people from out of town have come through to check on everyone and make sure they're OK. One man drove around in an ATV with water for people. Others are working together to get the city cleaned up.
Ashmore is most grateful no one was hurt and that her daughter wasn't home when the tree crashed into her bedroom.
"I'm just thankful that nobody was hurt, that nobody died from all of this," Ashmore said. "Houses and things can be replaced. People can't."
Photos: Remembering Wisconsin's deadliest tornado in 1899
New Richmond tornado 1899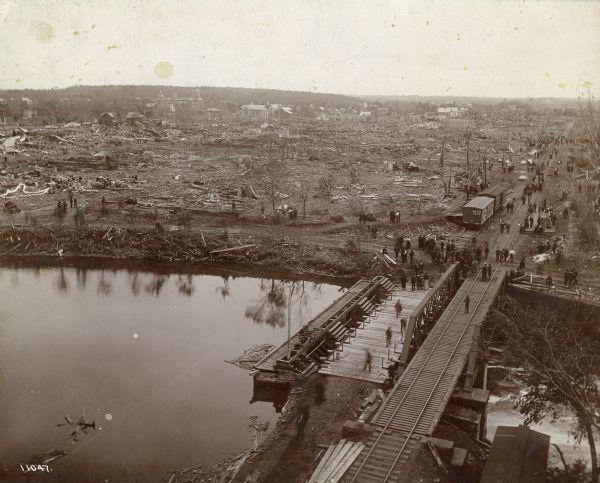 New Richmond tornado 1899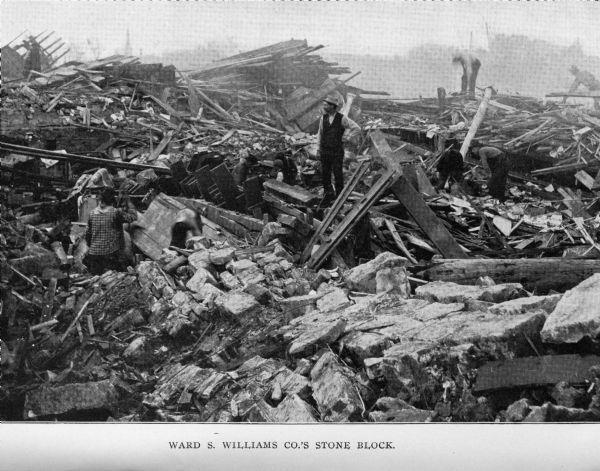 New Richmond tornado 1899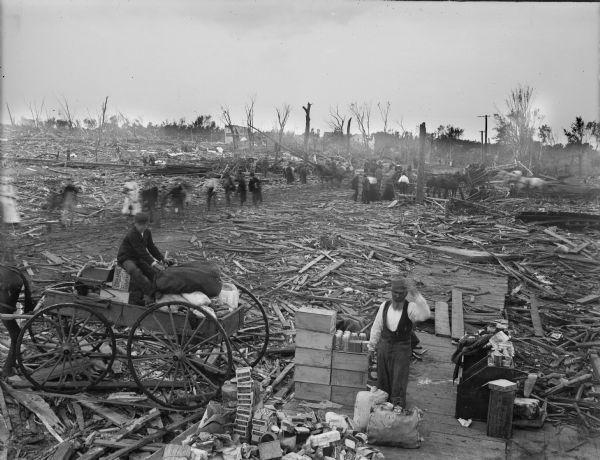 New Richmond tornado 1899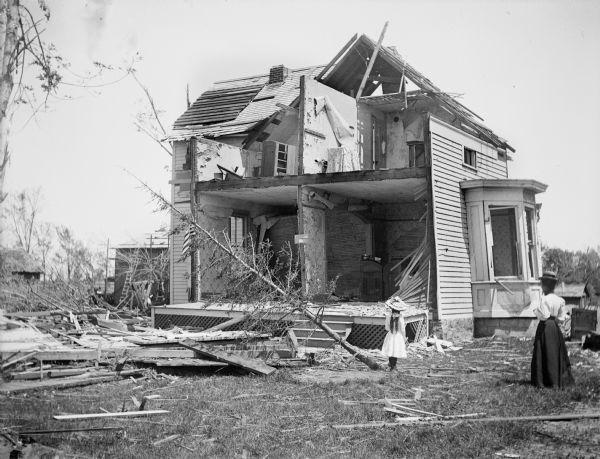 New Richmond tornado 1899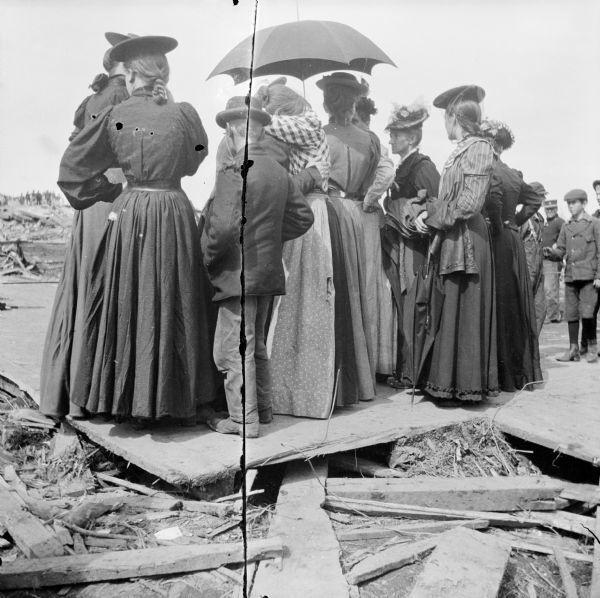 New Richmond tornado 1899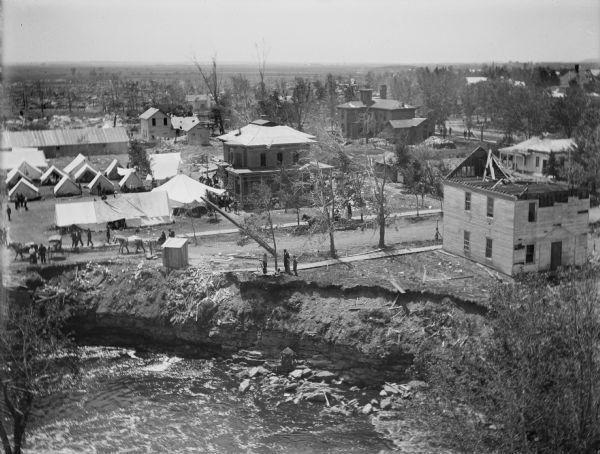 New Richmond tornado 1899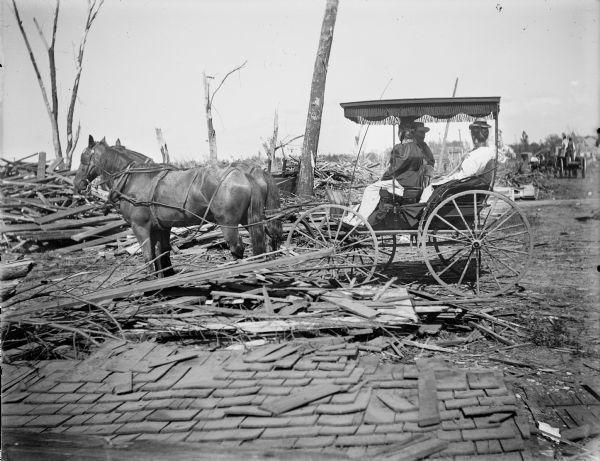 New Richmond tornado 1899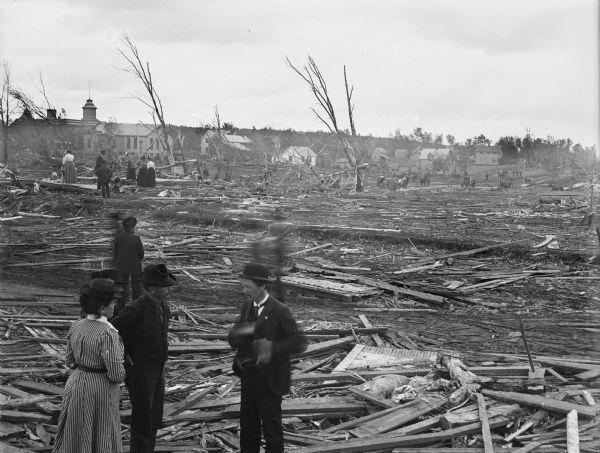 New Richmond tornado 1899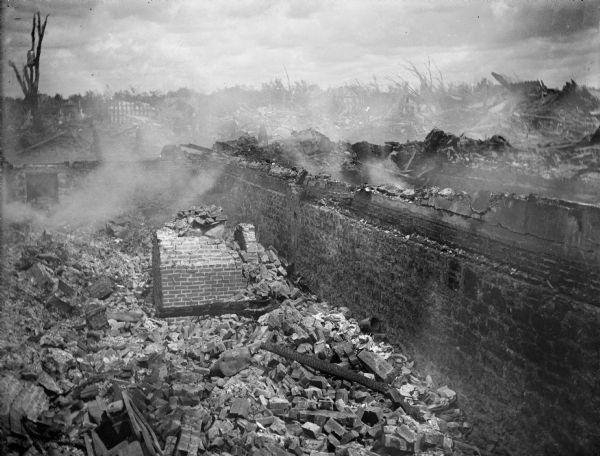 Front page of the Minneapolis Tribune on June 13, 1899
New Richmond tornado 1899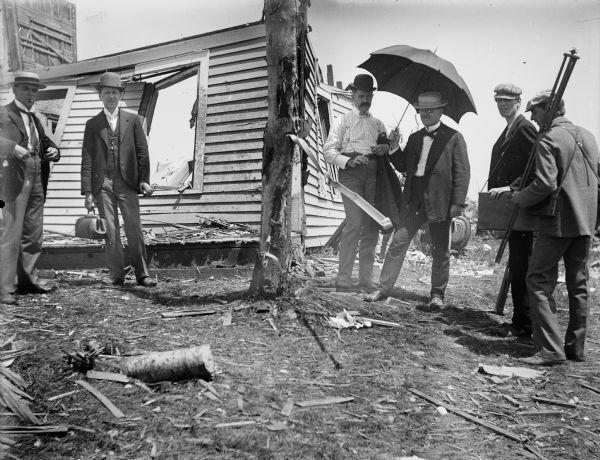 New Richmond tornado 1899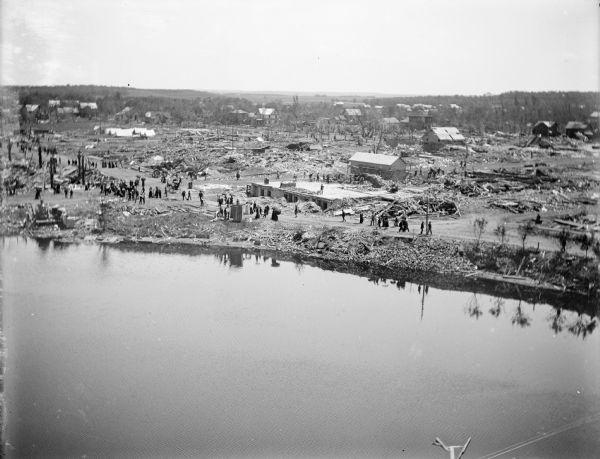 New Richmond tornado 1899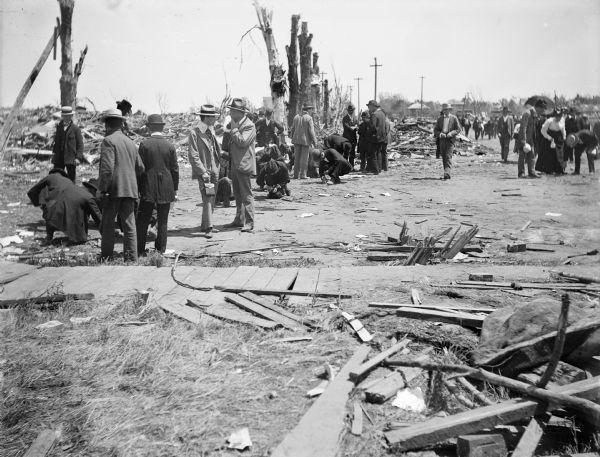 New Richmond tornado 1899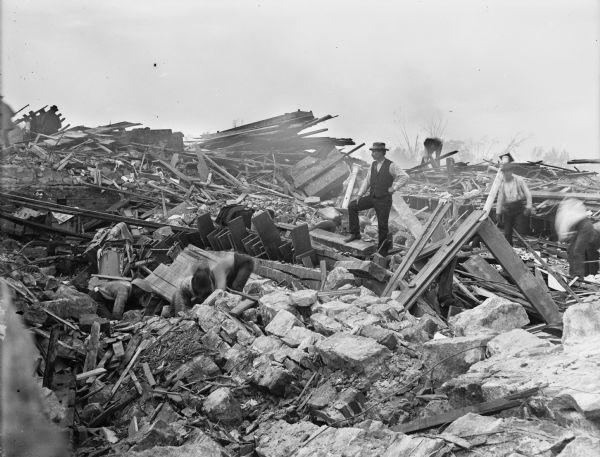 New Richmond tornado 1899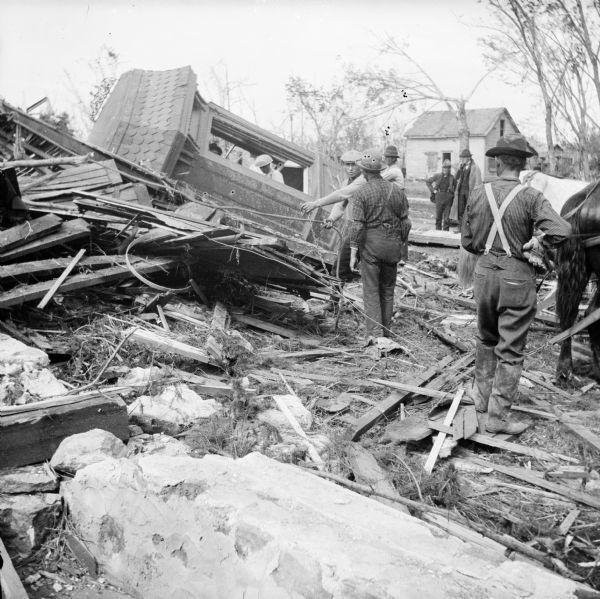 Wisconsin State Journal front page June 13, 1899