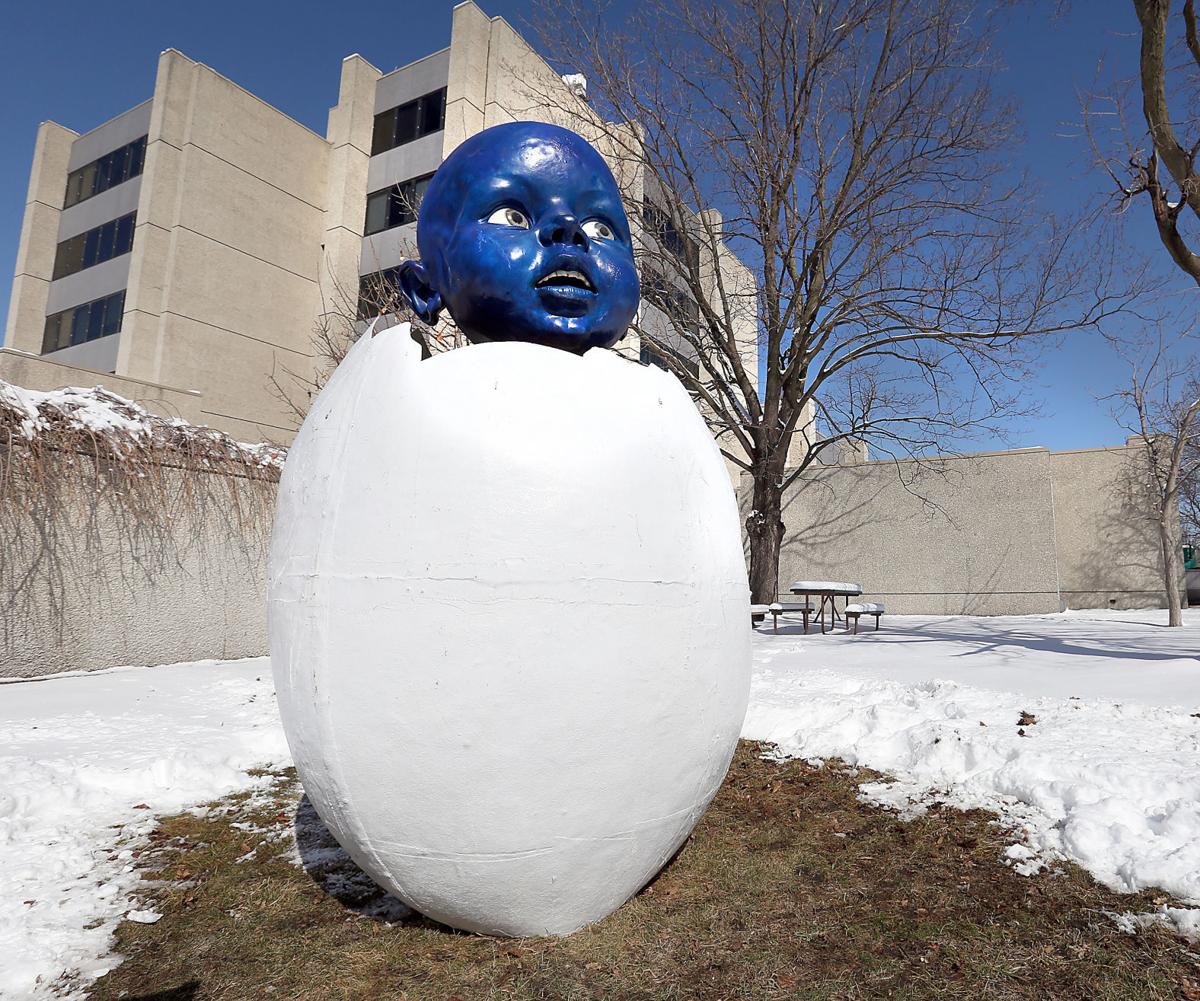 The "Hatched Baby" statue was placed Wednesday on the southeastern lawn of La Crosse City Hall. The 9-foot-tall sculpture was created by Friedberg, Germany, artist Wolfgang Auer.
The sculpture is on temporary loan and will eventually be returned to Friedberg, one of La Crosse's sister cities.
To learn more about how the statue ended up in La Crosse, click here.
---