Special treatment or limited access: State policies spell out who can talk to the press
State government policies dictate who can talk to the press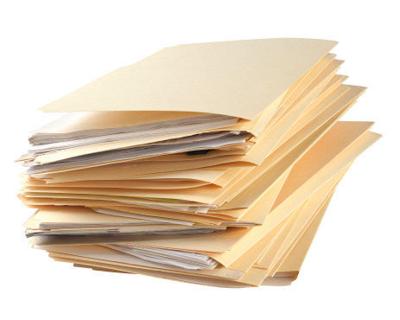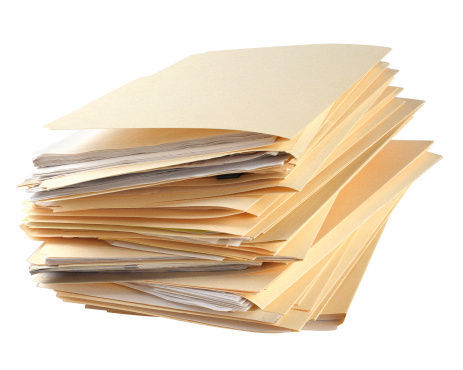 Records show that the majority of Wisconsin state agencies rely heavily on professional spokespeople to communicate with the media, at times blocking access to thousands of employees, a practice open government advocates say restricts access to information and shields the government from public scrutiny.
Only two of the state's 20 designated agencies — the Department of Transportation and the Commissioner of Insurance — have "open door" policies where front-line workers are authorized to talk with reporters without first getting clearance from communication officials, according to a Tribune review of agency policies. Five other agencies have policies that allow direct contact under certain circumstances.
At the other three quarters of agencies and the Department of Justice media calls — whether for interviews or simple questions — are funneled through communications departments.
These spokespeople can provide convenient one-stop service, connecting reporters to the right people and providing accurate information on tight deadlines. But special treatment can also serve to filter access to key sources and information.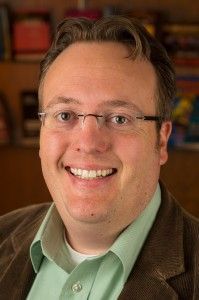 "It's part of a tried and true strategy to be able to control the message that is provided to the news media," said Mike Wagner, an associate professor at the University of Wisconsin-Madison School of Journalism and Mass Communication. "It makes it harder to scrutinize public agencies if the people who are allowed to talk to the media are only those in official spokesperson capacities.
"We can learn a lot more about how our government operates, why it's doing what it's doing and to what effect if we're allowed to hear from more people, especially the experts who are working within the state government."
Spokespeople for some of the state's largest — and most scrutinized — agencies say centralized communication policies are necessary to ensure a clear and consistent message, especially on topics of statewide significance.
That's not surprising to Don Moynihan, a professor in the University of Wisconsin's La Follette School of Public Affairs.
"I think in general the Walker administration has been concerned about being consistent about their message across agencies," Moynihan said. "As an administration they have been concerned about being consistent in their messaging and not having multiple voices contradicting senior people."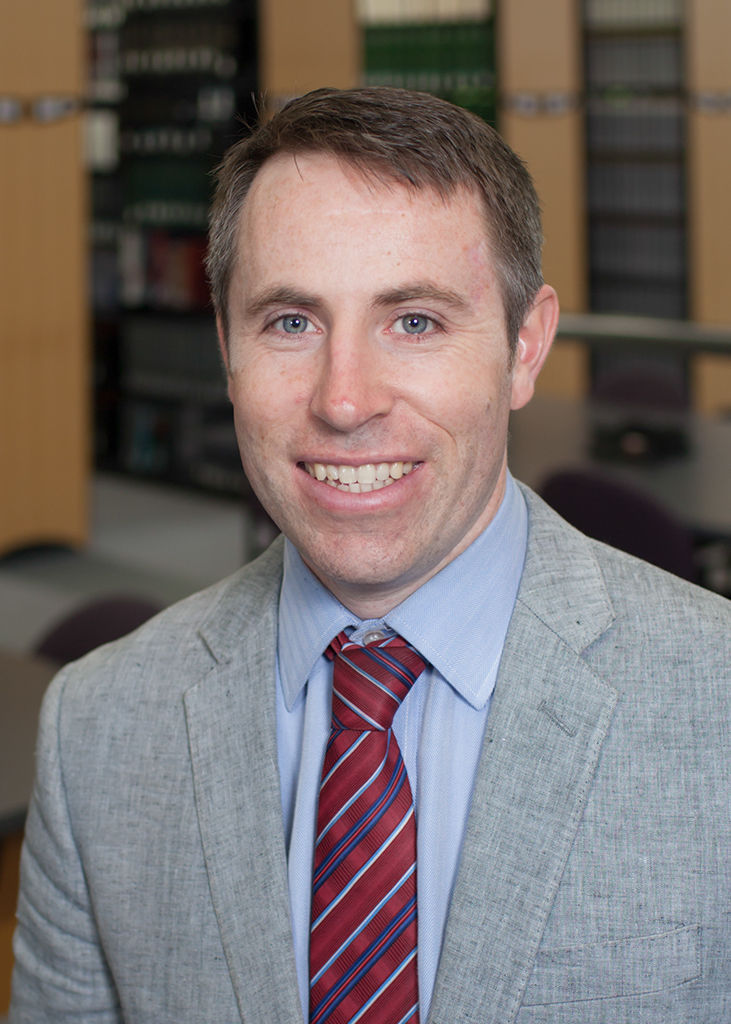 The Department of Natural Resources allows its 3,750 employees to answer "routine" media questions on the spot but relies on spokespeople for topics considered controversial or of "statewide or regional significance."
"At an agency this large it's important that on these complex topics that we have that one voice," said communications director George Althoff. "We can't be saying one thing about frac sand mining in one part of the state and something else in another part of the state."
The Department of Workforce Development's policy requires employees to notify the communications office before any contact with reporters.
Communications director John Dipko said the policy makes exceptions in some cases, such as regular media calls to the department's regional labor market economists, but he defended the need to have a communications office to coordinate the agency's messages.
"There's a strong public interest in having accurate and complete and consistent information about our agency and our programs," Dipko said. "There's an understanding that local information will be provided. However, that's also an opportunity to make sure the regional subject matter expert has the appropriate context, broader context to help … inform the interviewer."
While the policy has been in place since at least 2008, the agency's monthly and quarterly employment data came under intense scrutiny after Gov. Scott Walker promised to add 250,000 private sector jobs during his first term, prompting the agency exert greater control over shaping the message around those numbers.
"There was a lot of misunderstanding about the job numbers, about the different series that are produced, what they mean and … how they fit within the broader context with other economic indicators," Dipko said. "It was important, and really in the public's best interest, for us to be as clear and as consistent and as concise as possible with providing good, accurate data about the state of the labor market."
But reporters note that such policies have made it difficult to talk with front-line workers about things that were once routine — such as the number of wells being monitored in a certain county — often giving members of the general public better access than the media.
"I don't think they're only applying that in situations where they need to," said Bill Lueders, an investigative reporter and president of the Wisconsin Freedom of Information Council. "They're applying it across the board."
Policies vary
A review of records shows centralized communications policies aren't new, or unique to the current administration. The degree of enforcement is harder to quantify.
Wagner said it seems state agencies have been moving in the direction of controlled access in recent years.
Procedures vary from agency to agency. Most have written guidelines as part of their policies or employee handbooks. Others have a tacit understanding that media calls should go through a designated spokesperson.
In some cases, agency workers are required to write down reporter questions and forward them to Madison before answering.
In other cases, reporters are allowed to speak only with agency spokespeople.
Some agencies go so far as to provide a scripted statement that workers are directed to read if contacted by reporters, generally redirecting the calls to a spokesperson.
There is no written policy at the Department of Revenue, but communications director Stephanie Marquis said the roughly 1,000 workers there generally check with her before responding.
Though allowed to answer questions directly, Marquis said most employees choose not to, often out of fear of being part of a negative story.
"The thing I think people have a hard time with is a lot of people don't want to talk to reporters," she said.
Maj. Paul Rickert, pubic affairs officer for the Department of Military Affairs, echoed that sentiment. While there is no written policy in place, Rickert said most of the 2,450 state and military employees tend to shy away from media contact.
"Most people in my profession don't want my job," he said. "It's almost reflexive if an individual gets a phone call it comes to me."
Timely and accurate responses
Most public information officers are knowledgeable and eager to help reporters find the information they need. They serve as one-stop-shops for basic questions, or set up interviews with those best positioned to answer more complex queries.
PIOs say they help avoid the "black hole" effect, when reporters don't know where to find information within sometimes vast agencies or leave messages with employees who may be out of the office or who don't understand the urgency of media deadlines.
Althoff noted the DNR last year handled more than 3,100 media inquiries, of which he estimates half were answered within 24 hours.
At the Department of Health Services, employees are supposed to send reporter calls to the communications office, which determines who should answer questions.
"Most often we send them back to the person (they called)," said Communications Director Julie Lund. "It's so we have a good gauge... Just so we know. This is a very customer-friendly agency."
Lund said her level of involvement would depend on the issue. She added that some employees prefer someone else to handle media questions.
"Some people are very comfortable talking to the media," she said. "Some are not."
While state law requires public agencies to make records available, there is no statutory requirement for workers to talk to the press.
The Wisconsin Economic Development Corporation, a semi-public agency that replaced the Department of Commerce in 2011, prohibits employees other than the CEO from talking to media without prior authorization.
But communications director Steve Michels said he routinely sets up reporter interviews with staff members.
"It's a policy designed to make sure we get the right subject matter experts talking to the right people," Michels said.
Other departments point out in their policies that public information officers know of new developments or things going on in another part of the organization that not all employees are aware of.
"There are new developments every day at the Department, many of which originate in the Secretary's Office. It is important that the reporter be given the most up-to-date information available," the DWD policy states. "Division staffers may not have this information yet, but the Communications Office often will, or can obtain it quickly."
But just as they can be conduits of information, PIOs can also block access to key players and control access to information about the workings of public institutions.
"It's always better for public understanding of important policy issues for reporters to be able to talk to the most knowledgeable people," said Mark Pitsch, an editor at the Wisconsin State Journal and president of the Madison chapter of the Society of Professional Journalists.
"Sometimes public information officers can facilitate that. I think all journalists have found that PIOs can throw up roadblocks too… I would come down on the side of having reporters talk to people with the most knowledge of the subject at hand."
At some agencies, even talking to a public information officer is a challenge. Many departments require questions to be submitted in writing and answer with written statements.
That's a practice public relations experts say discourages two-way conversation and understanding.
"In order to have communication someone needs to be able to respond back. 'Here's what I've heard you say. Is this correct?'" said Stephanie Hungerford, who teaches public relations at Marquette University. "Unfortunately that takes that opportunity away to a certain extent."
Communication directors at the Department of Administration and Department of Children and Families would not grant interviews about their own media policies.
'Very, very, very controlled'
The DNR's policy stipulates that staff consult with the communications department to formulate responses before talking to reporters about a variety of topics, including anything to do with the governor, the legislature, or the budget and "major environmental issues such as mine permitting, air fees."
All calls from certain news organizations also require a consultation with the communications office, which Althoff said reflects the fact that those outlets typically have a statewide audience and tend to be interested in controversial topics with wide policy implications.
Althoff said all DNR workers are empowered to speak about certain topics, though not all feel comfortable talking to the media.
One former mid-level manager who left the DNR last year said he was allowed to speak to the media but felt limited in what he could say.
"It was very, very, very controlled," he said. "I had very tight guidelines… if you asked anything that was in any way shape or form controversial we had to use the talking points or send them upstairs."
The employee, who asked not to be named, said the censorship started during the Doyle administration but "really ramped up" under Walker, especially during his presidential campaign.
Althoff defended the agency's use of designated spokespeople on key issues.
"It's important that we have subject matter experts," he said. "We're giving you the people who know the most about that topic."
However, another former DNR worker voiced frustration at having to answer questions through a department spokesperson who wasn't knowledgeable about a project.
"It wasn't like there was any filtering or hiding," she said. "Just extra steps."
Nothing new
Centralized communication policies are not new. Historic policy documents were not available at many state agencies, but some referenced media policies that date back a decade or more.
Stephanie Marquis, a former reporter who has worked in state government since 2003, said centralized communications policies have always been the standard at agencies where she has worked.
The Department of Justice released emails from 2005, when former Attorney General Peg Lautenschlager instructed employees to direct all media calls to the department's new communications director.
One of the state's most open departments, The Department of Agriculture, Trade and Consumer Protection, sent a memo to all employees in February 2003, reminding them not to speculate on departmental policies as new Gov. Jim Doyle's began work on his first budget.
"This all started under Doyle," said Lueders, who has worked as a reporter for some of the news organizations the DNR handles with spokespeople.
"It's gone to where everything is clamped down, and everything is in the hands of the spinsters," Lueders said. "It takes you at least one step removed from the people who know the most about what's going on."
While centralized communications policies have been in place for years, several state agencies have adopted or changed theirs in recent years.
Records show eight of the 20 agencies updated their policies since 2014. The DNR last year drafted a new communications policy that Althoff expects will be adopted this year.
Most recently, the Wisconsin Historical Society developed a media policy in 2015 as the agency's budget request for a $178 million new history museum in Madison generated heightened media attention.
An open door
Not every state department relies so heavily on spokespeople.
At the Wisconsin Department of Transportation, one of the state's largest agencies, project manager and even engineers field calls directly from reporters.
While the public affairs office in Madison handles some questions, the agency's regional spokespeople generally direct reporters to workers with direct knowledge of the topic.
The DOT provides basic spokesperson training to project managers in order to make them more comfortable and adept at fielding questions and doing on-air interviews.
Patty Mayers, director of the office of public affairs, said with about 3,500 employees working in every corner of the state on a wide variety of projects — in addition to the Department of Motor Vehicles and State Patrol — it would be impractical for her office to manage every contact.
Instead, her office monitors media contacts after the fact through reports filed by employees who are interviewed, which she said allows her office to know what issues are hot.
"If everything funneled through one place I think we'd be stymied, and we would not be effective in getting accurate, timely information to people who need it. " said Patty Mayers, director of the office of public affairs. The folks in that area are more adept at answering those questions certainly than I would be. "