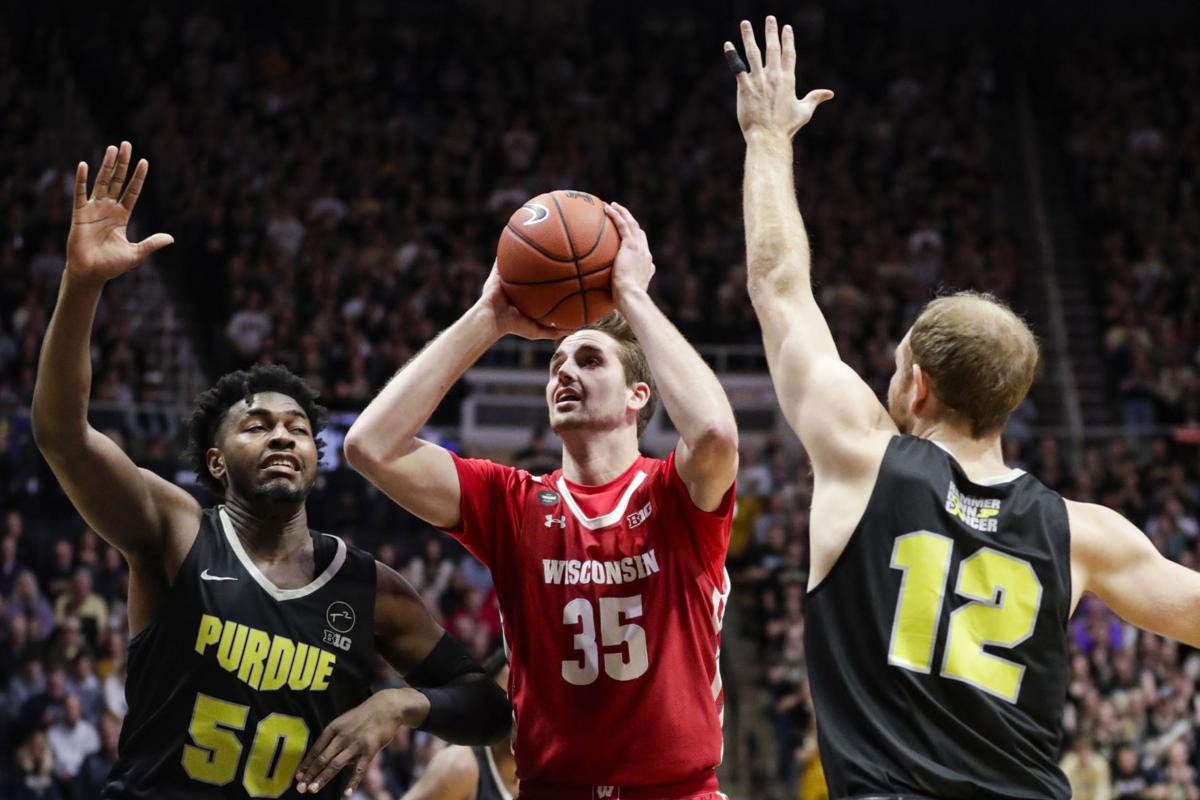 WEST LAFAYETTE, Ind. — Some of the most humiliating games for the University of Wisconsin men's basketball program during the Greg Gard era have come at Mackey Arena.
This one — a 70-51 loss to Purdue on Friday night — will be remembered for the way the Badgers were thoroughly dominated on the boards by the Boilermakers. Call it a glass kicking, if you will.
A win would have moved UW (12-8, 5-4 Big Ten) within a half-game of first place in the standings. Instead, the Badgers dropped into a tie for seventh heading into another tough test Monday at No. 19 Iowa.
That Purdue (11-9, 4-5) played with as much urgency as it did wasn't a surprise. Three days earlier, it had been outrebounded 37-19 in a 17-point loss to Illinois, the Boilers' first at home this season.
"After Illinois, we had to kind of look at ourselves and we knew that the effort we gave wasn't good enough in that game," said Purdue's Evan Boudreaux, who finished with 10 points and 13 rebounds. "We had a really good couple days of practice. We were going to be the aggressors tonight."
Nobody played with more passion than Boudreaux, a balding, 23-year-old senior forward who showed time and again that effort, smarts and positioning matter just as much as athleticism when it comes to rebounding.
Boudreaux came into the game averaging 2.7 rebounds. He had almost as many Friday as the Badgers did as a team.
The final numbers were gruesome: Purdue finished with a 42-16 advantage on the glass, including a 16-2 thrashing on the offensive end.
"It's not that we didn't talk about it for two days straight, constantly, knowing that they were the No. 1 offensive rebounding percentage team in the conference," Gard said. "That was going to be a battle — always is — and we didn't do a good job of matching the physicality."
UW fell to 0-4 at Mackey Arena under Gard. That list of defeats include a 78-50 rout two years ago, which still stands as the most lopsided defeat in 147 games under Gard. It also includes a 91-80 defeat in 2016, the most points UW has allowed in the Gard era.
This installment featured a new low in terms of rebounding margin. In fact, you have to go back nearly 20 years to find the last time the Badgers were dominated like this on the glass. UW's minus-26 rebounding margin was its lowest since a minus-27 showing (50-23) during a home loss to Michigan State on Feb. 12, 2000.
When a team gets killed that bad on the glass, everybody's to blame. But there were some startling individual performances that stood out for UW:
Starting forward Aleem Ford had one rebound in 21 minutes. His backup, Tyler Wahl, didn't collect any in 19 minutes. Nate Reuvers, the Badgers' biggest player, had two rebounds in 27 minutes.
You have free articles remaining.
Other than Brad Davison, who finished with a team-high four boards, nobody in the UW lineup had more than two.
"We knew coming in that they were the best rebounding team in the Big Ten," Reuvers said. "That was a focus coming in. Obviously, we didn't do a good enough job with that."
Boudreaux set the tone while making his first start of the season in place of Matt Haarms, who admitted that he didn't play with enough intensity or energy against Illinois. Boudreaux finished with seven offensive rebounds and helped Purdue produce a 19-2 cushion in second-chance points.
"He just played hard," Haarms said. "He just outplayed everybody on the floor. He was the hardest-working guy on the court and you could see it at every moment."
It didn't help matters that UW shot poorly from the perimeter. Purdue's pressure defense made it difficult for the Badgers to get anything going toward the rim, so their only chance was to knock down some shots from 3-point range.
Three days after setting a program record with 18 made 3s against Nebraska, UW missed its first 11 attempts from beyond the arc against the Boilers. By the time the Badgers starting knocking down shots, the game was out of reach.
There were two glimmers of hope for UW. One came in the first half when Trevion Williams picked up his second foul with 8 minutes, 3 seconds remaining until halftime and joined Haarms on the bench.
Instead of taking advantage of both of Purdue's big men being out, UW too often settled for jump shots on one end and didn't have an answer for Boudreaux on the other end.
As a result, the Badgers watched an eight-point deficit turn into a 33-15 hole by halftime. Boudreaux had eight points during Purdue's 14-4 run, including a 3-pointer and a three-point play.
"When a little bit of adversity hit," Gard said "we didn't handle it as well as we have been."
The only time Gard's team showed signs of life came in the second half, when it made strides toward what would have been a miraculous comeback. After falling behind 45-17 less than 4 minutes in the second half, it took UW only 6:01 to cut its deficit from 28 to 15 thanks to a 17-4 run.
But that's as close as the Badgers got. Haarms scored four points during an 8-0 run that ended any hopes of a miraculous comeback by UW.
The Purdue surge began with a basket that came after a possession that was extended by, what else, an offensive rebound.
"Obviously, it fueled them," UW junior guard D'Mitrik Trice said of Purdue's work on the glass. "Those offensive rebounds really, really killed us."
---
Photos: Wisconsin Badgers falter on the road as Purdue Boilermakers dominate glass
Boilermakers 70, Badgers 51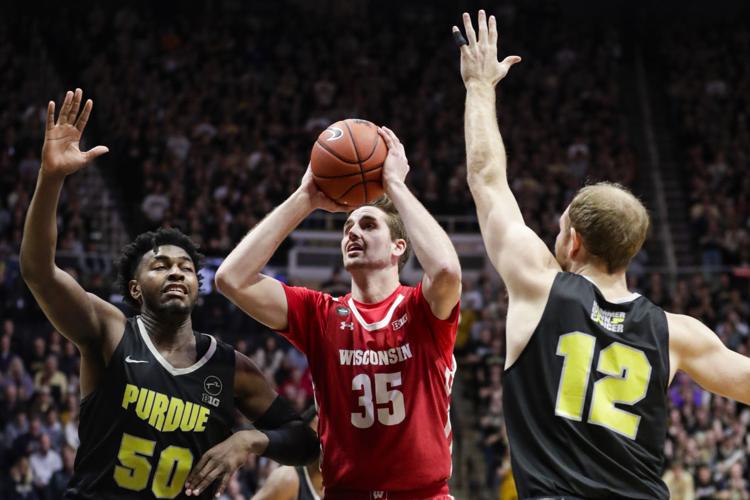 Boilermakers 70, Badgers 51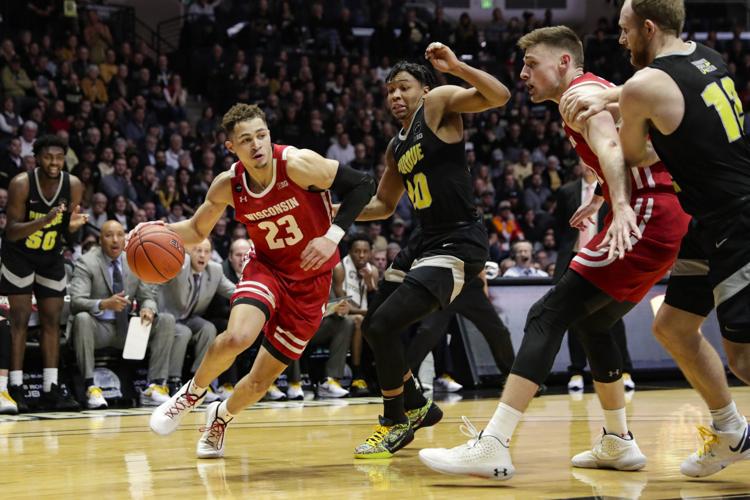 Boilermakers 70, Badgers 51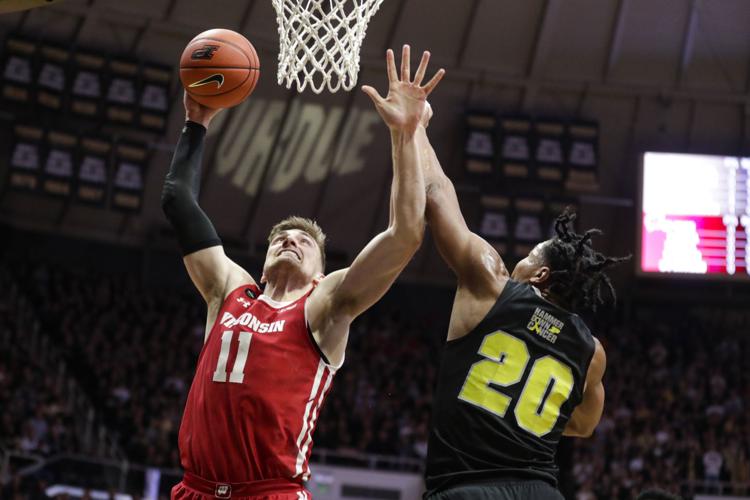 Boilermakers 70, Badgers 51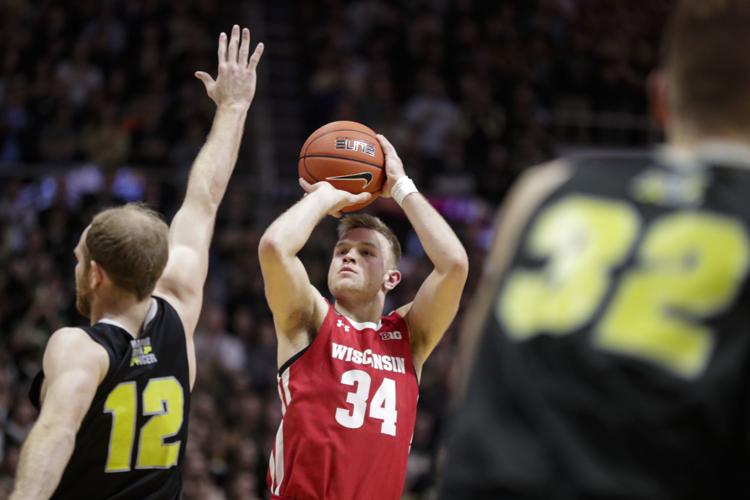 Boilermakers 70, Badgers 51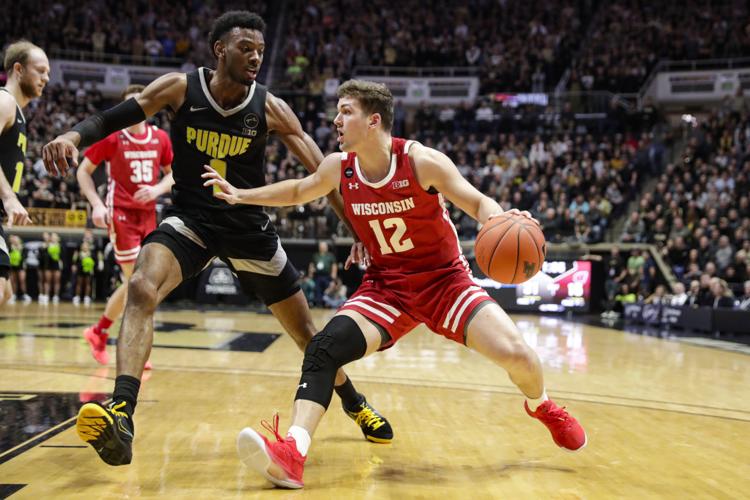 Boilermakers 70, Badgers 51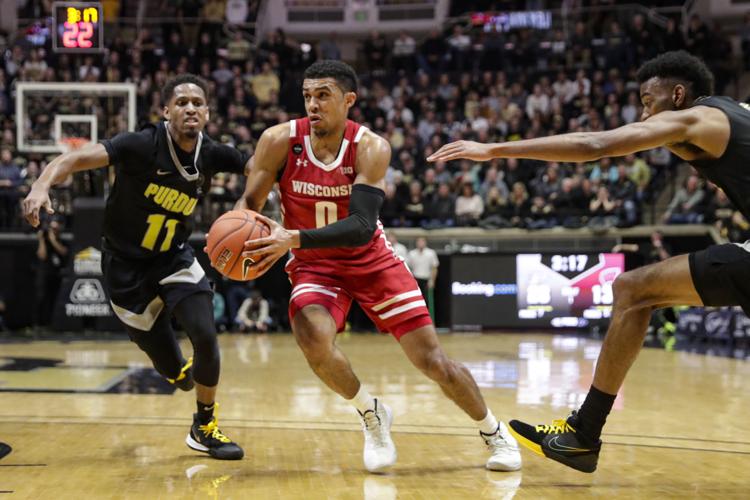 Boilermakers 70, Badgers 51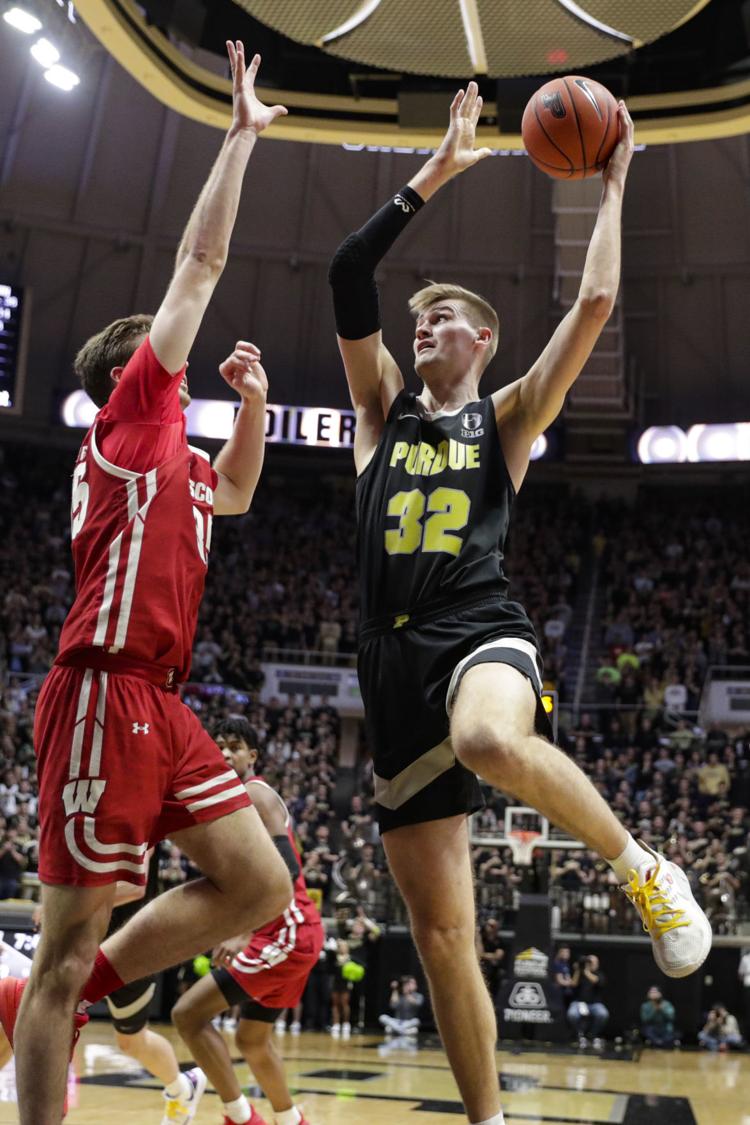 Boilermakers 70, Badgers 51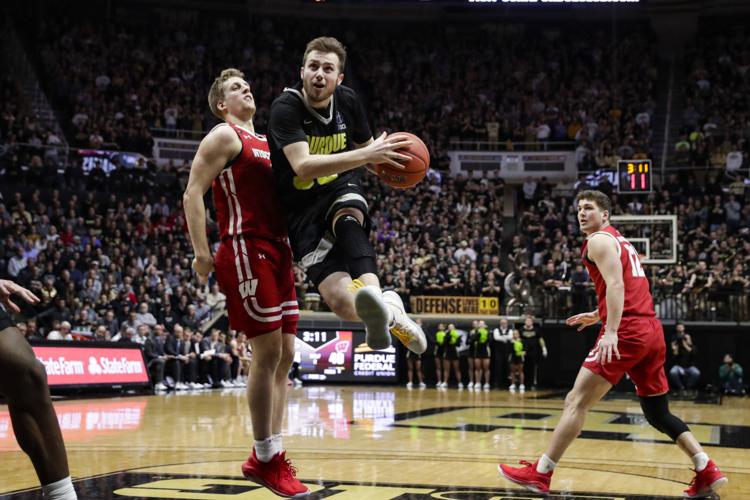 Boilermakers 70, Badgers 51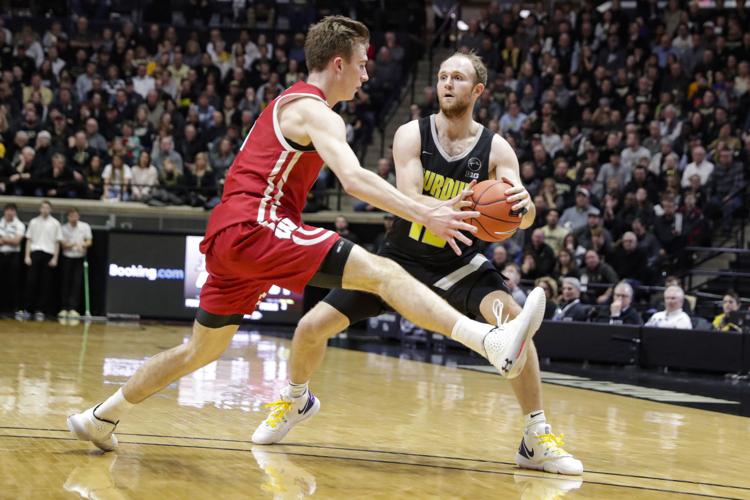 Boilermakers 70, Badgers 51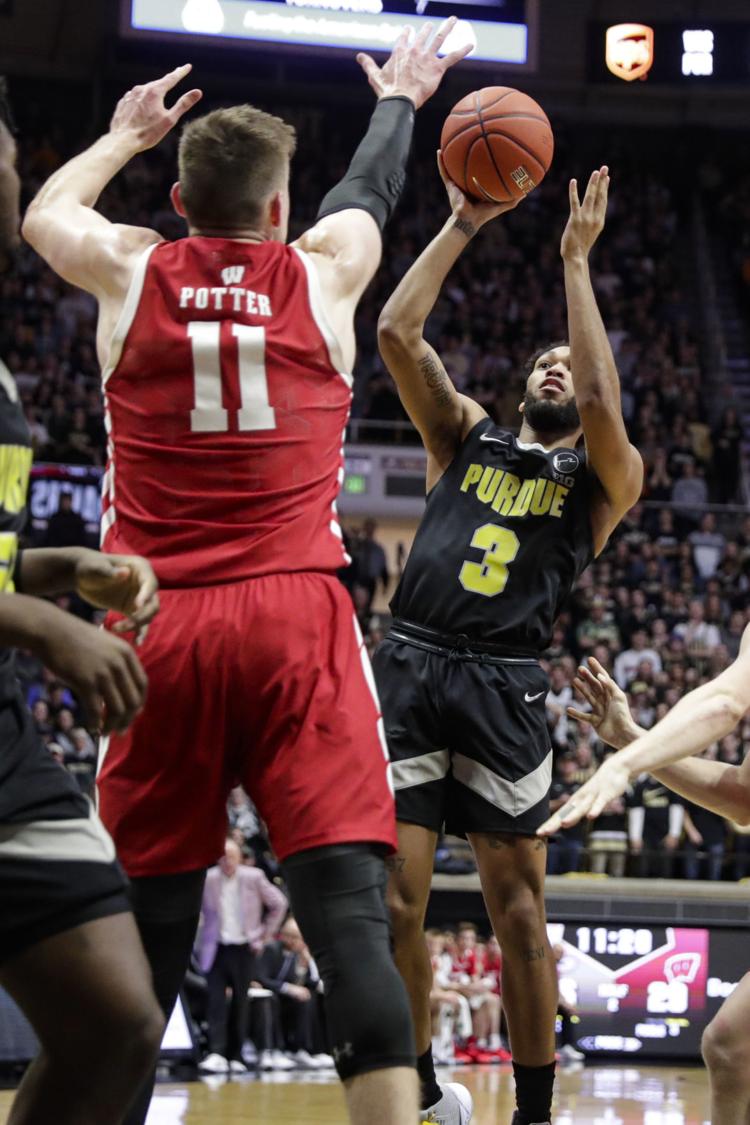 Boilermakers 70, Badgers 51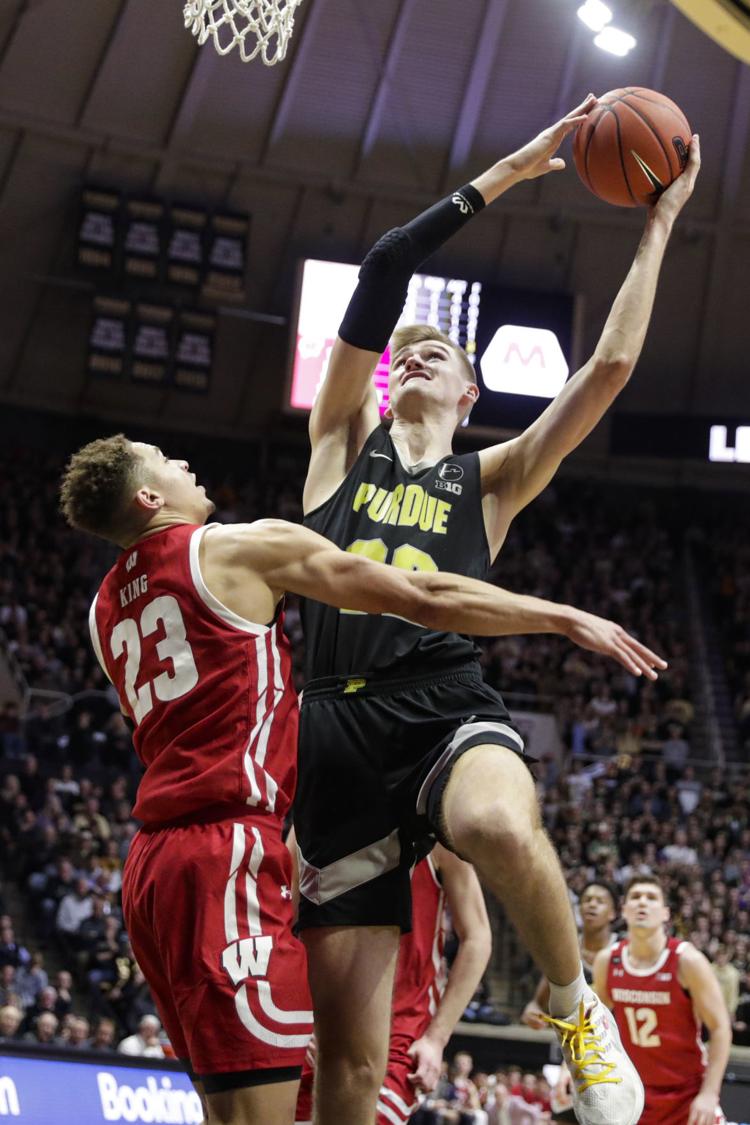 Boilermakers 70, Badgers 51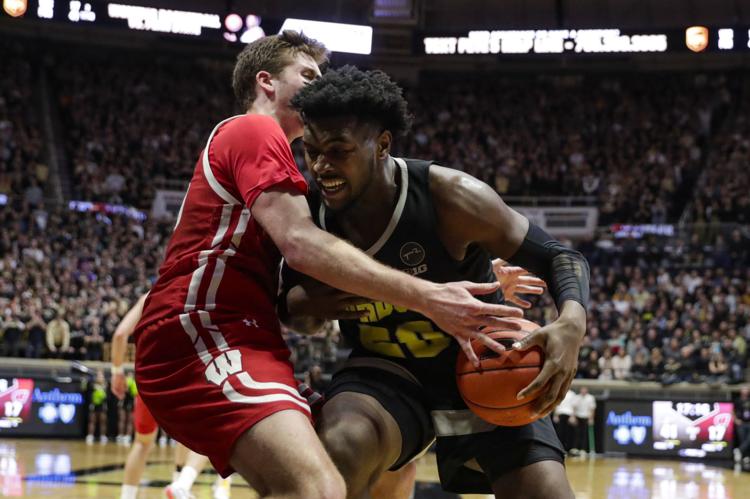 Boilermakers 70, Badgers 51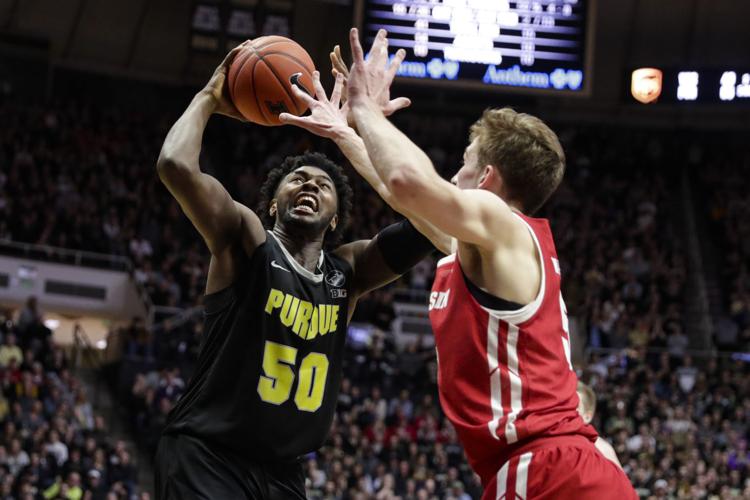 Boilermakers 70, Badgers 51