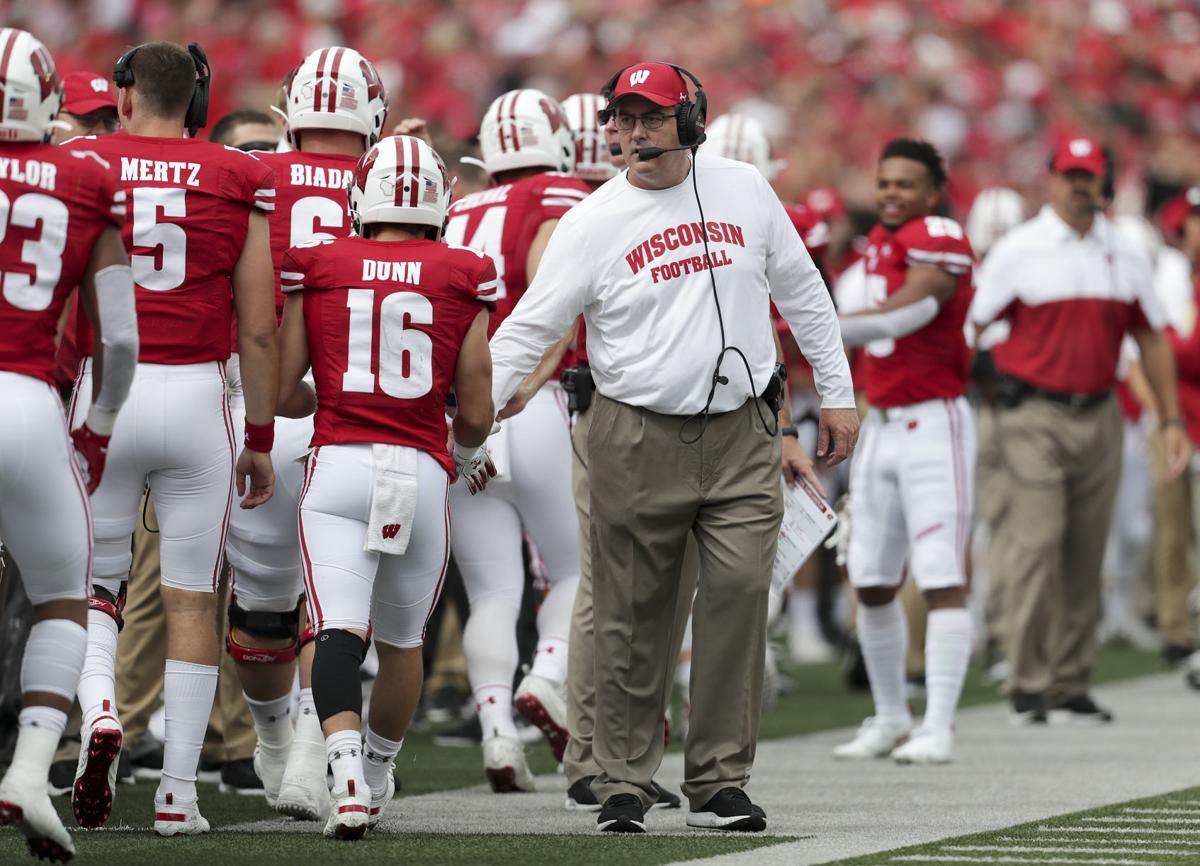 Paul Chryst insists that he and his coaching staff's approach to recruiting hasn't changed.
"You've heard me say this, and I don't mean to bore you with it, but it is truly fitting the right fit," the University of Wisconsin football coach said last week. "I don't think that there's anything magically happening. I think people are working at it and you try to target the right fits, and then a lot of people are investing in it."
Despite an in-person recruiting shutdown the past three months due to the COVID-19 pandemic, the Badgers' 2021 recruiting class is shaping up to be its best in the internet rankings era. Cornerback Ricardo Hallman's commitment on Monday gave UW its 15th recruit in the class, which ranks 11th nationally on 247Sports, 12th on Rivals and 15th on ESPN.
Last's years class — which ranked 26th on 247Sports and ESPN, and 27th on Rivals — was the program's previous best class per those sites.
After quarterback recruit Deacon Hill out of Santa Barbara, Calif., was bumped up to a four-star recruit on 247Sports and O-line recruit Riley Mahlman received a fourth star from Rivals, both sites have the Badgers with five four-star recruits in the 2021 class. That ties last season's haul of four-star prospects for the most in UW history during the internet rankings era.
Hallman and tight end recruit Jack Pugh are where the sites differ — Rivals has Hallman as a four-star recruit and Pugh as a three-star, while 247Sports and ESPN see Pugh as a four-star and Hallman as a three-star.
Chryst said he believes his staff's continuity and coaches building a history with the university help them understand what kind of player fits with the program.
"I think our players do a great job of connecting with recruits, too, and they want to be a part of (it)," he said.
UW is ahead of the pace it set last summer in terms of players committed, and it's still in the running for five-star offensive lineman prospect Nolan Rucci, the younger brother of Badgers tight end Hayden Rucci.
The 2021 class has at least one player at each position thus far except wide receiver. Three-star receiver prospect Skyler Bell has emerged as a top target after receiving a UW scholarship offer in April, although both 247Sports and Rivals predict he'll choose Iowa.
Chryst eager to see 'next-ups'
The Badgers didn't lose a large number of players from its 10-4 team last season, but one could argue they lost some of the most impactful.
Running back Jonathan Taylor, wide receiver Quintez Cephus and center Tyler Biadasz were anchors of the offense, while linebackers Zack Baun and Chris Orr were defensive leaders and the team's top pass-rushers.
During a news teleconference last week, Chryst said one of the toughest parts of losing spring practices due to the coronavirus was that young players didn't get a chance to show what they could do in those roles, especially at receiver. Danny Davis, Jack Dunn, Adam Krumholz, and Kendric Pryor are the only returning receivers who've had significant playing time, with the majority of those snaps coming from Davis and Pryor. On top of that, new position coach Alvis Whitted hasn't had much on-field time with the group since he was hired to replace Ted Gilmore.
"Danny and KP have had big moments, and they've had big games. Now it's their opportunity to turn those into big seasons. For them, they've had the right approach. They know this is their last shot at it," Chryst said of his senior receivers.
"We've got some young guys that have some ability, that have some talent. That would be one of the groups … you'd circle and say, 'Who really does come out of it once we start practicing?' You have a pretty good idea about those four (experienced receivers), but the next ones, is it A.J. Abbott? Is it Taj (Mustapha)? Is it Stephan Bracey? Is it one of the freshman? That'll be interesting, because I think that it's far from knowing, heck, who even the travel roster is."
Sanborn on Lott IMPACT Trophy watch list
UW junior linebacker Jack Sanborn will have many eyes on him when the Badgers open the season.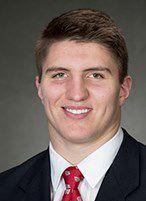 After leading the team with 80 tackles and tallying three interceptions, Sanborn is ranked the No. 4 linebacker prospect in next year's draft class by The Draft Network. He's also on the Lott IMPACT Trophy watch list, which recognizes the best defensive player in the country while weighing equally on- and off-field accomplishments.
UW's J.J. Watt won the award in 2010.
Vincent again on College Football HOF ballot
Former UW defensive back Troy Vincent is hoping the fifth time will be the charm.
Vincent is once again on the ballot to be a College Football Hall of Fame selection, his fifth year in row being nominated. Vincent was a First-Team All-American, the Big Ten's co-defensive player of the year and runner-up for the Thorpe Award for the nation's best defensive back in 1991. He played 15 seasons in the NFL, including his first four with the Miami Dolphins, who drafted him seventh overall in the 1992 NFL draft.
He is the currently the NFL's Executive Vice President for Football Operations.
---
Get to know the Badgers' 2021 recruiting class
JP BENZSCHAWEL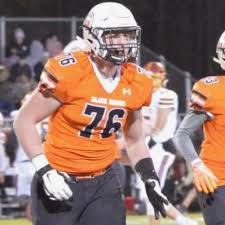 JP Benzschawel, an offensive lineman out of Grafton, was the first recruit in the Badgers' 2021 class, continuing the family tradition at UW.
Benzschawel's brothers, Beau (2015-18) and Luke (2016-19) played offensive line and tight end, respectively, for the Badgers. His father, Scott (1983-87) and uncle Eric (1988-92) also played football for UW.
Benzschawel is one of the top-ranked offensive tackles in the country. A four-star recruit on 247sports, and ESPN, and a three-star on Rivals, Benzschawel is a top-200 recruit nationally by 247sports and ESPN.
JACKSON ACKER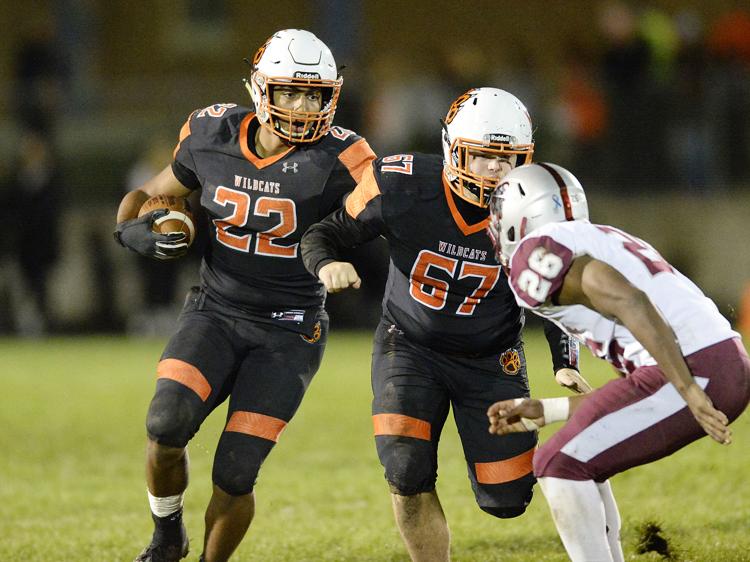 Jackson Acker, a running back from Verona, committed to the Badgers soon after receiving an offer in June 2019.
UW was Acker's first scholarship offer after his sophomore season, but he used it as momentum for a strong junior campaign at Verona High School. He was a first-team running back on the Wisconsin State Journal's All-Area team, rushing for 929 yards and 11 touchdowns in eight games.
Acker is a three-star recruit according to 247sports, Rivals and ESPN.
DEACON HILL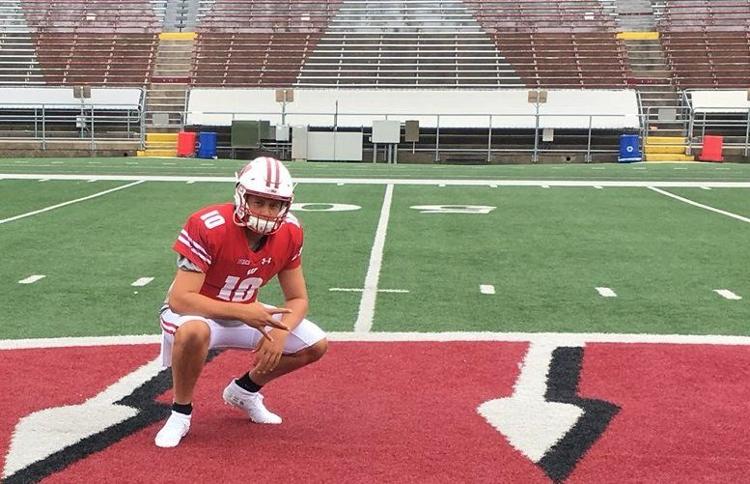 Deacon Hill, a quarterback from Santa Barbara, Calif., committed to the Badgers in July 2019.
A 6-foot-4, 225-pound, pro-style prospect, Hill was part of wave of recruiting commitments for UW. Hill turned down offers from Kansas State and Nevada in favor of the Badgers.
Hill turned heads at an Elite 11 regional camp in California with his big arm and deep throws. He is the lone quarterback thus far in the 2021 class, and the 2020 class added just one in walk-on Daniel Wright.
Hill is listed as a three-star recruit by 247sports, Rivals and ESPN.
LOYAL CRAWFORD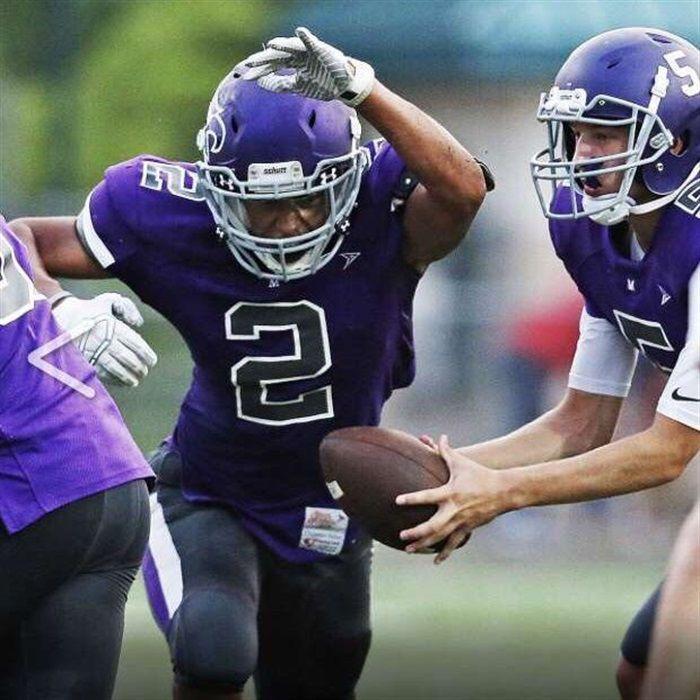 Loyal Crawford, a running back from Eau Claire, Wis., committed to the Badgers in August 2019.
A fast, shifty and explosive back, Crawford was limited to five games as a junior due to injury. Still, he tallied 671 rushing yards and 11 touchdowns in that span. He was one of the first freshmen to suit up for a varsity game at Eau Claire Memorial High School.
Crawford — listed at 6-foot and 190 pounds — is a three-star recruit per 247sports, Rivals and ESPN.
UW's scholarship offer the first Division I offer Crawford had received, according to multiple outlets.
RILEY MAHLMAN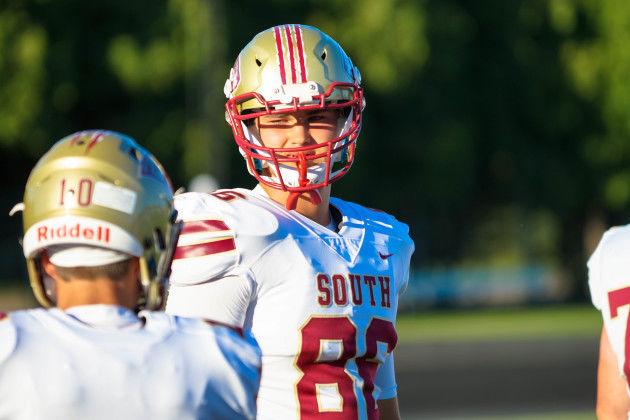 Riley Mahlman, an offensive lineman from Lakeville, Minn., committed to the Badgers after watching them defeat Michigan at Camp Randall Stadium in September 2019.
Mahlman is ranked as a four-star prospect by 247sports and ESPN, and a three-star by Rivals. He's ranked as the top recruit in the state of Minnesota by 247sports and ESPN, and the No. 2 Minnesota product by Rivals. UW beat out Ohio State, Iowa, Minnesota, Michigan State, Florida and others for Mahlman.
With Mahlman and 2020 linebacker Kaden Johnson, the Badgers secured the top-ranked recruit out of Minnesota in consecutive years.
The 6-foot-7, 265-pound tackle also played tight end for Lakeville South High School.
BRYAN SANBORN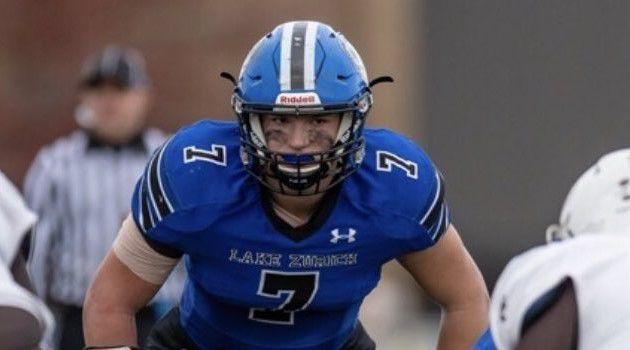 Bryan Sanborn, an inside linebacker from Lake Zurich, Ill., committed to UW in December 2019.
Sanborn, the younger brother of Badgers inside linebacker Jack Sanborn, is a three-star recruit according to 247sports, Rivals and ESPN.
The 6-foot-2, 215-pound prospect had a handful of Power Five offers, including Iowa, Minnesota and Nebraska. Bryan's late father, Paul, played football at Oregon.
AYO ADEBOGUN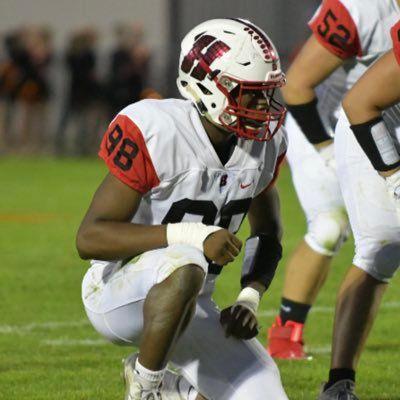 Ayo Adebogun, a linebacker/defensive end hailing from Mequon, committed to the Badgers in December 2019.
The 6-foot-3, 205-pounder was a second-team all-state selection by the Wisconsin Associated Press as a junior, a season in which he tallied 16 sacks and 75 total tackles.
The Homestead High School product is a three-star recruit per 247sports, Rivals and ESPN.
HUNTER WOHLER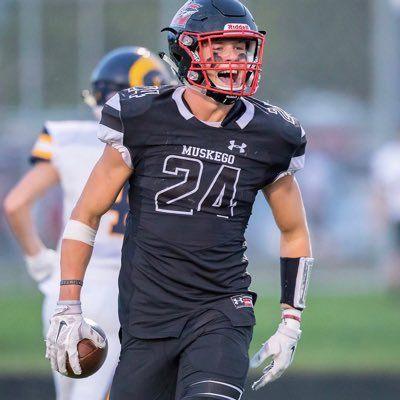 Hunter Wohler, a safety out of Muskego, orally committed to UW just before Christmas 2019.
Rated by multiple recruiting sites as the best or second-best prospect in Wisconsin in his class, Wohler helped Muskego to an unbeaten record and a WIAA Division I state championship as a junior. Wohler had 122 total tackles and two interceptions as a junior, and he was named the state's Associated Press' player of the year.
Wohler — listed at 6-foot-1 and 180 pounds — is rated as a four-star recruit by 247sports, Rivals, and ESPN. He's ranked as the No. 298 overall prospect in the 2021 class by ESPN.
JAKE CHANEY
Jake Chaney, a linebacker out of Lehigh Acres, Fla., committed to the Badgers in March 2020.
The 6-foot, 200-pound prospect is a three-star recruit according to 247sports and Rivals.
He was the District 7A player of the year last season after recording 100 tackles as a junior. Jake Chaney's father, James, is his coach at Lehigh Senior High School and played at Florida State from 1988-1991.
Chaney was the third linebacker and ninth overall recruit in the 2021 class.
ANTWAN ROBERTS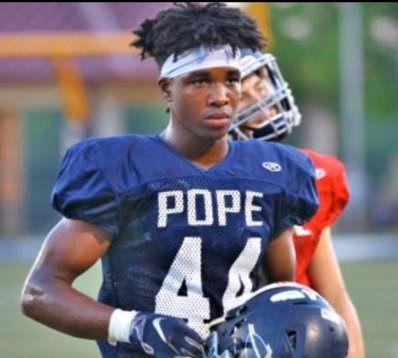 Antwan Roberts announced in April that he'd be attending the University of Wisconsin.
The 6-foot-1, 189-pound back is a three-star recruit per Rivals and 247sports.
UW was the only Big Ten program to offer Roberts a scholarship. He was also considering offers from Cincinnati, Duke, Kentucky, Louisville, Memphis, Missouri and Vanderbilt. He also played defensive back for his high school, Pope John Paul II.
JACK PUGH
Jack Pugh, a tight end out of Hilliard, Ohio, announced his commitment to the Badgers in late May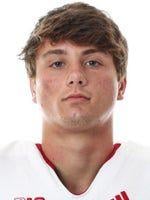 Pugh — ranked a four-star recruit by 247Sports and ESPN, and a three-star prospect by rivals — is ranked in the top 12 of tight ends in his class. The 6-foot-5, 235-pound prospect had scholarship offers from more than 20 programs, including a majority of the Big Ten Conference schools.
Pugh has the prototypical size to play as an on-the-line tight end, but has also split out as a receiver often through his high school career. A standout basketball player, Pugh also showed explosiveness as a defensive end for Hilliard Bradley High School.
DARRYL PETERSON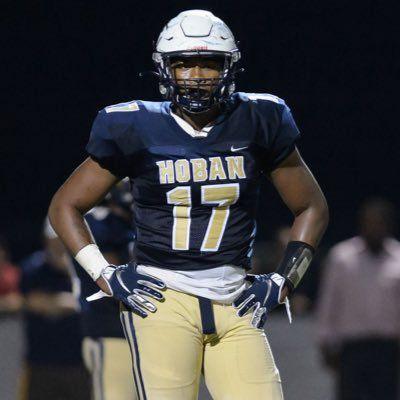 Peterson, a three-star outside linebacker/defensive end from Akron, Ohio, committed to UW on June 1, 2020.
He was one of the Badgers' top targets on defense since the spring of 2019. He tallied 21 sacks in his junior season at Archbishop Hoban, and chose the Badgers over offers from Alabama, Michigan, West Virginia and more.
247Sports, Rivals and ESPN all rate Peterson — a 6-foot-3, 235-pounder — as a three-star prospect. He's the first linebacker in the 2021 class.
MIKE JARVIS
Mike Jarvis, a 6-foot-5, 250-pound lineman out of Medford, N.J., announced his commitment to the Badgers on June 3, 2020. 
A three-star prospect on 247Sports and a two-star per Rivals, Jarvis has potential to play as a defensive or offensive lineman, although he's been primarily recruited for his ability on defense. 
Jarvis picked UW over scholarship offers from Duke, Florida State, Indiana, Nebraska, Princeton, Rutgers and others.
TJ BOLLERS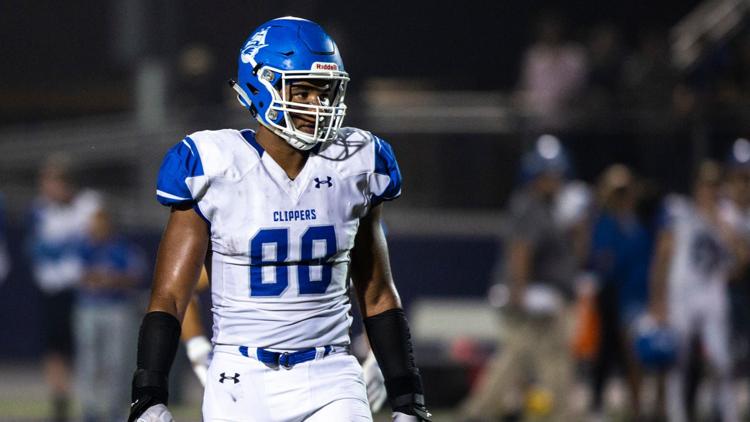 Outside linebacker/defensive end TJ Bollers added to a hot recruiting streak for the Badgers when he committed in June 2020. 
Rated a four-star recruit by 247Sports, ESPN and Rivals, Bollers held offers from the likes of Notre Dame, Oklahoma, Penn State and most of the Big Ten. He narrowed his choices to Alabama, California, Iowa State, Nebraska, Northwestern and UW before making his decision..
Bollers — listed at 6-foot-3 and 250 pounds — is ranked the 98th overall recruit in the country by Rivals, 147th by 247Sports and 200th by ESPN.
RICARDO HALLMAN
Hallman, a 6-foot cornerback out of Fort Lauderdale, Fla., tweeted his commitment to the Badgers in late June 2020.
Hallman, ranked a four-star prospect by Rivals and a three-star by 247Sports and ESPN, had offers from at least 16 Football Bowl Subdivision programs, including Ohio State, Michigan, Penn State, Miami, Florida and Florida State.
UW defensive coordinator Jim Leonhard was a key piece to Hallman choosing the Badgers. Hallman has said in multiple interviews that he and Leonhard spoke often and that Leonhard was the kind of coach he wanted to play for. Leonhard was also key in UW landing another 2021 prospect out of Florida, linebacker Jake Cheney.
Adding Hallman to the fold continues a strong South Florida connection to UW's secondary — current Badgers' defensive backs Faion Hicks, Semar Melvin and Rachard Wildgoose are all from that area.
Be the first to know
Get local news delivered to your inbox!