The paths Dean Engram and Alexander Smith have taken in their University of Wisconsin football careers are remarkably similar.
Occupying reserve roles in a crowded cornerback room the past three seasons, they have earned most of their playing time on special teams units. Engram handled punt-return duties for most of last season and Smith has been on a number of units, highlighted by his blocked punt at Ohio State in 2019.
Through nine spring practices, Engram and Smith have been bright spots and are pushing for the No. 3 cornerback slot on the depth chart.
"They bring competition to the cornerback room," senior cornerback Caesar Williams said. "As an older guy and as a starter, you know you can't get too high and you can't get too low. With guys like that competing every day with you, it makes you stay on your toes. We're looking for that third corner. So having those guys compete and watching them competing to get better every day, it makes the whole group want to get better."
Williams and fellow senior Faion Hicks project to be the top two corners this fall but, according to defensive coordinator Jim Leonhard, UW's defense spent 70% of its plays in nickel last season, meaning depth at cornerback becomes more important.
Hicks took over as the slot cornerback, or nickel, last season and is likely to fill that role again. But Hicks has been limited during spring practices due to injuries to both legs, so Engram and Smith have been in the rotation at both the slot and outside cornerback positions.
"Honestly, I feel best at both positions," said Smith, a junior who has played in 24 games. "I've had a lot of reps at the nickel and at corner. So just those reps have helped me just be comfortable and be able to play."
The additional looks, especially against the UW's top offensive unit, have helped Engram, a sophomore who played all seven games in 2020, level out his approach to each snap.
"I've just seen more consistency in my off technique, press technique," he said. "Getting those reps have been really valuable to get the consistency under my belt."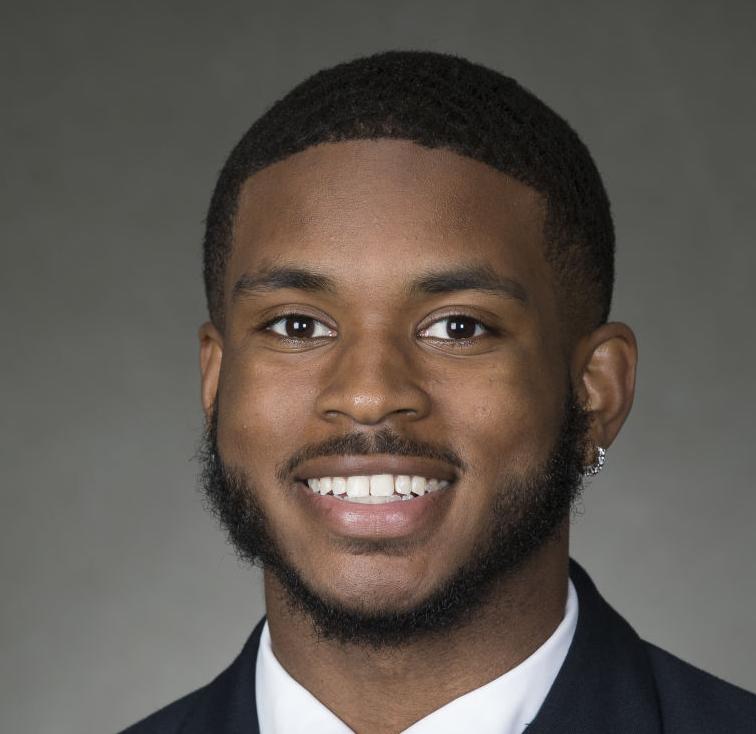 Leonhard was clear when speaking with reporters earlier this offseason that he wanted to see competition at the cornerback spots, and has said over the past two seasons he'll ride the hot hand of whoever is practicing and playing the best.
"I'm not afraid to play guys — we have a lot of depth, there's a number of players that were ready to play," Leonhard said. "I'm really excited for the corner group to just come out here and continue to battle."
UW coach Paul Chryst adjusted the makeup of his coaching staff in an effort to give the cornerback group extra attention. He hired Hank Poteat as the position coach, and his influence is already being felt in the finer details he's able to address with players. All four corners who spoke with reporters Monday indicated Poteat had improved their press coverage technique in his nine weeks on the job.
Poteat's seen Engram and Smith grow in his short time around them.
"I think they're ready," he said. "They want to get on the field.
"They're doing a good job of retaining the information and understanding where they fit within the defense. They're starting to pick up the techniques and understanding how to read the receivers. I think they're doing a real good job for us. They're play hard. Those are two of the guys I would say are really tough mentally. Being in that position, just challenging receivers, being able to play guys in the box, receivers off the ball, and then be able to now transition and go back outside."
The cornerback group has been one of the most visibly collaborative during spring practices, as players go through plays on the sideline and point out different keys to look for in a receiver's route.
Although they're competing, Engram and Smith have been on the field together often this spring.
"I love working with Dean, with Dean-o," Smith said. "He's a real guy, he's a competitor. I'm looking to get better every day. He pushes me, I push him. I think we're a great team."
If Engram and Smith continue their trajectory and make an impact this fall, they'll be two more examples of UW's development system paying dividends. Both were three-star recruits in high school and paid their dues, setting up the opportunities ahead.
"I think that Dean Engram and Alex have been doing a great job of taking the coaching and in trusting that," Chryst said. "You can now start to see that progression. It's not to say the other guys aren't taking the coaching, but I think that you're starting to see some consistency in them."
---
A game-by-game look at the Badgers' 2021 football schedule
WEEK 1: vs. Penn State
All-time series: UW trails 9-10
Last meeting: UW lost 22-10 in 2018
Key returner: WR Jahan Dotson posted five games of over 100 yards receiving and was a catalyst of the team's four-game winning streak to end last season
Note: The Nittany Lions' losing season last year was their first under coach James Franklin and the program's second since 2004
WEEK 2: vs. Eastern Michigan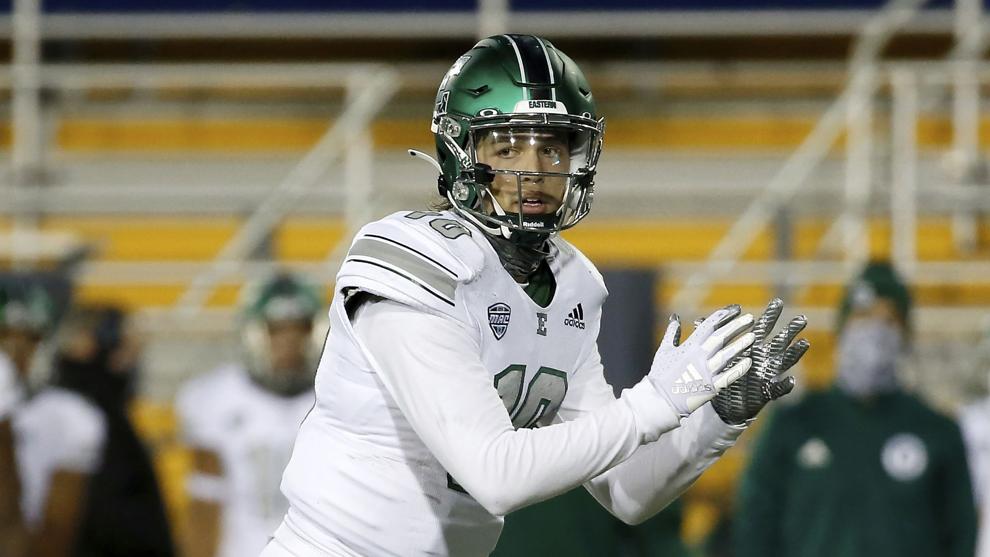 All-time series: UW leads 3-0
Last meeting: UW won 24-3 in 1996
Key returner: QB Preston Hutchinson averaged 277 yards per game last season
Note: The Eagles have had two winning seasons since 2010
WEEK 3: vs. Notre Dame (Soldier Field, Chicago)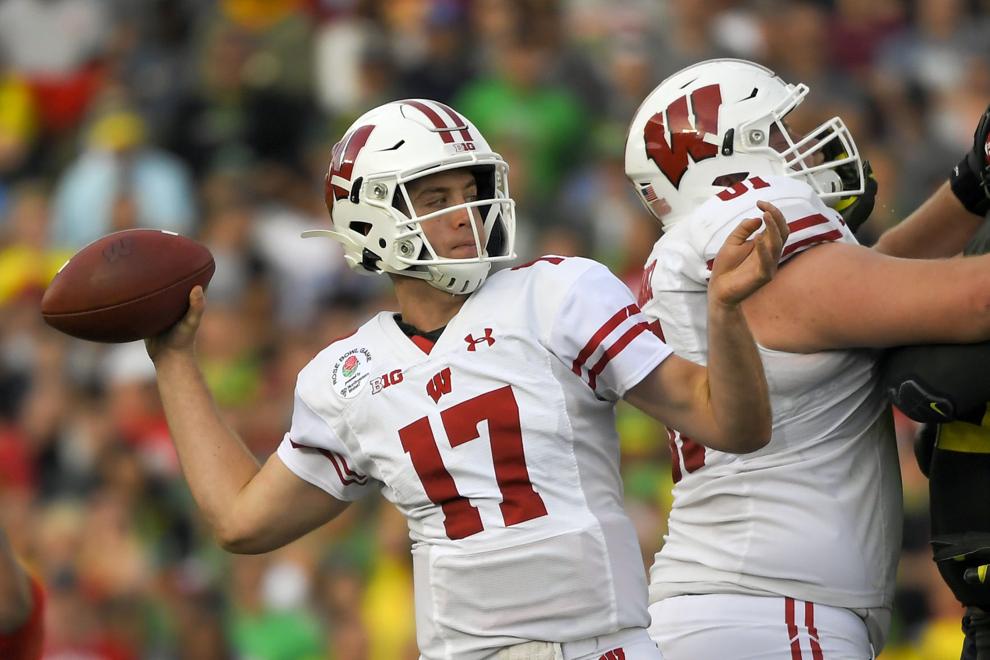 All-time series: UW trails 6-8-2
Last meeting: UW lost 31-7 in 1964
Key returner: Safety Kyle Hamilton, who led the Irish in tackles and had six pass breakups last season
Note: Former Badgers QB Jack Coan will be in the running to be the starting QB for the Irish after transferring this winter
WEEK 4: vs. Michigan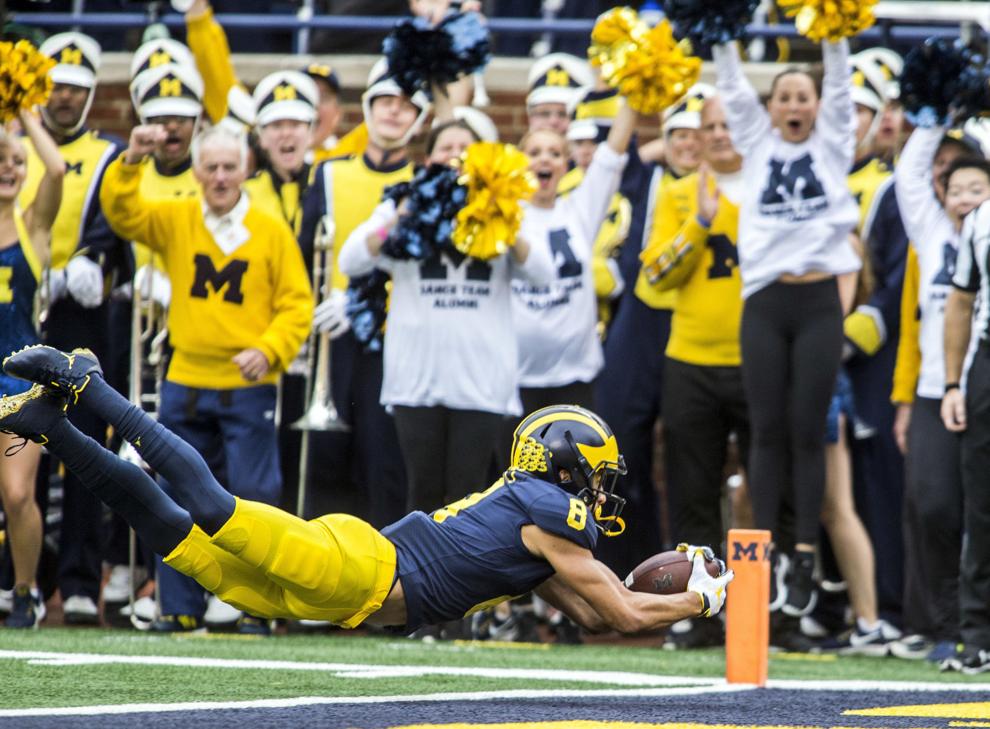 All-time series: UW trails 17-51-1
Last meeting: UW won 49-11 on Nov. 14, 2020
Key returner: WR Ronnie Bell was a bright spot on an offense that struggled with inconsistent quarterback play
Note: Despite the Wolverines' 2-4 season, the program extended the contract of coach Jim Harbaugh and posted the second-best recruiting class in the conference
WEEK 5: at Illinois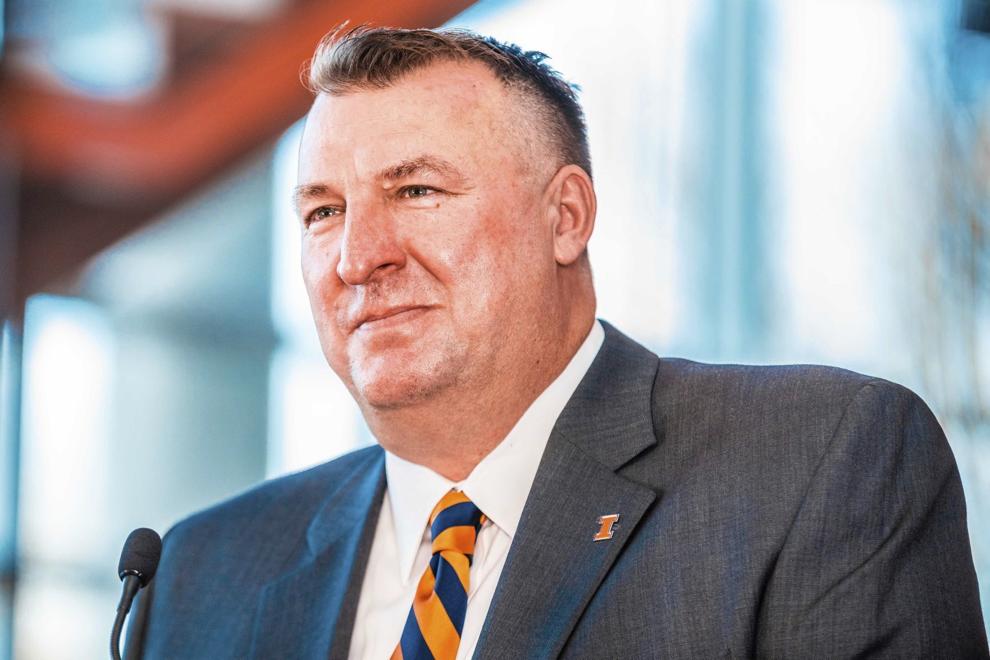 All-time series: UW leads 43-37-7
Last meeting: UW won 45-7 on Oct. 23, 2020
Key returner: QB Brandon Peters, who gives the Illini some stability under center while they adjust to a new coaching staff. The Illini are looking to bounce back from a tough 2020 that included a COVID-19 diagnosis
Note: First-year coach Bret Bielema, the former UW coach, has said he envisions a three-man front for the defense, a major shift that already has prompted the transfer of DE Owen Carney Jr.
WEEK 6: vs. Army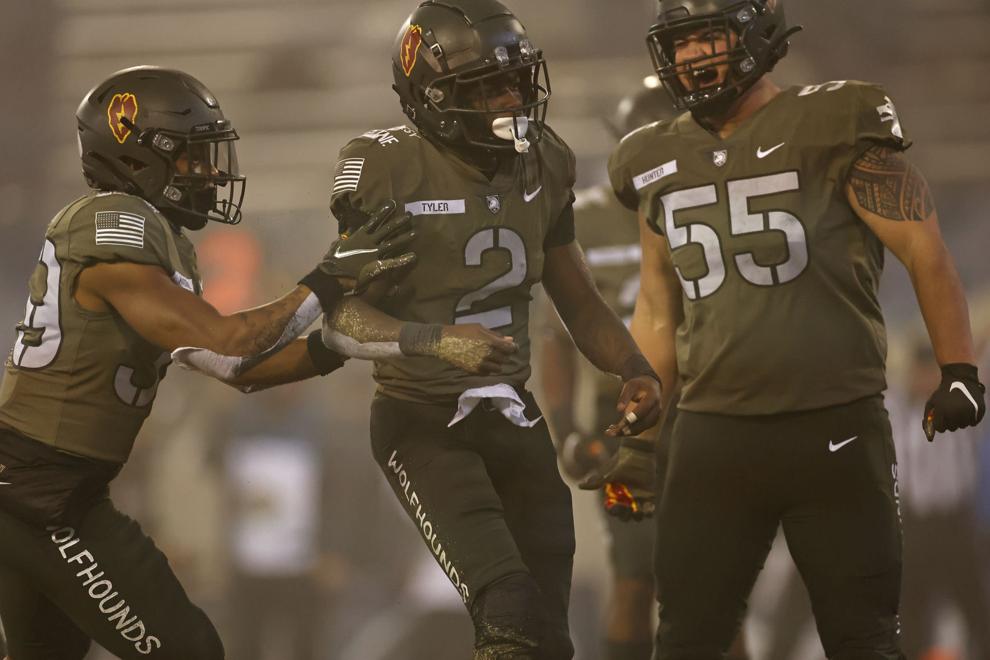 All-time series: First meeting
Key returner: QB Tyhier Tyler (above), who led the Black Knights in rushing (578 yards) despite only playing in seven of their 12 games
Note: This could be a difficult test for the Badgers, preparing for a triple-option attack in the middle of the conference season
WEEK 7: at Purdue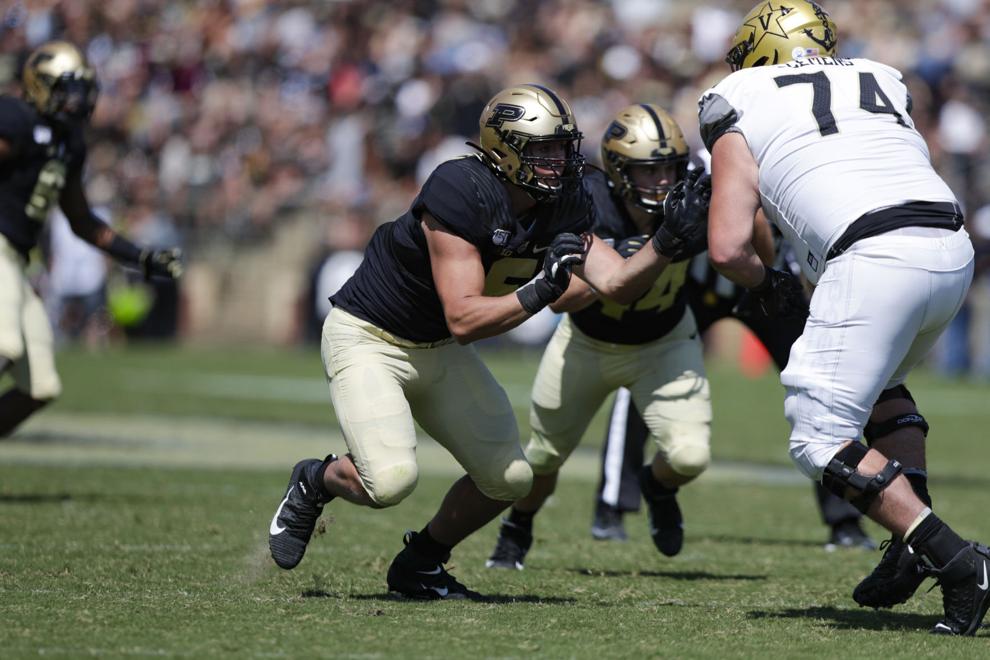 All-time series: UW leads 50-29-8
Last meeting: UW won 45-24 in 2019
Key returner: DE George Karlaftis (above), who was sidelined by injuries last season but is a potential game-wrecker off the edge. He helped land his younger brother Yanni Karlaftis, a four-star OLB who is the highest-ranked player in Purdue's class and was considering UW
Note: Last season's game was canceled due to UW's COVID-19 outbreak, but the Badgers haven't lost to Purdue since 2003
WEEK 8: vs. Iowa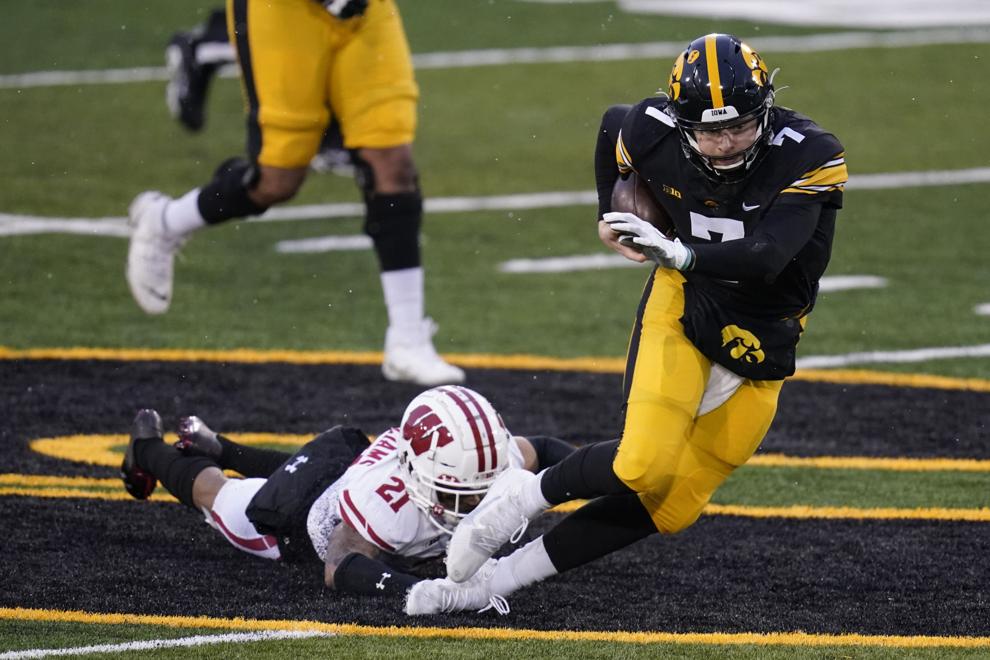 All-time series: UW leads 48-44-2
Last meeting: UW lost 28-7 on Dec. 12, 2020
Key returner: QB Spencer Petras, made strides in first year as a starter, but with defense losing studs up front and the offense losing playmaker Ihmir Smith-Marsette, Petras will be asked to do more
Note: Iowa's win over the Badgers at Kinnick Stadium was just their second in the rivalry since 2010
Week 9: at Rutgers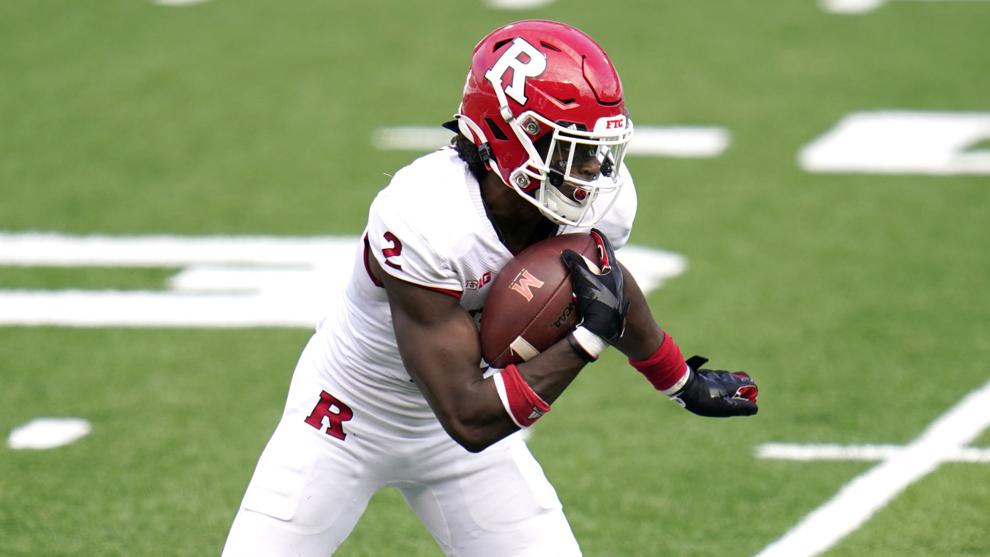 All-time series: UW leads 3-0
Last meeting: UW won 31-17 in 2018
Key returner: WR/KR Aron Cruickshank (above) — who transferred from UW last season — provided a number of big plays in the return game en route to winning the league's returner of the year award and was the team's second-leading receiver.
Note: UW has only surrendered 27 points in three matchups against the Scarlet Knights
WEEK 10: vs. Northwestern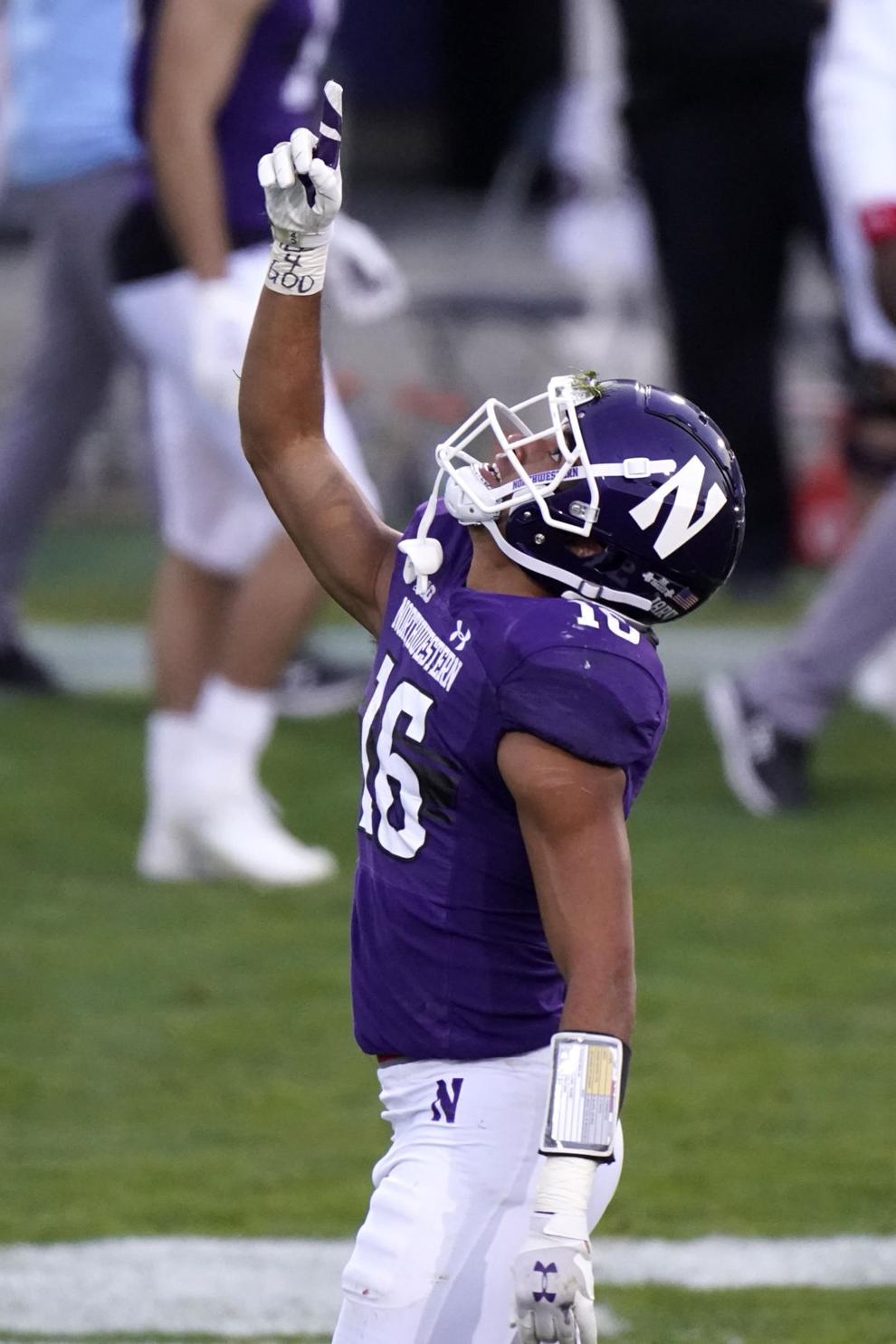 All-time series: UW leads 60-37-5
Last meeting: UW lost 17-7 on Nov. 21, 2020
Key returner: Safety Brandon Joseph (above), earned All-American honors as a freshman after tallying six interceptions, eight pass breakups and 56 total tackles
Note: Longtime defensive coordinator Mike Hankwitz — a former assistant coach at UW — retired after last season
WEEK 11: vs. Nebraska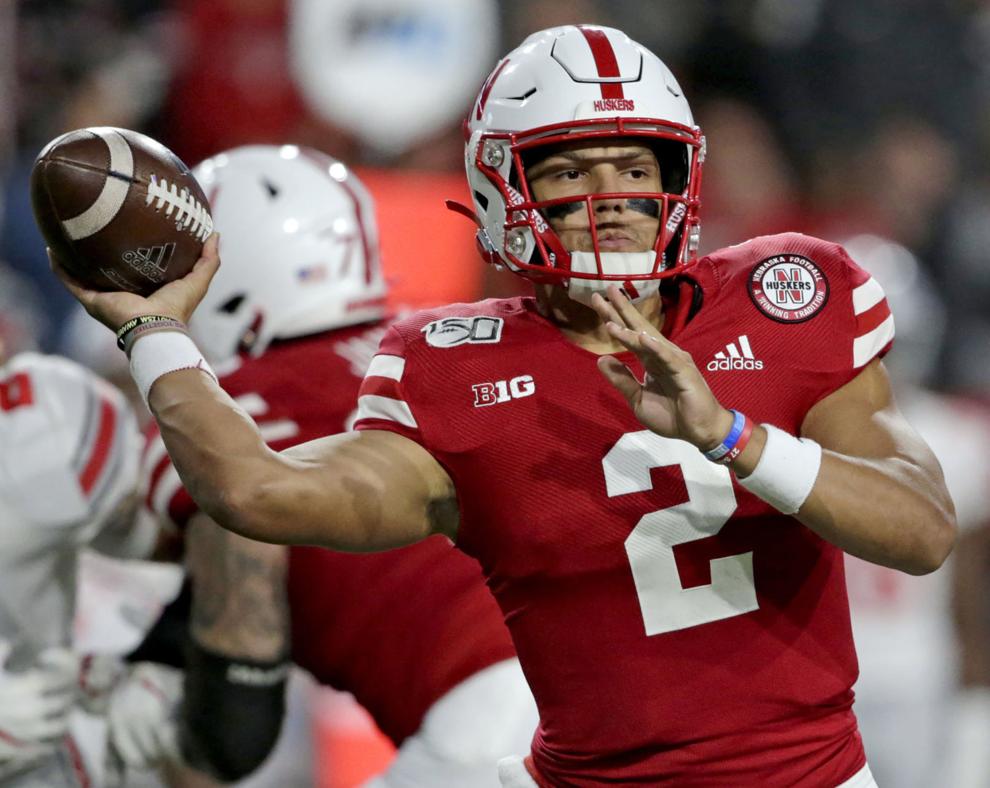 All-time series: UW leads 10-4
Last meeting: UW won 37-21 in 2019
Key returner: QB Adrian Martinez (above), who battled for his position with Luke McCaffrey last season, comes into the season as the presumed starter after McCaffrey announced he was transferring
Note: UW has an 18-point average margin of victory over Nebraska in its seven-game win streak over the Huskers
WEEK 12: at Minnesota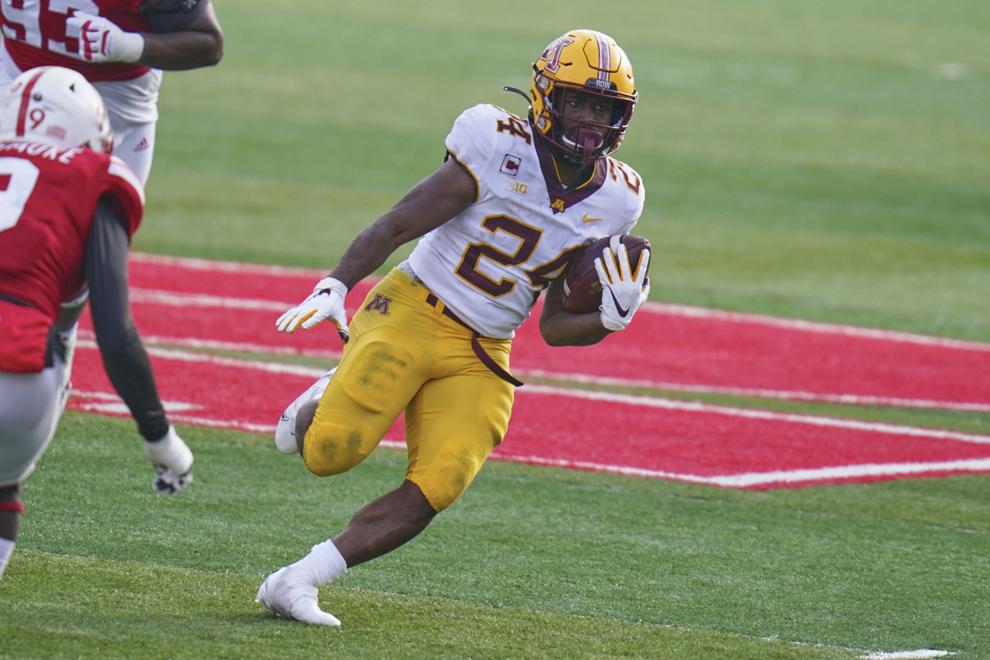 All-time series: UW leads 62-60-8
Last meeting: UW won 20-17 in OT on Dec. 19, 2020
Key returner: RB Mo Ibrahim (above), winner of the Big Ten's running back of the year award last season, scored 15 touchdowns and set multiple program records last season
Note: The Gophers have attacked the transfer market hard, landing seven transfer players this winter