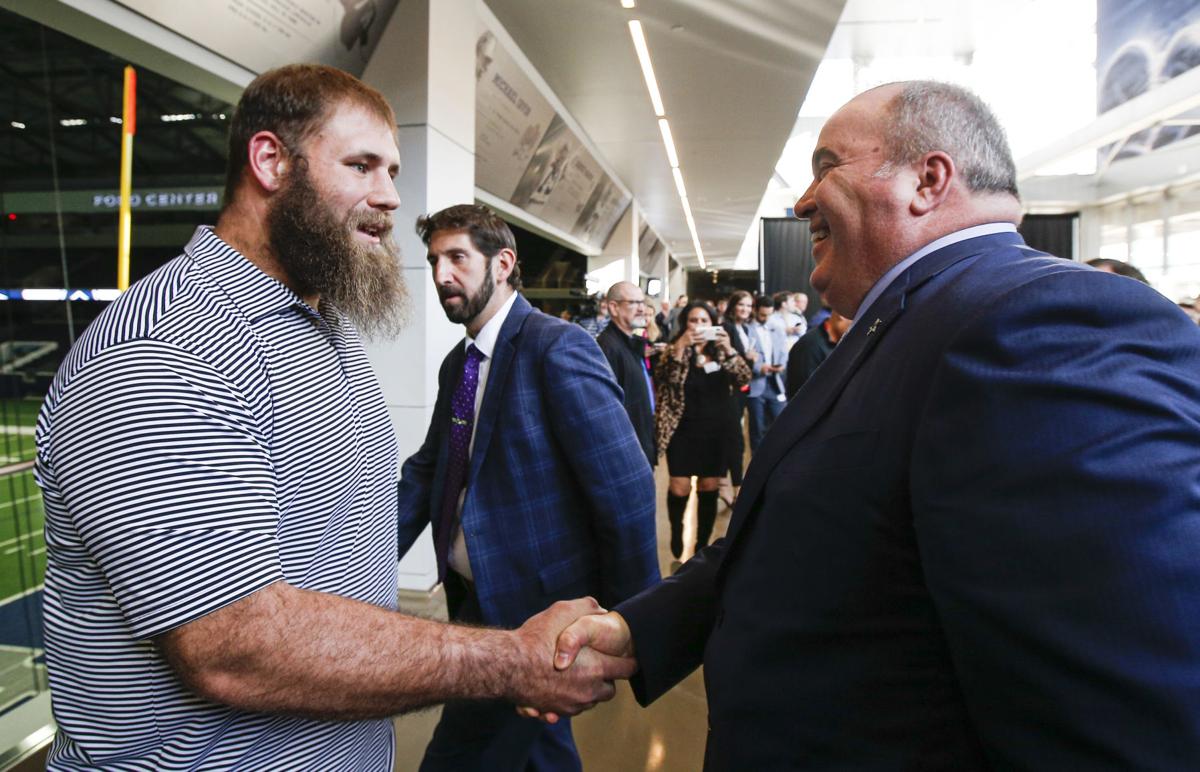 Former University of Wisconsin offensive lineman Travis Frederick retired Monday after a seven-year career in the NFL.
The Sharon, Wisconsin, native who played his entire pro career with the Dallas Cowboys posted on Twitter he no longer wished to play after battling Guillain-Barré syndrome. The disease, which is an immune system disorder that damages the peripheral nervous system, forced the All-Pro center to sit out the 2018 season.
He played last year and was a Pro Bowl selection for the fifth time in career, but he said the fight took its toll.
"That experience forced me to reevaluate my life priorities. I spent much of that year thinking about both the past and future. I realized how fortunate I was to play a game for a living. I realized how fortunate I was to make friends and become teammates with some great men. Most of all, I realized the importance of my family and how much I want to be there for their peaks and valleys as they were for me," the 29-year-old Frederick wrote.
"I made my return to the field, played well overall, and was selected to the Pro Bowl, but it was a difficult year for me. Each day I faced a struggle: I could no longer perform at my highest level. Playing "well" is not what I expect of myself and is not what my teammates deserve. Because of this, I know my days as a football player are done. I am proud of what I have accomplished in my career, and I walk away with head held high."
Frederick was a star in multiple sports at Big Foot High School before joining the Badgers.
He played in 27 games over two years for UW, leaving after his junior season for the NFL. Frederick led the way for Montee Ball in his two seasons as the starting center (2011-12), helping Ball amass 3,753 yards in those years. Frederick helped UW win back-to-back Big Ten Conference championships and played in two Rose Bowls.
---
31 former Wisconsin Badgers who were first-round NFL Draft picks
1937: Ed Jankowski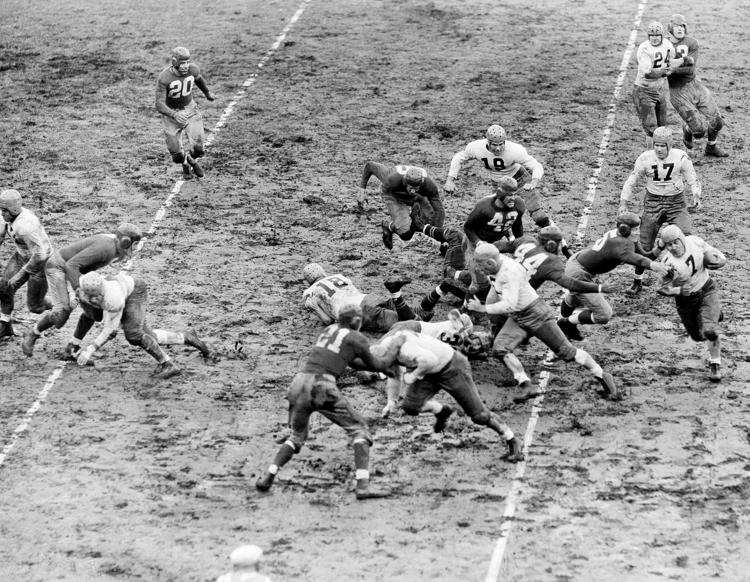 Draft: Jankowski was selected as the ninth overall pick by the Green Bay Packers.
Career: Jankowski played five seasons as a fullback in the NFL, starting 11 games in 50 appearances. He rushed for 1,002 career yards with eight touchdowns and was selected to the Pro Bowl in 1939. He'd be inducted into the Packers' Hall of Fame. 
1941: George Paskvan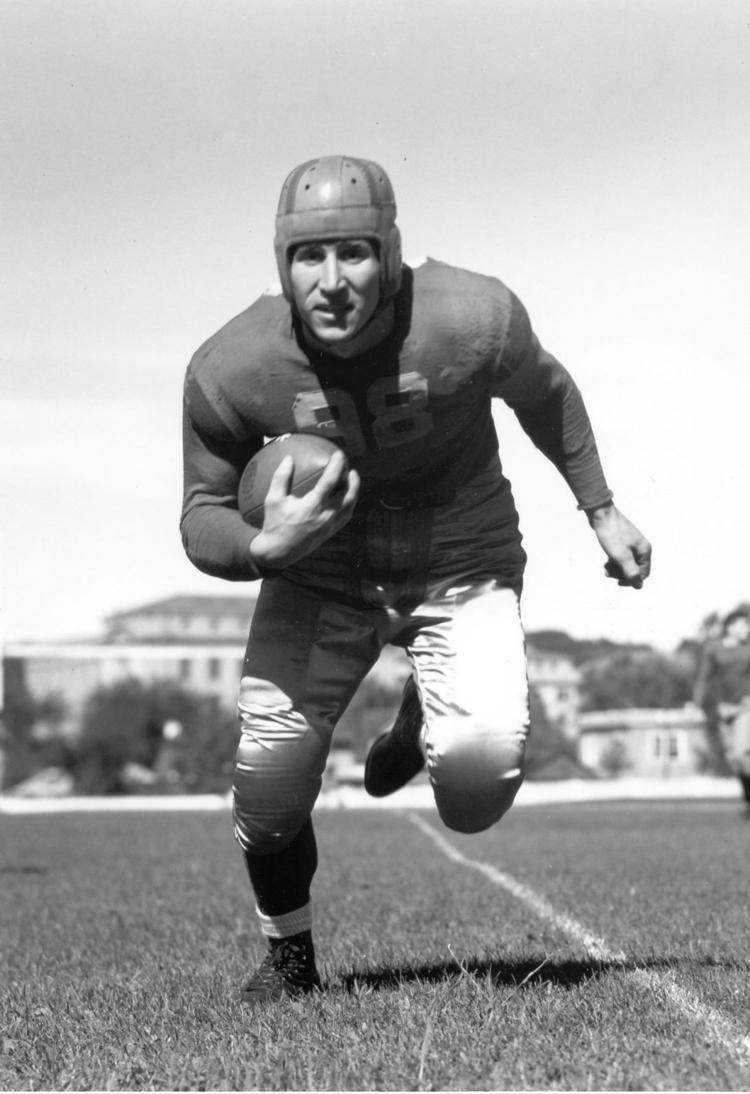 Draft: Paskvan was selected as the seventh overall pick by the Green Bay Packers.
Career: Paskvan played just one season in the NFL (1941), starting three games and rushing for 116 yards on 38 attempts 
1944: Pat Harder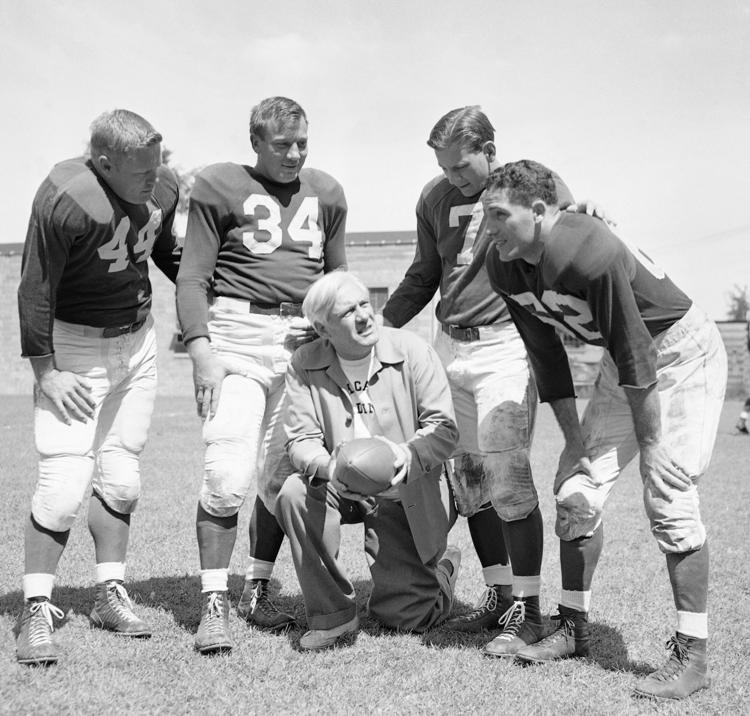 Draft: Harder was taken as the second overall pick by the Chicago Cardinals, the highest a Badger player has ever been taken in the draft.
Career: Harder played eight seasons in the NFL as a fullback and kicker. He rushed for 3,016 career yards and 33 touchdowns while also recording 864 receiving yards and five touchdown receptions. He led the NFL in scoring from 1947-49, making 198 of his 204 career extra-point attempts. He was named the 1948 NFL MVP by the United Press International and was selected to two Pro Bowls. 
1945: Elroy Hirsch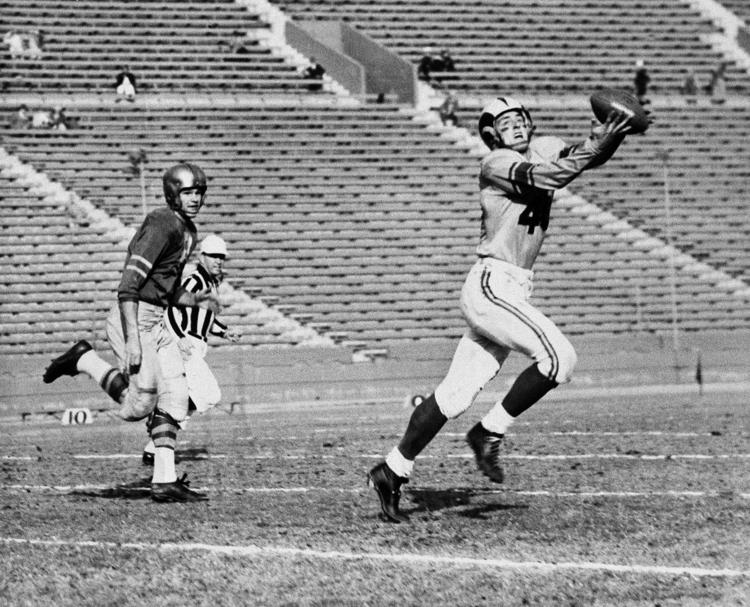 Draft: Hirsch was selected as the fifth overall pick by the Cleveland Rams. 
Career: Hirsch played three seasons with the Chicago Rockets in the All-America Football Conference before finishing with the Los Angeles Rams. In 1951, he set a then-NFL record with 1,495 receiving yards and 17 touchdowns. Hirsch was named a First-Team All-Pro in 1951 and 1953. Overall, he recorded 7,029 receiving yards and 60 touchdowns and was inducted into the Hall of Fame in 1968. 
1947: Don Kindt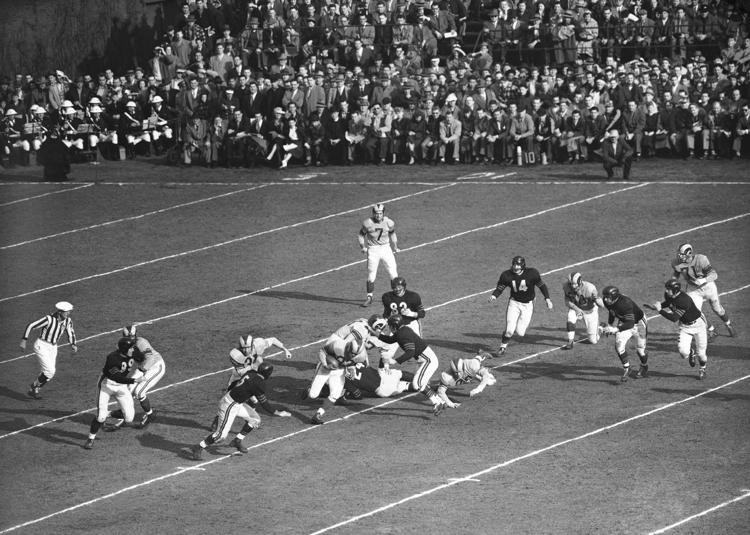 Draft: Kindt was selected with the 11th overall selection by the Chicago Bears. 
Career: Kindt played nine seasons in the NFL as a defensive back and fullback. He rushed for 586 career yards with four touchdowns, but made his mark on defense. He had 21 interceptions, including six in 1953, when he was named to the Pro Bowl. 
1948: Jug Girard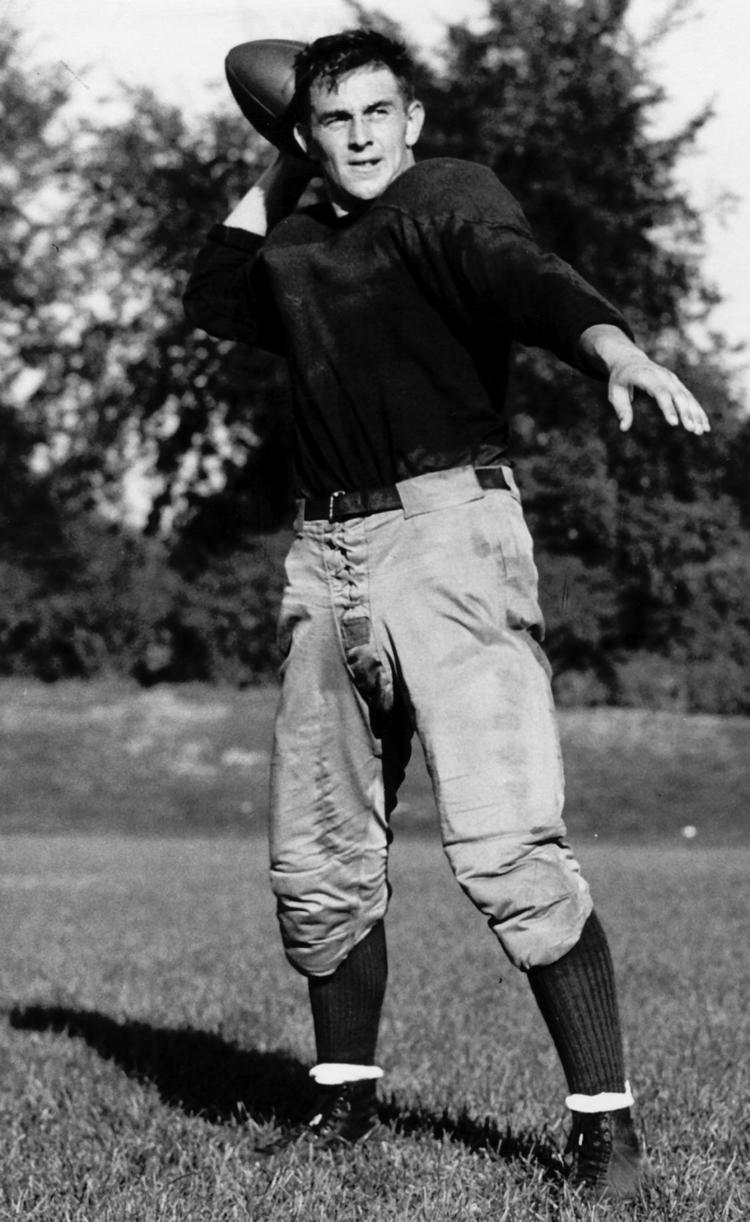 Draft: Girard was selected by the Green Bay Packers with the seventh overall pick.
Career: He played 10 years in the NFL as an all-purpose player, seeing action in 114 total games with the Packers, Lions and Steelers. For his career, Girard rushed for 703 total yards and also had 1,838 receiving yards with 18 total touchdowns. He started 10 games at quarterback for the Packers in 1949, throwing for 881 yards and four touchdowns with 12 interceptions. Girard also averaged 40.1 yards per punt for his career and made eight interceptions on defense. 
1955: Alan Ameche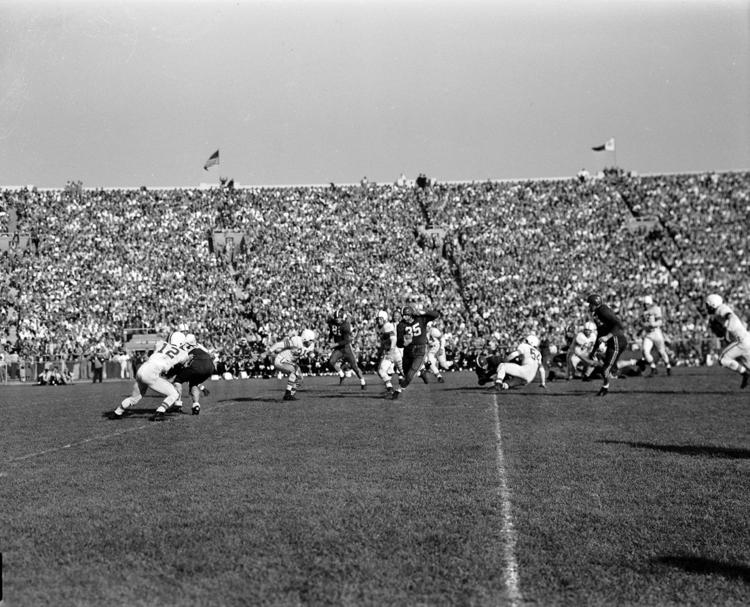 Draft: Ameche was selected by the Baltimore Colts as the third overall pick.
Career: Ameche played six seasons as a fullback in the NFL and was named to the Pro Bowl in his first four years in the league. he ran for 4,045 career rushing yards and also had 733 receiving yards with 44 total touchdowns. He led the league in rushing in his rookie season with 961 yards and nine touchdowns. 
1963: Pat Richter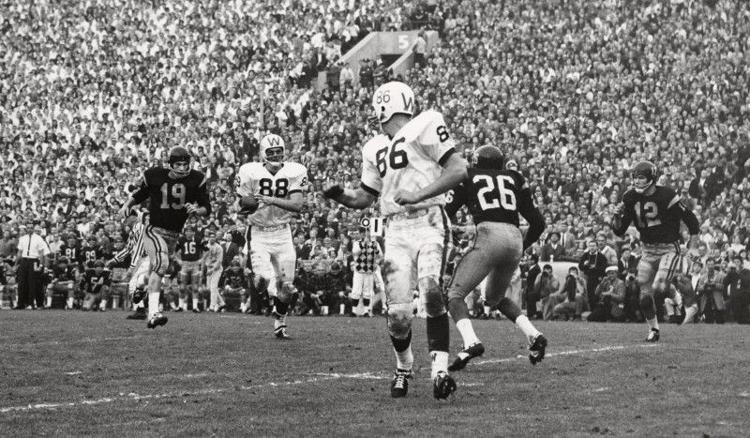 Draft: Richter was selected with the seventh overall pick by the Washington Redskins. 
Career: He played in 103 games over eight years as a punter and tight end. Richter averaged 42.0 yards per punt in his first five seasons. He also finished his career with 1,315 receiging yards and 14 touchdowns, including nine in 1968. 
1976: Dennis Lick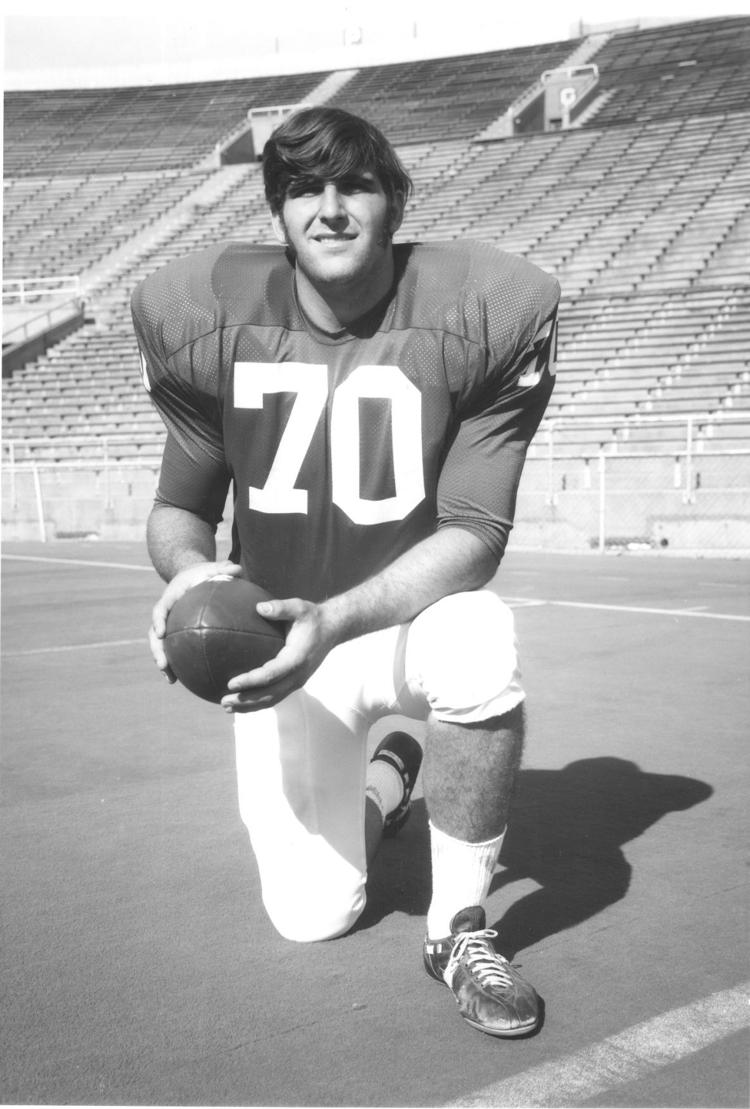 Draft: Lick was selected with the eighth overall pick by the Chicago Bears. 
Career: Lick played six years in the NFL as a right tackle. He started 74 games for the Bears, including every game from 1977-1980. 
1980: Ray Snell
Draft: Snell was selected as the 22nd overall pick by the Tampa Bay Buccaneers.
Career: Snell played six years in the NFL as an offensive lineman. He played in 65 games with 42 starts, including 23 in his first two seasons with Tampa Bay. Snell finished his career with Pittsburgh and Detroit. 
1985: Al Toon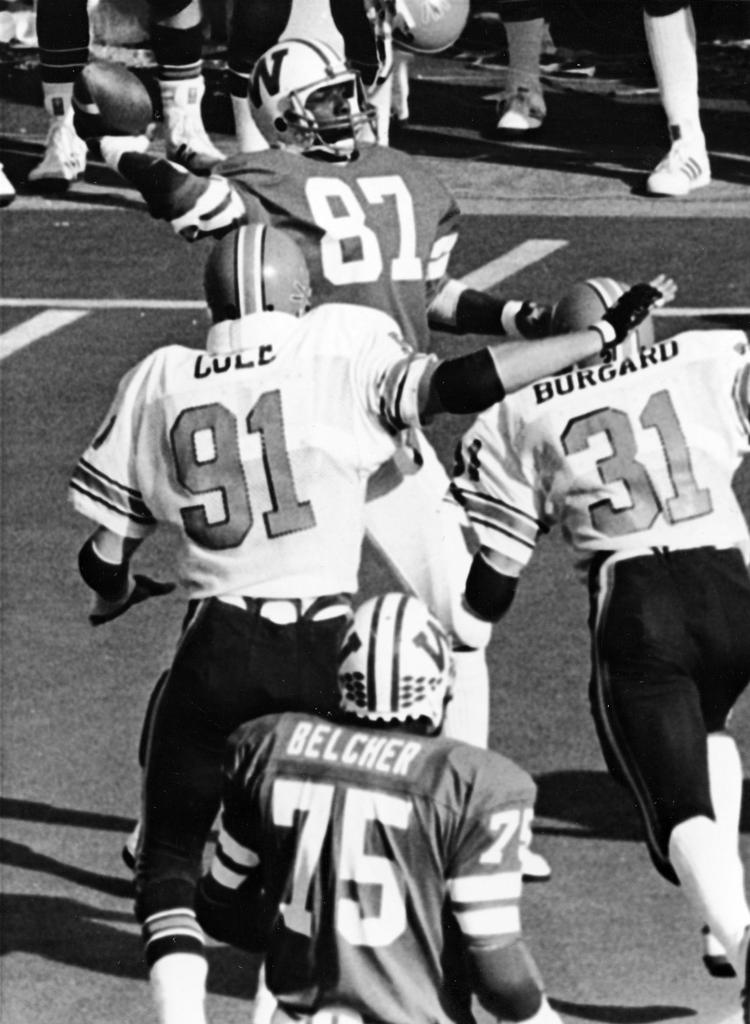 Draft: Toon was picked as the 10th overall selection by the New York Jets. 
Career: Toon played eight seasons in the NFL and was a three-time Pro Bowl selection from 1986-88. He amassed 6,605 receiving yards with 31 touchdonws in 107 games played. Toon recorded two years with 1,000-plus receiving yards in 1986 and 1988.
1985: Richard Johnson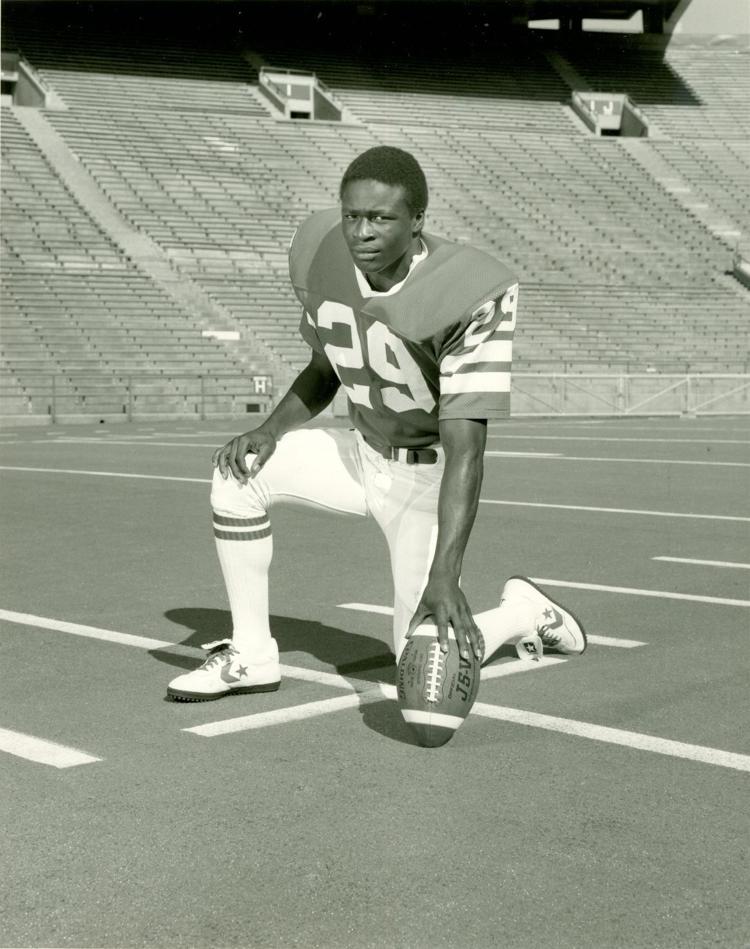 Draft: Johnson was selected with the 11th overall pick by the Houston Oilers, one spot behind Al Toon.
Career: Johnson played eight years in the NFL, all with the Oilers. He appeared in 98 games with 37 starts and had 15 career interceptions, including one returned for a touchdown. He made eight interceptions alone in 1990 when he started all 16 games. 
1985: Darryl Sims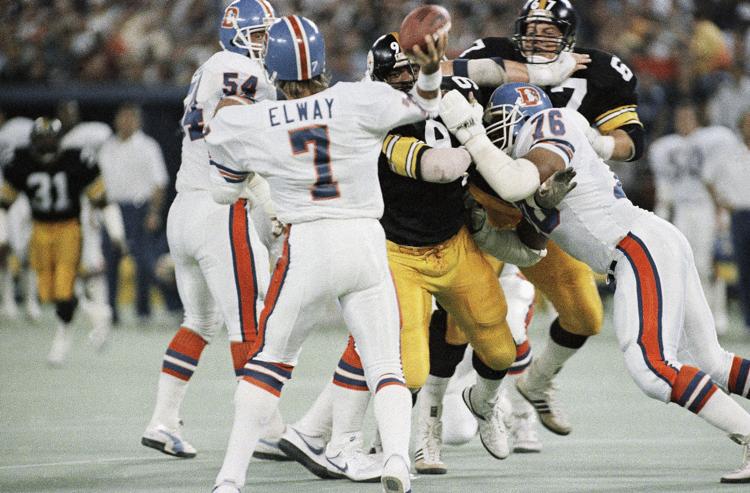 Draft: Sims was picked as the 20th overall selection by the Pittsburgh Steelers, marking the only time UW has had three first-round picks in the same draft.
Career: Sims played four seasons in the NFL, splitting time with Pittsburgh and Cleveland. He only started 10 games and recorded three sacks in his career with one fumble recovery. 
1988: Paul Gruber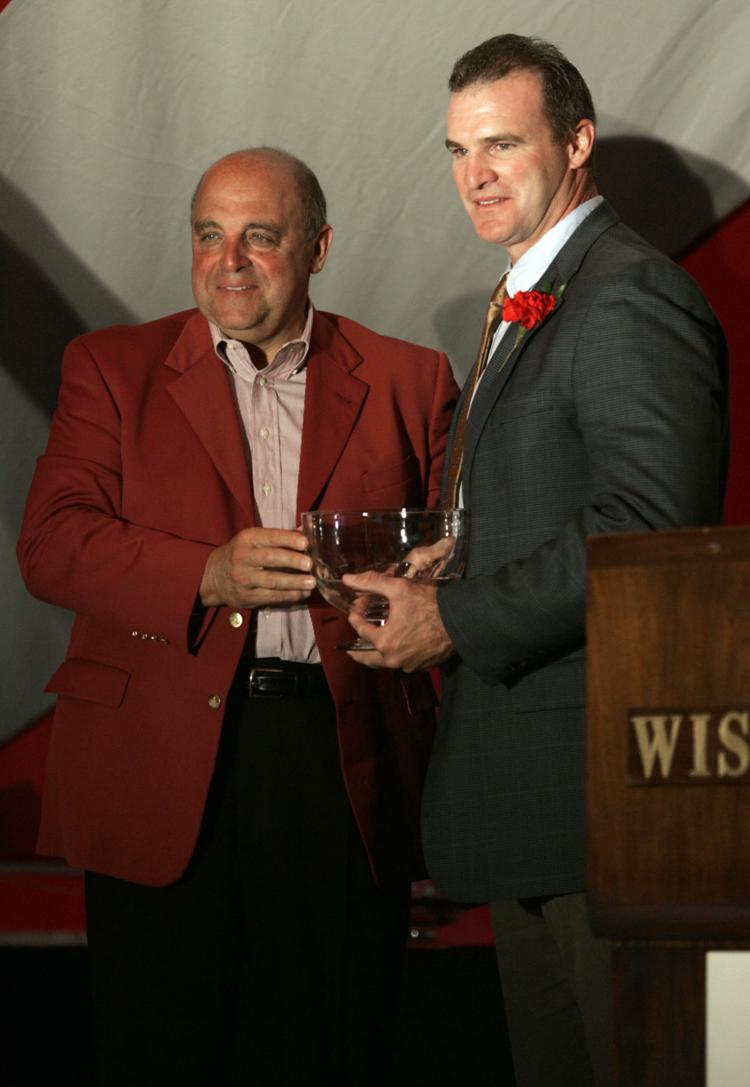 Draft: Gruber was taken with the fourth overall selection by the Tampa Bay Buccaneers. 
Career: Gruber played 12 seasons with Tampa Bay and started 183 games at left tackle. 
1992: Troy Vincent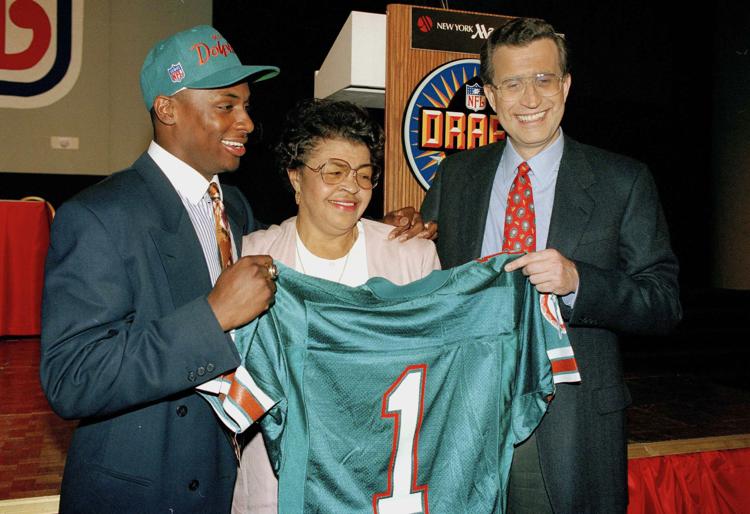 Draft: Vincent was taken as the seventh overall selection by the Miami Dolphins.
Career: Vincent played 15 years in the NFL, split between Miami, Philadelphia, Buffalo and Washington. He made the Pro Bowl five consecutive years from 1999-2003 and was named a First Team All-Pro selection in 2002. Vincent finished with 47 interceptions and 12 fumble recoveries in his career. 
1999: Aaron Gibson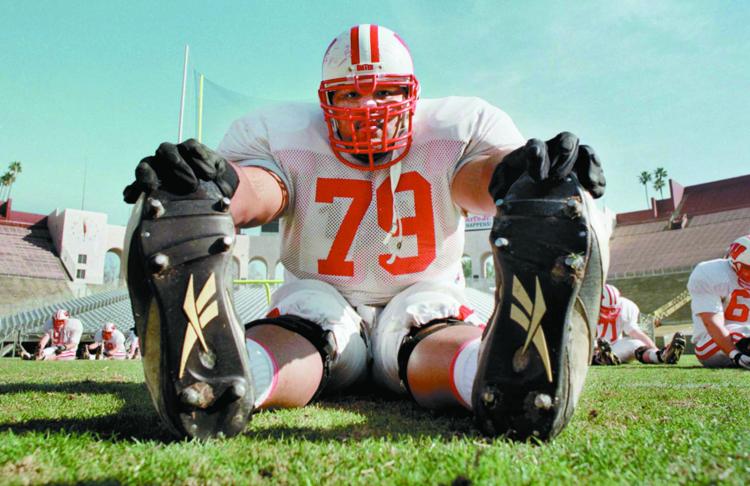 Draft: Gibson was selected with the 27th overall pick by the Detroit Lions.
Career: Gibson played in the NFL for five seasons after missing his rookie year with an injury. He was waived by Detroit during the 2001 and picked up by Dallas. After the Cowboys released Gibson in the 2002 season, he signed on with the Bears and started all 16 games in 2003. 
2000: Ron Dayne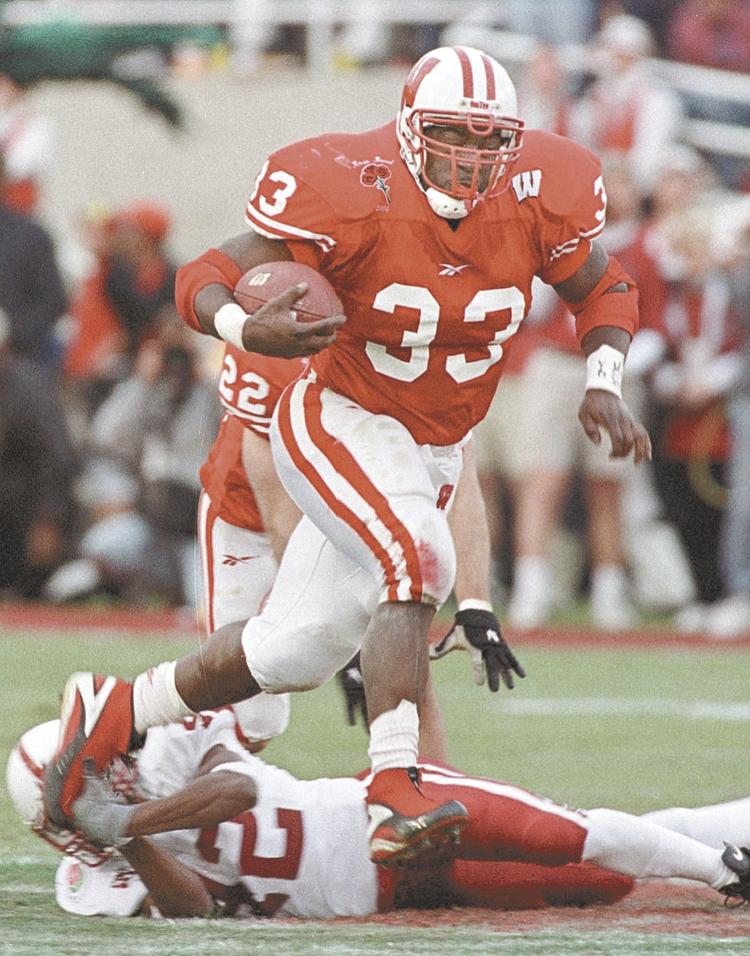 Draft: Dayne was selected with the 11th overall pick by the New York Giants.
Career: Dayne played seven seasons in the NFL, including the first four with New York. He ran for 3,722 yards, including 773 in his final year with the Houston Texans. Dayne also accounted for 28 touchdowns. 
2000: Chris McIntosh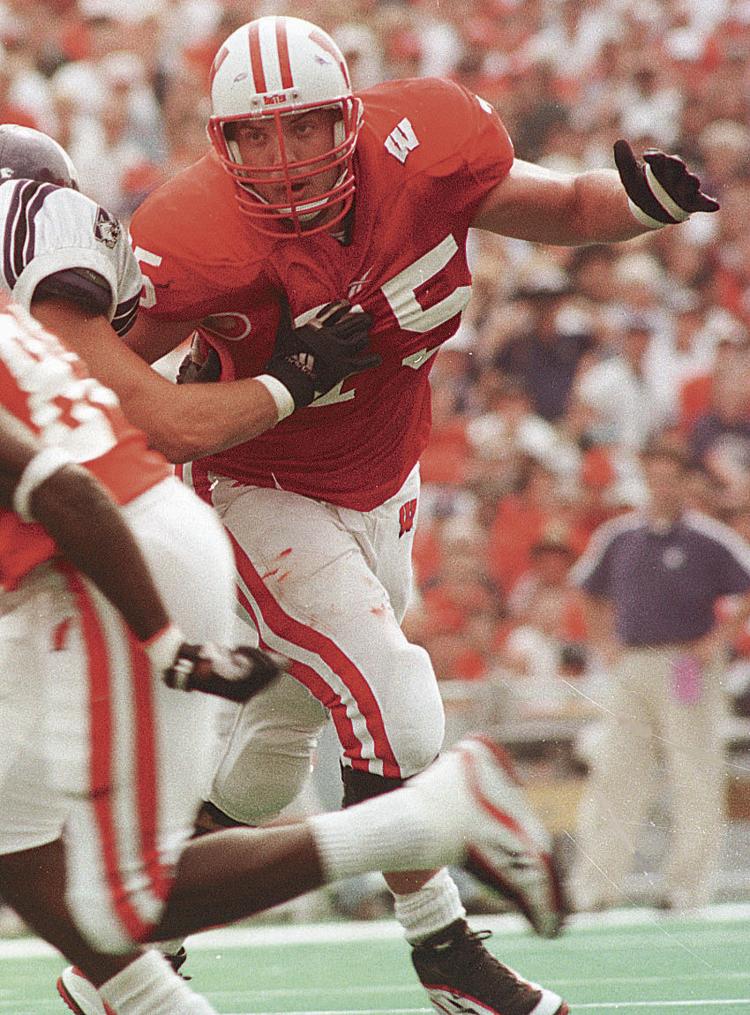 Draft: McIntosh was selected by the Seattle Seahawks with the 22nd overall selection.
Career: McIntosh lasted just two years because of injuries, making 13 starts on the offensive line with 24 appearances. 
2001: Jamar Fletcher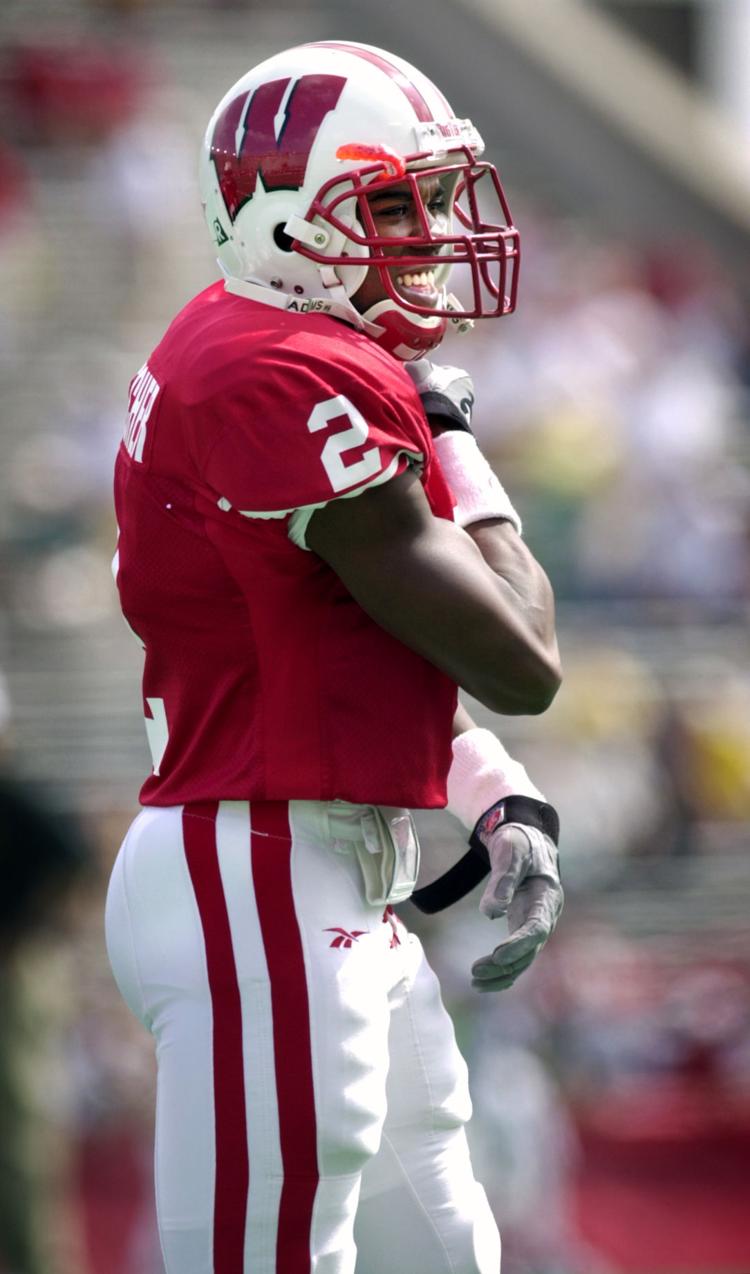 Draft: Fletcher was taken as the 26th overall selection by the Miami Dolphins.
Career: Fletcher played eight seasons in the NFL, but never developed into a full-time starter. He started just 12 games, but made seven interceptions and had 171 career tackles. 
2001: Michael Bennett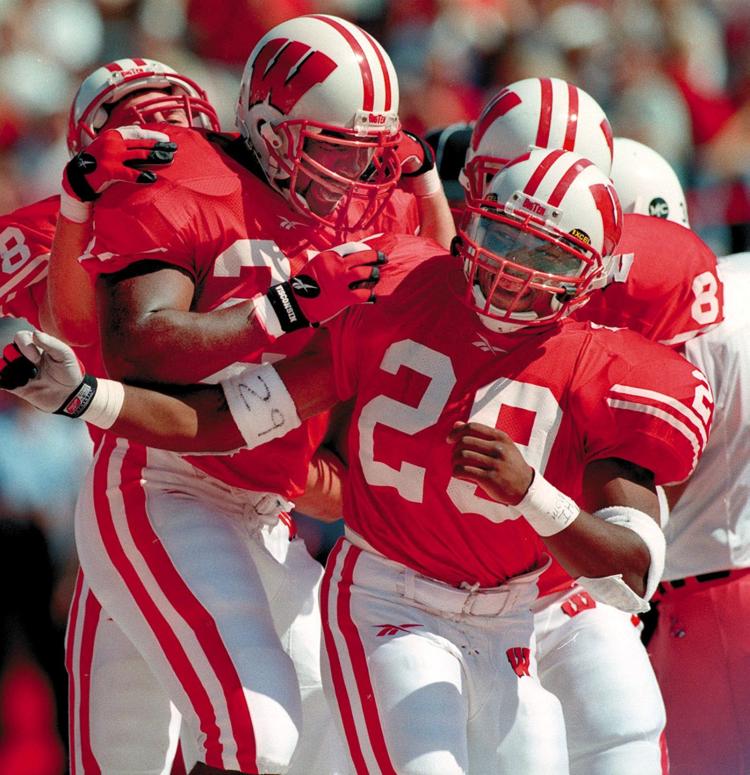 Draft: Bennett was selected by the Minnesota Vikings with the 27th overall selection.
Career: Bennett played 10 seasons in the NFL and was named to the Pro Bowl in 2002, his only season with more than 1,000 rushing yards. Overall, Bennett ran for 3,703 yards and 13 touchdowns, adding another 1,294 yards off 159 receptions. 
2002: Wendell Bryant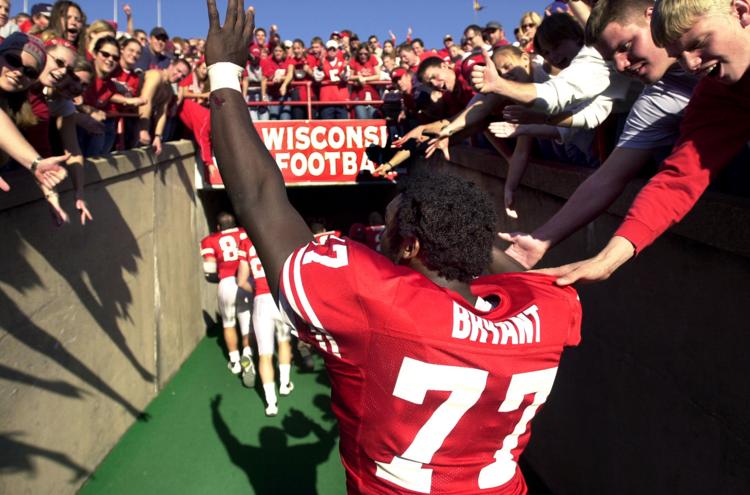 Draft: Bryant was selected as the 12th overall pick by the Arizona Cardinals.
Career: Bryant made just nine starts over three seasons with the Cardinals, recording 1.5 sacks and 28 total tackles. He was suspended for the 2005 season after violating the NFL's substance abuse policy and never played in the league again. 
2004: Lee Evans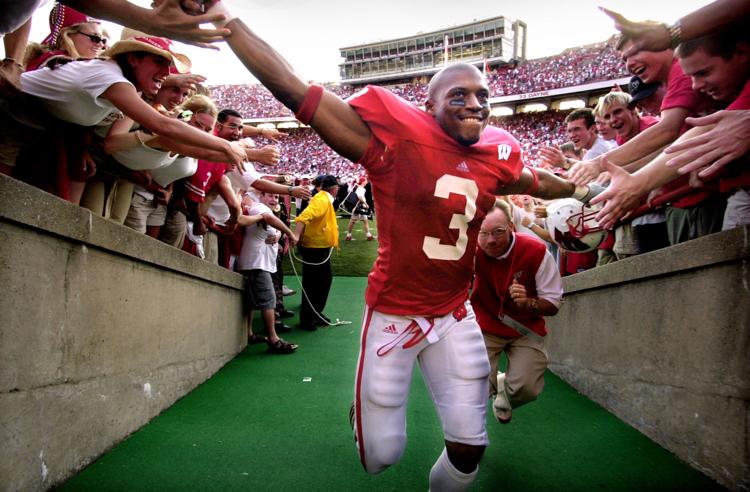 Draft: Evans was selected with the 13th overall pick by the Buffalo Bills.
Career: Evans played seven seasons in Buffalo and racked up more than 1,000 yards receiving in both the 2006 and 2008 seasons. He played one season in Baltimore in 2011, finishing his career with 6,008 receiving yards and 43 touchdowns. 
2005: Erasmus James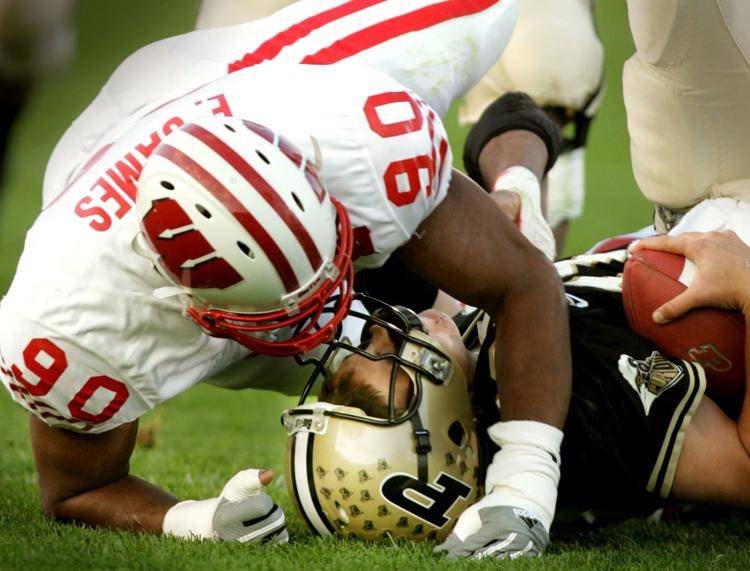 Draft: James was selected with the 18th overall pick by the Minnesota Vikings.
Career: James only played four seasons in the NFL, including the first three with Minnesota. He totaled five sacks and 30 tackles for his career before being released by Washington during the 2008 season. 
2007: Joe Thomas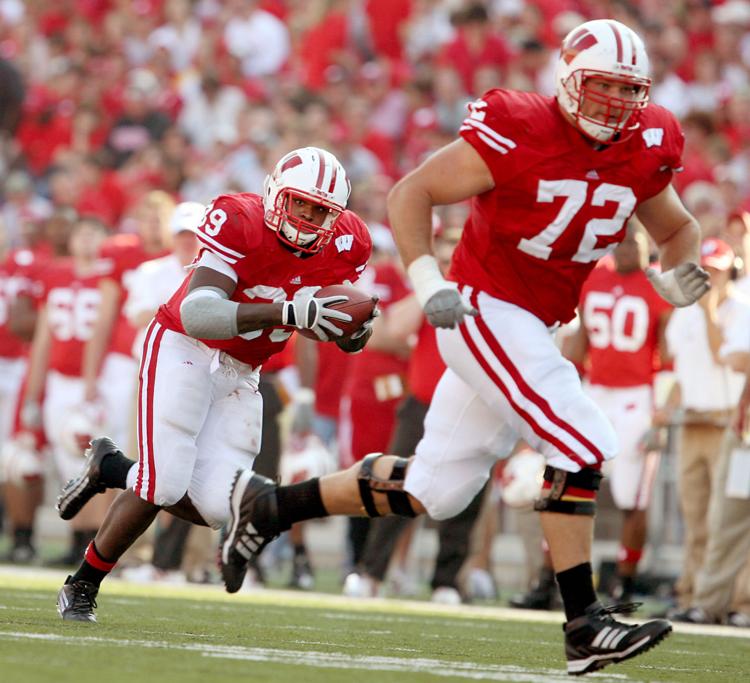 Draft: Thomas was selected by the Cleveland Browns with the third overall selection.
Career: Thomas has developed into one of the top offensive linemen in the league. In 10 seasons with Cleveland, he is a 10-time Pro Bowler & 6-time First-Team All-Pro. 
2011: J.J. Watt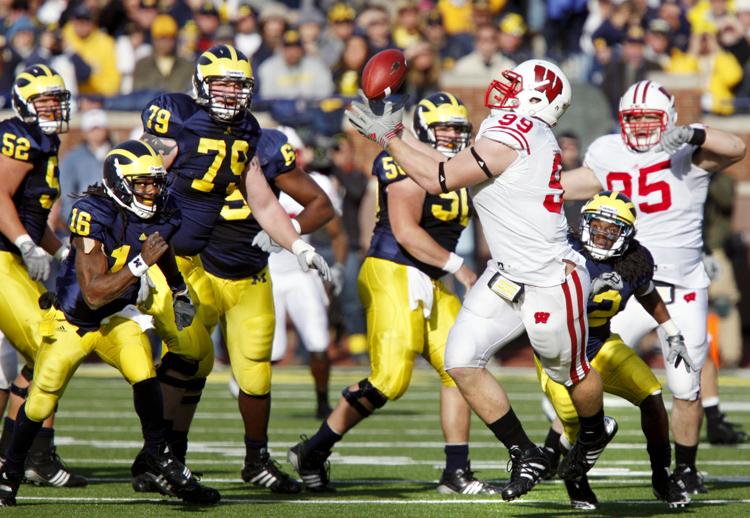 Draft: Watt was taken as the 11th overall selection by the Houston Texans.
Career: In six NFL seasons, Watt has made four Pro Bowls and been named the NFL's Defensive Player of the Year on three occasions. He has started 83 games, recorded 76.0 sacks with 299 total tackles and forced 15 fumbles. 
2011: Gabe Carimi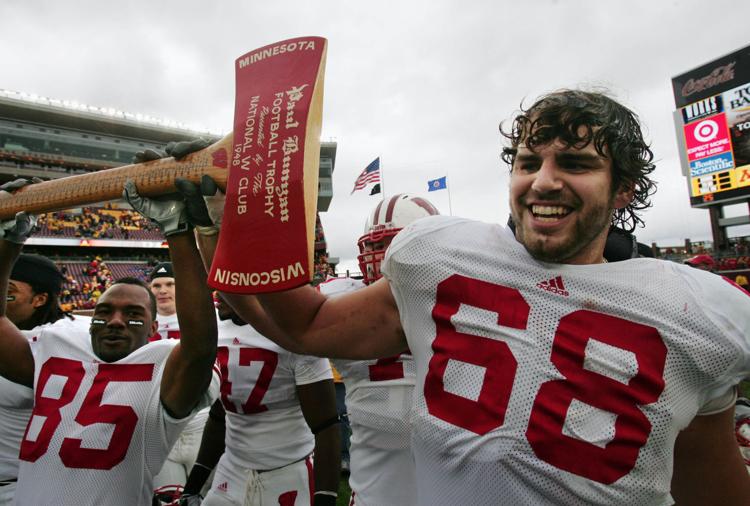 Draft: Carimi was selected by the Chicago Bears with the 29th overall selection.
Career: Carimi struggled in two seasons with Chicago, making 16 total starts. He was traded to Tampa Bay for a sixth-round draft pick prior to 2013 and didn't play in the 2015 season following a one-year stint with Atlanta in 2014.
2012: Kevin Zeitler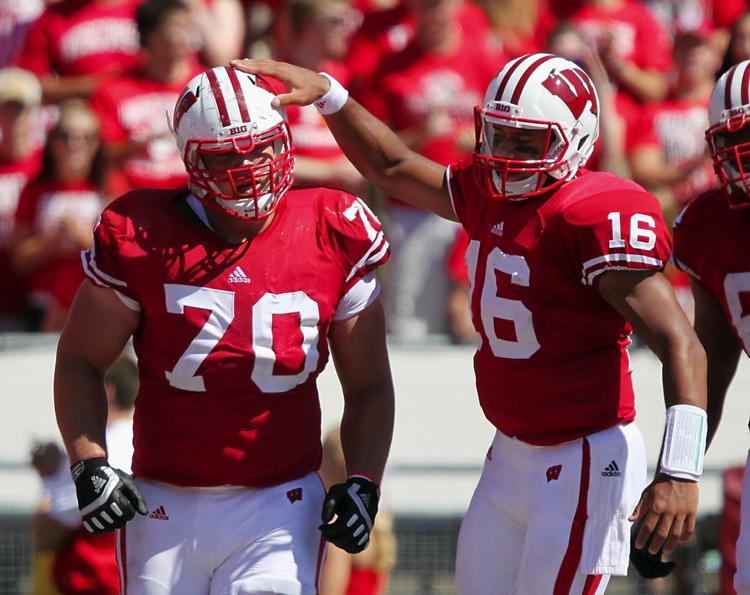 Draft: Zeitler was taken as the 27th overall selection by the Cincinnati Bengals.
Career: Zeitler has started 71 games over five seasons for the Bengals. Cincinnati has made the playoffs four of those years. 
2013: Travis Frederick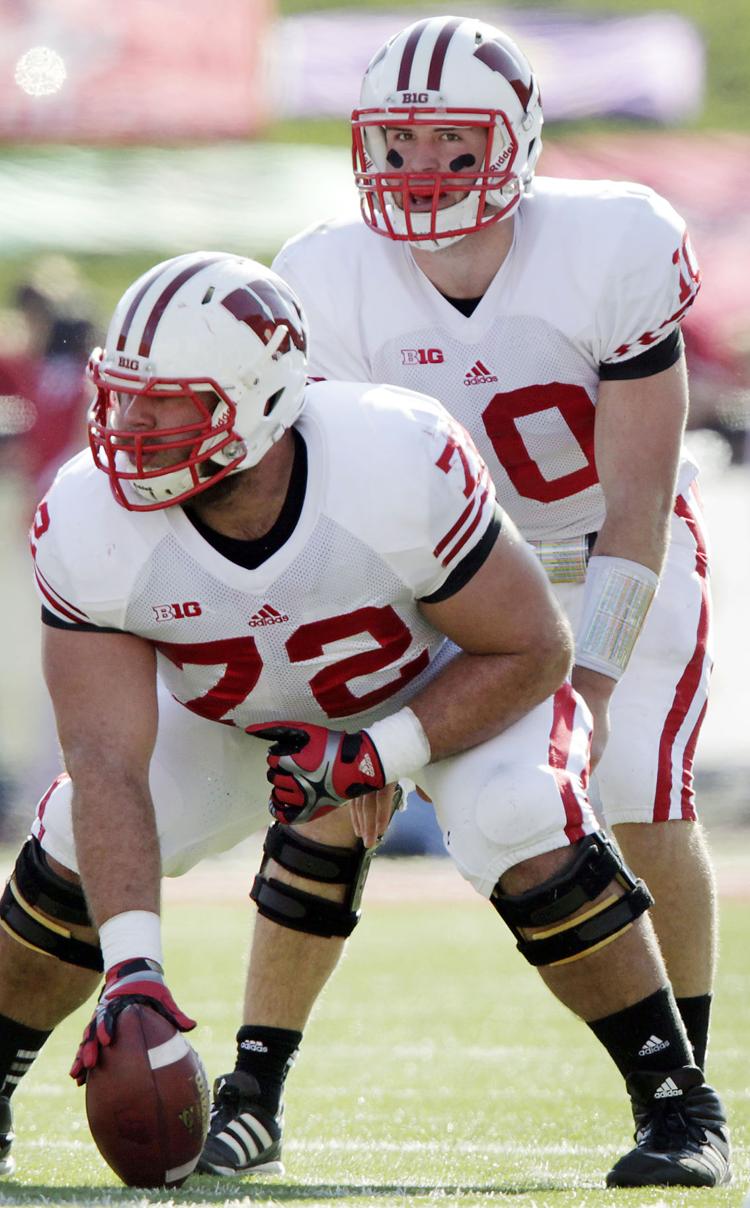 Draft: Frederick was selected as the 31st overall pick by the Dallas Cowboys.
Career: Over four seasons, Frederick has started all 64 regular-season games. He's made three Pro Bowls (2014-16) and was also named a First Team All-Pro in 2016. 
2015: Melvin Gordon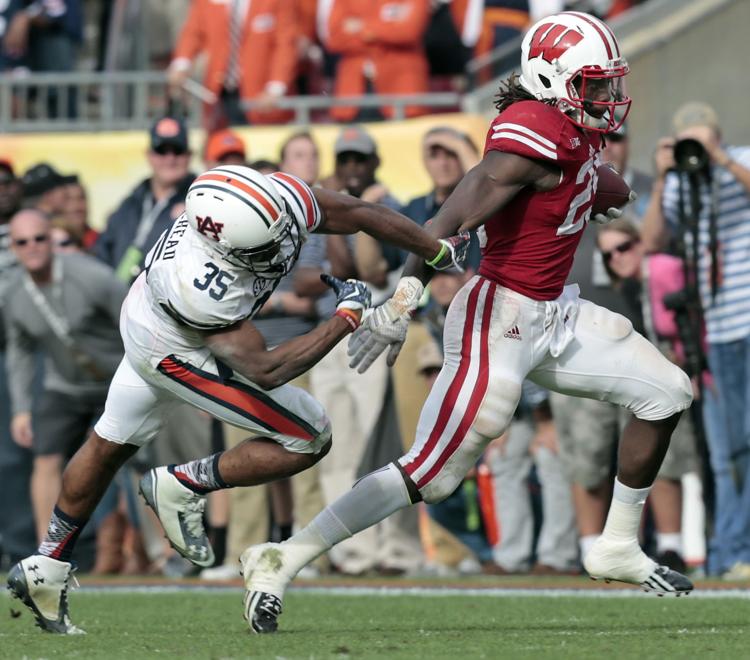 Draft: Selected as the 15th overall pick by the San Diego Chargers.
Career: In his second season, Gordon rushed for a career-best 997 yards with 10 touchdowns, adding another 419 receiving yards in 13 games. 
2017: T.J. Watt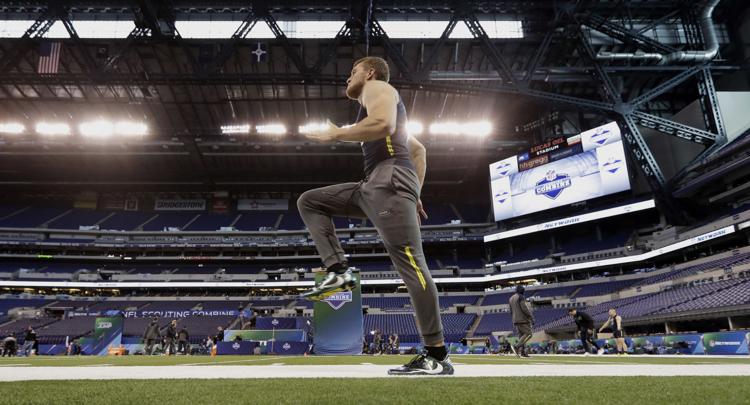 Draft: Watt was selected by the Pittsburgh Steelers with the 30th pick in the 2017 NFL Draft.
2017: Ryan Ramczyk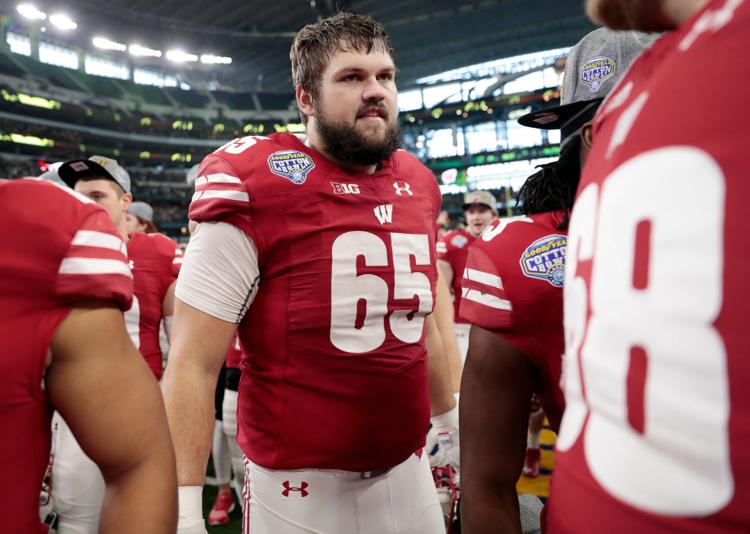 Draft: Ramczyk was selected by the New Orleans Saints with the 32nd pick in the 2017 NFL Draft.
Be the first to know
Get local news delivered to your inbox!