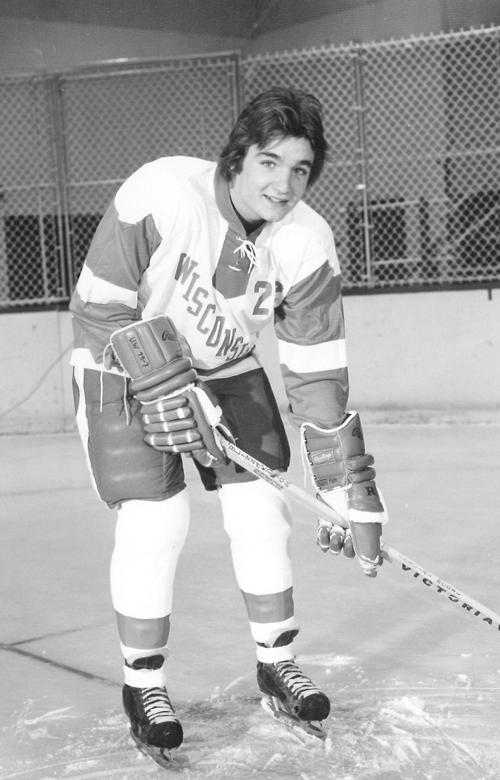 Dave Lundeen, one of four brothers who all played for the University of Wisconsin men's hockey team in the 1970s, died Thursday. He was 63.
Lundeen had been diagnosed with esophageal cancer.
Lundeen was a senior on the Badgers' 1977 NCAA championship team, which compiled the best record in program history (37-7-1).
That season, he centered a line with Mark Capouch and Dave Herbst that contributed more toward the championship than they were given credit for, defenseman Craig Norwich said.
"They won that NCAA championship for us in '77," he said. "The other lines scored some big goals, but it was that line that scored some big goals when we needed them."
Lundeen was known for playing bigger than his 5-foot-8, 165-pound frame would suggest. And he didn't shy away from physical contact, exemplified by his standing seventh on UW's all-time penalty minutes list at 304.
He holds the Badgers record for penalty minutes in a game, 26 in a contest at Michigan State on March 11, 1976.
"He was a great teammate, that's the bottom line," Norwich said. "He had everybody's back. I played 14½ years of pro hockey on a 11 different teams with a lot of guys, and, pound for pound, he was the toughest guy I ever played with."
Born July 20, 1954, in Minneapolis, Lundeen followed his brother Bob from Minneapolis Southwest High School to UW in 1973. Tom and Paul Lundeen later played for the Badgers.
Dave Lundeen scored 60 goals and had 141 points in 141 collegiate games.
After a brief pro playing career, he returned to Madison and for a time owned a bar, Lundeen's Off the Square, at 116 N. Fairchild St.
Funeral arrangements have not been finalized.
Be the first to know
Get local news delivered to your inbox!