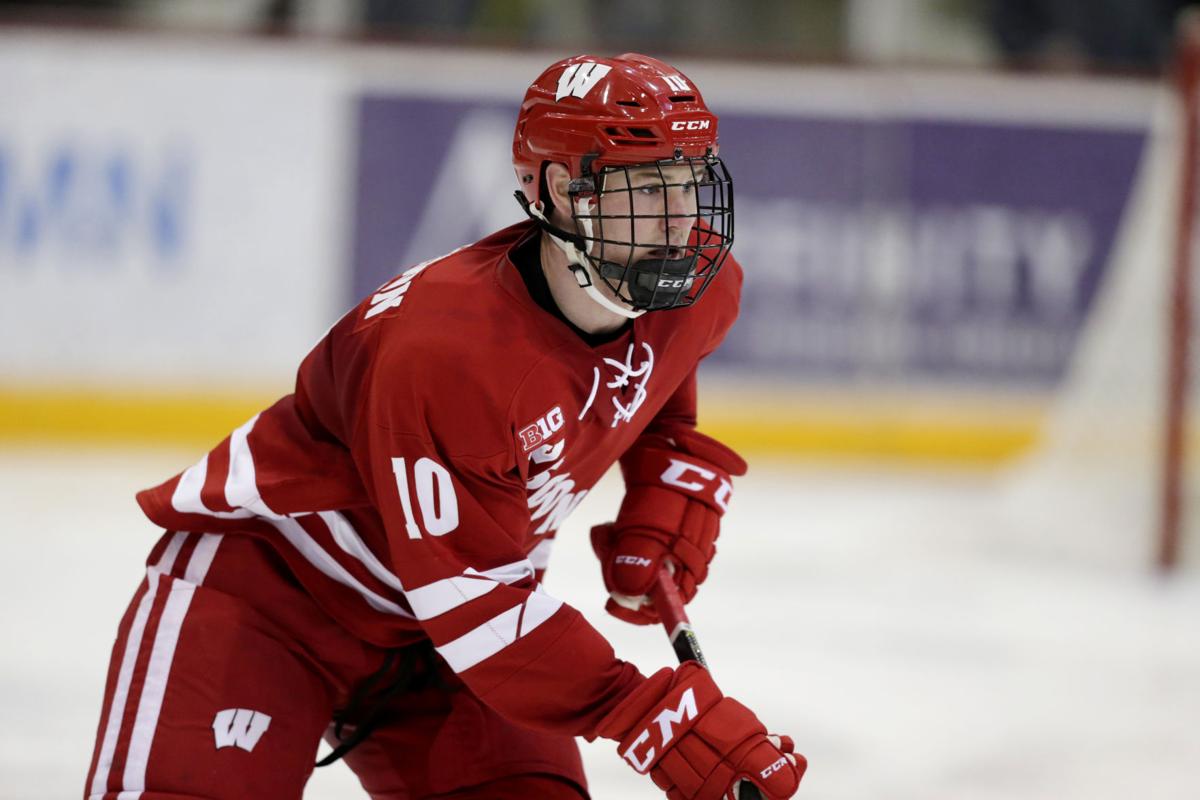 SOUTH BEND, Ind. — Ty Emberson missed both University of Wisconsin men's hockey games last week with a lower-body injury, and the defenseman will have to miss another because of a suspension.
Under NCAA rule 22.2, each game misconduct starting with a player's third of the season carries an automatic one-game suspension to be served in the team's next non-exhibition contest.
Emberson will miss Saturday's second game of the series at Notre Dame. Jesper Peltonen was the spare defenseman on the trip and likely will enter the lineup.
You have free articles remaining.
Emberson was called for a major penalty for contact to the head, which comes with a game misconduct, for a hit on Notre Dame's Trevor Janicke with 9:39 remaining in Friday's game. Referees Jonathon Sitarski and David Marcotte used video replay to confirm the severity of the penalty.
The Badgers sophomore also was ejected for contact-to-the-head penalties in the season opener at Boston College on Oct. 11 and against Michigan on Dec. 1.
Emberson is sixth nationally with 51 penalty minutes this season, although his number of penalties — nine — doesn't even rank in the top 100. Other than the three penalties for contact to the head and the accompanying game misconducts, he has been whistled for only three penalties.
He's the third Badgers player to be suspended for a game this season. The Big Ten Conference handed one-game bans to forwards Roman Ahcan and Linus Weissbach for major penalties on Oct. 31 and Jan. 10, respectively.
Emberson is the first Badgers player to be assessed multiple major penalties in a season since Jedd Soleway in 2015-16, and the first to get three since Kent Davyduke in 2001-02.