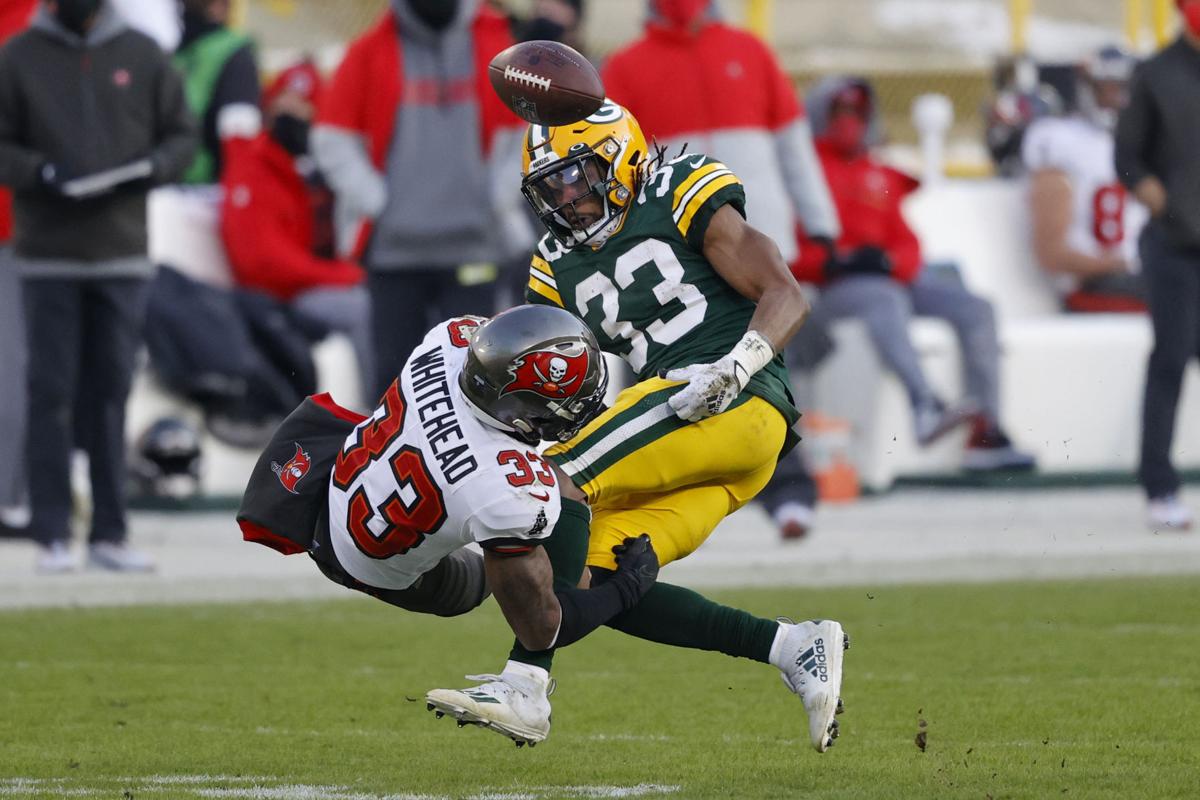 GREEN BAY — Allen Lazard was both stunned, because no one else would have said what he'd just heard, and not surprised at all, because of the person who was saying it — Aaron Jones.
In the wake of the Green Bay Packers' 31-26 NFC Championship Game loss to the Tampa Bay Buccaneers, Lazard was worried about his friend. Jones, the Packers running back who'd put together back-to-back 1,000-yard seasons, had possibly played his final game in green and gold with unrestricted free agency looming.
And it had not gone well.
Jones' potentially final game had ended painfully, both physically (with a chest injury) and in terms of his performance (two fumbles, including one that he lost and led directly to a Buccaneers touchdown and a 28-10 Packers deficit). The chest injury had come early in the third quarter, on the second fumble, and he never returned to the game. His final stat line: Six carries for 27 yards, four receptions for 7 yards.
So, a few hours after the game had ended, Lazard called Jones.
"Just to kind of make sure he was good and everything," Lazard said. "And Aaron, just with the nature he is as a human, apologizes — saying, 'I'm sorry.'
"I'm like, 'Look, you've got to realize that we're not playing in this game, we're not in this position without the efforts that you had all season long.' So just because someone's gotten hurt or maybe didn't have the best game, you can't discredit the 17 other games that we played this year and their efforts that helped this team get to where we are today."
Whether Jones will have the opportunity to continue those efforts with the Packers remains to be seen — and is up, in part, to him and his new agent, Drew Rosenhaus, who was at Sunday's game in the Lambeau Field stands with Jones' family members. ESPN.com reported earlier this month that the Packers had made an extension offer to Jones late in the season that would have made him one of the five highest-paid running backs in the league based on annual average salary.
But the offer lacked the amount of guaranteed money Jones was seeking, ESPN.com reported, so he rejected it — and then fired his agent and hired Rosenhaus.
Jones isn't the only key player whose future is uncertain, as fellow running back Jamaal Williams, first-team All-Pro center Corey Linsley, cornerback Kevin King and tight end Marcedes Lewis are also important contributors who are set to become free agents.
That could be the case with Jones, too, especially with the Packers' challenging salary cap situation. It's unclear whether the NFL will drop the cap to $175 million because of the league's COVID-19 losses, but the Packers are projected to be over the cap by nearly $30 million. If the cap stays flat at roughly $198 million, the Packers' situation isn't as dire but would still be challenging given the other impending free agents.
The 26-year-old Jones had a breakout season in 2019, racking up 1,558 total yards from scrimmage and tying for the NFL lead with 19 total touchdowns. This season, although his touchdown numbers dropped (11), he rushed for 1,104 yards (fourth-most in the NFL) and finished with 1,459 total yards from scrimmage.
Williams would be a less expensive option to re-sign, and having invested a second-round pick in Boston College running back AJ Dillon in last April's draft, the Packers do appear to have insulated themselves against overpaying Jones and, if it comes to it, seem positioned to let him walk for a more lucrative deal elsewhere. Dillon ran for 124 yards and two touchdowns in the Packers' Dec. 27 win over Tennessee, outdueling 2,000-yard rusher Derrick Henry, and Williams finished the year with 741 combined regular-season yards from scrimmage.
But given how even the biggest running-back contracts have played out — the Dallas Cowboys' deal with Ezekiel Elliott has become an albatross around their salary-cap neck, and Carolina's Christian McCaffrey, a game-changing player to be sure, missed most of the 2020 season with injuries — perhaps Jones will find a soft market that will lead him back to Green Bay, where he said is "where my heart is at" late in the year.
For now, though, that's all up in the air. When asked in the days leading up to the NFC Championship Game about his mentality during his four seasons in the NFL — and even going back to his college days at UTEP — Jones' answer gave a glimpse into why he would feel the way he did a little more than 48 hours later, after his performance against the Buccaneers.
"You've got to want greatness and want to be great," Jones said. "You've got to want to improve every day. And that's the mentality I have — just never be satisfied, just continue to get better every day until you're the greatest."
---
Who's next? From Jim Leonhard to Wade Phillips to copying Bucs, Matt LaFleur has options for Packers' next defensive coordinator
Who's next? From Jim Leonhard to Wade Phillips to copying Bucs, Matt LaFleur has options for Packers' next defensive coordinator
1. Jim Leonhard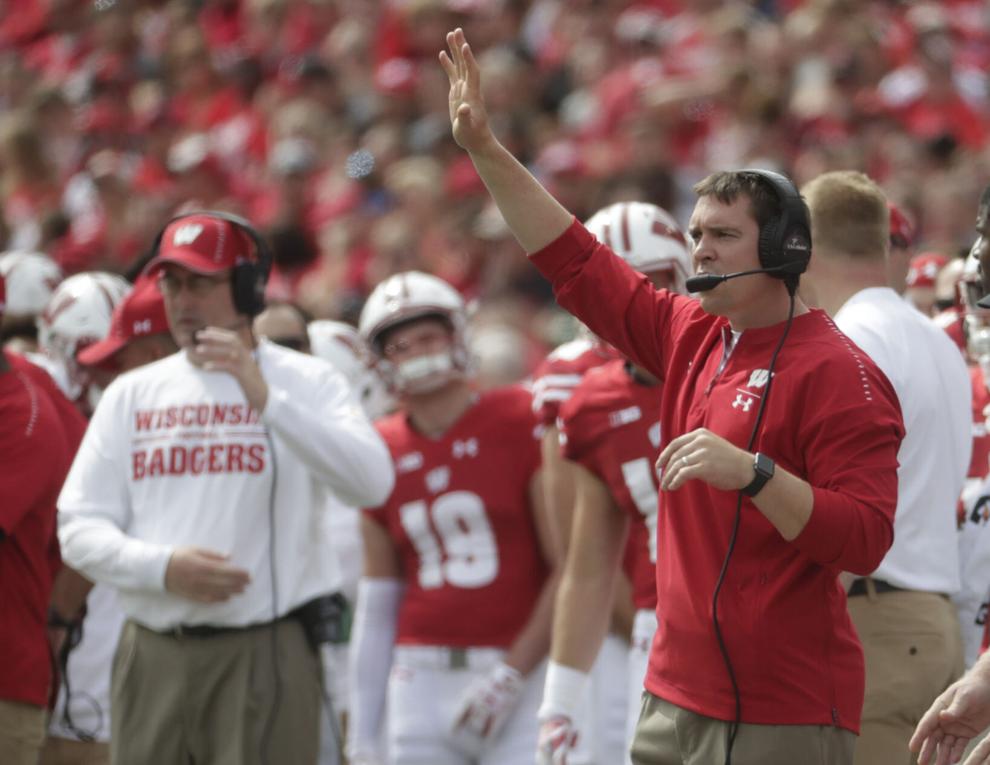 Résumé: Now — University of Wisconsin defensive coordinator. Previously — The 38-year-old Leonhard, a three-time all-American safety at UW who played 10 NFL seasons with six different teams, broke into coaching with the Badgers in 2016 as defensive backs coach. He was promoted the following year to coordinator and has been one of college football's rising coaching stars.
Quote, unquote: "Jim Leonhard, I'll always watch those (Badgers) scores and watch him as much as possible. I'm really proud of him," said ex-New York Jets and Buffalo Bills head coach Rex Ryan, now an ESPN NFL analyst. "The story of how we got him (as a player) and what we had to do, we had to give up three veterans to get him on our team — and we did. We had drafted two safeties, we had two starters — one of them a Hall of Famer — and yet we still kept him on our roster as the third safety, over our two draft picks. But we did it because he was a darn football player and he's so smart. And now you're seeing it as a coach. There was no question in my mind, in Pettine's mind, that this guy would be a phenomenal coach. Now, did I expect him to take the world by storm like he already has? I thought it would be another year or two in the process. But he's so smart, and I can tell you this: I had Jim Leonhard jobs lined up at other universities — and Wisconsin fans are like, 'Hey, stop it' — that quite honestly you can't get bigger on the college stage, and he stayed the course there at Wisconsin. That's how much he loves that program. But believe me, everybody knows the job that Jim Leonhard's doing. If he wants to be a head coach in college, I'm sure that's down the road. Or, if he would ever like to get in the NFL as a coordinator, I'm sure he can do that as well."
2. Jerry Gray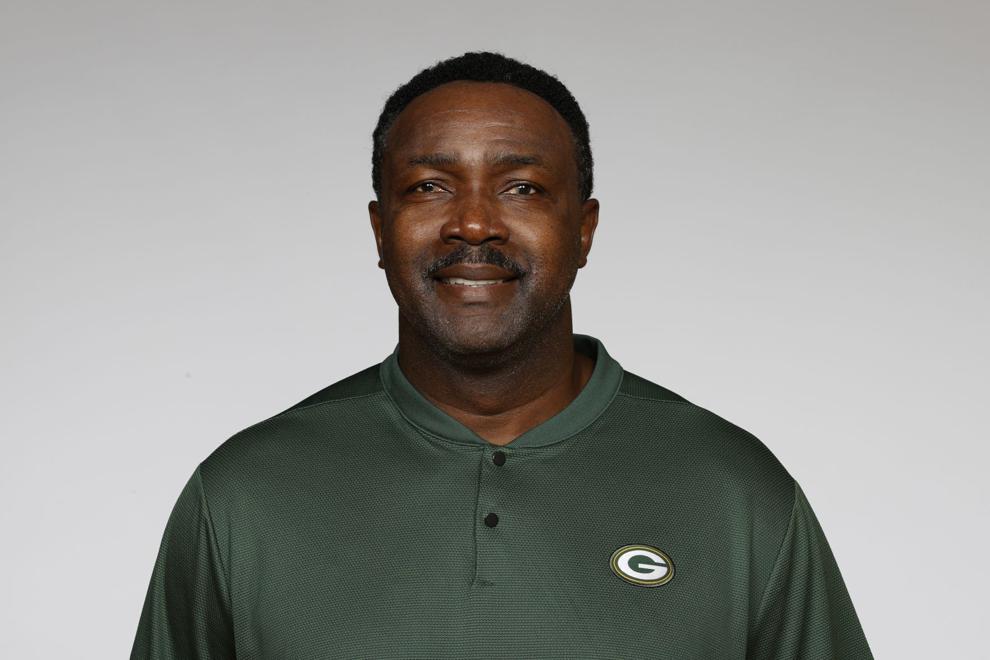 Résumé: Now — Packers defensive backs coach. Previously — The 58-year-old Gray, a four-time Pro Bowler in nine NFL seasons as a defensive back, has been a coordinator twice before, with the Buffalo Bills (2001-'05) and Tennessee Titans (2011-'13). He spent six seasons with the Minnesota Vikings as defensive backs coach under head coach Mike Zimmer before joining the Packers' staff.
Quote, unquote: "When I first came here, the guys probably knew of me. They probably didn't know anything about me or my playing days. And that's one thing that I never really talk about," Gray said earlier this month when asked how his time as a player shaped his coaching style. "But I always talk to them about experience, the things I've actually done, and what I try to do is break the game down and say, 'Hey, look, I have the experience for you. If you want it, I'll give it to you, but it's going to take some work.' And, you know, to have that experience and the knowledge of the game, some guys take it and they become all-pro. And they're fortunate to have that. And then some guys, they do their own thing, which I'm good with that as long as you're playing at a high level. So I try to get the guys to understand if you really want to get to the next level and stay there, and hopefully stay there for a long time, while you're young, God gave you a lot of athletic ability. And I'll give you the knowledge of the game. If you put those two together, then you'll make all-pro. You'll be one of the best in the league."
3. Mike Smith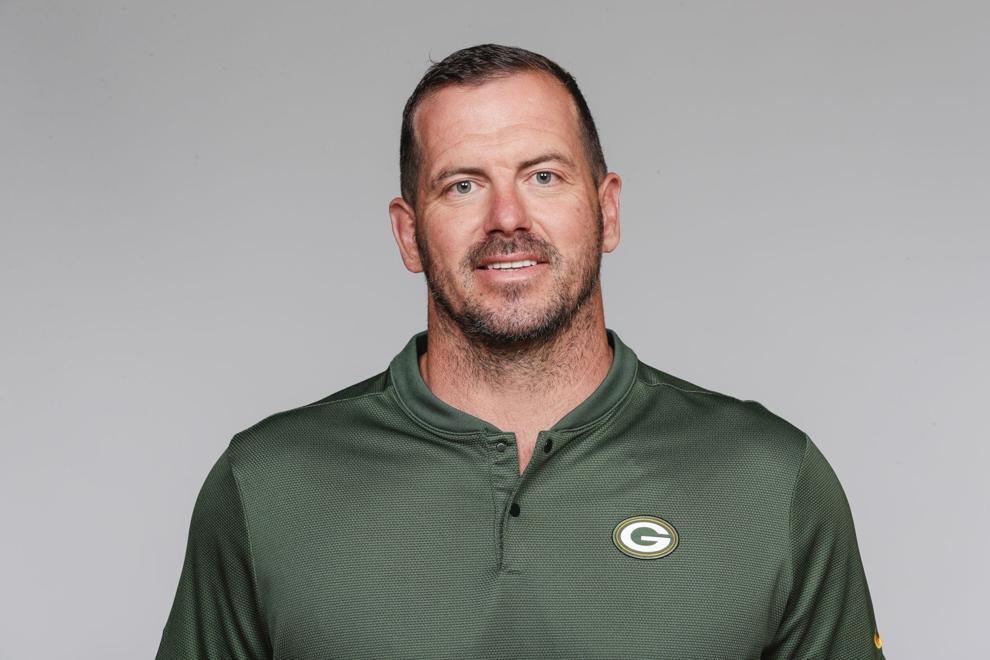 Résumé: Now — Packers outside linebackers coach. Previously — The 39-year-old Smith, who played for Ryan and Pettine in Baltimore, broke into NFL coaching working for them with the Jets in 2010. He spent three seasons on the Kansas City Chiefs' staff before Pettine and LaFleur brought him to Green Bay in 2019.
Quote, unquote: "I'm always going to be honest. If something doesn't look right, it ain't right, guys. So, I've got to sit back and say, 'This is not good enough. I didn't do a good enough job,'" Smith said earlier this month. "The film never lies. I'm not coaching junior high or high school or even college kids. These are grown men and that's part of this business. You're a reflection of me. If it's not dominance, then it's on me. I'm hard to be satisfied and be pleased, my wife would probably tell you."
4. Wade Phillips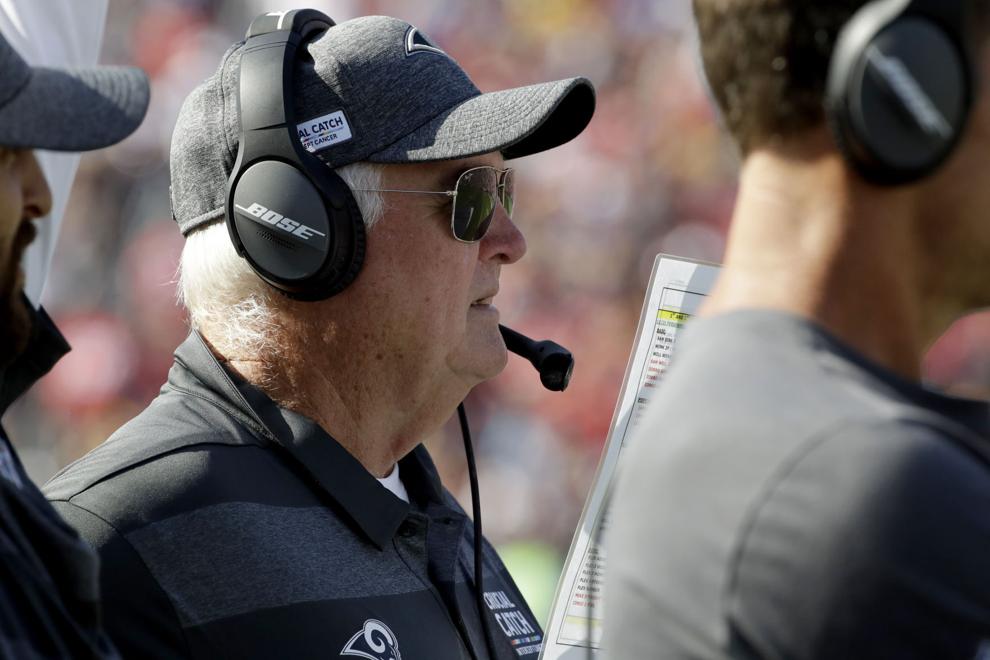 Résumé: Now — Spent 2020 out of football. Previously — The 73-year-old Phillips worked with LaFleur in 2017, when LaFleur was the Los Angeles Rams offensive coordinator and Phillips was their defensive coordinator. He has been a head coach twice (Buffalo, Dallas) and an interim head coach two other times (Atlanta, Houston) while serving as a defensive coordinator nine times since entering the NFL coaching ranks in 1976 with his father Bum's Houston Oilers. He Tweeted earlier this month that he wants to coach again.
I am ready to retire from retirement! I am ready and available. Let's win.

— Wade Phillips (@sonofbum) January 15, 2021
Quote, unquote: "I feel like I could help somebody," Phillips told The Buffalo News in September. "That's the only thing. But they've got to feel that way, too. But there'll be some teams that don't do as well. Whether they'll consider me to help, I don't know that. So, we'll have to wait and see."
5. Kris Richard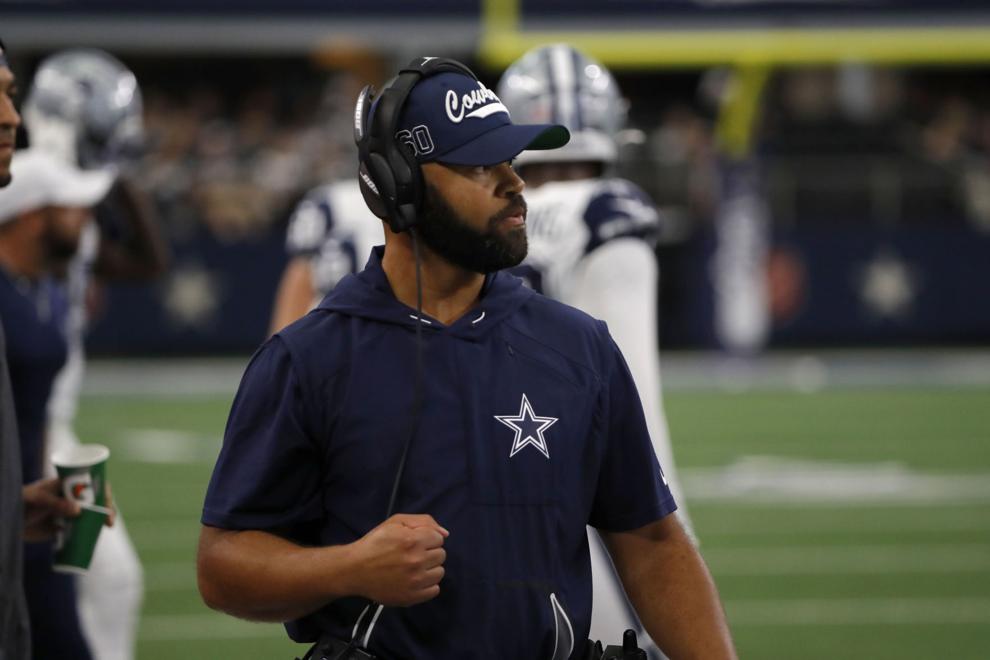 Résumé: Now — Spent 2020 out of football. Previously — The 41-year-old Richard was Seattle's defensive coordinator (2015-'17) and ran Dallas' defense (2018-'19), leading to multiple head-coaching interviews. After not getting any head-coaching or coordinator offers last offseason, he took the year off from coaching.
Quote, unquote: "I've always watched football critically. It's not about what anybody else is doing. It's about, 'What would I do?' Always being prepared, situationally," Richard told USA Today in November. "I don't think there's anybody I can't work with," he said. "But those interviews and this last hiring cycle prepared me better."
6. Kris Kocurek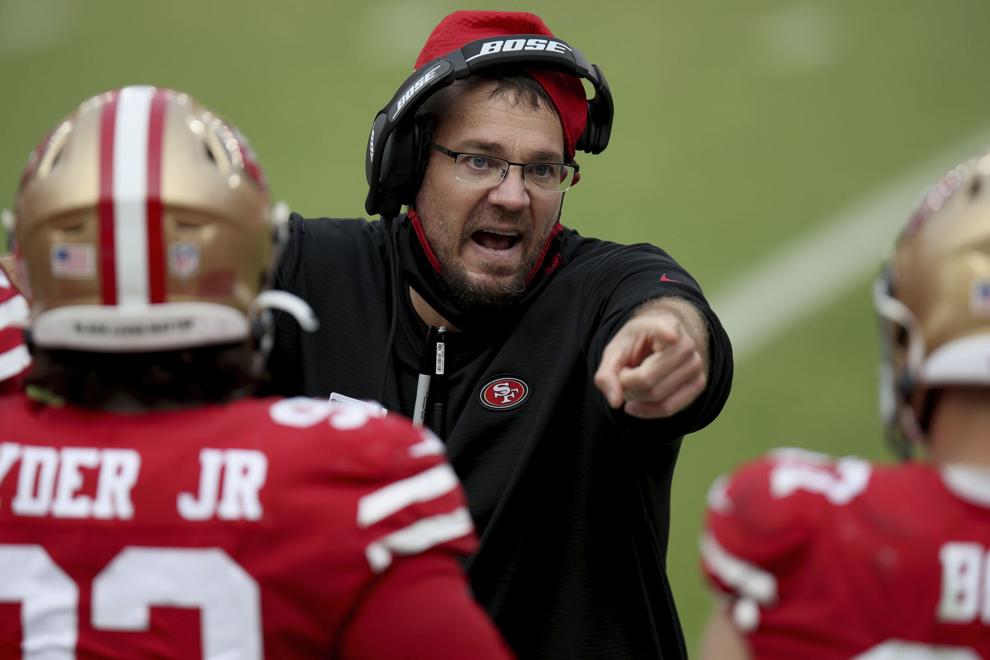 Résumé: Now — San Francisco 49ers defensive line coach. Previously — The 42-year-old Kocurek spent nine seasons with the Detroit Lions and one with the Miami Dolphins before joining the 49ers in 2019. He spent two years working under now-Jets head coach Robert Saleh, one of LaFleur's closest friends, and LaFleur could want to mimic the scheme Saleh ran in San Francisco.
Quote, unquote: "Gray area always creates hesitation. You want these players playing in a world of black and white, so they know what's expected of them so they can go as fast as humanly possible," Saleh told NFL.com last year. "Kocurek is the definition of black and white. He's very clear and cut with what he's asking of the players. He's very clear and cut with his techniques."
7. Chris Shula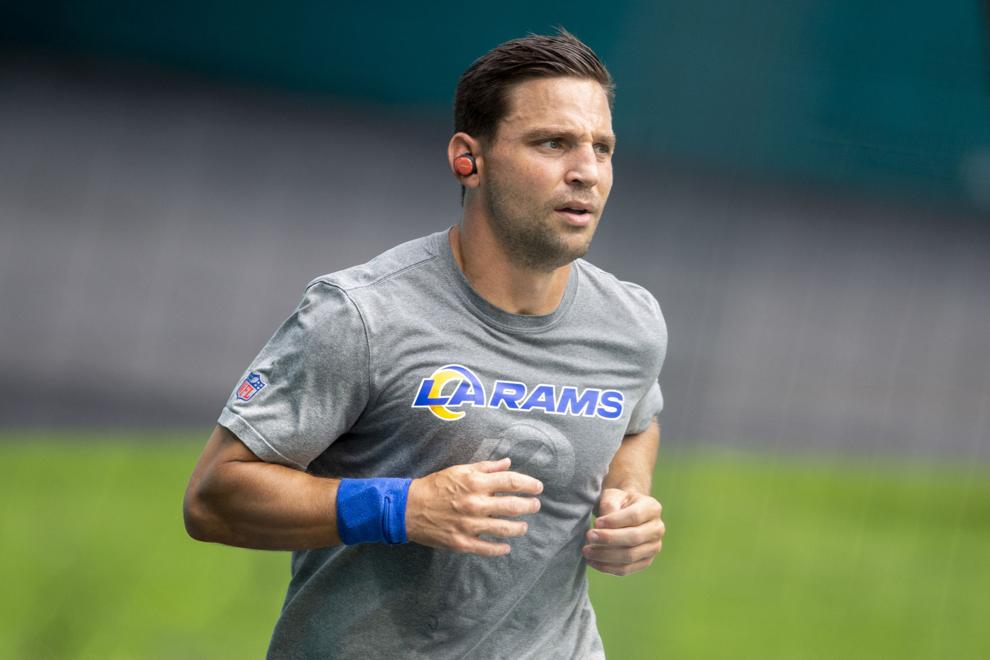 Résumé: Now — Rams outside linebackers coach. Previously — Shula, the grandson of Pro Football Hall of Fame coach Don Shula and son of former Cincinnati head coach David Shula, just finished his fourth season with the Rams and his time in L.A. overlapped with LaFleur's. Before joining McVay's staff in 2017, he spent two years with the Los Angeles Chargers as a defensive quality control coach. Set to turn 35 next week, Shula was McVay's college teammate at Miami (Ohio) for four years.
Quote, unquote: "I probably get more questions about Sean and going to college with Sean than I do about being a Shula," Shula told the Las Vegas Review-Journal in 2019. "It's pretty funny that now that association has taken precedent. We would be the two guys who would get up and do sprints on the beach," Shula said. "Our other buddies would be like, 'What are you guys doing?' That's just kind of how we always were."
8. Kacy Rodgers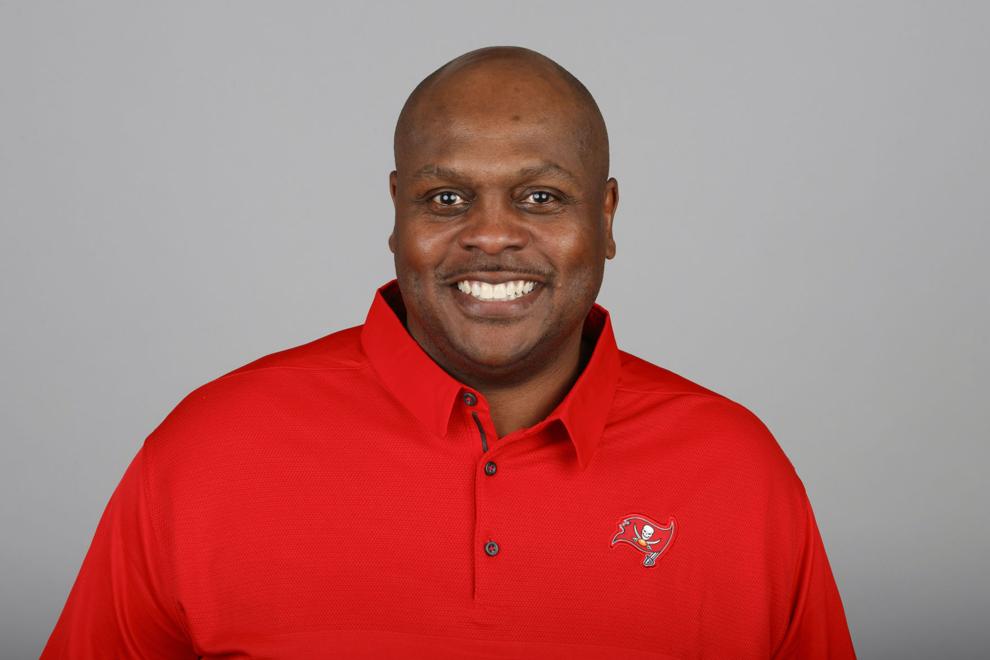 Résumé: Now — Buccaneers defensive line coach. Previously — The 51-year-old Rodgers was Bowles' defensive coordinator with the Jets (2015-'18) before joining Bowles in Tampa, where he coaches a defensive line that gave the Packers fits en route to Super Bowl LV.
Quote, unquote: "I think the strength of their defense is they play so well together. Their front is stout," Packers quarterback Aaron Rodgers said in advance of the NFC Championship Game. "They do a good job controlling the line of scrimmage. They've been good against the run the entire season. I think (Bowles') schemes for years have been cutting edge and he presents a lot of challenges for the offense."
9. Mike Caldwell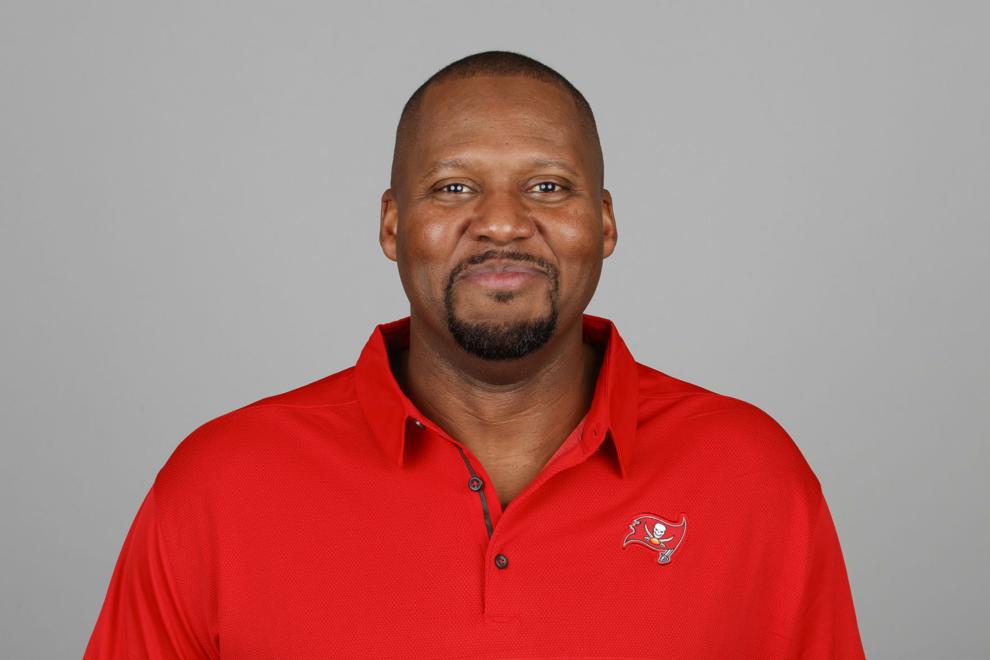 Résumé: Now — Buccaneers inside linebackers coach. Previously — The 49-year-old Caldwell is also well-versed in Bowles' scheme, having worked for him in New York as the Jets' assistant head coach and inside linebackers coach (2015-'18). The Packers struggled against Caldwell's two stars in Lavonte David and Devin White in both meetings this season.
Quote, unquote: "So much stuff that we do will be tied together," Kacy Rodgers said of how Bowles' system relies on the defensive line and linebackers working in concert — meaning his group and Caldwell's group often practice together. "We'll meet together some and then in practice and individual are tied together whether we're working on stunts, games, his guys are right next to my guys. We work together all the time. When you're in the four-man front, I've got two of them, he's two of them and all four of them have to work together. It's very much intertwined."
10. Teryl Austin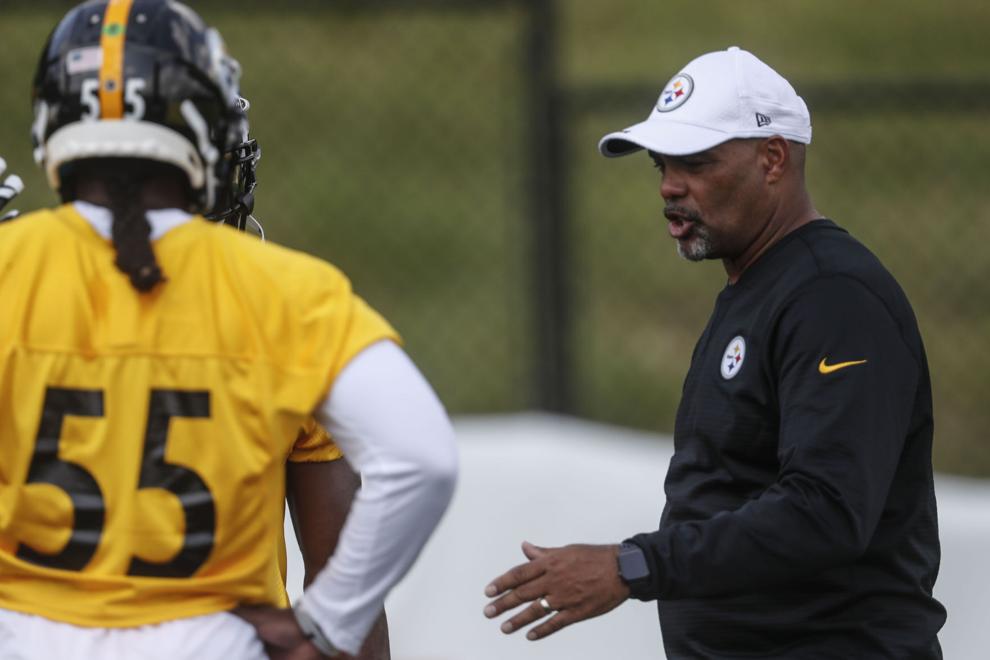 Résumé: Now — Pittsburgh Steelers secondary coach. Previously — The 55-year-old Austin has defensive coordinator experience with the Lions (2014-'17) and the Cincinnati Bengals (2018) and interviewed for the Tennessee Titans opening earlier this month before Shane Bowen was promoted. His Lions defenses were highly regarded and he's interviewed for multiple head-coaching jobs in recent years.
Quote, unquote: "Him being a defensive coordinator, he's seen a lot," Steelers cornerback Mike Hilton told the Pittsburgh Post-Gazette. "He's played against some top offenses and been successful, so having a guy with that type of pedigree in your room and constantly him being in your ear about your technique, just having a real good coach, it's been good for us in the secondary."
---
Jason Wilde covers the Packers for ESPN Wisconsin. Listen to him with former Packers and Badgers offensive lineman Mark Tauscher weekdays from 9 a.m. until noon on "Wilde & Tausch" on 100.5 FM ESPN Madison.