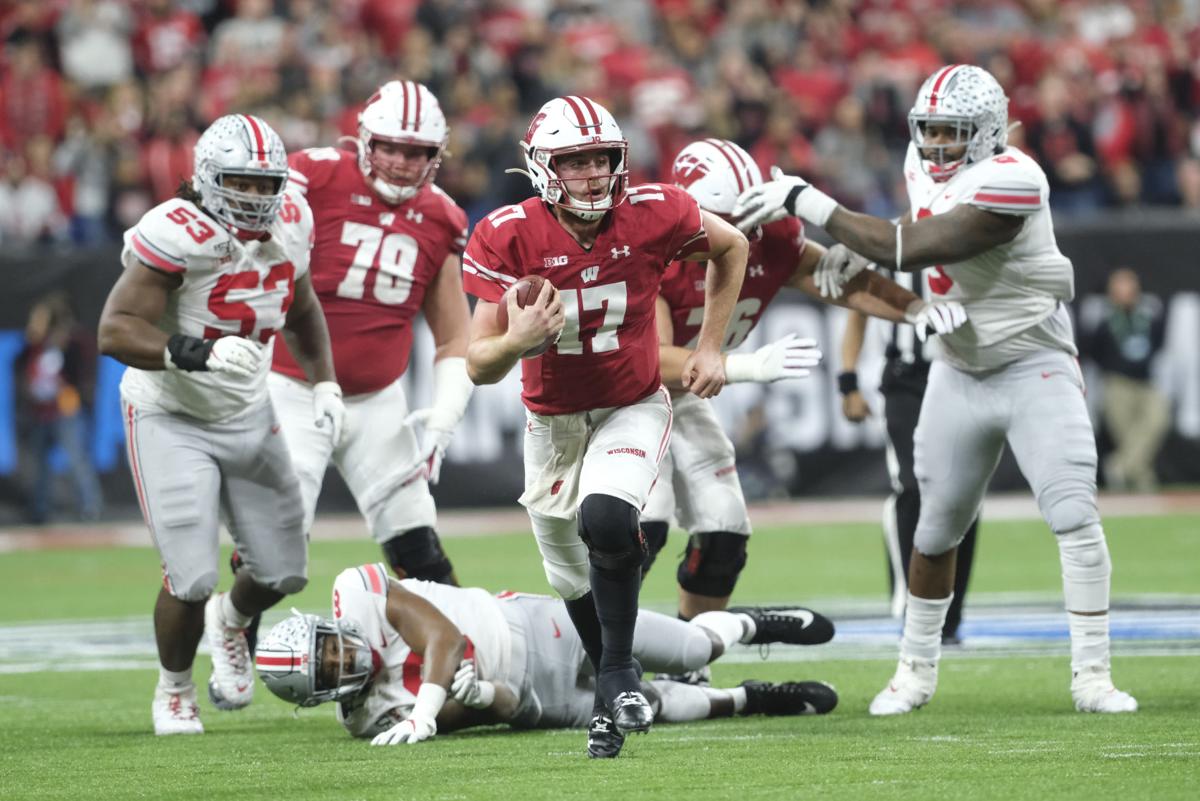 When the COVID-19 pandemic was at its worst, the chances of playing college football in the fall seemed unlikely.
Because it has so many moving parts, college football was the one major sport that appeared to be in jeopardy of missing its season entirely or playing it in a dramatically reduced or altered form.
You see, college football has a pesky little problem that most sports entities don't. Its teams come with universities attached to them and, unlike the major professional sports, they have to answer to higher authorities. Well, except at Ohio State, Alabama and a few other schools.
Sorry, couldn't resist. The point is, athletic departments must bow to the wishes of school presidents and local government authorities in matters of public safety and to the needs of fellow schools that might have different agendas and timetables.
With so many Division I programs across the nation, schools are dealing with an uneven playing field because the coronavirus is affecting some parts of the country worse than others and the social restrictions affecting sports participation vary from state to state. For awhile, it seemed like conferences would have to deal with some schools playing football in the fall and others sitting this one out.
In the last week, however, the landscape has changed and there are encouraging signs that college football will return this fall. It likely would come with safety restrictions in place and at least some empty seats, but universities seem determined to get their football programs up and running in time for the start of the season.
One look at the bottom line tells you why. Missing a season of football would have significant economic fallout for schools that are already in a hole financially after students were forced to pack up and head home in mid-March. Where there's a will there's a way, and schools are aggressively trying to find a way because the reality is many of them can't afford not to play sports in the first semester.
Though the story changes daily, there are positive signs that football will be played, perhaps even in September:
First, nothing was going to happen until the coronavirus numbers started trending in the right direction, testing became more available and the stress on the healthcare system began to ease. Though a vaccine could be a long way off, those things are happening in many areas of the country.
Indeed, the country is starting to reopen, step by step. Some spike in coronavirus cases is expected to result from that, but if it can be limited it would be a sign that the worst is behind us and life can gradually return to normal during the summer months.
Second, the goals of the universities and their athletic departments are aligned. Cash-strapped schools more and more are determined to get their students back on campus for the first semester and that's a critical first step for sports — especially football and basketball — to get back as well. A month ago, it seemed likely that schools would tell students to continue their education from home this fall, but increasingly they are touting the likelihood of a mix of in-person and online classes, which would get students back on campus.
That would neatly circumvent the belief, one articulated by NCAA president Mark Emmert, that sports wouldn't return if the students didn't return. With that obstacle removed, sports likely would get the green light to proceed, though with restrictions and guidelines for safety. Since college football drives athletic departments financially, it is important to bring it back so athletics doesn't become a drain on already-taxed university budgets.
Third, there seems to be a growing recognition at schools — at least those in the power five conferences — that college football's historical reliance on putting fans in the stands shouldn't preclude playing in empty stadiums because revenue from television is better than no revenue at all.
From a purely financial standpoint, college football relies on drawing spectators to the stadium more than any other major sport. Ticket sales account for 16 percent of the revenue in the NFL, 22 percent in the NBA, 27 percent in Major League Baseball and 37 percent in the NHL. The figure in college football is somewhere north of that because additional contributions from boosters, donors and corporate sponsors are tied to ticket sales. However, the rapid increase in television revenue from conference networks is changing that equation, generating revenue that can't be left on the table.
Finally, sports such as golf and auto racing are returning to action, showing it can be done successfully. The NFL, MLB, NBA and NHL are plotting their returns, meaning college football will have plenty of blueprints to follow for its safe return.
The NCAA started the process Wednesday when it cleared the path for football and basketball athletes to return to campus for voluntary workouts on June 1. Meanwhile, Ohio State athletic director Gene Smith said the Buckeyes could play games in front of 20,000 to 30,000 fans at 105,000-seat Ohio Stadium, with masks and other precautions, of course.
As with anything relating to COVID-19, however, we don't know what the future will hold. What we do know is that schools are determined to play football this fall and, assuming a safe return is possible, that's a positive development for all.
Concerned about COVID-19?
Sign up now to get the most recent coronavirus headlines and other important local and national news sent to your email inbox daily.