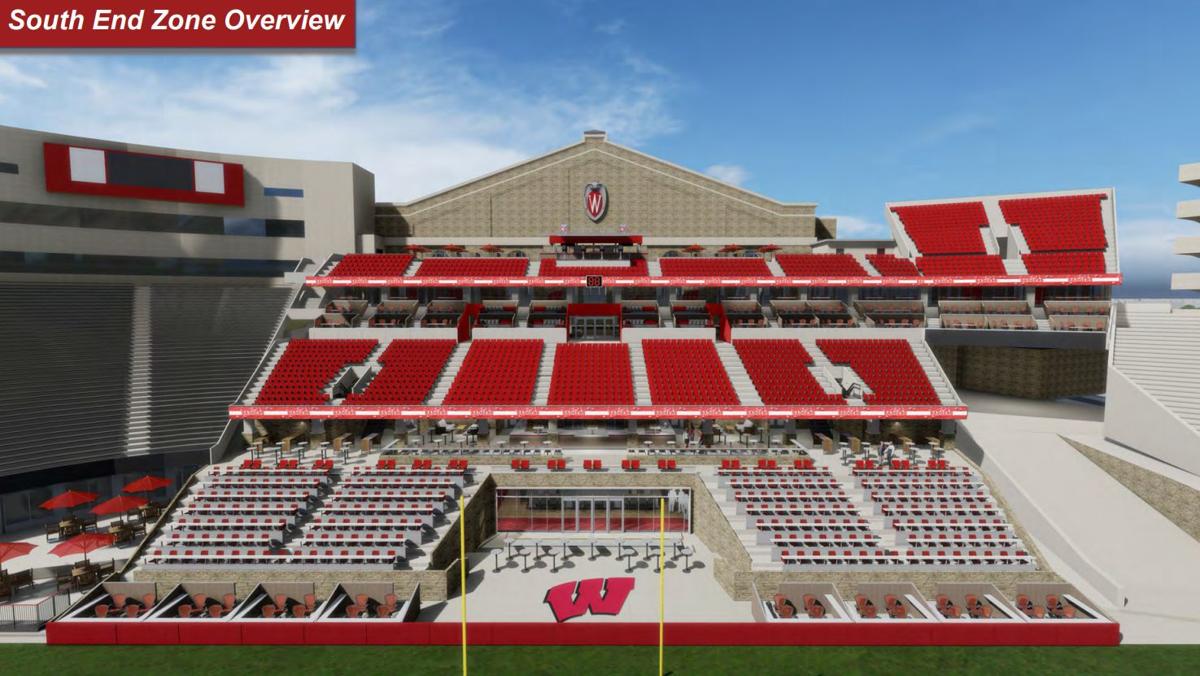 The University of Wisconsin is getting closer to a design for upcoming renovations to Camp Randall Stadium.
New renderings for work to create premium seating and club spaces from what now is rows of bleachers behind the football venue's south end zone show a multi-level approach.
The drawings were included in materials that made up part of an informational presentation Wednesday to Madison's Joint Campus Area Committee. They further detail a project that has been in the works for more than three years but one that had only limited details when UW officials went public in October.
UW senior associate athletic director Jason King said that the renderings represent only broad concepts and not firm plans. The school is in the process of hiring a firm to serve as architect and contractor for the project.
The tentative schedule calls for work to begin as soon as the 2020 home football season ends in November and be substantially completed in time for the 2021 season. The renovation will decrease Camp Randall's capacity from the current 80,321, which is 17th-largest in college football.
Responding to a 2016 market study that showed demand for more club seats and other premium ticket options than were created in a 2005 renovation, UW has moved toward reconfiguring the area between Camp Randall's south end zone and the Field House.
From the ground up, the renderings show:
• Field-level loge boxes and terrace space behind the goal post with high-top tables leading into an indoor club.
• Rows of seating with drink rails.
• Another level of standing area with entry to a concourse.
You have free articles remaining.
• Rows of seats in front of tiers of loge boxes and an entrance to another indoor club.
• An upper level with rows of seats and a bar around a terrace.
The renderings have evolved from what was originally presented as part of UW's athletic facilities master plan in January 2017. Earlier drawings showed standing space mostly at upper levels of the new south end zone, while recent ones show gathering areas at multiple levels.
The original concept also included an option to extend upper-level renovations inside the Field House and add an indoor club there. That proved too costly to consider further, according to UW officials.
A January 2018 feasibility study narrowed initial recommendations in the master plan to many of the features included in the renderings being presented this week.
The cost of the project hasn't been finalized, but UW-Madison's 2019-21 budget request included $77.646 million for renovations at Camp Randall. Other projects in that scope were updates to the press box, new field turf for the stadium and McClain Center and other infrastructure upgrades.
Most of the funding was due to come from bonding, with $3 million from gifts and $6.6 million from program revenue.
That project is projected to cost $42 million and get underway in late 2020 or early 2021.
---
The latest renderings of concepts for renovation of Camp Randall Stadium
Camp Randall Stadium renovation concept, south end zone overview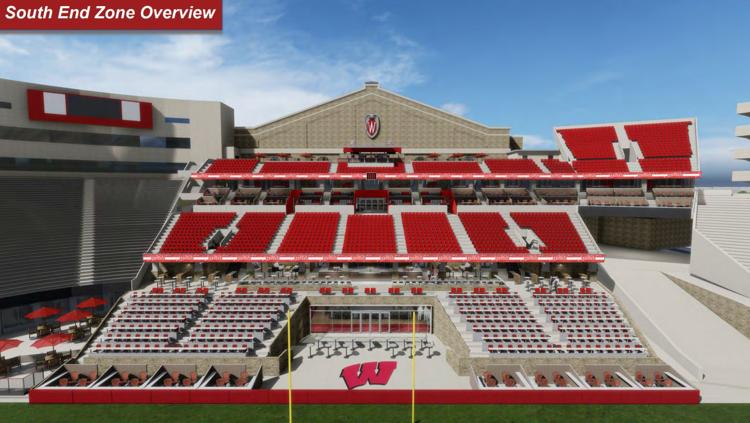 Camp Randall Stadium renovation concept, schematic section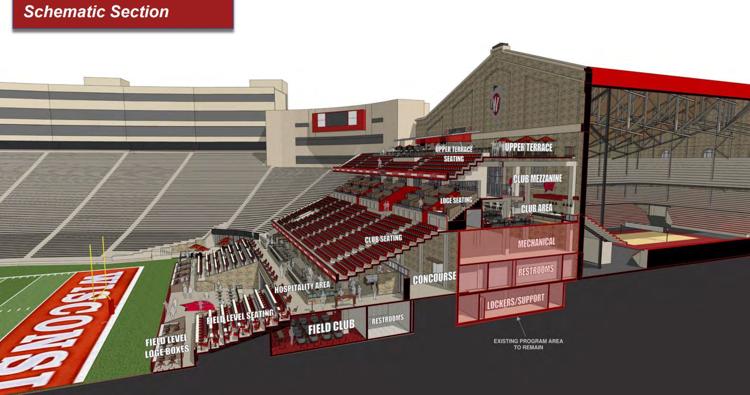 Camp Randall Stadium renovation concept, field level seating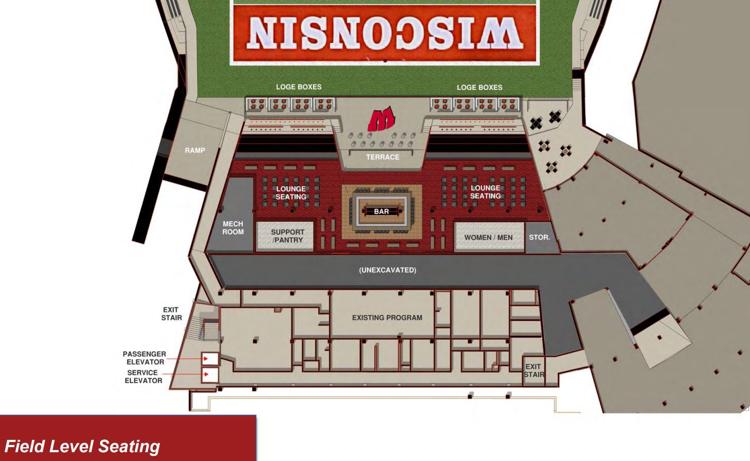 Camp Randall Stadium renovation concept, club seating/hospitality area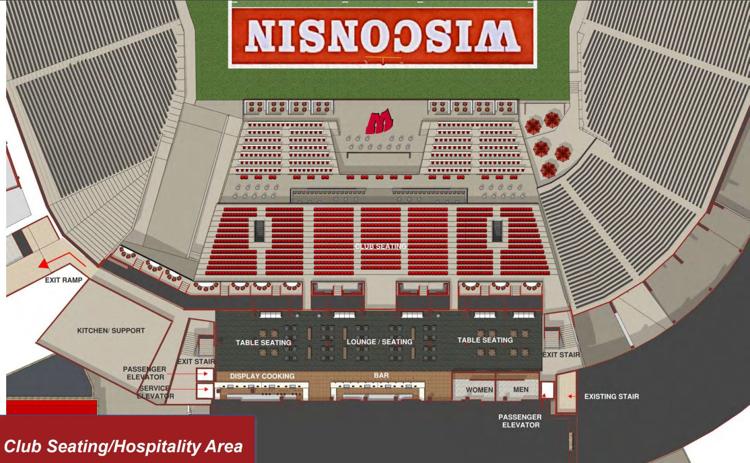 Camp Randall Stadium renovation concept, loge seating/club area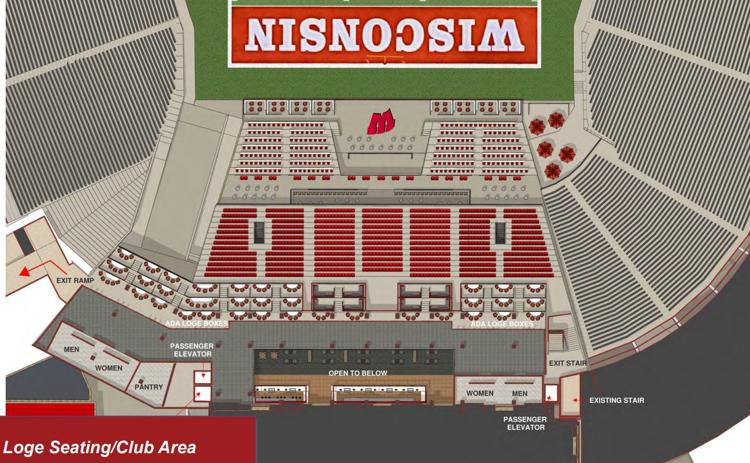 Camp Randall Stadium renovation concept, upper terrace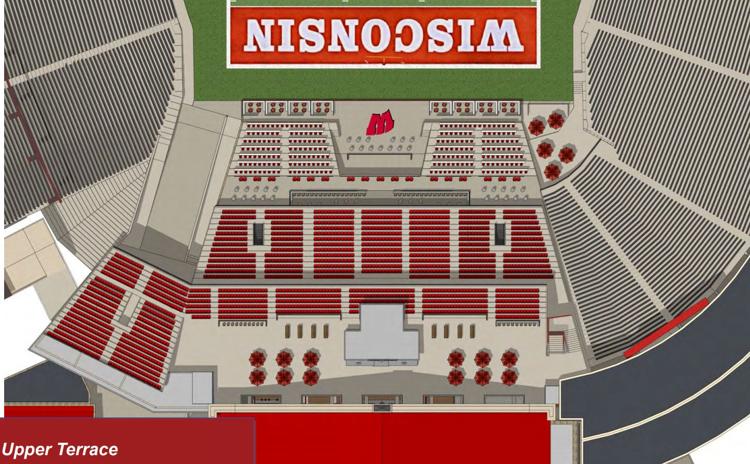 Camp Randall Stadium renovation concept, south end zone view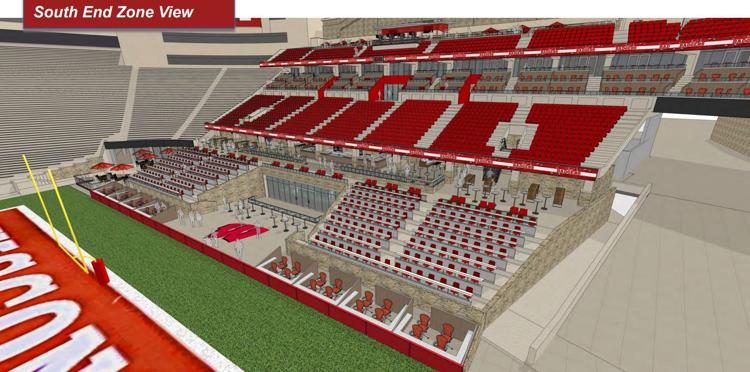 Camp Randall Stadium renovation concept, concourse area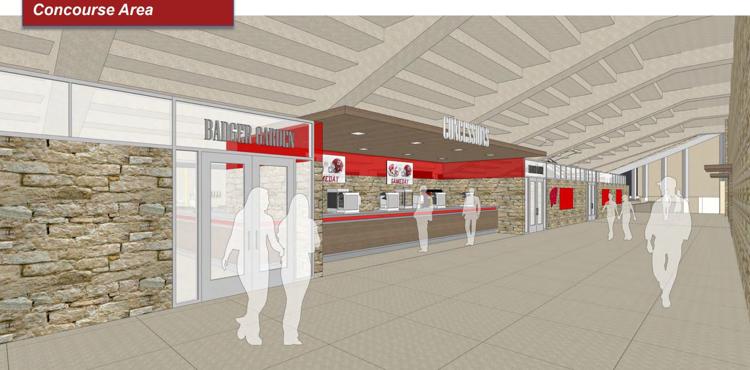 Camp Randall Stadium renovation concept, hospitality area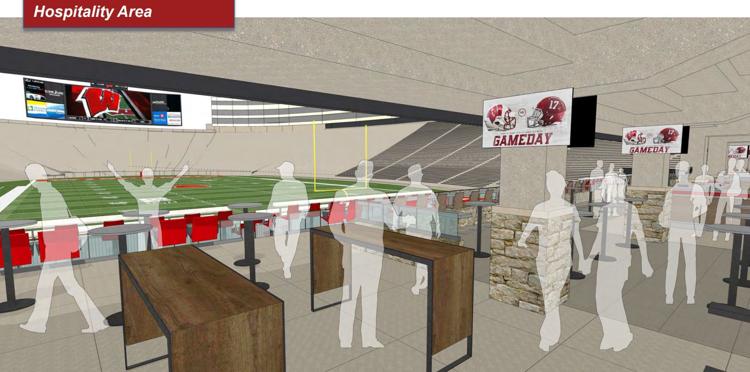 Camp Randall Stadium renovation concept, upper terrace