The University of Wisconsin announced Monday its plans and protocols for student-athletes' return to campus.
Football and volleyball players were allowed to return to campus Monday on a voluntary basis, beginning a week of initial health assessments and COVID-19 screenings, per UW's release. Strength and conditioning activities will begin Monday, June 15. Men's and women's basketball players are welcome to return later this month, and more student-athletes, starting with the hockey teams, will begin returning to campus in phases throughout the summer.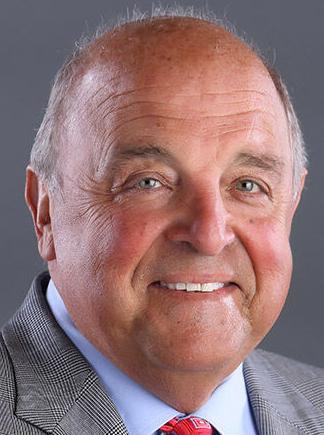 "We have been working for several weeks on a carefully-constructed plan to begin welcoming our student-athletes and selected staff members back to campus," UW athletic director Barry Alvarez said in a statement. "We're very happy to be able to take this step forward, but very cognizant of the need to take great care that our people remain safe. I want to thank our staff, the medical professionals we have worked with and our campus leadership for their efforts in helping us."
Student-athletes returning to campus this week will complete health information forms, schedule a physical exam and take a PCR nasal swab test for COVID-19. They will be tested again if they report symptoms or believe they've come in contact with someone who has tested positive for coronavirus. Daily screenings also will take place before student-athletes are allowed into workouts, and masks must be worn before and after workouts.
Athletes have not been allowed on campus since mid-March when the novel coronavirus pandemic halted college sports.
The statement also outlined steps that will be taken if a player tests positive for COVID-19.
The athletic department, working with state and local officials, will determine the best place for the infected player to self-isolate and will coordinate care. Facilities the athlete visited will be notified and local guidelines on reporting and contract tracing will be followed. After being symptom-free for 72 hours, a COVID-19-positive athlete will take another test and be monitored before returning to workouts.
Student-athletes who may have come into contact with an infected person will be asked to self-isolate until they test negative and are symptom-free for 72 hours.
Strength and conditioning workouts will be held in the Forward Center weight room at Camp Randall Stadium and the weight room in the lower level of the McClain Center. The turf inside the McClain Center, Camp Randall Stadium and the grass field adjacent to Camp Randall are open for student-athletes, while other facilities such as LaBahn Arena and the Kohl Center remain closed. Athletic trainers are available by appointment for minor injuries incurred during these voluntary workouts.
The weight rooms' racks have been spaced in accordance with appropriate distancing, and a strength and conditioning coach will monitor the workouts from a safe distance. Each player will be given his/her own rack to use for workouts, and will be responsible for sanitizing their rack with provided equipment after their workout.
Weight room workouts are capped at a maximum of 10 players per group.
Team meetings will continue to be done virtually, and no on-site meal preparation is being done at UW. However, athletes can get pre- and post-workout nutrition and order bulk snacks to be picked up.
Concerned about COVID-19?
Sign up now to get the most recent coronavirus headlines and other important local and national news sent to your email inbox daily.