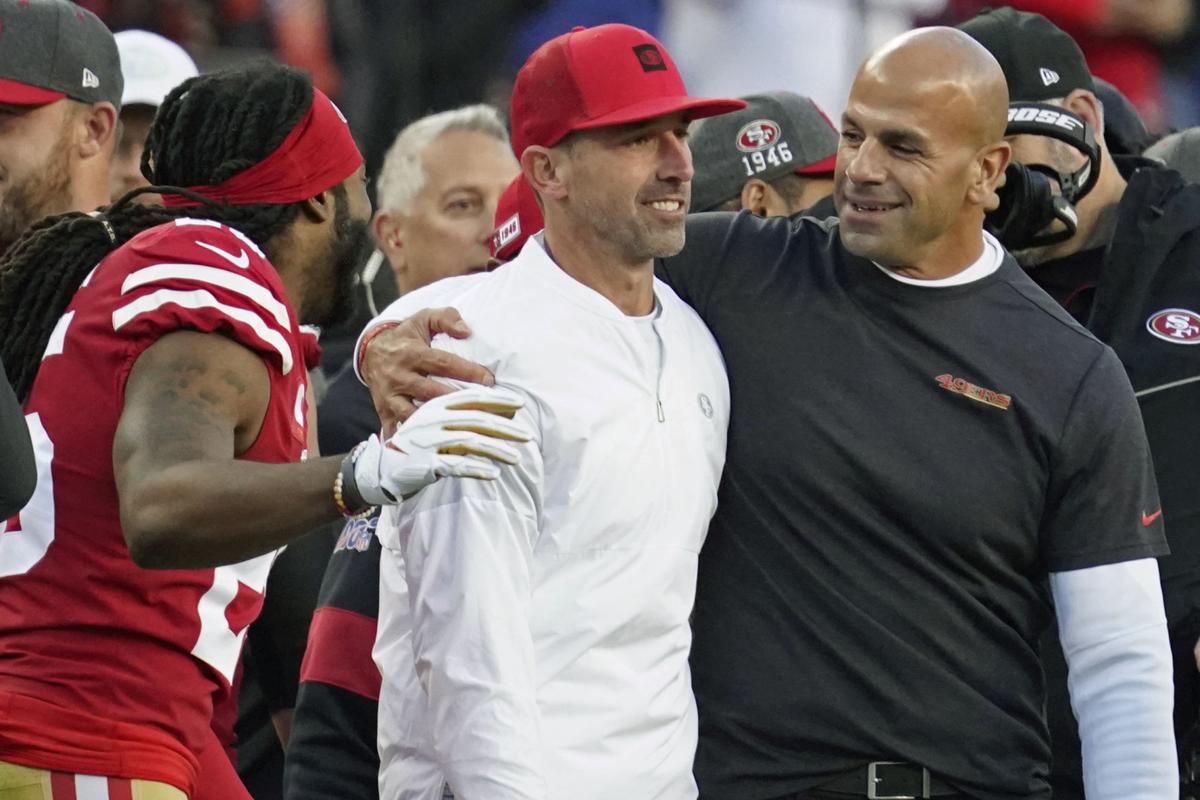 GREEN BAY — Matt LaFleur watches countless hours of film each week.
The Green Bay Packers first-year coach has digital reel after digital reel playing on the 65-inch flat-screen television mounted to the wall of his Lambeau Field office, which is perfect for breaking down his own team's games, upcoming opponent's past games, cut-ups of plays that have worked against that team's defense and all the best explosive plays from around the NFL each week in search of new ideas he can integrate into his own offense.
But this week, there'll be another video he'll be dissecting on that TV: His team's 37-8 loss to the San Francisco 49ers on Nov. 24— as painful as it might be to watch.
"I've got to go back and watch that tape again to really try to grasp what happened and why it happened and how can we adjust and what are we going to do to ensure it doesn't happen (again)," LaFleur said Monday, one day after his team's 28-23 NFC divisional playoff victory over the Seattle Seahawks at Lambeau Field sent them into Sunday's NFC Championship Game against the 49ers at Levi's Stadium in Santa Clara, Calif. "That'll happen over the next couple days."
Some coaches might've sent the game film from that loss straight into the digital dumpster. LaFleur and his staff watched it in the immediate aftermath of the loss, just as they would with any other game. And now, the coach will watch it again in an attempt to discern what went awry with his offense — and himself.
"I'd like to think that we've improved throughout the course of the season, especially the last six weeks," said LaFleur, whose team is 6-0 since that loss. "Certainly, I don't think we played our best that day. You've got to give them a lot of credit. That was probably the reason for that — that's a really talented football team. We know that. But in order to compete with them, in order to have a chance to beat them, we're going to have to be at our best — and that's everybody, all 11 on that field. And it is a big challenge, but certainly one that I think our guys will prepare for and be ready to go."
Facing the four people he's closest to in football — 49ers coach Kyle Shanahan, defensive coordinator Robert Saleh (LaFleur's former roommate), offensive run-game coordinator Mike McDaniel and his own brother, 49ers offensive passing-game coordinator Mike LaFleur — he said Monday he might've gotten too caught up in the cat-and-mouse game of knowing what those guys tend to do and overthought how to attack them.
"I think that tends to happen at times," LaFleur said. "Maybe."
The result? In their worst loss of the season, the Packers offense managed just 198 net yards, converted only 1 of 15 third-down situations and watched as wide receiver Davante Adams (seven catches, 43 yards) and quarterback Aaron Rodgers (20 of 33 for a season-low 104 yards and a 75.8 passer rating) had one of their worst games of the year. Rodgers also lost a first-possession fumble that led to a 7-0 deficit, and the Packers never really recovered.
"I'm going to look at everything," LaFleur said. "And everything that anybody that's had success against them (has done). I mean, that's a really good team. In all three phases. They've got obviously one of the top defenses, I think it's one of the top offenses and they're really solid on special teams. So I've got a lot of respect for everybody over there.
"Richard Hightower does a great job with the special teams. You all know my relationship with Robert and what I think about him not only as a person but as a football coach, and I think Kyle does as good as anybody drawing up plays and scheming people as there is in the National Football League.
You have free articles remaining.
"So we have a big challenge in front of us. But it's something that I think our guys are going to roll up their sleeves and come in and prepare the right way and be ready to go."
Meanwhile, Shanahan spent his Monday talking about the dangers of putting too much stock in that regular-season victory. His message? "Don't be stupid," Shanahan told his team.
"We know it'll be different. That game got away from them early," Shanahan said, referring to the 23-0 halftime lead his team built in the first meeting. "That's definitely not the team we're going to see this week.
"Everyone knows how good Green Bay is, how good the coaching staff is, how good their players are, how good their quarterback is. I don't think they've lost a game since then. That game really holds zero relevance as to what will happen Sunday."
That's certainly the approach the Packers players are taking, too.
"We know we played our worst game of the season that game," wide receiver Allen Lazard said. "They're obviously very good and they played a really good game. We know we're not going to go out there and lay an egg this time. We're going to have a good game plan and go out and execute."
Added veteran center Corey Linsley: "From top to bottom, whatever was wrong with the plan, it didn't work and we didn't execute well enough. I didn't play well enough, a lot of guys didn't. Overall, we know this time coming around, we've got to learn from our mistakes.
"We knew there was a possibility of (this rematch). We want to win the game, regardless of whatever you want to call it — revenge or however you want to paint it. We want to win the game. We want to go in with a strong game plan and execute, play fast and do whatever we can to win the game."
Extra points
LaFleur, who challenged Packers fans this summer to create a better home-field advantage than had existed in the years immediately before his hiring, began his new briefing by thanking fans for delivering. "I thought they really created a home-field advantage for us through the course of the year," said LaFleur, whose team finished 8-1 at home on the year. … LaFleur said starting right tackle Bryan Bulaga, who missed Sunday's game with an illness, was feeling better and that what he was battling wasn't the same bug that sidelined some of his teammates throughout the week. "We tested all these guys and in a lot of the cases it wasn't the flu," LaFleur said.
---
Photos: Packers hold off Seahawks to advance to NFC title game
Packers 28, Seahawks 23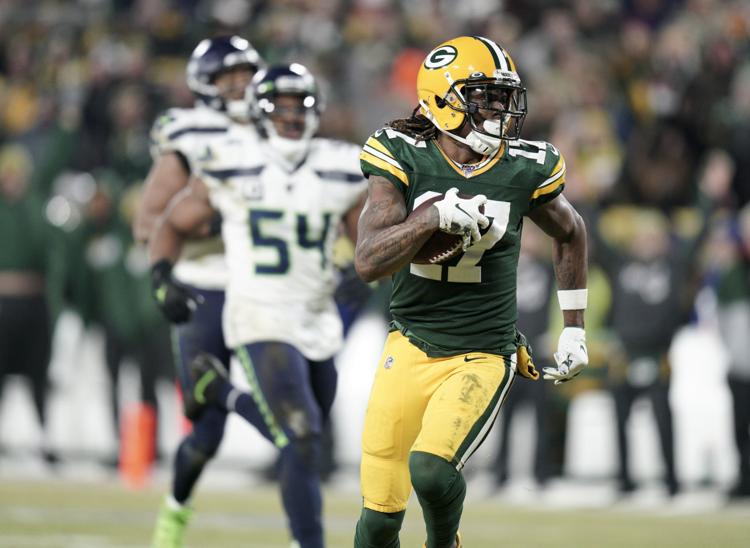 Packers 28, Seahawks 23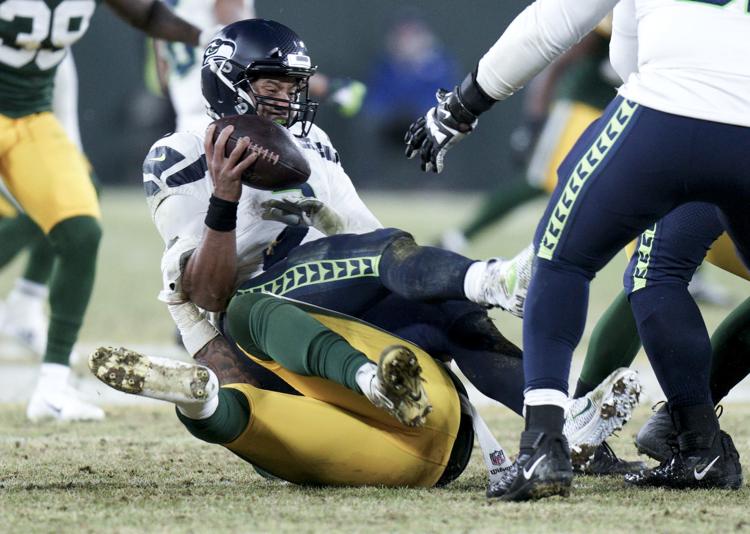 Packers 28, Seahawks 23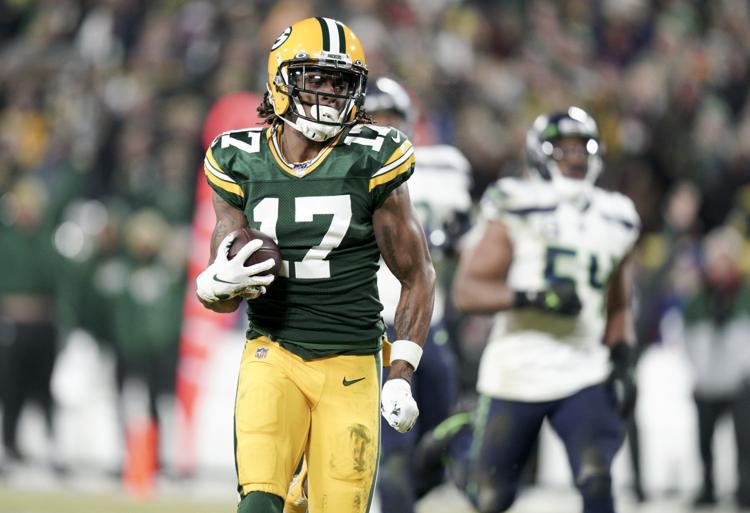 Packers 28, Seahawks 23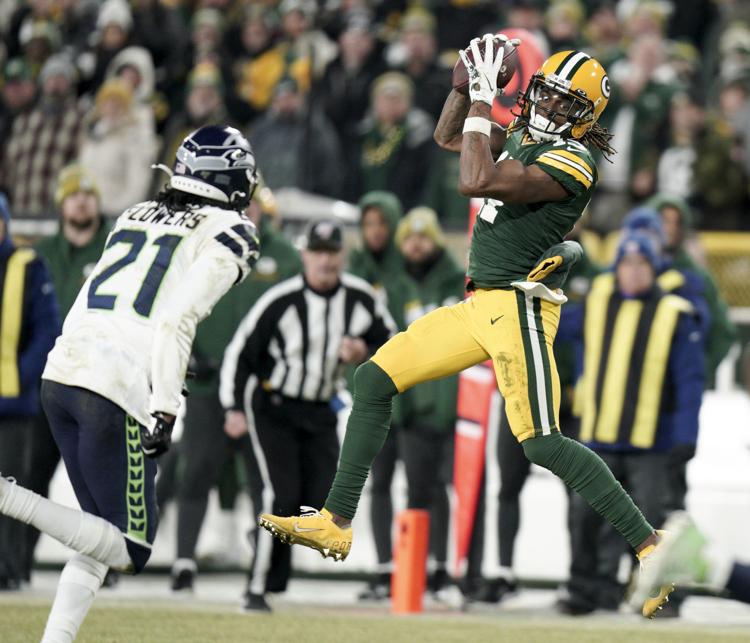 Packers 28, Seahawks 23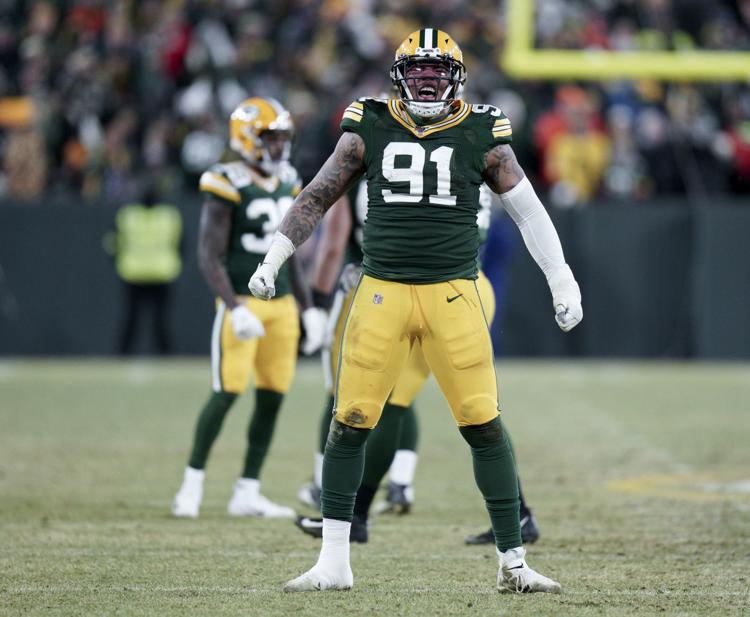 Packers 28, Seahawks 23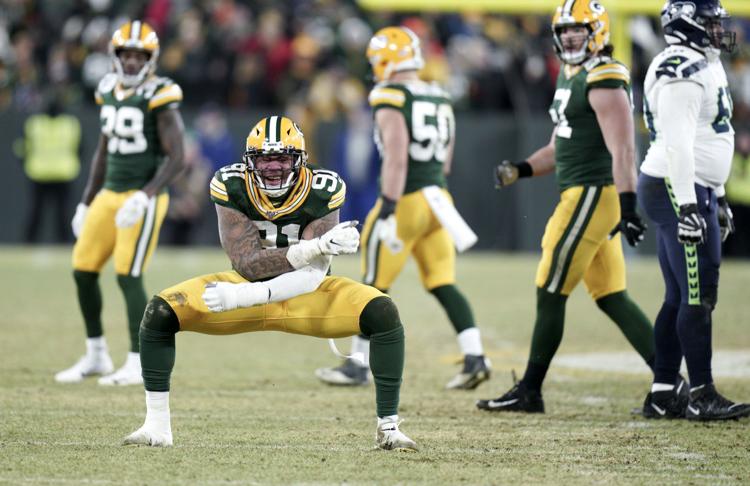 Packers 28, Seahawks 23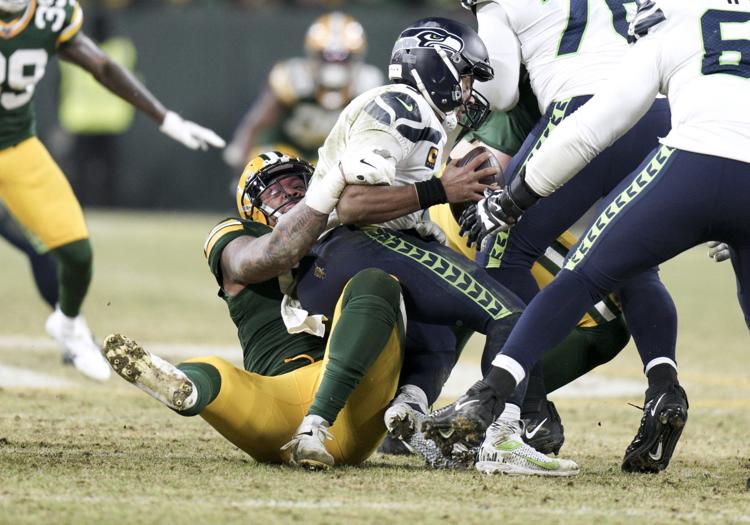 Packers 28, Seahawks 23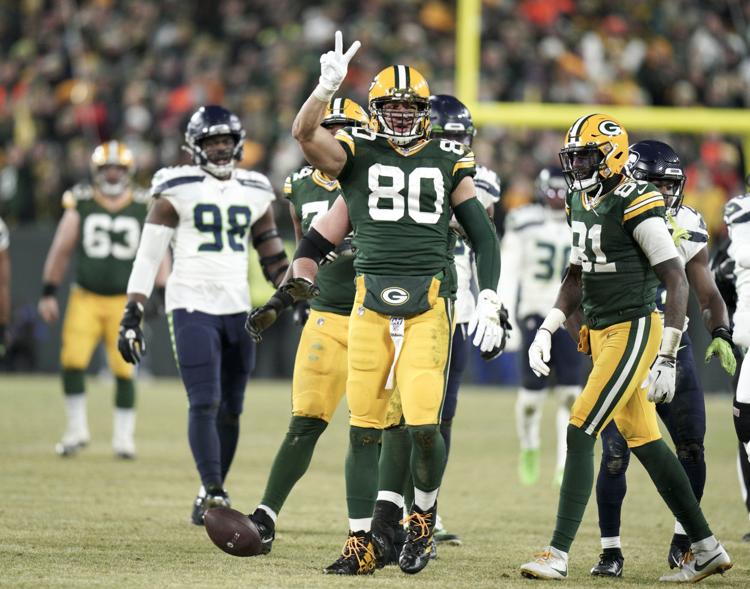 Packers 28, Seahawks 23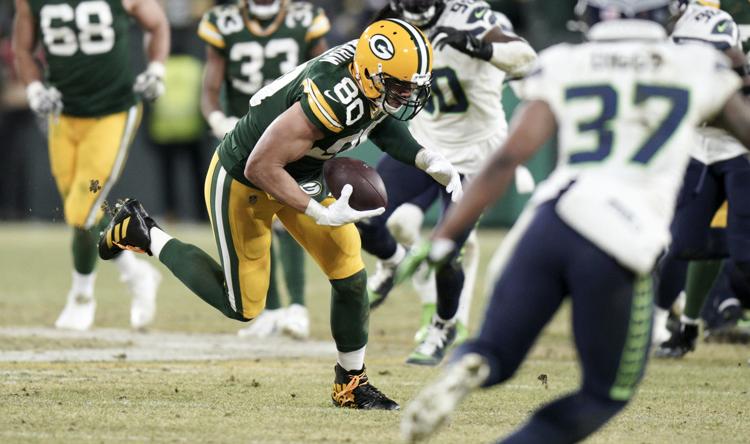 Packers 28, Seahawks 23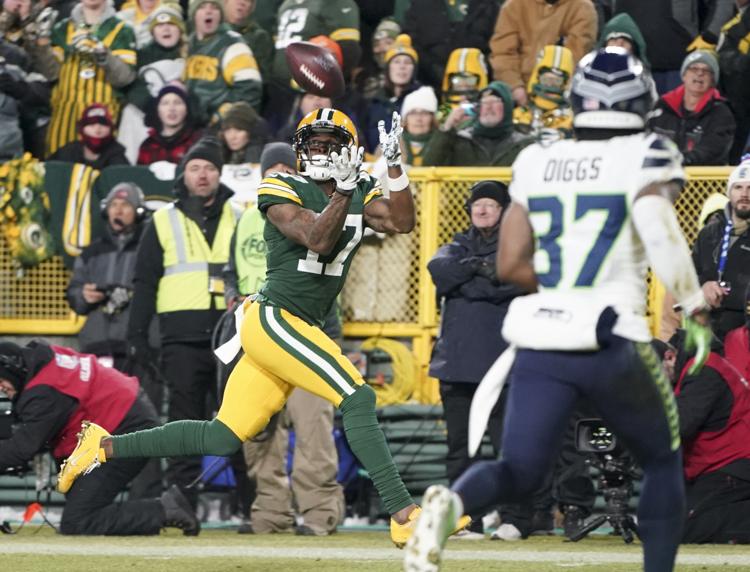 Packers 28, Seahawks 23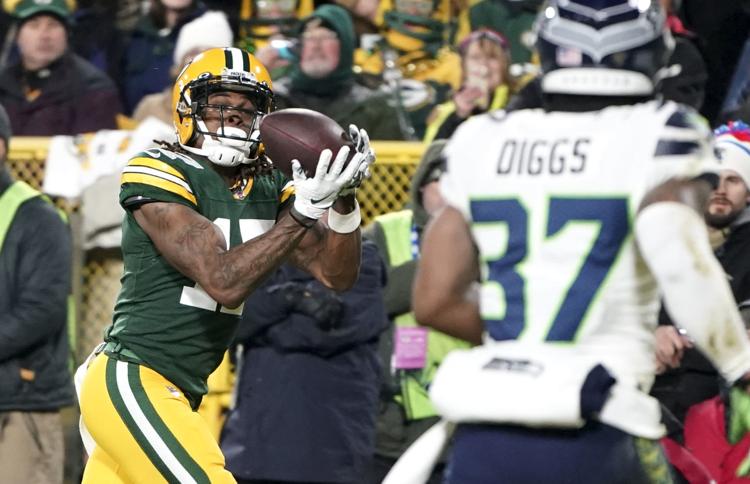 Packers 28, Seahawks 23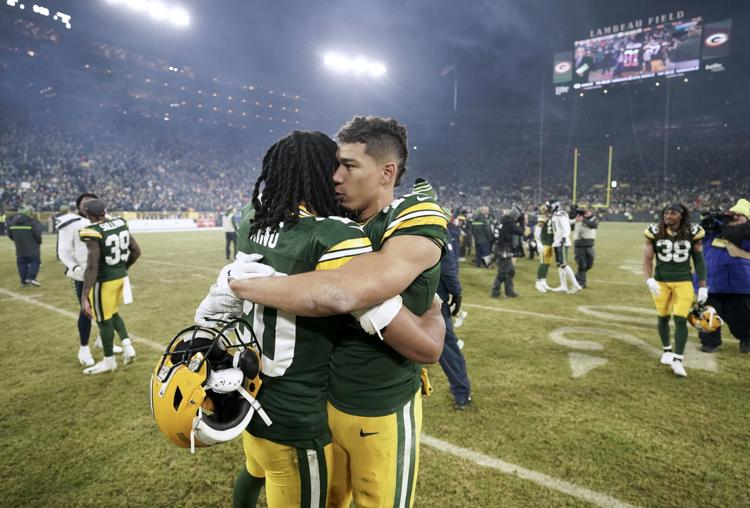 Packers 28, Seahawks 23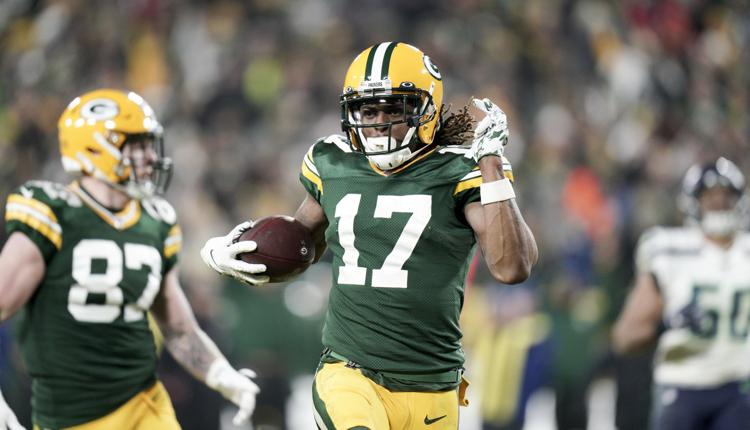 Packers 28, Seahawks 23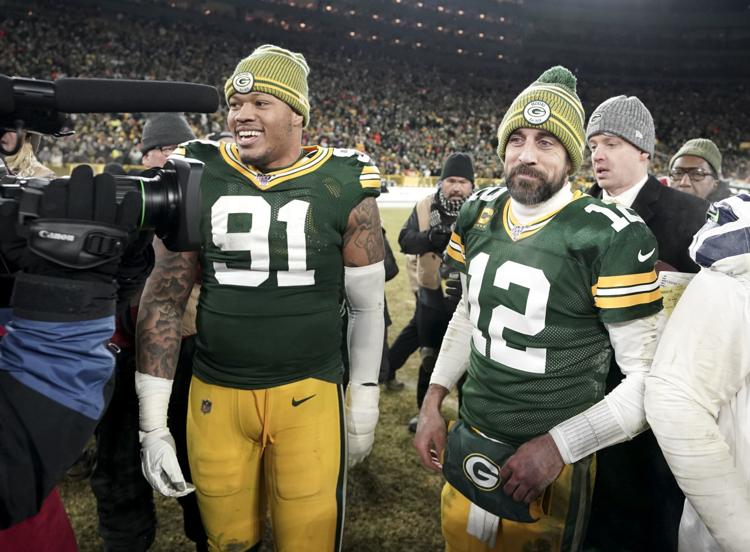 Packers 28, Seahawks 23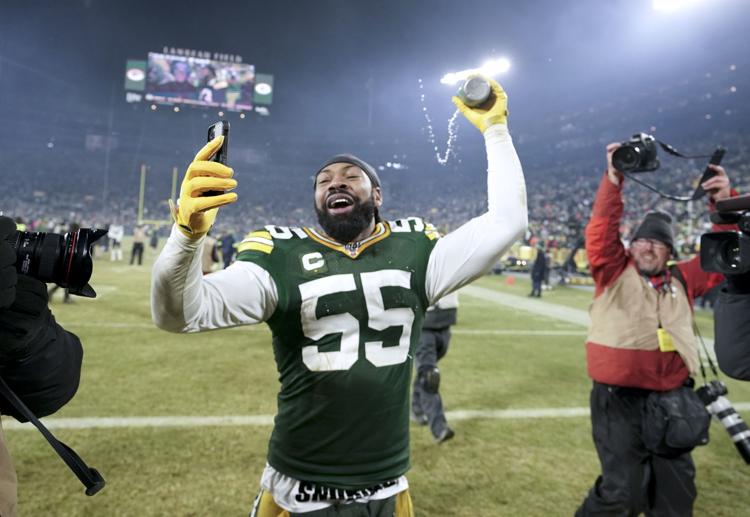 Packers 28, Seahawks 23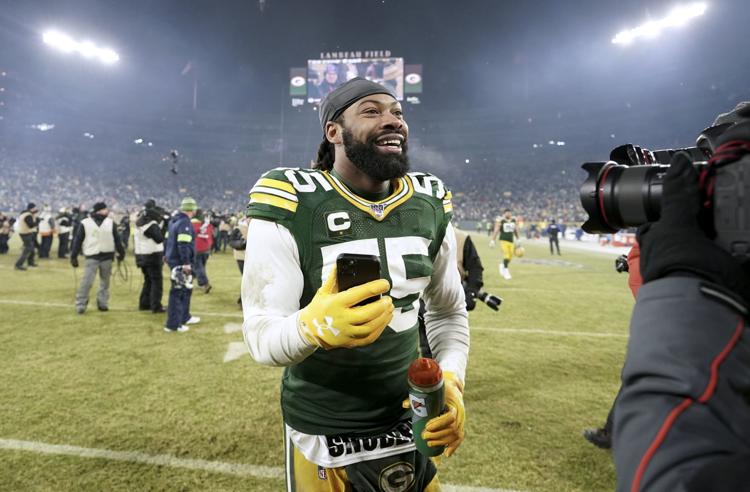 Packers 28, Seahawks 23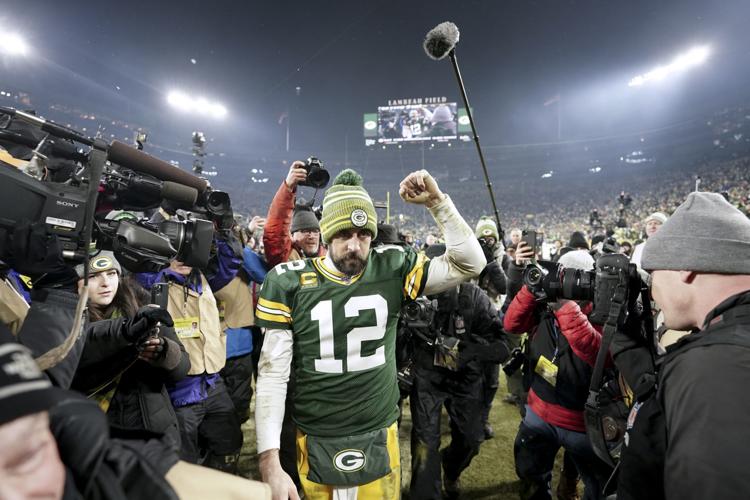 Packers 28, Seahawks 23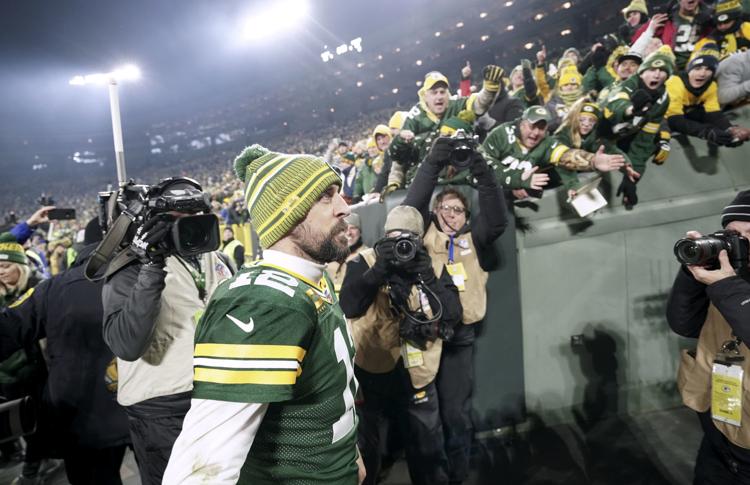 Packers 28, Seahawks 23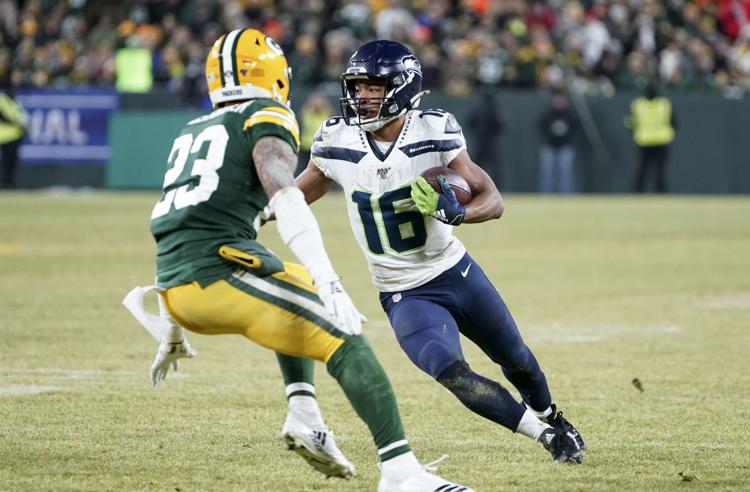 Packers 28, Seahawks 23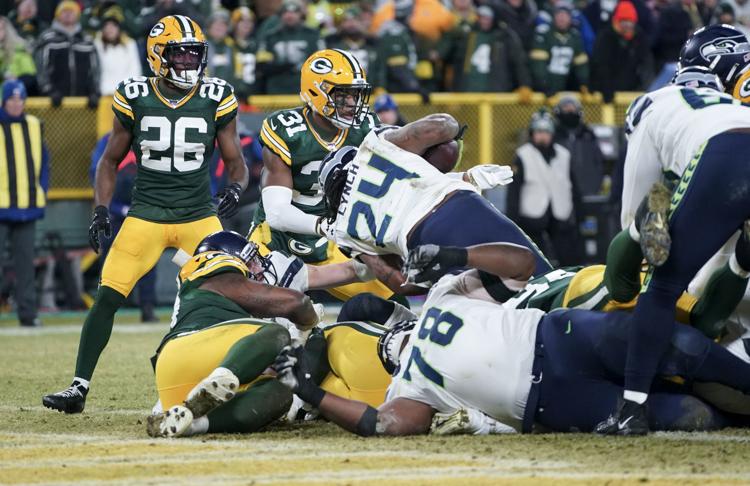 Packers 28, Seahawks 23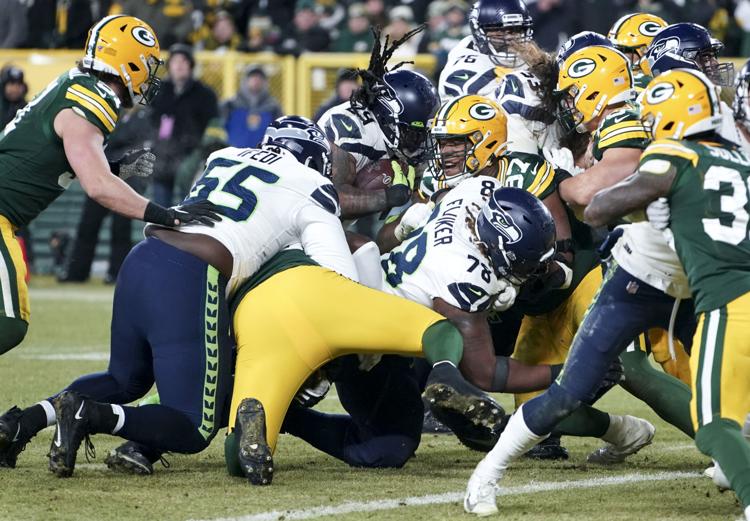 Packers 28, Seahawks 23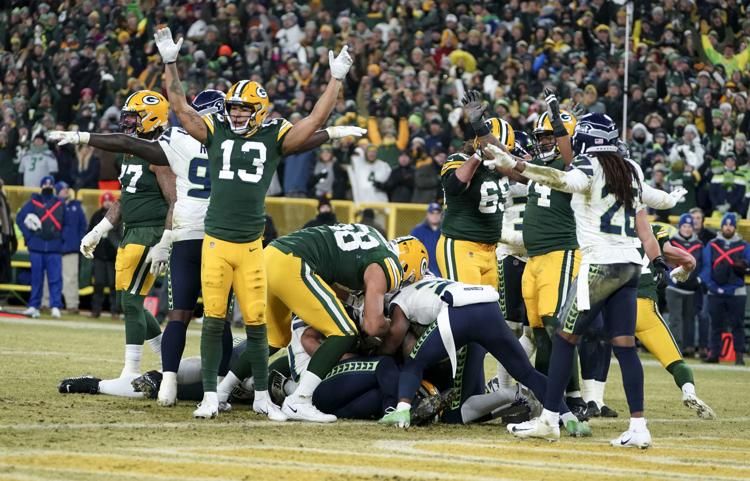 Packers 28, Seahawks 23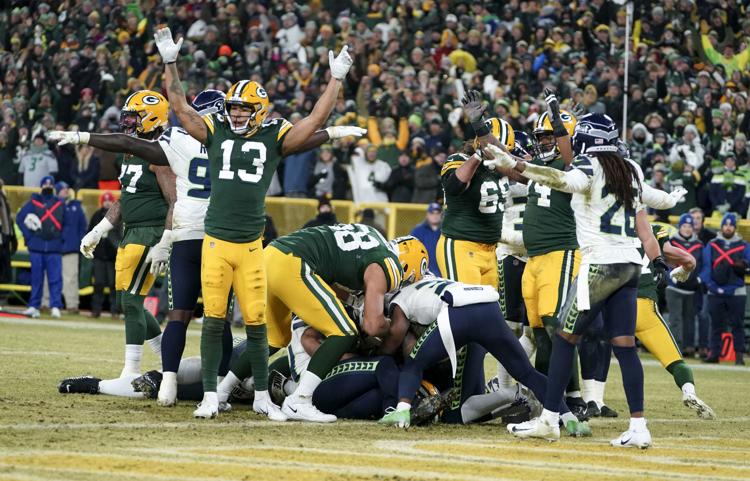 Packers 28, Seahawks 23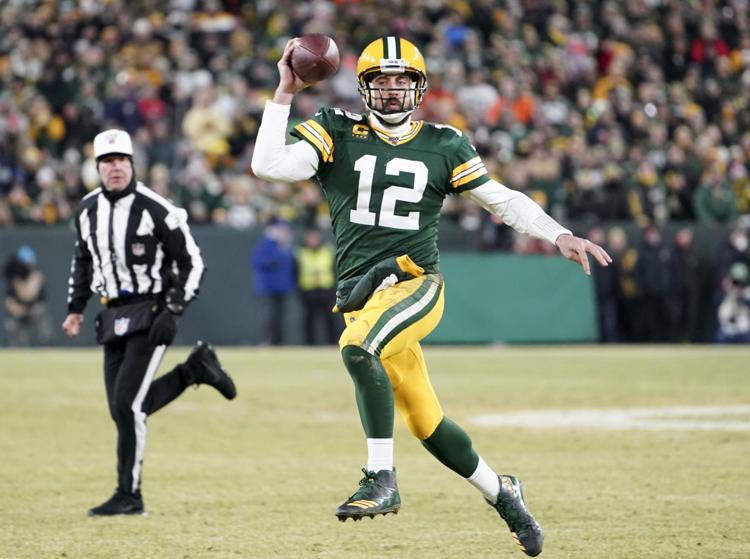 Packers 28, Seahawks 23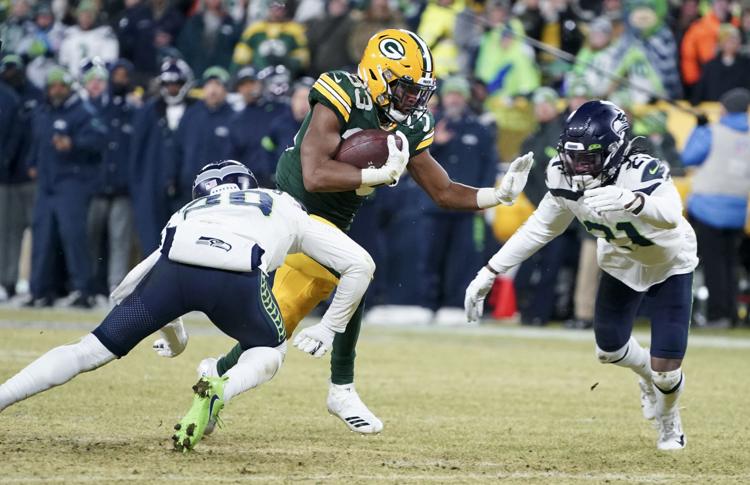 Packers 28, Seahawks 23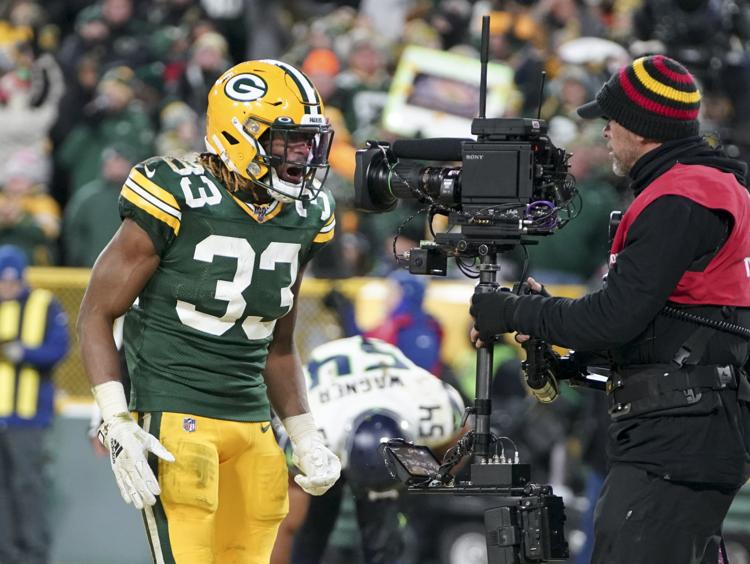 Packers 28, Seahawks 23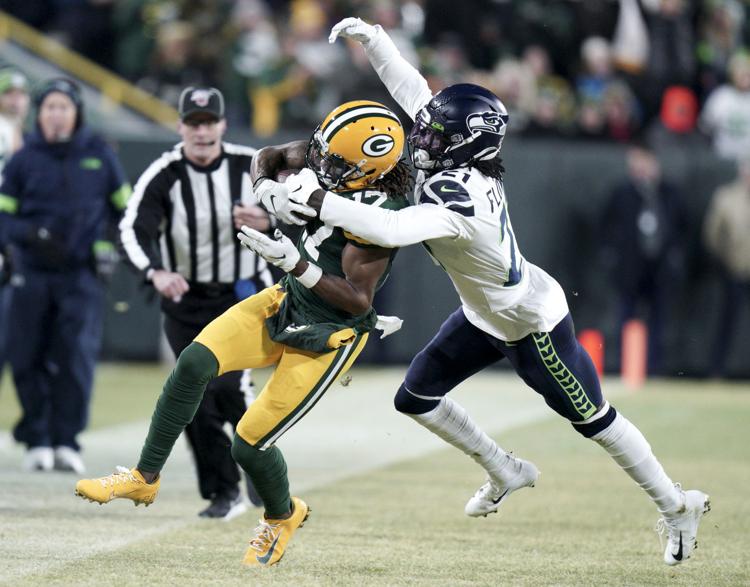 Packers 28, Seahawks 23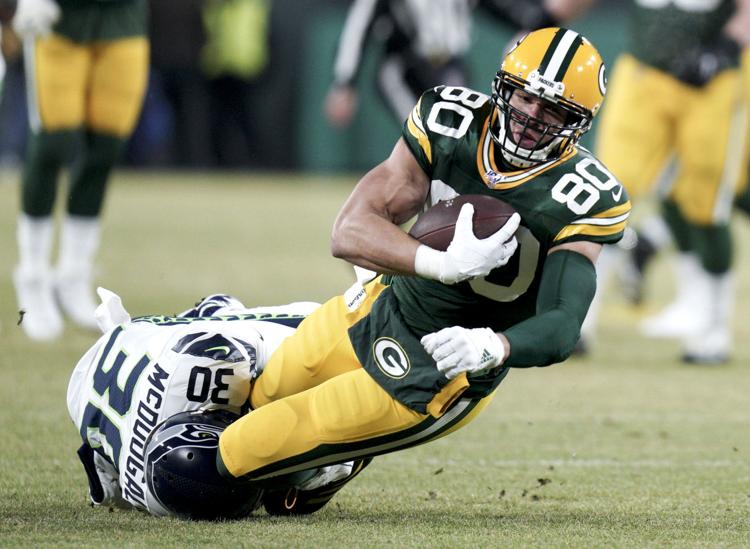 Packers 28, Seahawks 23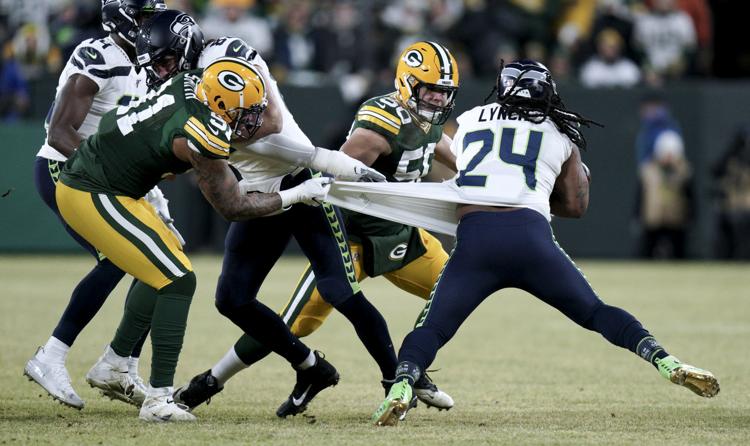 Packers 28, Seahawks 23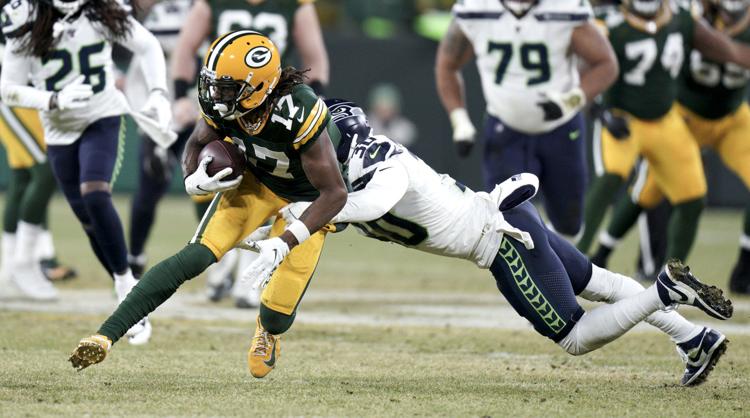 Packers 28, Seahawks 23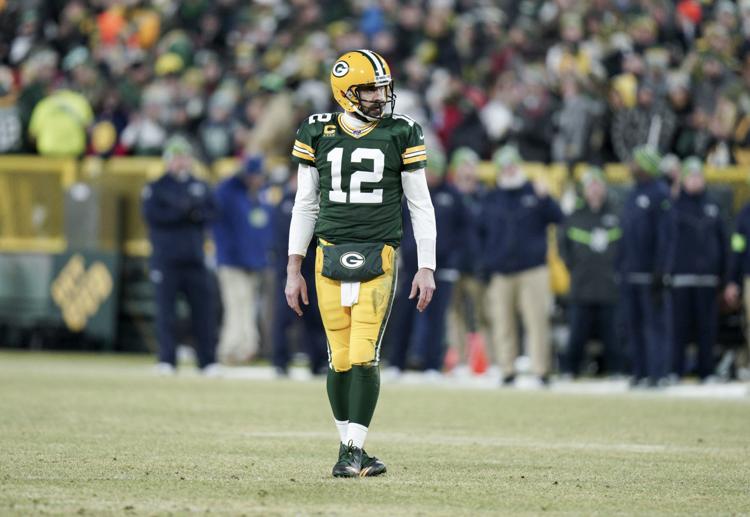 Packers 28, Seahawks 23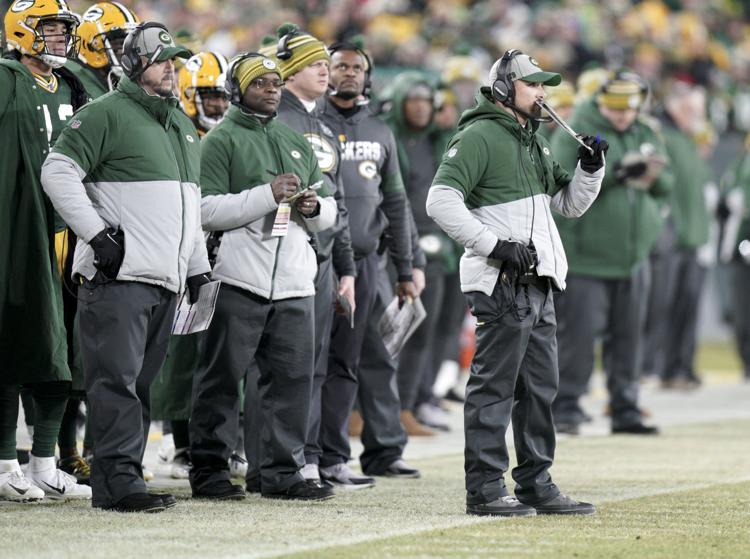 Packers 28, Seahawks 23