Something that deviates from what is standard, normal, or expected.
Afterward, Aaron Rodgers did not say "I told you so."
In fact, the Green Bay Packers quarterback felt his team could have done even more to prove his point on Sunday than it did during a 35-20 victory over the Houston Texans.
Nevertheless, even with what he believed was a we-left-a-lot-out-there, less-than-optimal performance — one his team put together despite playing without all-pro left tackle David Bakhtiari, star running back Aaron Jones and others — against a struggling Texans team, Rodgers left NRG Stadium in Houston on Sunday afternoon knowing that his 5-1 Packers had, in fact, proven him right: The Packers' 38-10 loss to the Tampa Bay Buccaneers seven days earlier had indeed been out of character for his team.
"I said it was an anomaly, and obviously we wanted to back that up," Rodgers said after completing 23 of 34 passes for 283 yards with four touchdowns — his third four-touchdown game of the young season — and no interceptions and no sacks for a 132.4 passer rating. "That game is an outlier, I believe, and today was more in line with our first four weeks.
"(The Texans) have had a lot of turmoil over there on that side. If we want to be a great team, we've got to win these games.
"I don't think it was the cleanest game from an operations standpoint, all three phases. Offensively, we had some plays that definitely leave your head scratching. But then, you turn around and score 35 points. So, it's one of those strange games where you're definitely productive but there was some more out there that we probably could have had."
The Packers not only got a huge game from wide receiver Davante Adams (13 receptions, a career-high 196 receiving yards, two touchdowns) and a strong performance from No. 2 running back Jamaal Williams (23 touches, 114 total yards from scrimmage, one rushing touchdown) but also unexpected contributions from a host of little-known players, from tight end Jace Sternberger (3-yard touchdown catch), to wide receiver Malik Taylor (two catches for 6 yards, including a 1-yard TD), to rookie safeties Vernon Scott (a crucial fourth-quarter, third-down open-field tackle) and Henry Black (a forced fumble) to end the Texans' remote hopes of a late comeback.
"It's always awesome to bounce back after the game that we had the previous week," Packers coach Matt LaFleur said. "I just think we're a resilient group. These guys rallied around each other and made plays when we needed them. (And) we're going to have to continue that because there's so many uncertainties throughout the course of a season, whether guys are available or not. Injuries are part of the game, and you have to have that next-man-up mentality.
"We had a lot of guys just step up. They've been working hard for those moments. It's just awesome to see when guys that put everything out there on a daily basis and have good things come to them. It's a lot of fun to watch."
The Packers not only got the job done without Bakhtiari (chest) and Jones (calf), but they also played without two starters in the secondary — cornerback Kevin King (quadriceps) and safety Darnell Savage (quadriceps) — and without usual contributors in running back/returner Tyler Ervin (wrist) and defensive tackle Tyler Lancaster (shoulder) due to injuries. The Packers also have two other starters on injured reserve (with the hope of returning) in No. 2 wide receiver Allen Lazard (core muscle surgery) and veteran inside linebacker Christian Kirksey (pectoral).
"You obviously don't want to have those kind of guys, who are so important to us, out the entire season. But it does give you a lot of confidence," Rodgers said of the contributions of other less-renowned players Sunday. "I was looking at our practice on Friday, and I counted I think eight tabbed starters (from) the beginning of the year that were in the rehab group. That's not always the best feeling, but part of this league is next man up, and we need guys to step in and play well.
"It's not exactly what you expect to start the season out, (but) you need that consistency from guys you really count on and you just need those guys who step in to play as well as they can."
You also need your stars to play like stars, and that's what Rodgers and Adams did from the start. One play into the second quarter, after snaring a 36-yard pass from Rodgers, Adams had caught six passes for 83 yards and a touchdown, leading directly to a 21-0 halftime lead.
"Any time you can get going early, I feel like that's kind of the recipe for success for us on offense and just Aaron and I's connection," said Adams, who had more yards but one fewer reception than he had in his 14-catch, 156-yard, two-touchdown game in the Sept. 13 opener at Minnesota. "So that was something that we aimed to do, come out and hit on all cylinders early and getting me going so that I could be able to produce for this offense."
And when the offense started to stagnate during the second half, the defense rose to the occasion after failing to stem the tide against the Buccaneers. Scott's third-and-8 tackle on Duke Johnson early in the fourth quarter forced the Texans to settle for a field goal that made it 28-13; Preston Smith's fourth-down stuff of quarterback Deshaun Watson on a read-option play off left tackle snuffed out another Texans scoring chance and led to the Packers' final touchdown of the day; and Black's hit on David Johnson to force a fumble that Adrian Amos recovered with 1 minute, 22 seconds left made up for the Packers' inability to recover an onside kick a moment earlier.
"We just didn't like our performance last week," Amos said. "We tried to prepare each and every practice like it was a game situation. Everybody holding each other accountable. No slacking, no loafing. Everyone on their assignments, their keys. That's how we have to prepare each and every week. We have to prepare to be great each and every week."
And after openly admitting that their practices were well below their standards leading into their loss to the Buccaneers, the Packers have to keep their more focused approach moving forward.
"We felt like we owed it to ourselves, based off of how we played last week," Adams said. "That's definitely not our identity as a football team. … We just wanted to turn around and make sure we did our thing this week: Take care of the ball, be clean, and the rest, honestly, takes care of itself."
---
Photos: Packers get back on track with victory over Texans
Photos: Green Bay Packers get back on track with victory over Houston Texans
Packers 35, Texans 20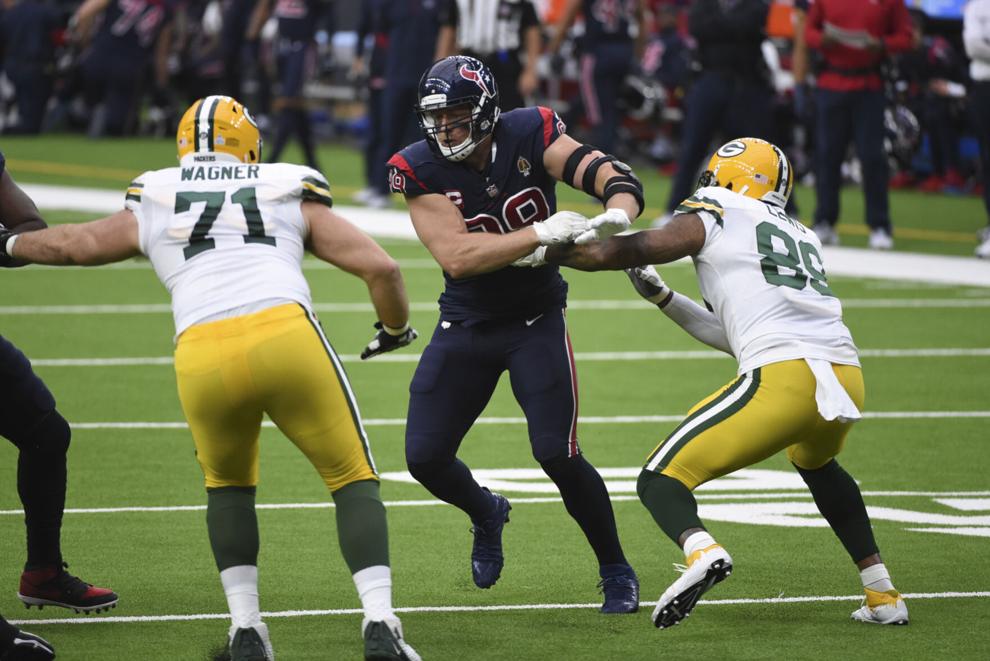 Packers 35, Texans 20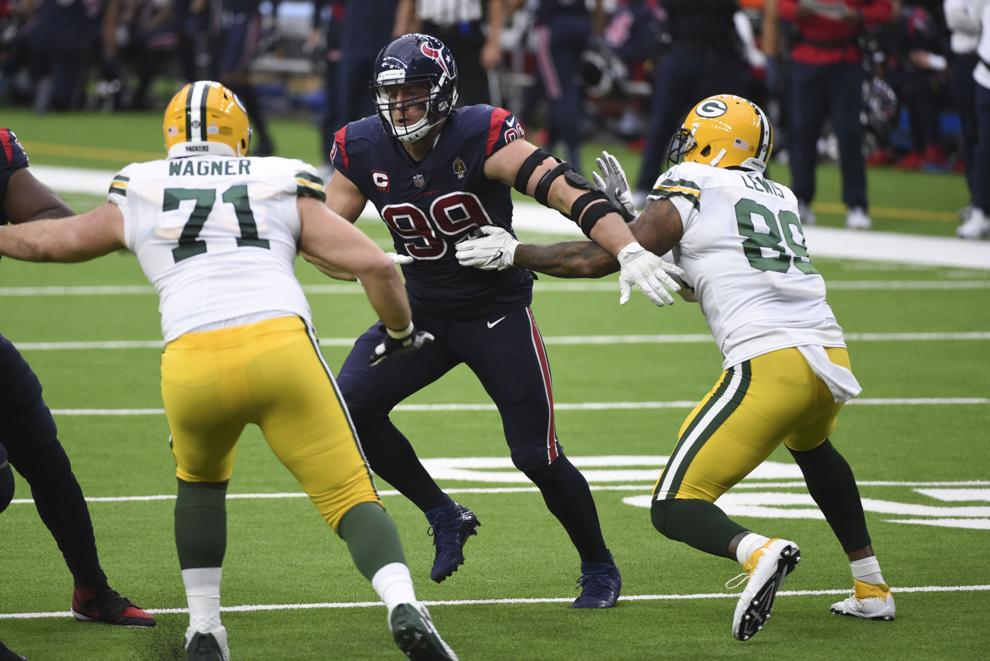 Packers 35, Texans 20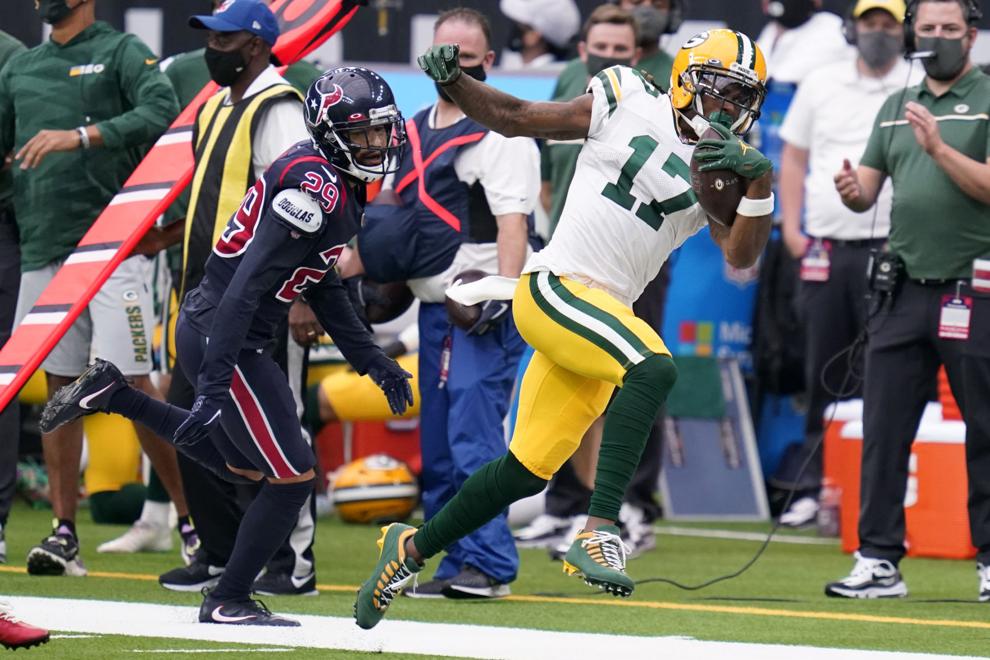 Packers 35, Texans 20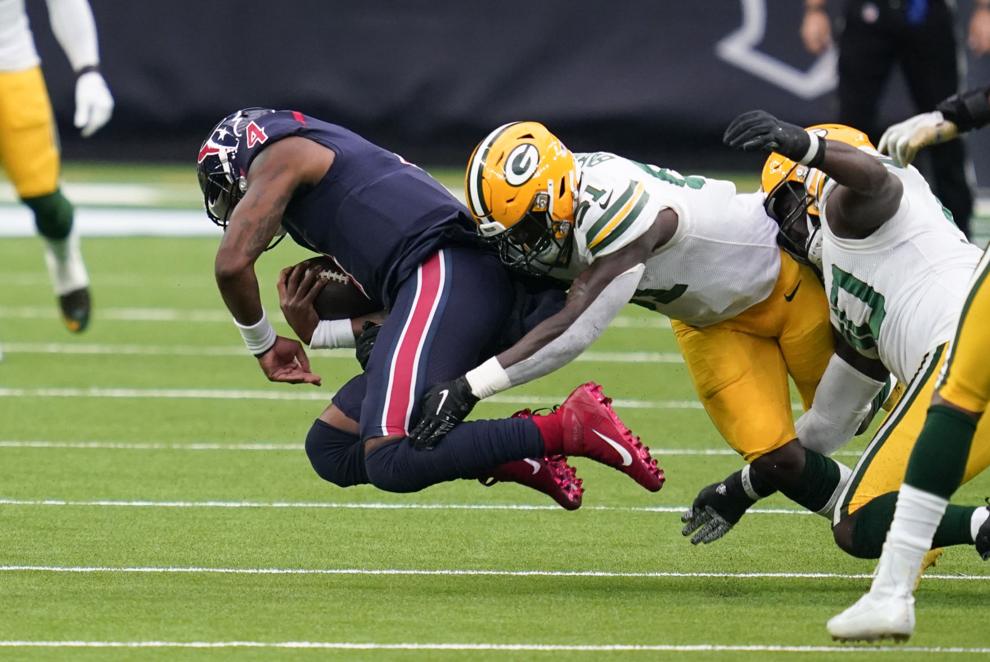 Packers 35, Texans 20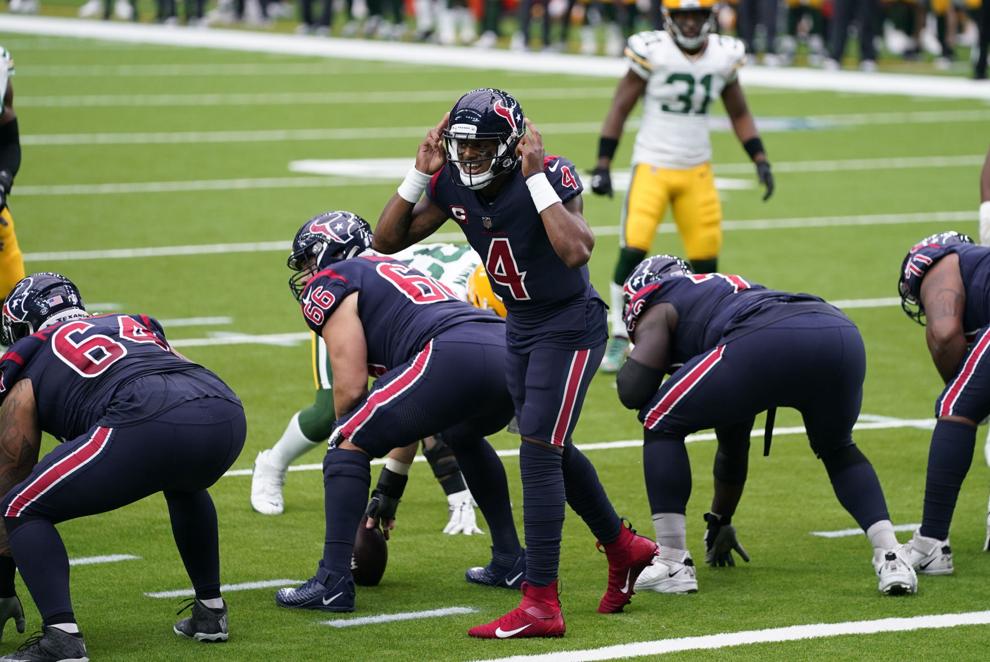 Packers 35, Texans 20
Packers 35, Texans 20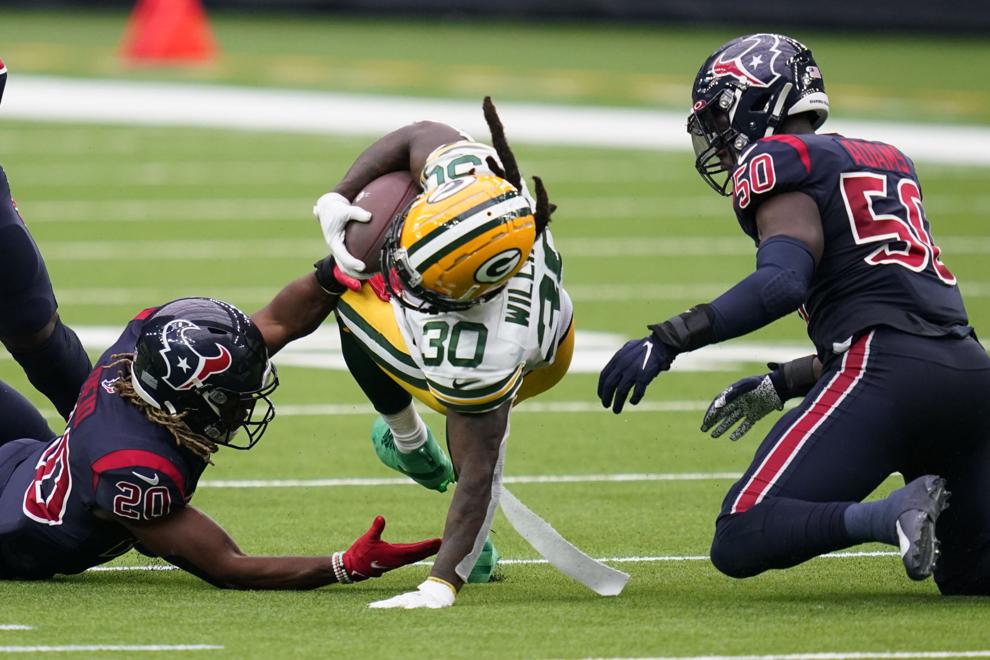 Packers 35, Texans 20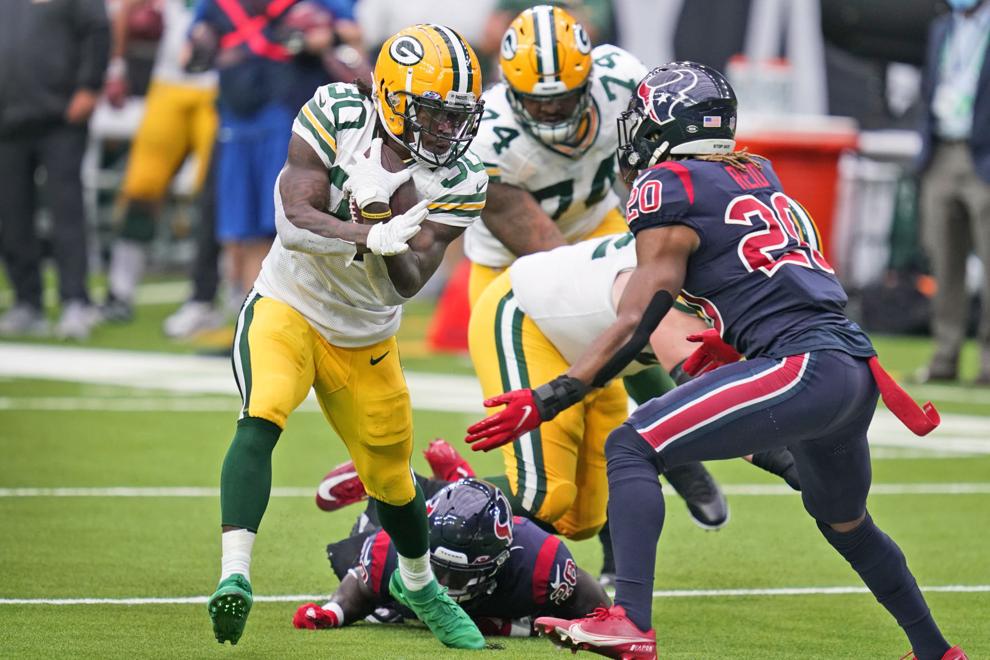 Packers 35, Texans 20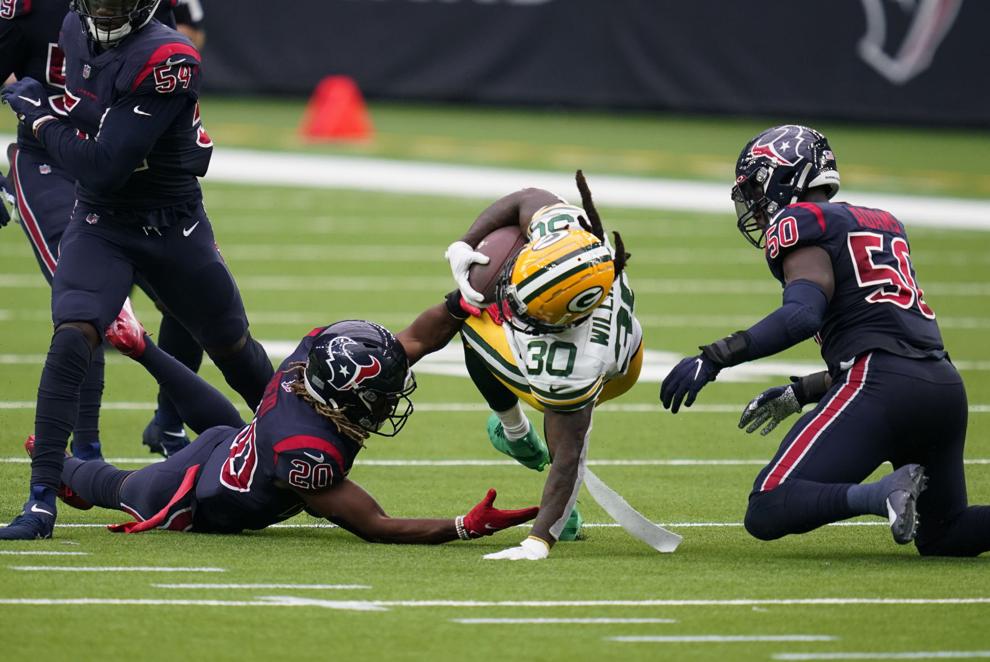 Packers 35, Texans 20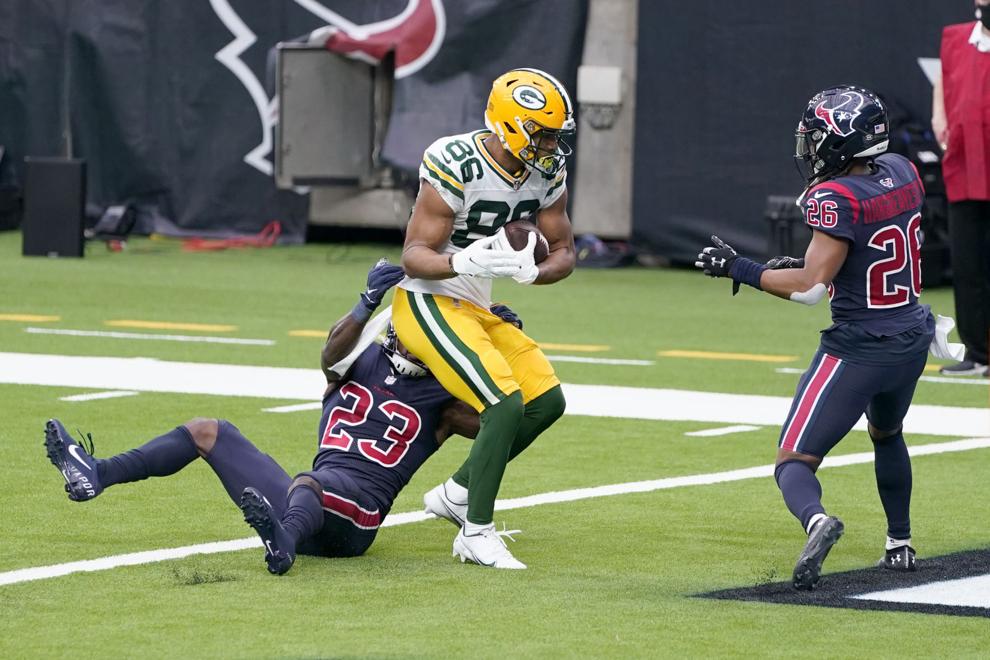 Packers 35, Texans 20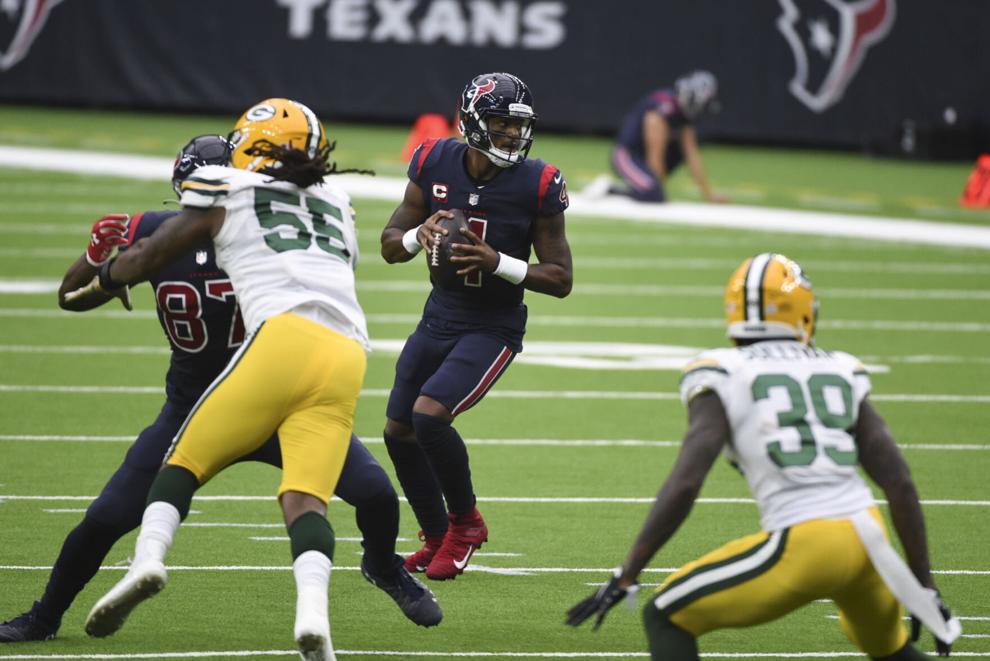 Packers 35, Texans 20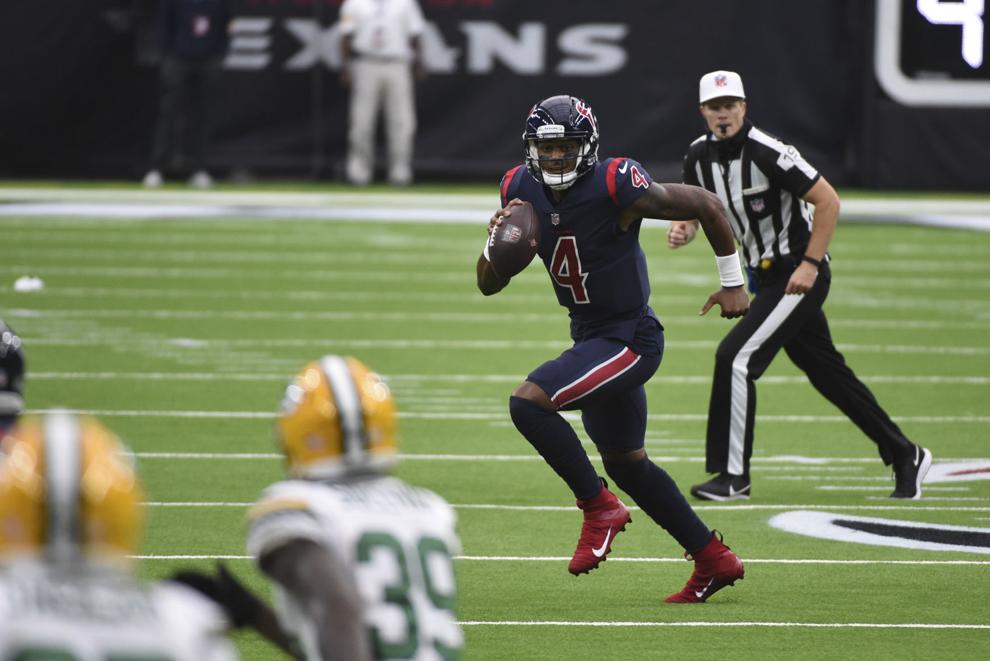 Packers 35, Texans 20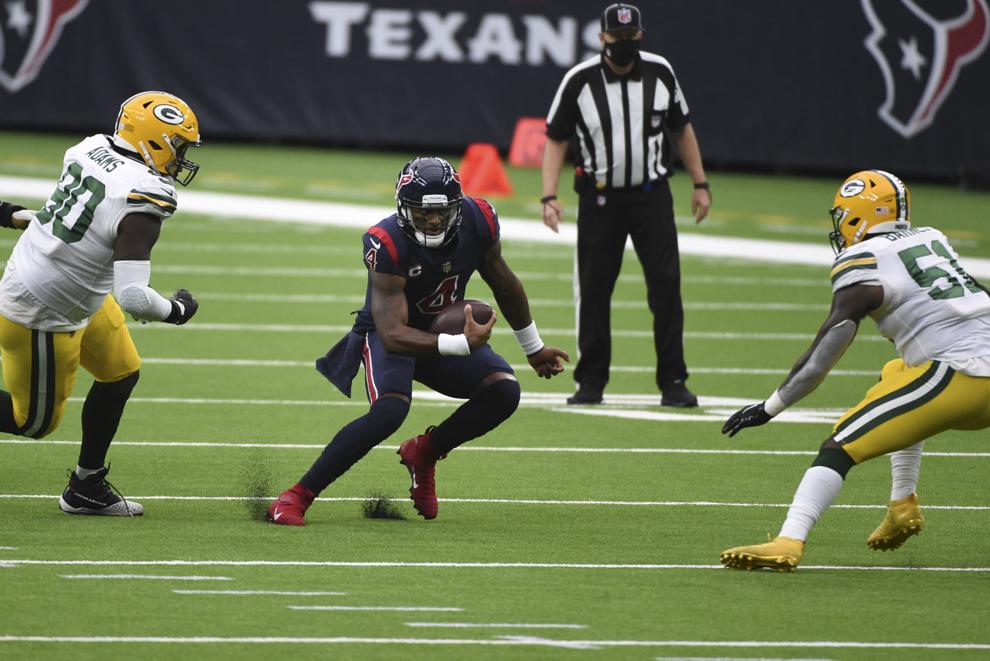 Packers 35, Texans 20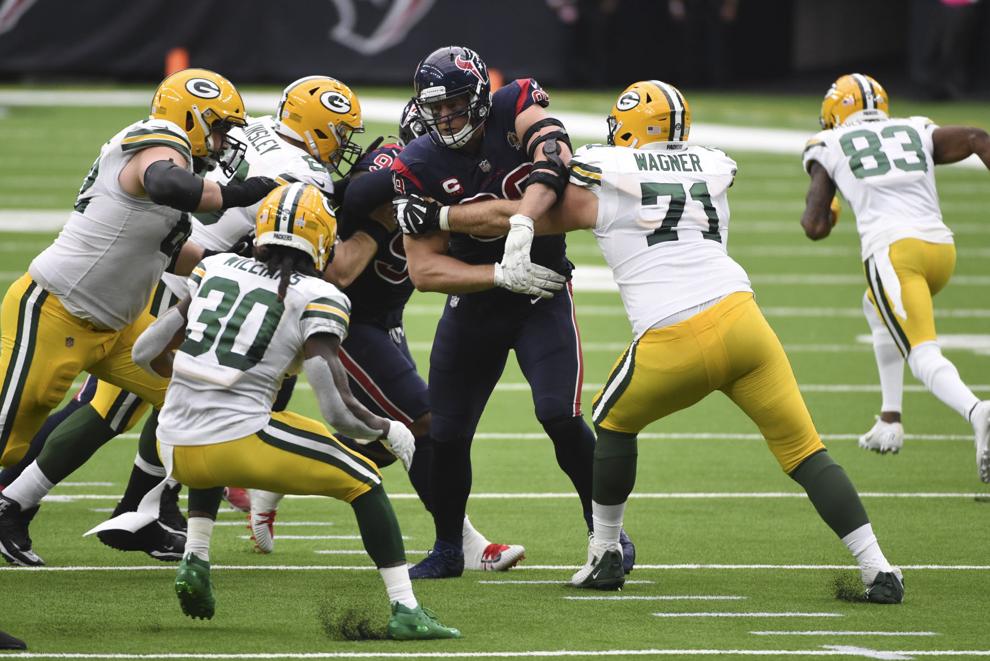 Packers 35, Texans 20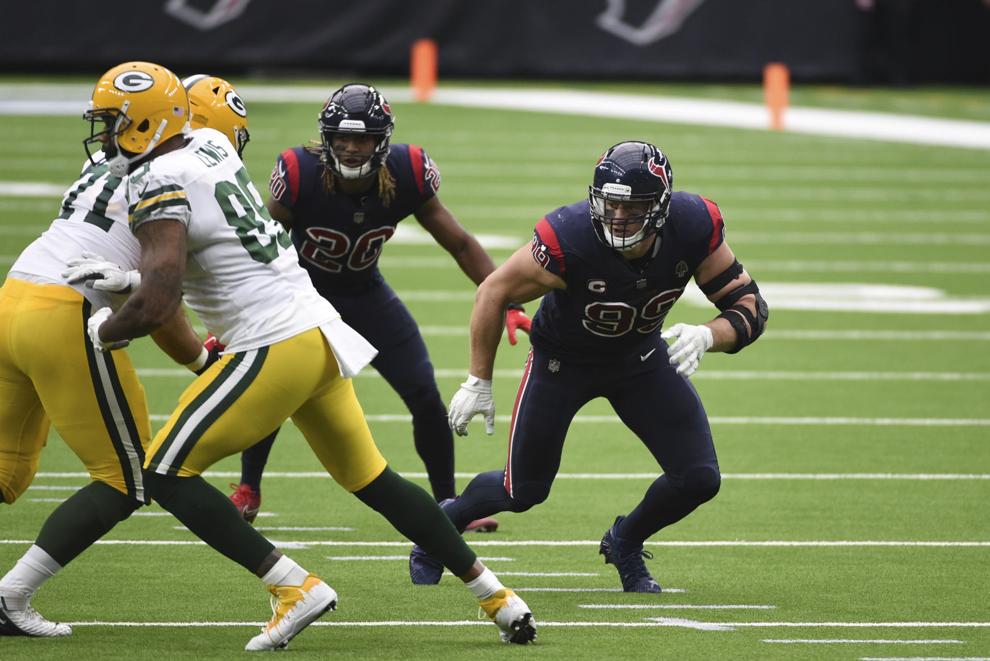 Packers 35, Texans 20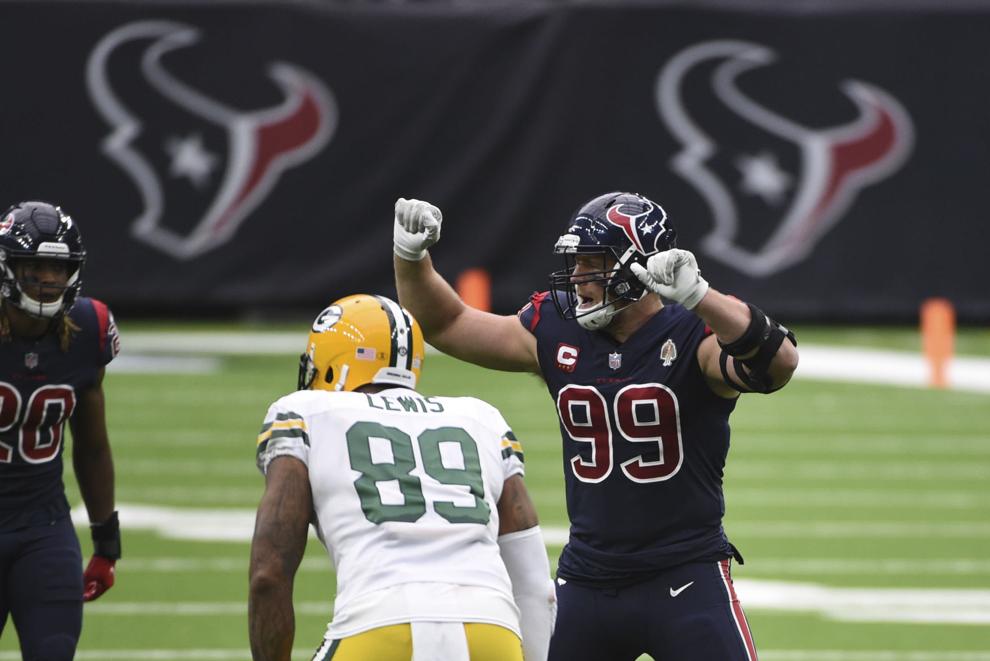 Packers 35, Texans 20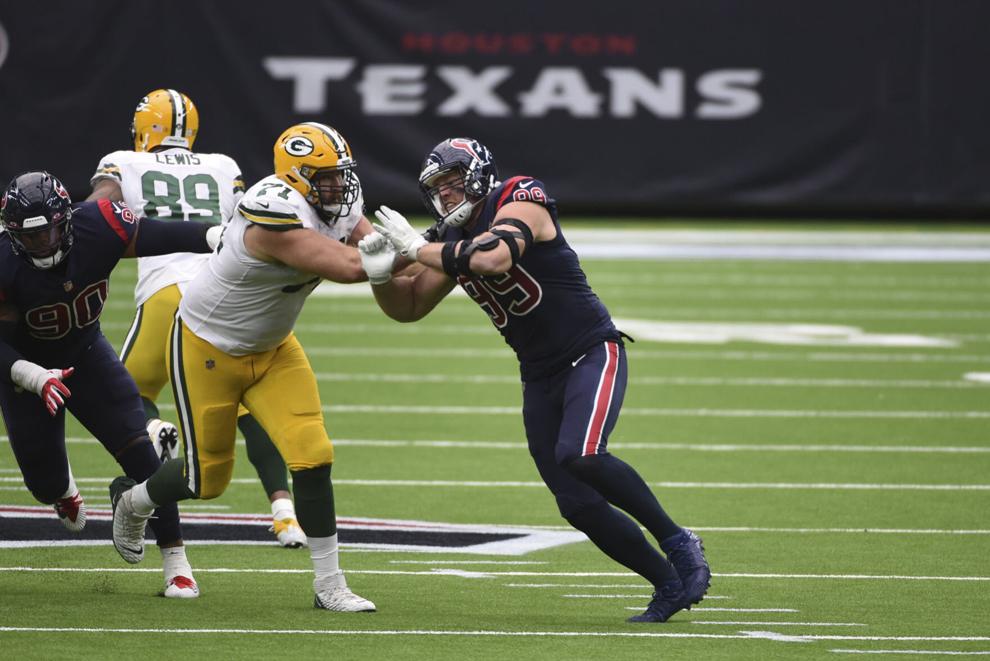 Packers 35, Texans 20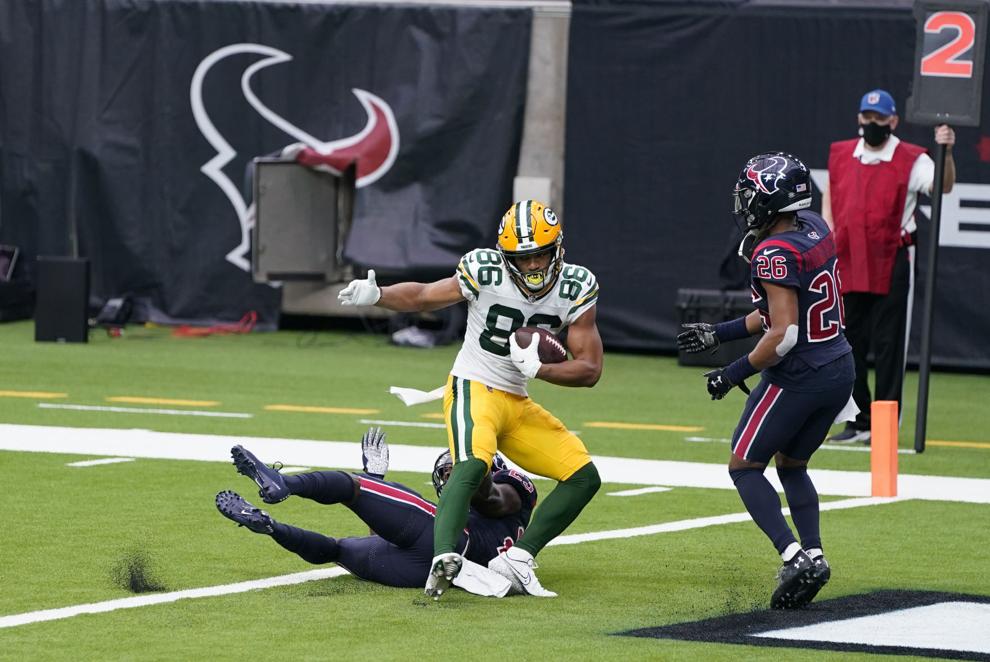 Packers 35, Texans 20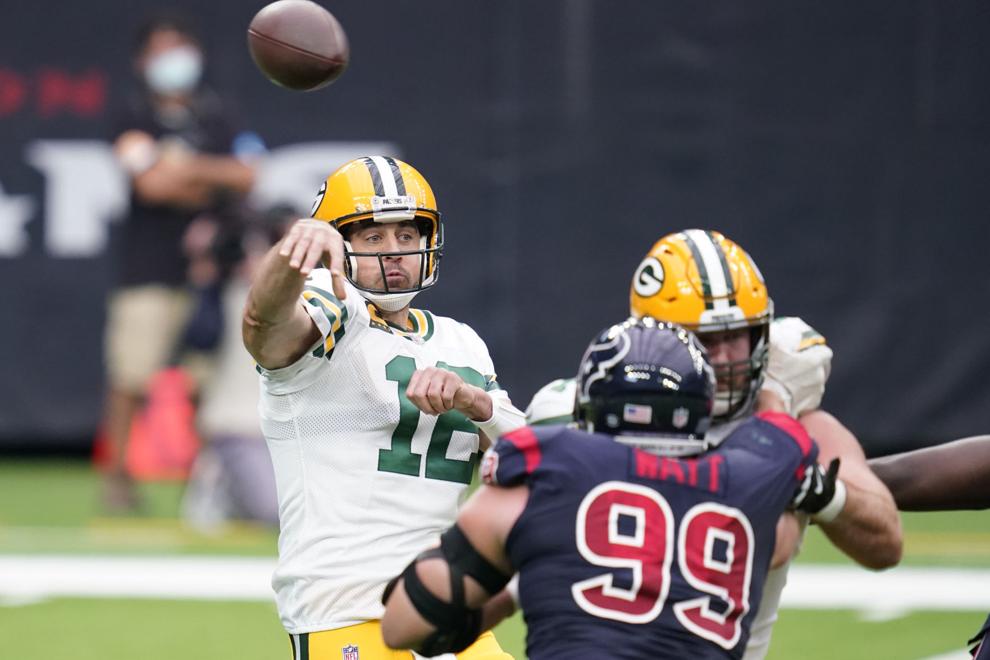 Packers 35, Texans 20
Packers 35, Texans 20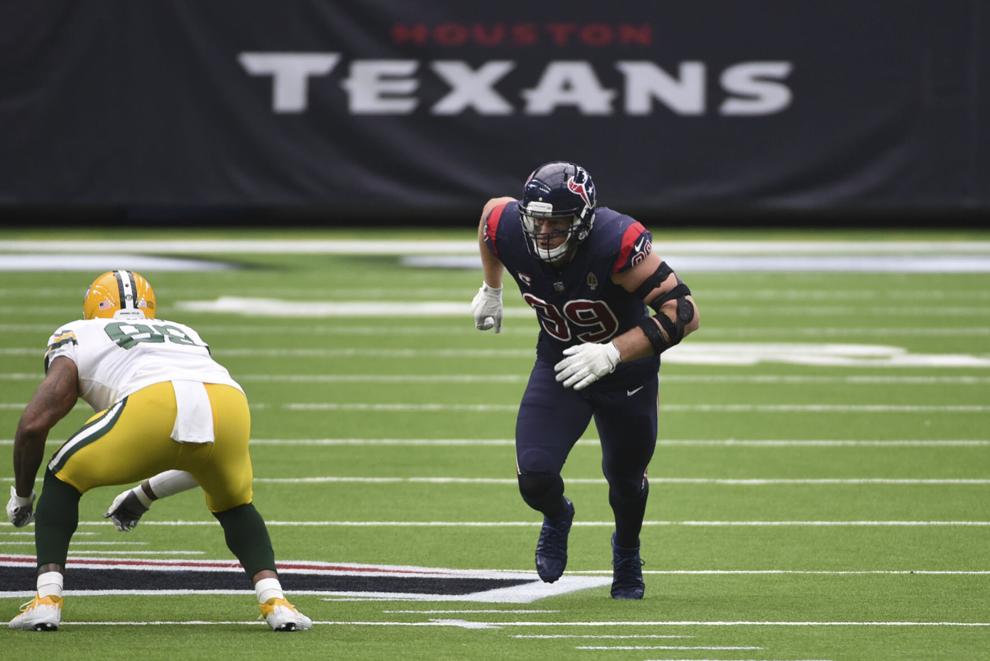 Packers 35, Texans 20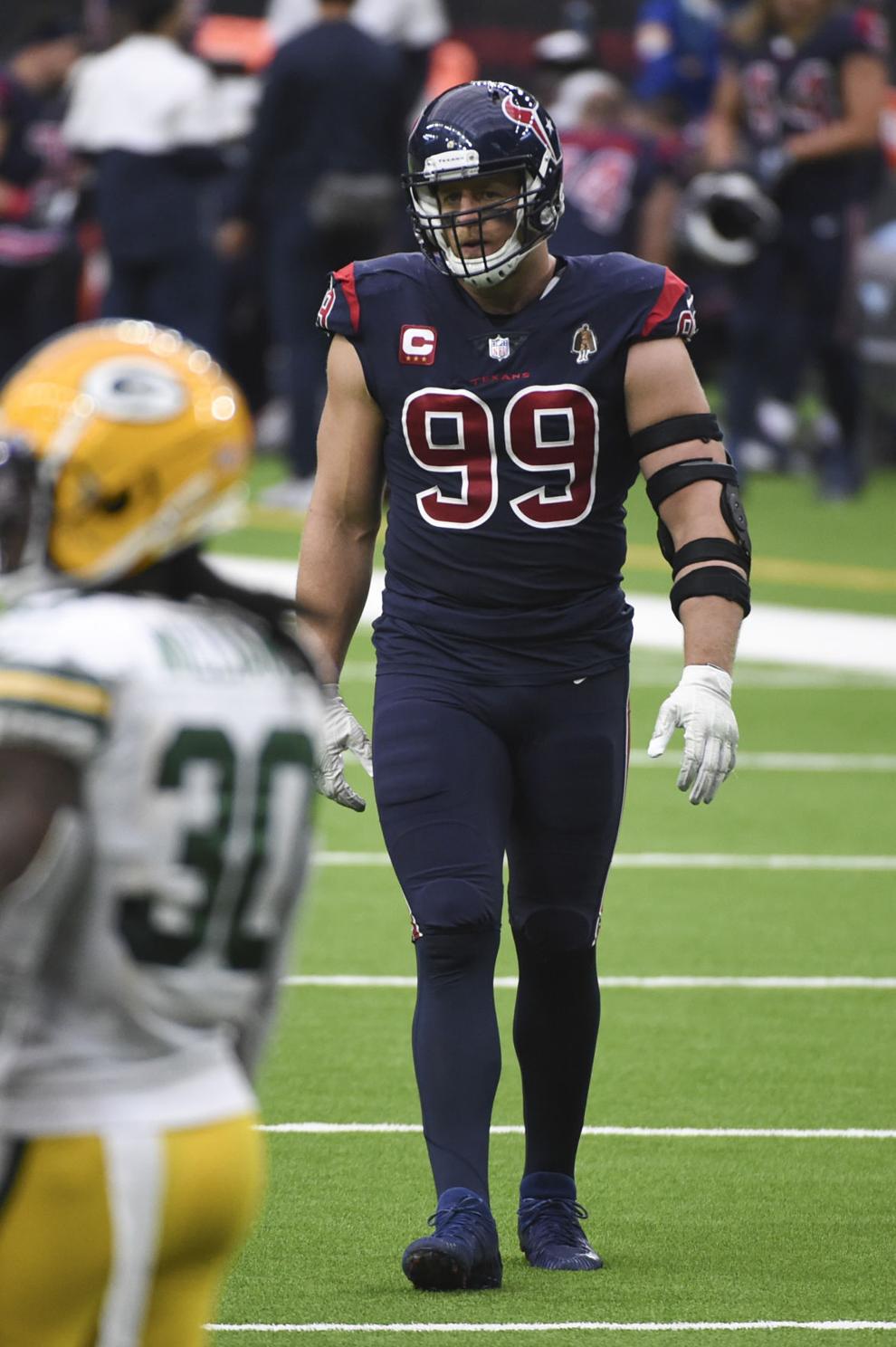 Packers 35, Texans 20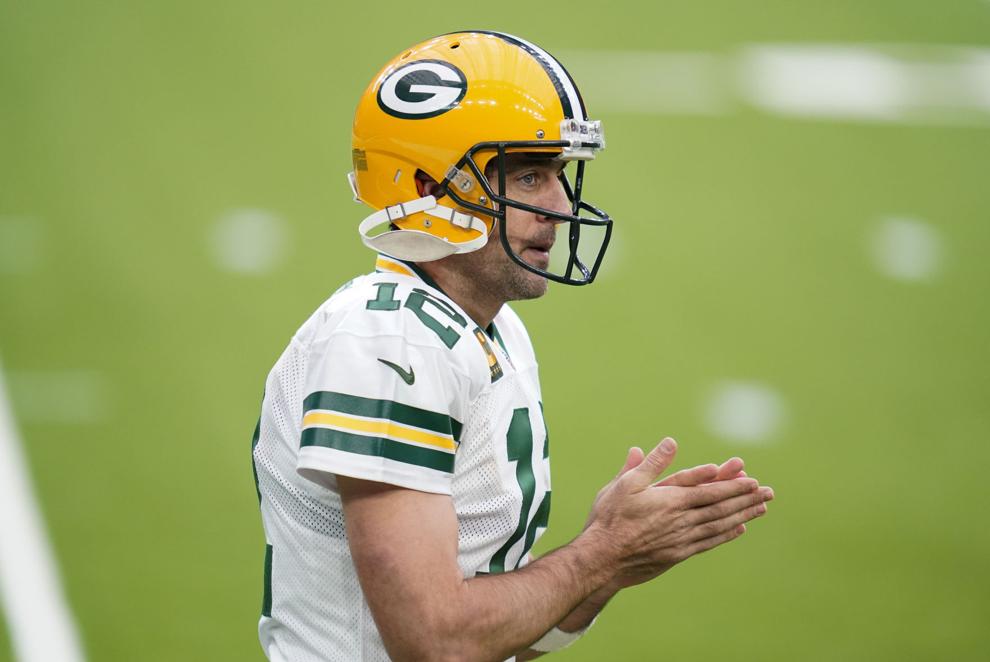 Packers 35, Texans 20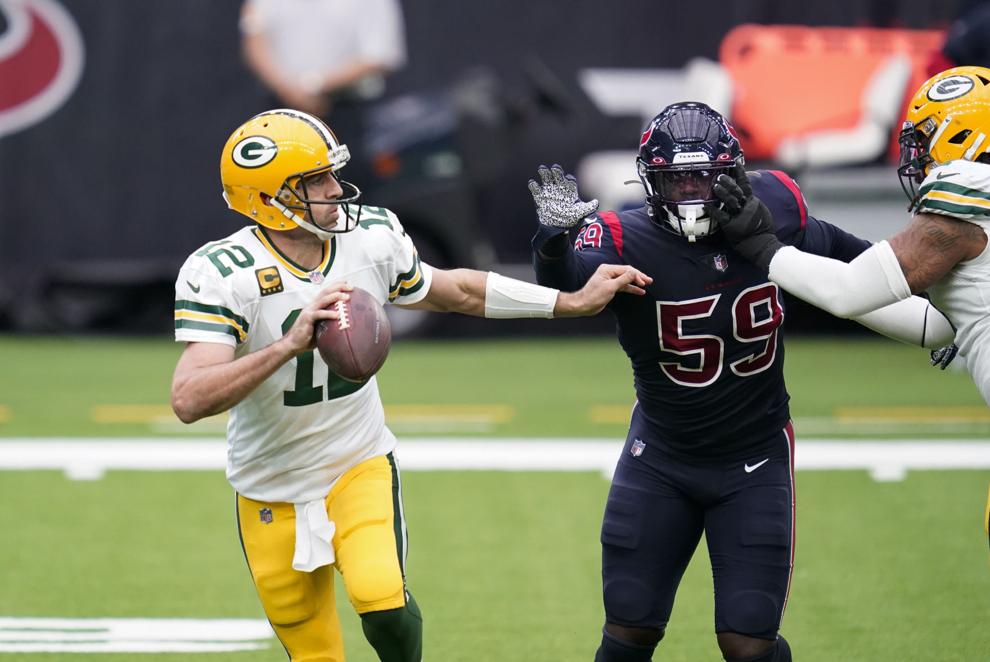 Packers 35, Texans 20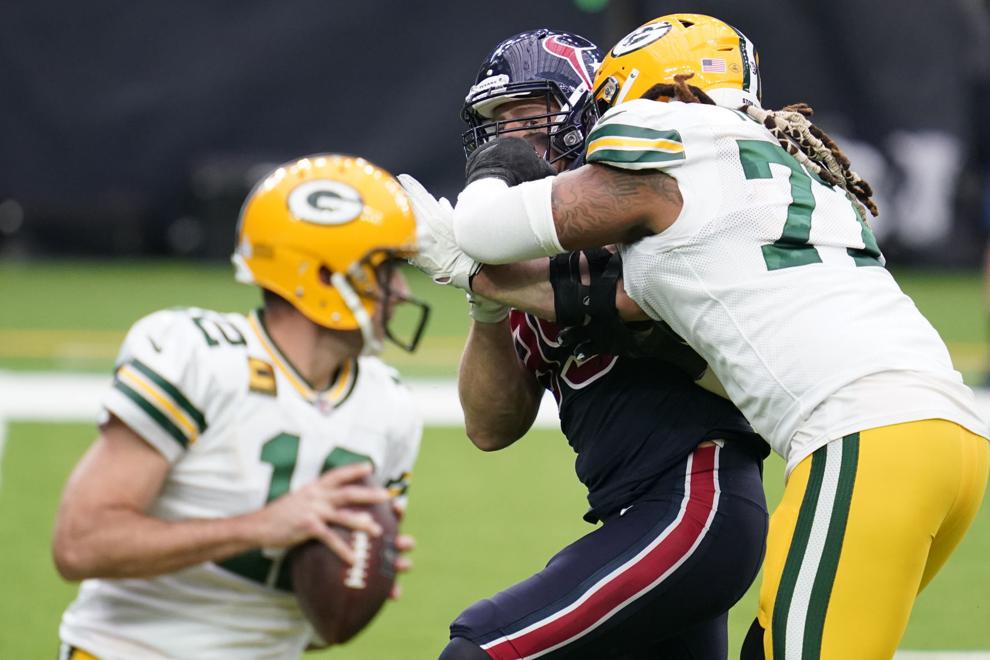 Packers 35, Texans 20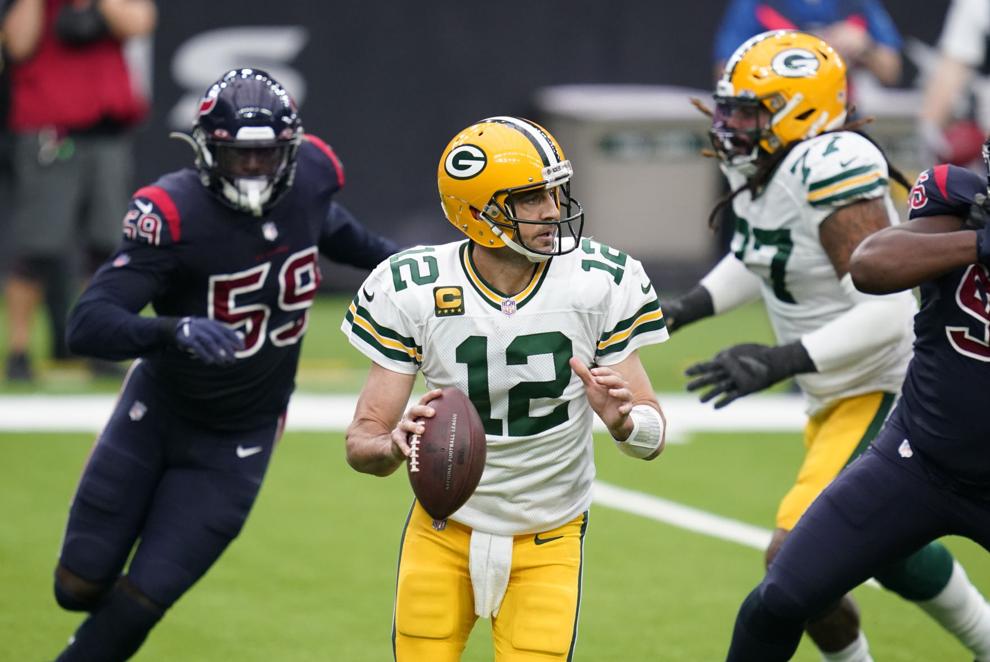 Packers 35, Texans 20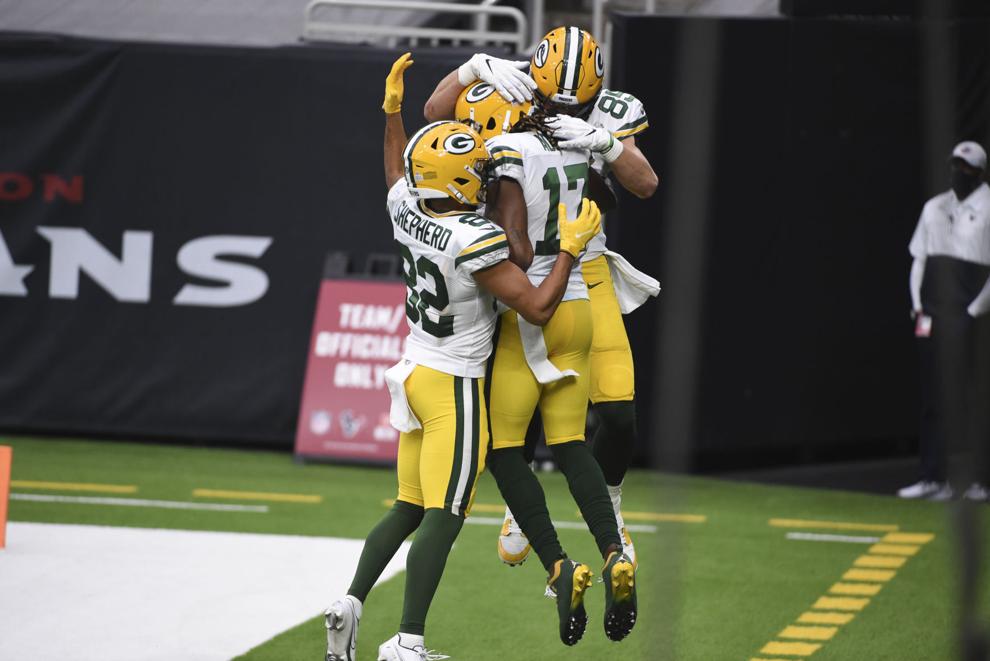 Packers 35, Texans 20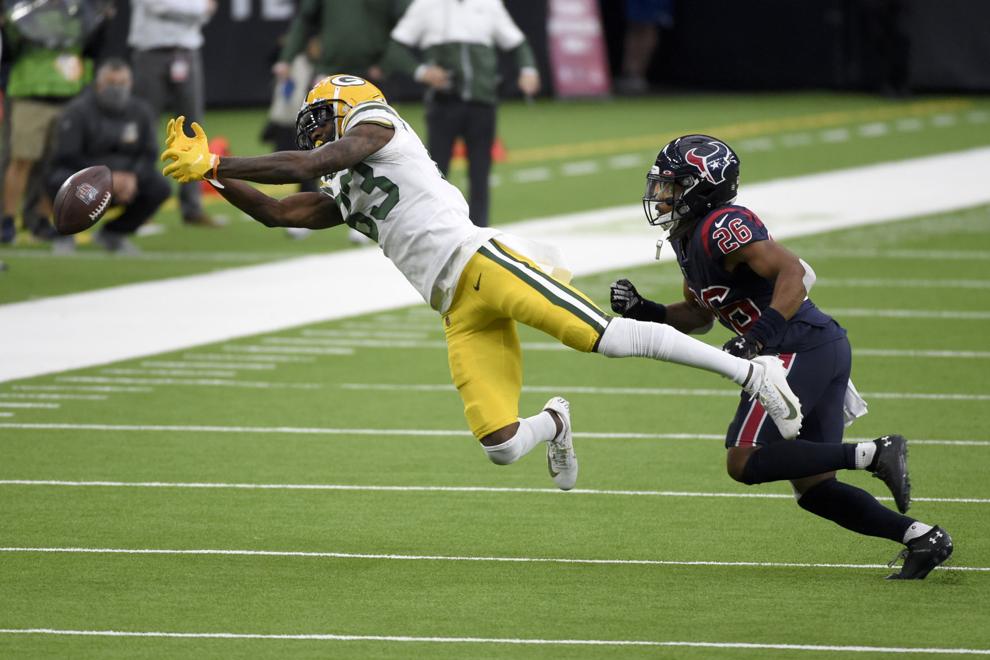 Packers 35, Texans 20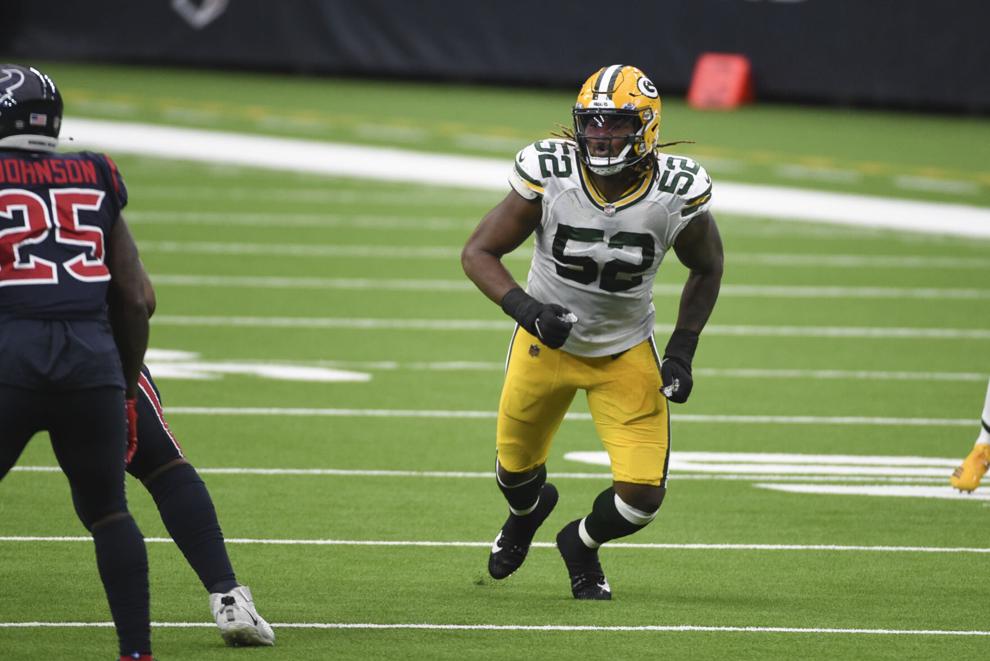 Packers 35, Texans 20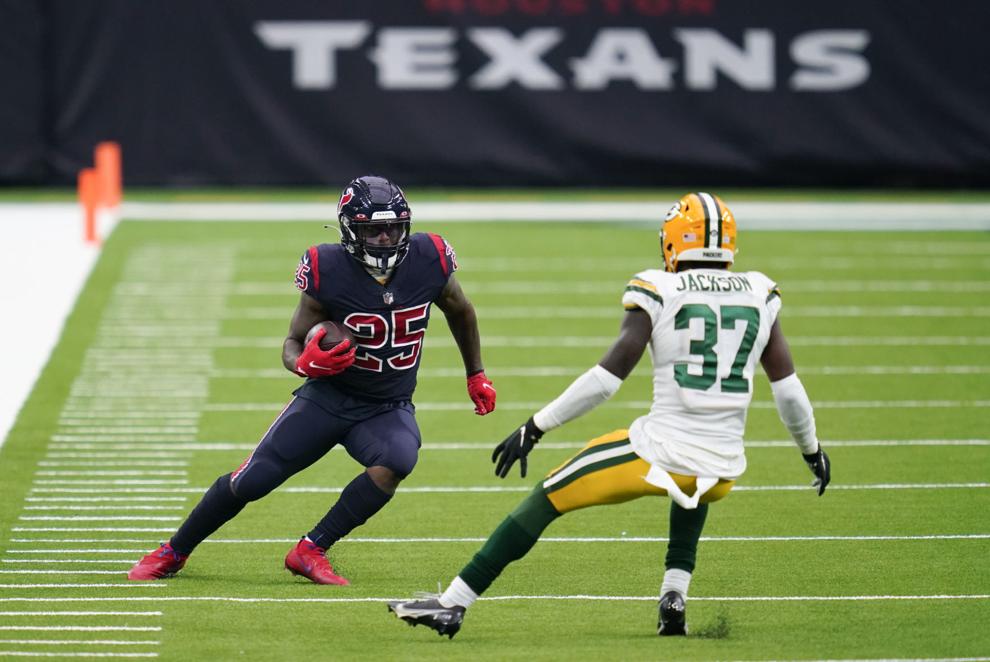 Packers 35, Texans 20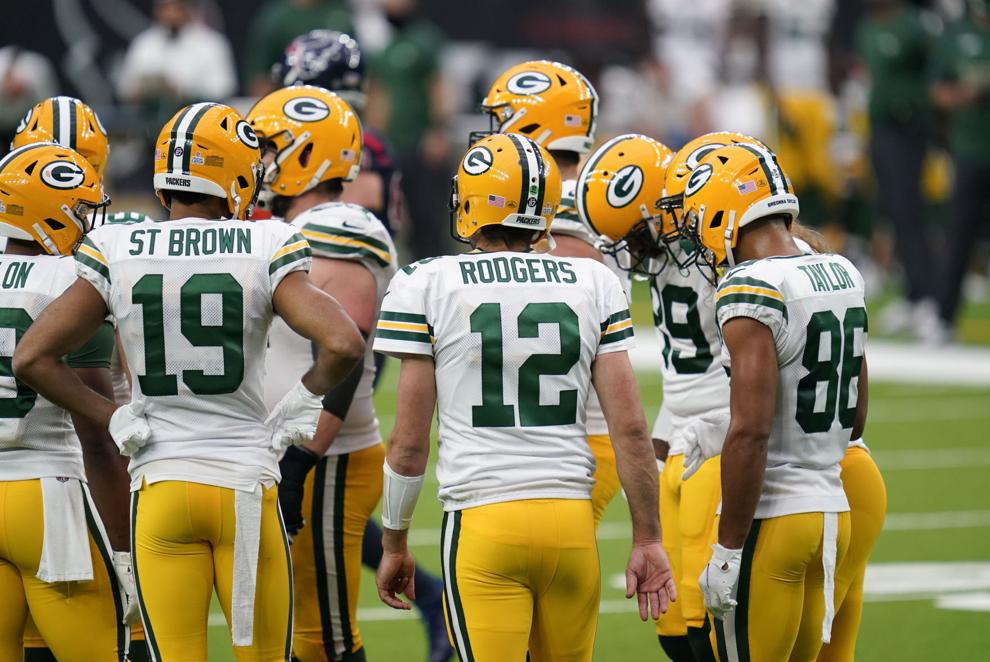 Packers 35, Texans 20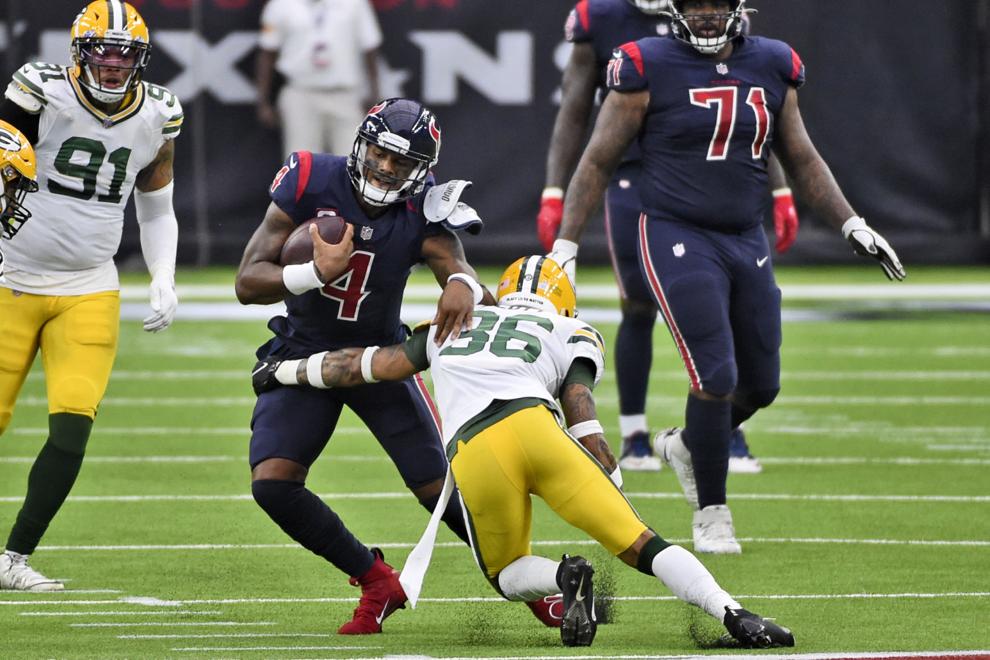 Packers 35, Texans 20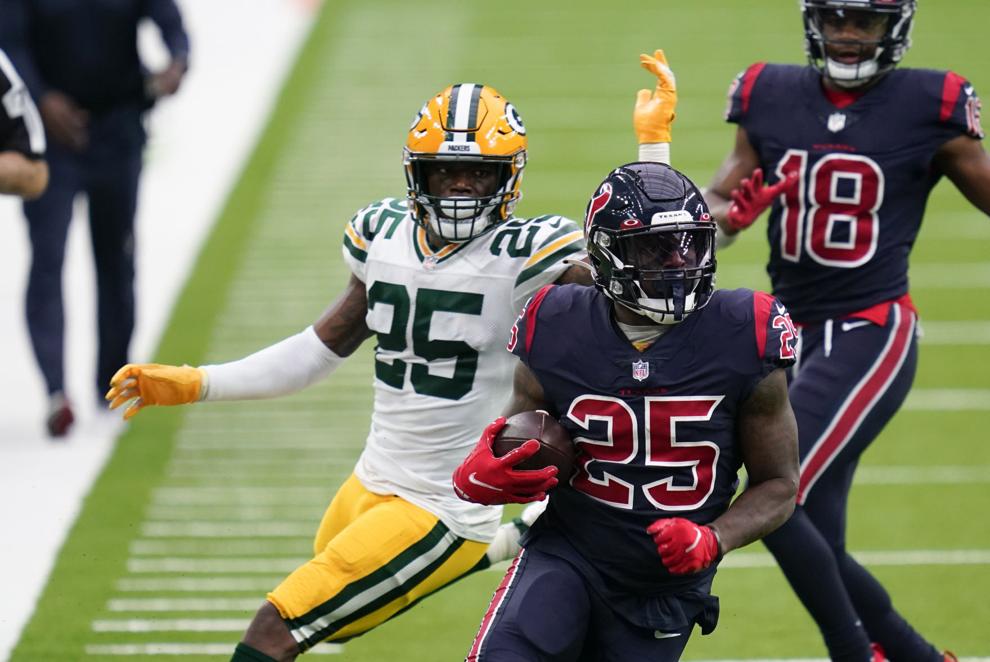 Packers 35, Texans 20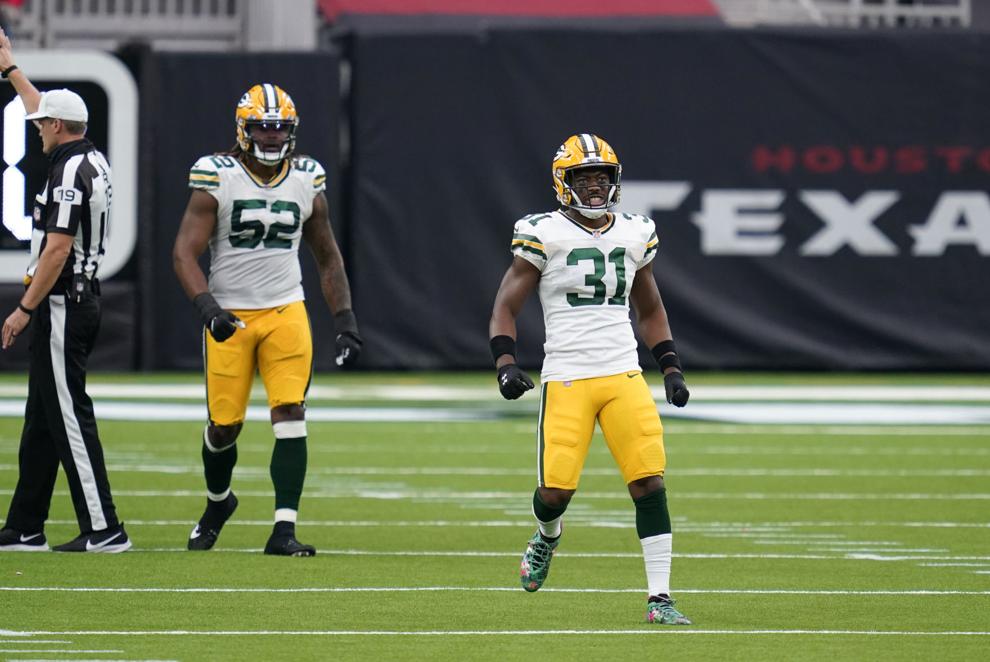 Packers 35, Texans 20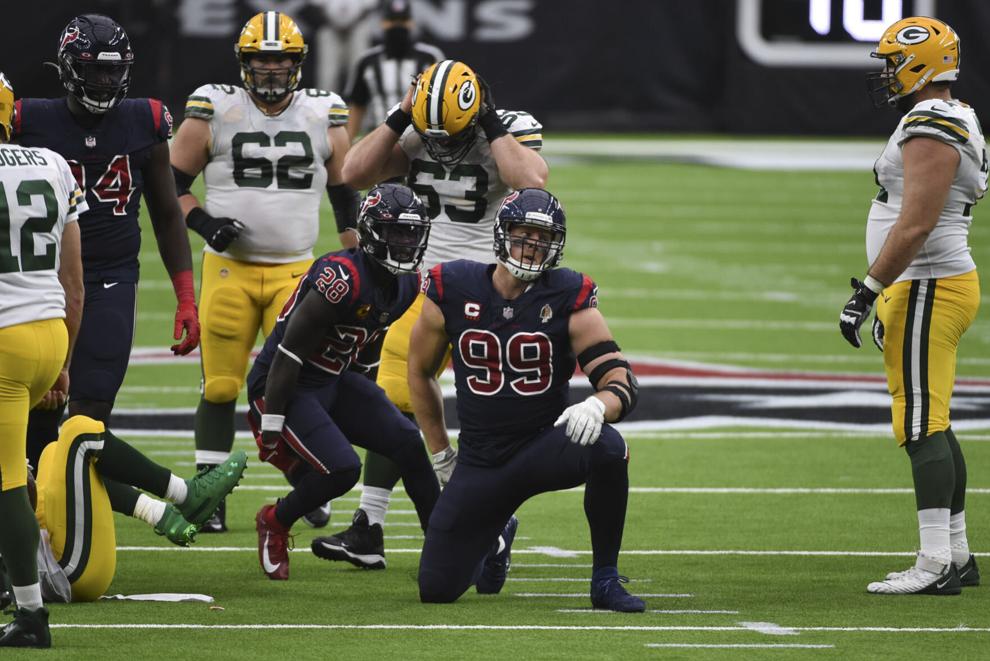 Packers 35, Texans 20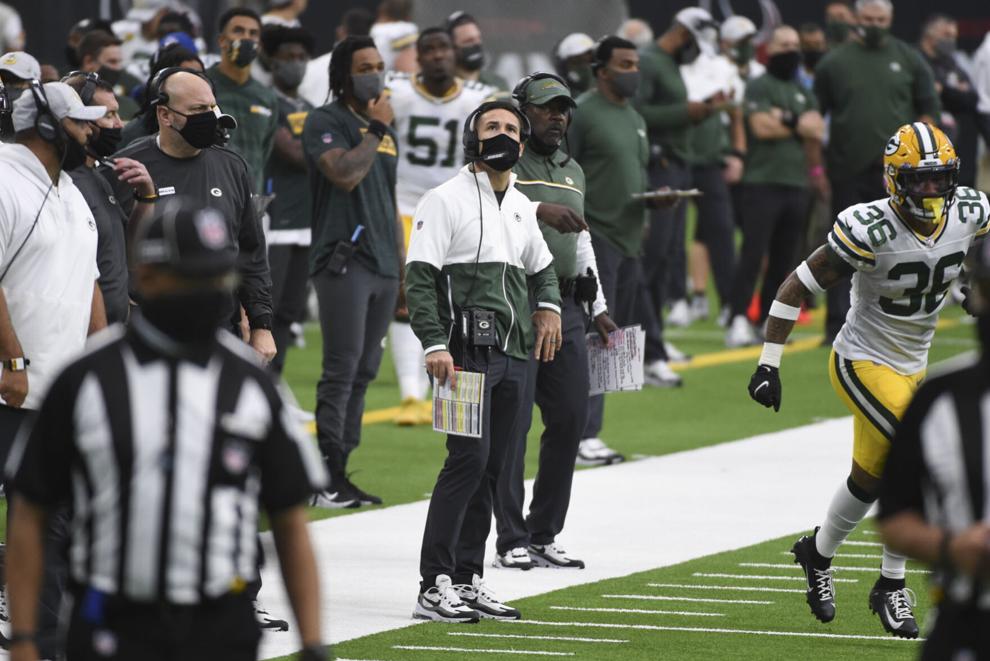 Packers 35, Texans 20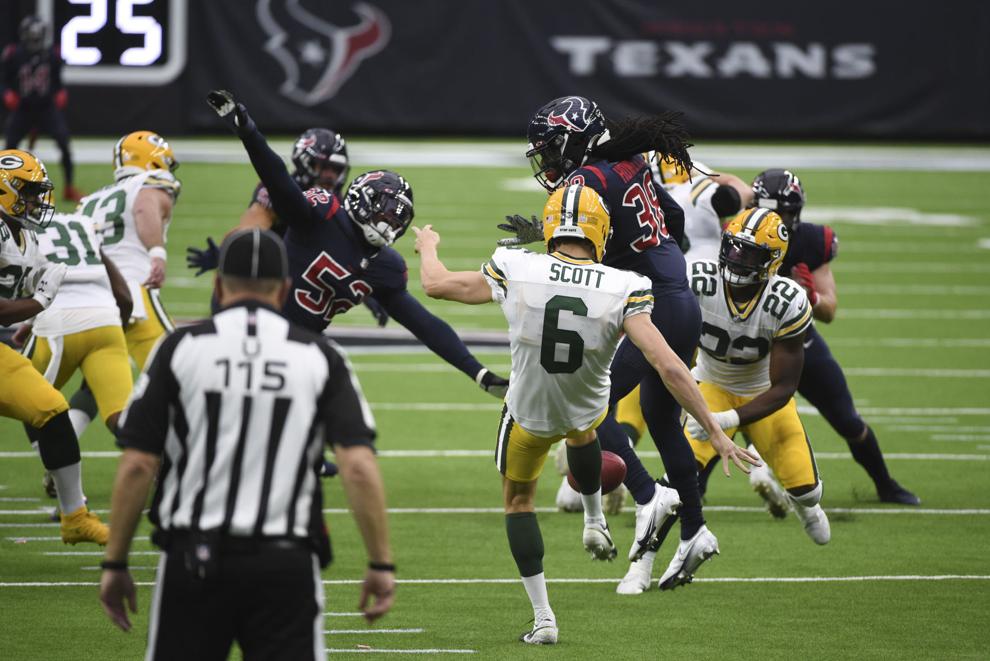 Packers 35, Texans 20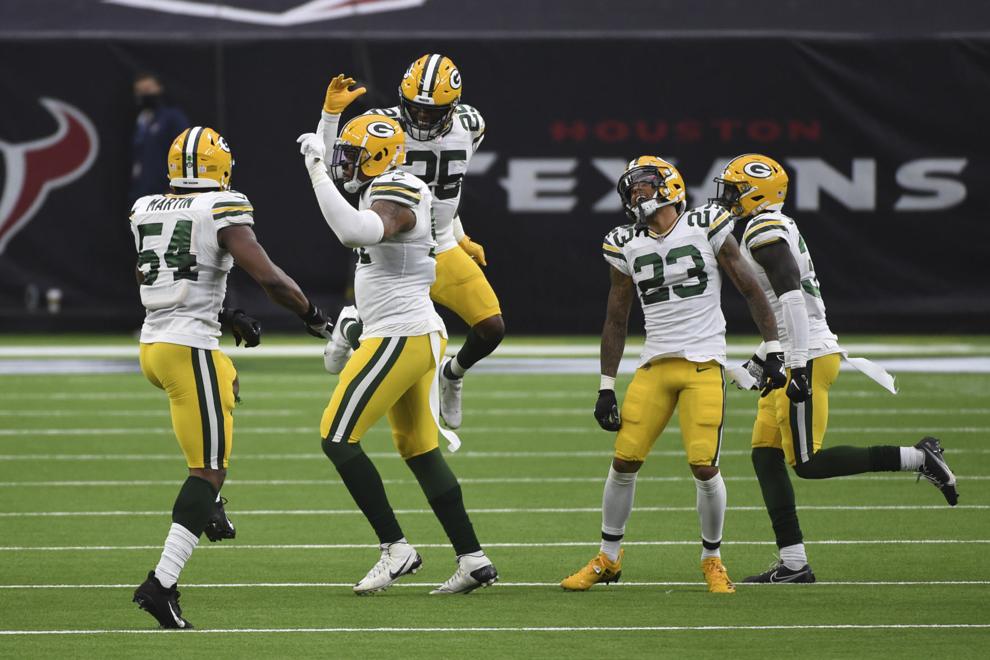 Packers 35, Texans 20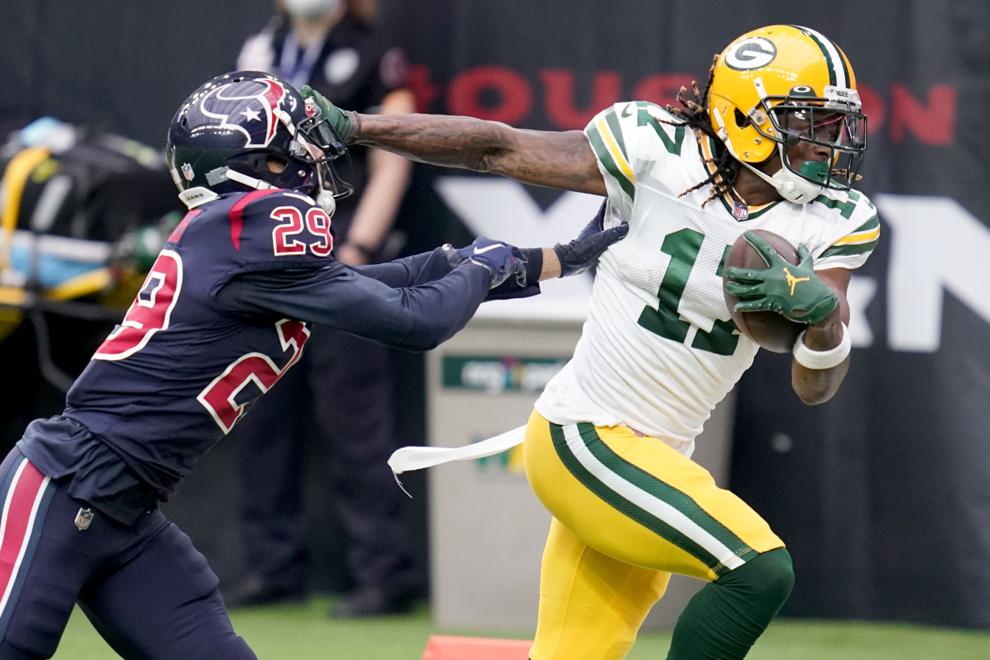 Packers 35, Texans 20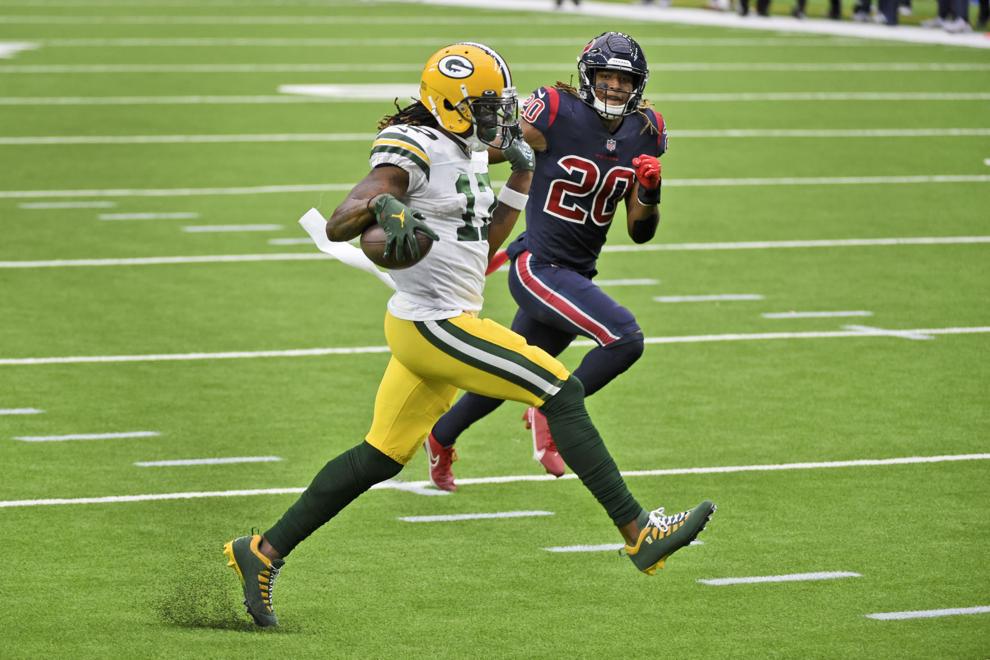 Packers 35, Texans 20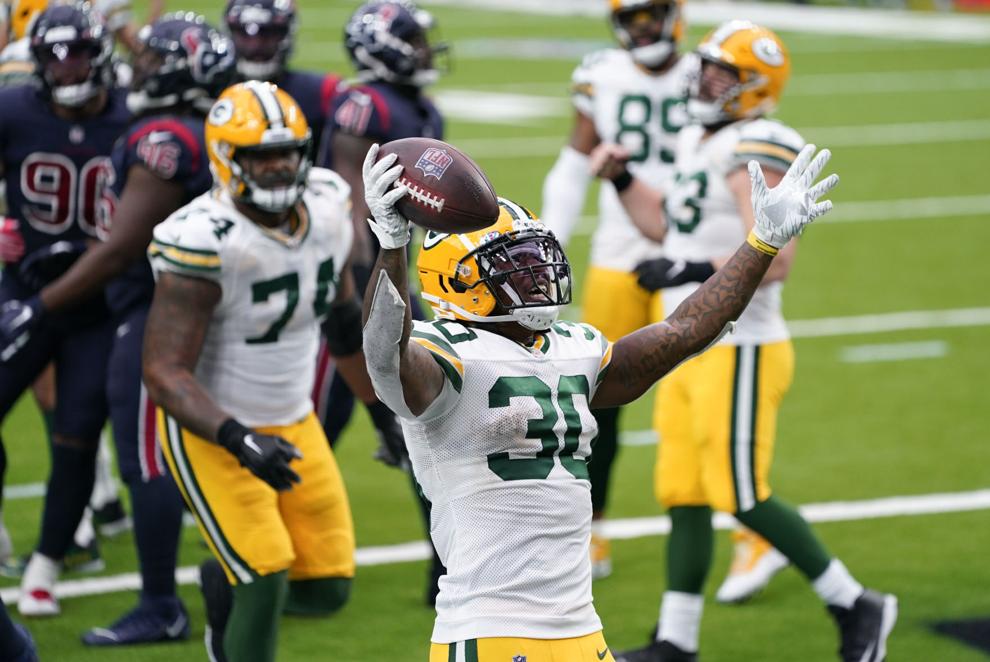 Packers 35, Texans 20